Pro Install AV Celebrate Success With Award-Winning Home Automation Installation
25 Oct 2016
Home Automation Installation
There has been much to be proud of here at Pro Install AV as of late. First up, we are thrilled to announce the launch of our brand new website.
Fully redesigned, the new-look proinstallav.co.uk is packed with all the information you could possibly need to help you plan your own smart home automation installation.
Yet whilst that is certainly exciting in itself, it has not been the biggest cause for celebration among our team of designers, installers, and maintenance specialists.
No, that honour goes to a particular piece of news:
Home Cinema Design and Home Automation Installation Project Wins Top Award
Yes, along with the launch of our new website, what Pro Install AV are most proud of is the announcement that one of our recent projects was selected as the winner of one of the industry's most prestigious prizes.
Recently featured among our case studies, our work on a luxury new-build property in Croydon was chosen as Best Residential Property, Middlesex at the illustrious UK property Awards, 2016 – 2017.
Promoted in conjunction with The Telegraph, the awards "celebrate the highest levels of achievement" by those working throughout the property sector.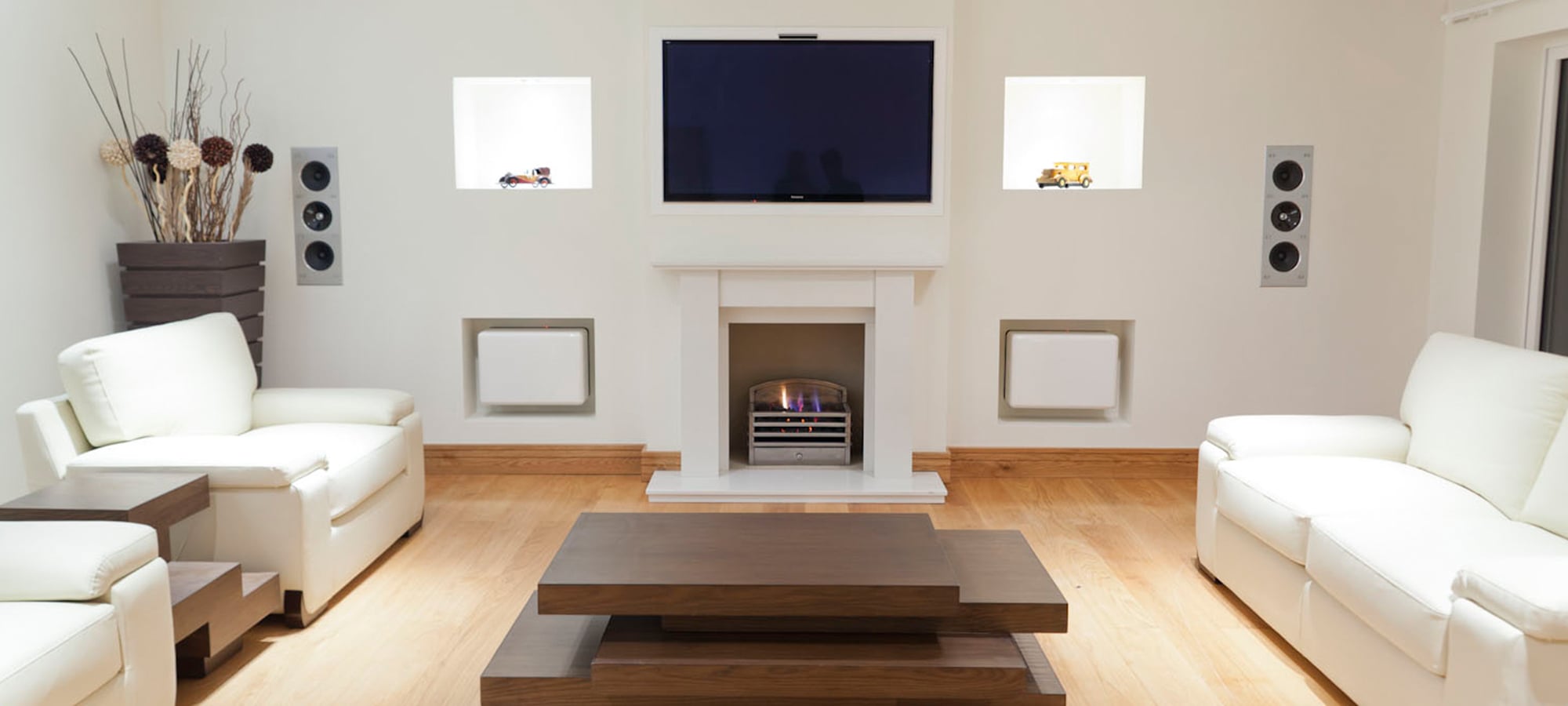 A Unique Bespoke Home Cinema Installation
Our work on this £10+ million luxury home was awarded the prize on the strength of one of our most innovative, bespoke home cinema set-ups to date.
Working with one of London's leading interior designers, we created a state-of-the-art home cinema with a screen and projector which could be hidden when not in use.
This enabled us to create a system which complemented -rather than conflicted with- the stunning design work.
Other highlights of the project included:
Intelligent Lighting Control
A next-generation system designed to set the perfect scene for any occasion whilst at the same time empowering the property owners to save energy, and ultimately the cost of energy bills.
Multi-Room Audio Visuals
A state-of-the-art system tailor made to enable residents to enjoy their favourite music, movies, and more wherever they went in the home.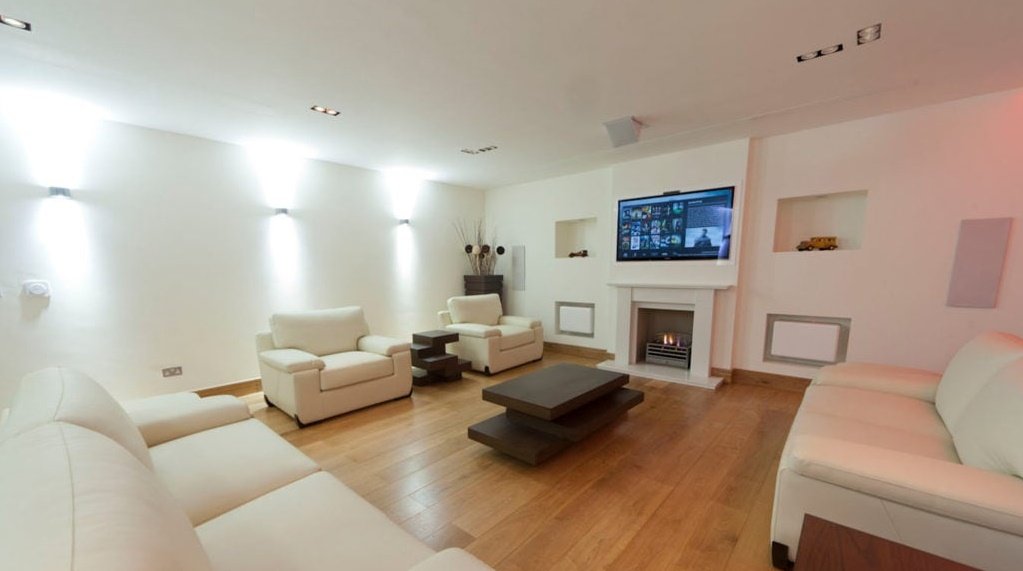 High Performance Home Security
Nothing matters more to our customers than keeping their loved ones safe, which is why we installed a state-of-the-art security system which allowed the owners to check their CCTV feeds not only from any display in the property, but also remotely via tablets, computers, or smart devices.
By combining security with the aforementioned intelligent lighting control and a Crestron home automation installation (more of which in a moment), we were even able to provide our clients with the opportunity to load lighting scenes remotely in order to stimulate occupancy when there was nobody home.
Complete Home Automation Set-Up
Tying the whole thing together and offering complete control over every aspect of the property's technology was a Crestron-based home automation system, chosen not only for its innovative, cutting edge features, but also for its full flexibility and compatibility with other leading smart home brands.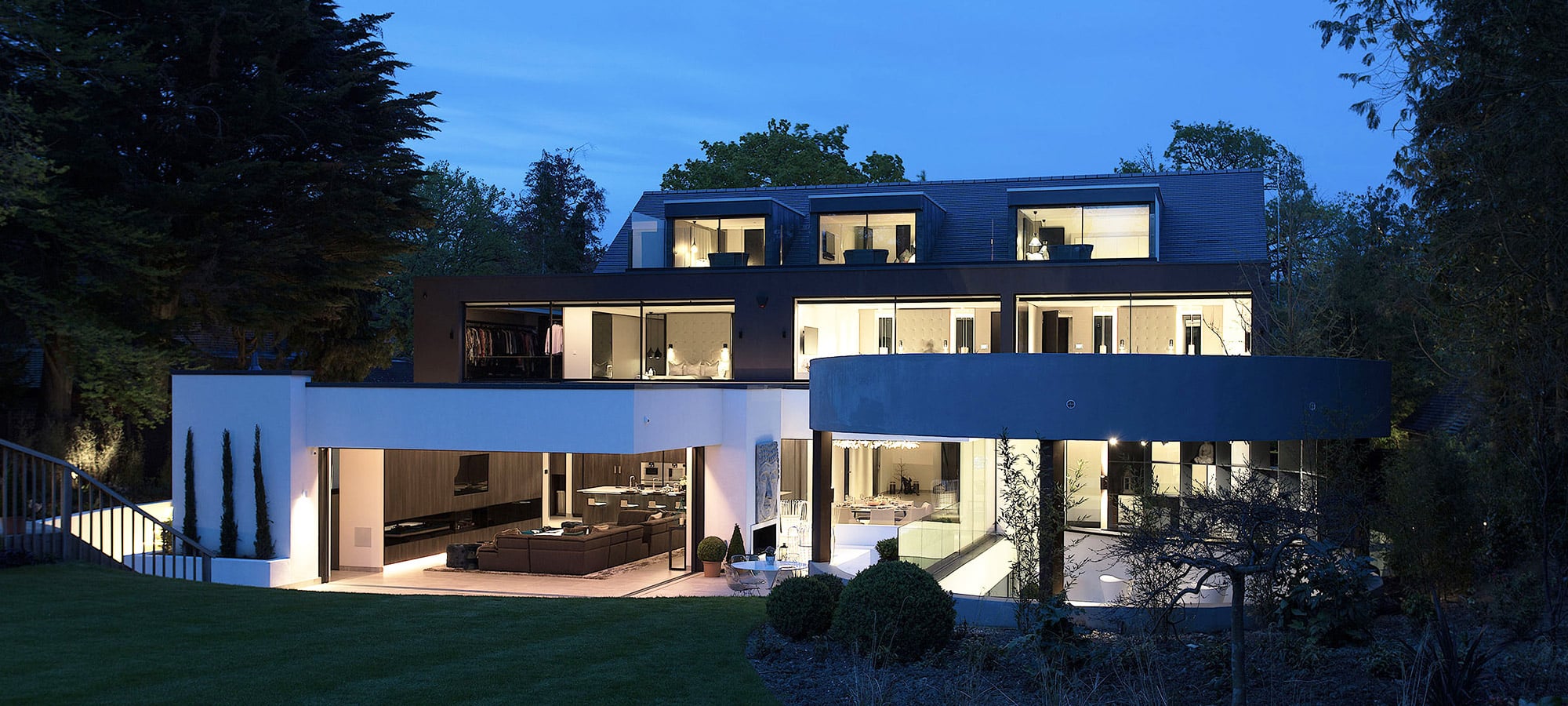 Nominated for a Host of Industry Awards
As you'll read on our Awards & Accreditations page, the Croydon home cinema design project was also shortlisted for several of the property design industry's most distinguished awards, including:
The International Design & Architecture Awards 2016 – Best Residential £10 Million Plus Award
International Design Awards 2016
The Sunday Times British Home Awards 2017
Chose Your Award-Winning Home Automation Specialists for Your Next Project
As proud as we are of both our awards success and the launch of our new website, Pro Install AV are never ones to rest on our laurels.
Already, we are looking ahead to the future, introducing the very latest in forwards-compatible home technology, and working with new clients to transform their properties into state-of-the-art luxury smart homes.
Will you be one of them?
Contact us online today to arrange your free consultation, or call now on +44(0)20 7096 0078.