2017's Top Home Cinema Design Trends
07 Jul 2017
Home Cinema
It barely seems like five minutes ago since interior design experts were giving us their New Year predictions as to which home cinema design trends would be truly en vogue in 2017.
Yet here we are already, half way through the year and dealing with the fact that, whilst some of those predictions certainly came true, other design trends fell by the wayside, with yet others making a surprise return.
From contemporary chic and minimalist design to all-out, multi-viewing experiences, the world of home cinema design has never looked as diverse as it does right now in 2017.
So, if you're looking for a little inspiration for that big home cinema installation you've been planning, look no further.
Here, the home entertainment specialists at Pro Install AV talk us through the most popular trends we've encountered so far in 2017, and the ones we expect to see more of throughout the rest of the year.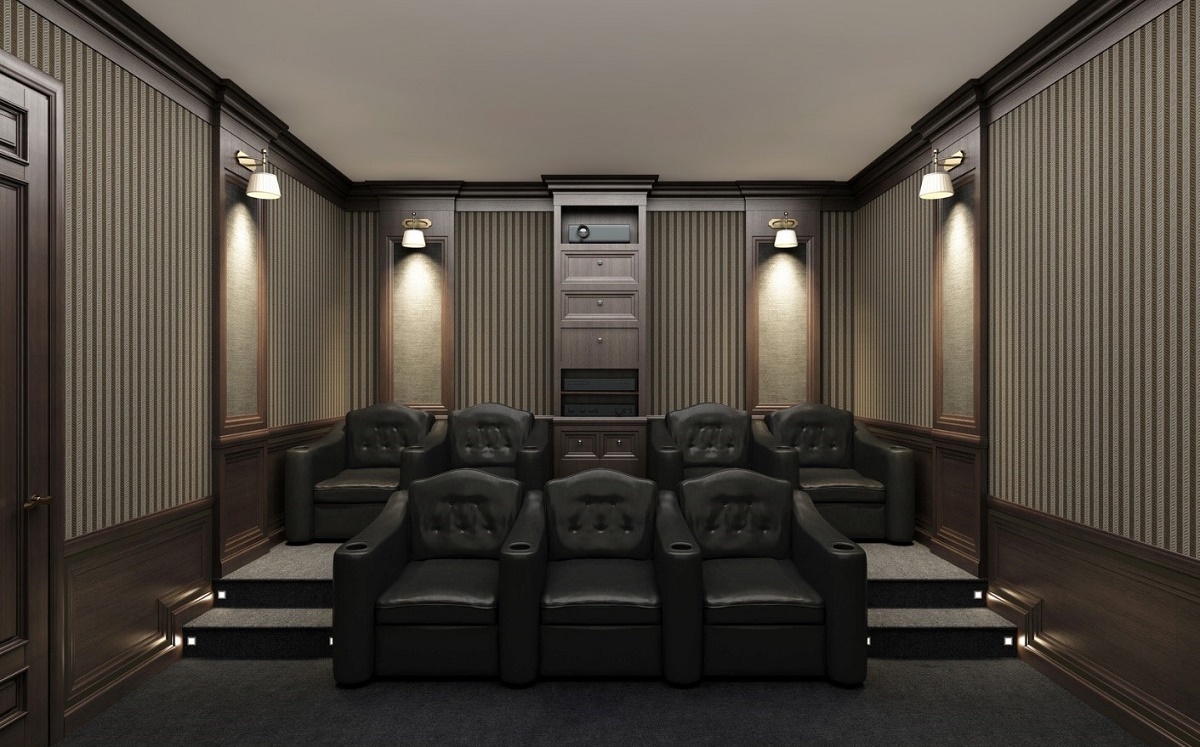 Contemporary is Back in
Over the past few years, home cinema installers saw the growing popularity of the retro cinema experience; all red velvet curtains and golden trims, vintage decor, and an ambiance which lovingly recreated the movie theatres of old.
Whilst this traditional cinema set-up does still have its fans, 2017 has so far been the year that contemporary has well and truly bounced back into fashion.
The combination of minimalist features and maximum luxury have struck a chord with those looking for a home cinema design that blends in well with the rest of their modern home, rather than one which serves as something of a novelty.
Over the past six months, we've seen a growing trend in state-of-the-art home cinema seating with iPhone chargers and even back massagers, all lovingly presented in an opulent leather finish.
We're seeing a move away from the traditional darker tones towards lighter, fresher shades which really enhance the overall interior design and make home cinema rooms better suited for multiple uses.
Hybrid Rooms Are On the Rise
Whilst a dedicated room reserved only for media viewing remains a strong choice for larger smart homes, the home cinema installers at Pro Install AV are reporting an increase in the number of customers who desire a multi-purpose "hybrid room" – typically a home cinema integrated into a larger area set aside for relaxation or recreation.
There are two main reasons for this:
1: More homeowners are realising that they can still enjoy the luxury of a bespoke home cinema installation even if space restraints mean they don't have a room they can use exclusively for that purpose.
2: Homeowners are investing more in home leisure, and are making the most of their entertainment spaces by adding gaming areas, pool tables, even home gyms.
As such, the hybrid room is enjoying a resurgence in popularity, bringing with it some unique design trends of its own.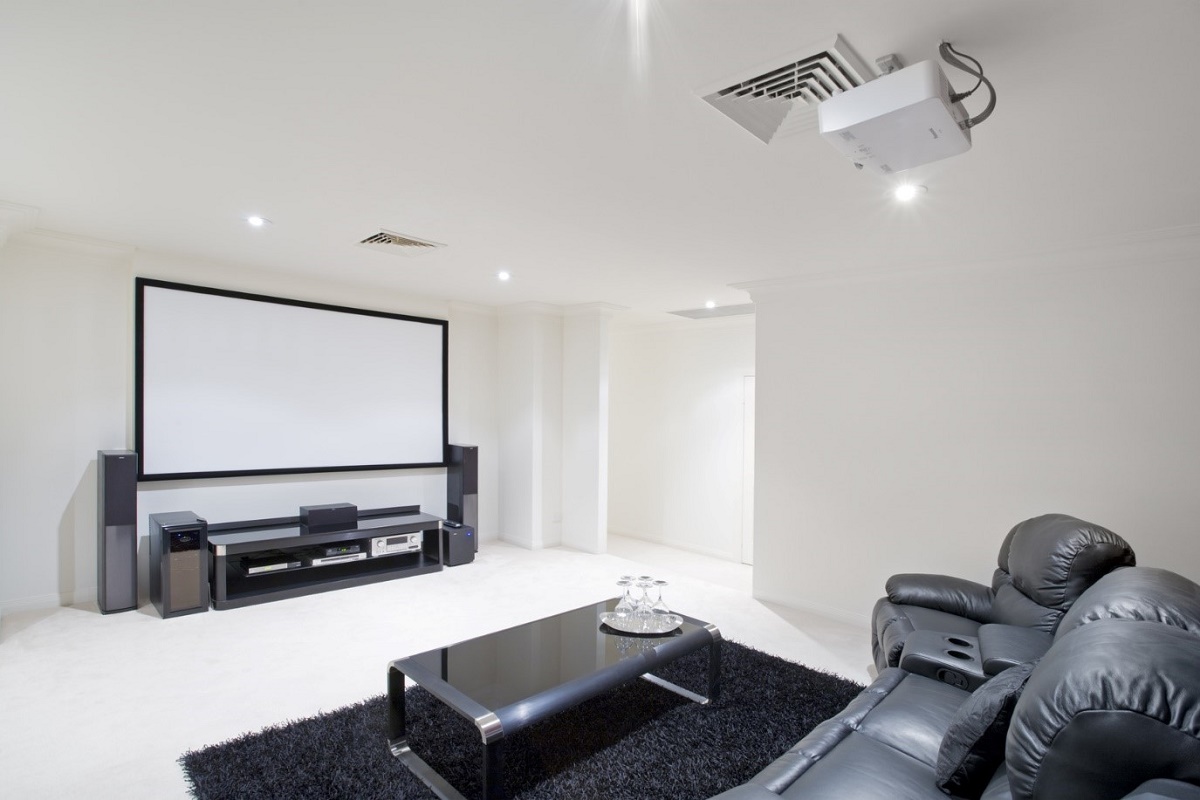 Invisible Speakers and Hidden Hardware
One consequence of both the above mentioned trends is that homeowners are increasingly eager to keep their hardware out of view, complementing the minimalist aspect of post-millennium contemporary design.
This means that more systems are being finished with in-wall and ceiling speakers, such as beautifully designed products from leading audio manufacturer, Sonance.
The brand's Visual Performance Series can actually be painted over with the same materials as the rest of the walls so that they are as close as it comes to being completely invisible.
These stunning speakers can be combined with projectors and even screens which can be rolled away when not in use, keeping hardware visibility to a minimum.
This approach has so far proven most popular with those investing in a multi-purpose hybrid room, as it still allows for that authentic, theatre-like experience without sacrificing space that could be used for other purposes when the home cinema is not in use.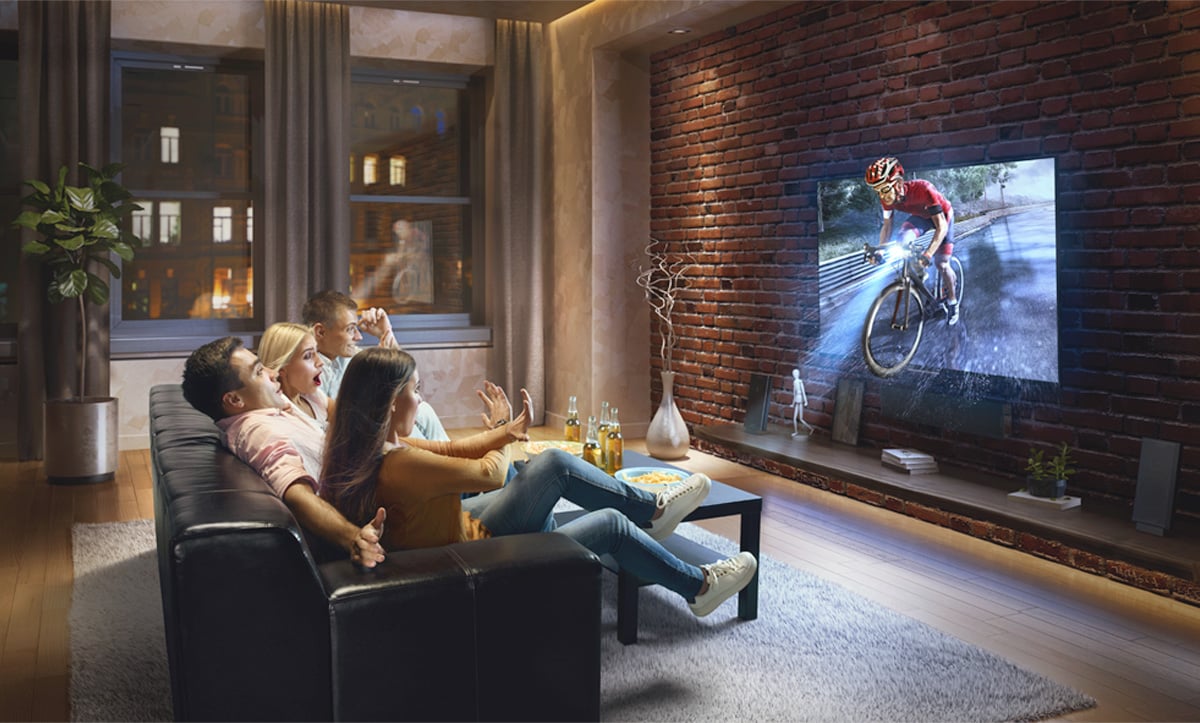 Multiple Viewing Experiences in One room
A relatively recent trend undoubtedly inspired by sports bars and similar entertainment venues, is that of installing several screens all within the one home cinema.
Of particular appeal to those who use their home cinema for watching the big sports games, having several screens operating at once allows them to watch the game on one, follow the resulting social media conversation on another, and even keep an eye on entirely different game taking place at the same time.
Less extreme examples typically include having one standard HD screen for general TV viewing, with a larger one rolling down for movie nights and other special occasions.
Of course, the real benefit of installing multiple screens is that, as with all bespoke home cinema options, you can enjoy the complete freedom to create a design that bucks all trends and delivers an experience that is truly unique to you.
Feeling inspired enough to bring your dream home cinema to life? For a free, initial consultation, contact us online, or call +44(0)20 7096 0078.