Home Entertainment: Your Questions Answered by London's Top Home Cinema Installers
28 May 2018
Home Cinema
From choosing the right speakers to finding a professional capable of designing and installing your dream system, there's so much to consider when it comes to investing in home entertainment that simply deciding where to start can be a challenge all of its own.
Sure, you could head to Google and start with some research, but let's be honest:
That only throws up more questions than it answers.
What exactly do you need to install a modern home entertainment system?
How much is it going to cost?
Why does everybody you meet keep telling you about something called 4K UHD?
The good news is that help is finally at hand.
Here, top London home cinema installers Pro Install AV answer all of these questions and many more to create your complete guide to home entertainment.
How Much Space Do I Need for a Home Cinema Installation?
When most people think of home cinema installation, they tend to imagine transforming a dedicated space such as a spare room or a basement into a fixed home media room.
Whilst this can -and does- work well, it's entirely possible to integrate a complete home entertainment system into your existing living space without taking up a lot of space or having ugly-looking technology putting a blight on your otherwise flawless interior design.
In-wall and in-ceiling speakers can be built into the very fabric of any room and covered over with the same paint or material as the surrounding surface so that they're practically invisible yet still deliver exceptional sound quality.
Meanwhile, screens and projectors that can fold away when not in use and discretely placed media servers can be used to deliver world-class home entertainment experiences in even the most modest of spaces.
How Much Does a Home Cinema Cost?
We hate to go there, but this really is a "how long is a piece of string" situation.
Since bespoke home entertainment systems typically offer the best value for money, prices tend to vary depending on the size and scope of the individual project.
That being said, it is possible to install a dedicated home cinema for less than £5K.
See our website for a full price breakdown of some of the most popular home cinema installations.
What is 4K Ultra HD?
The next generation in High Definition viewing, 4K Ultra HD (also known as 4K UHD or just 4K HD) packs four times the amount of pixels that you'd get with a standard 1080p screen.
The result is that when you view 4K content on a compatible 4K screen, you get crisper, sharper, more detailed picture, ultimately creating a better viewing experience than you get with standard HD.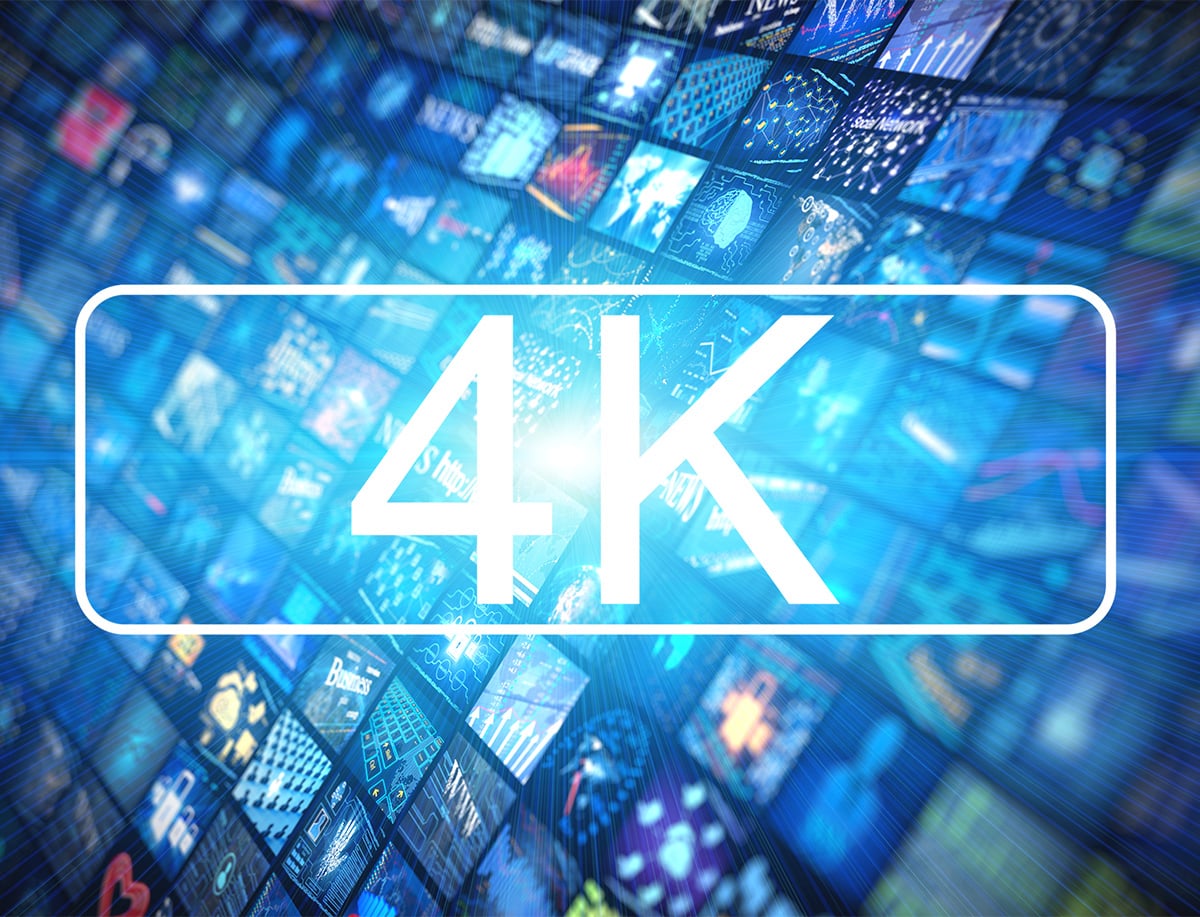 Is Now the Right Time to Upgrade to 4K?
Though opinion varies on this one, we can't help but answer in the affirmative:
Yes, now is a great time to upgrade to 4K UHD.
Whilst the technology is far from being mainstream, it *has* come a long way from being the exclusive reserve of the uber-rich, meaning prices are much more affordable.
Meanwhile, everyone from Netflix to major Hollywood players are investing heavily in creating new 4K content, meaning you'll be the first to see your favourite shows and movies in premium UHD quality.
That said, our London home cinema installers have spoken to clients who have decided to hold off until more 4K content is readily available, and there's a solid argument for that, too.
What Brands Should I Be Looking At For a Home Entertainment System?
As we've already mentioned, creating a bespoke system is typically the best approach.
By choosing products from a range of leading manufacturers based on optimum price/performance ratio you enjoy better value for money than you would if you went with an out-of-the-box solution.
For complete control over every aspect of your home entertainment system, we'd be doing you a disservice if we recommended anything other than Control4.
A complete home automation system, Control4 can be easily integrated with popular smart speakers like Amazon Echo to give you voice-activated control of your media servers, speakers, lights and more.
Elsewhere, brands you might want to keep in mind include Lutron intelligent lighting control, Kaleidescape media servers and Sonance speakers.
For inspiration, take a look at some of our preferred brands:
Technology Moves So Fast – Won't My Home Entertainment Be Out of Date Within Six Months?
Not if you work with a leading home cinema installer it won't.
Not only will they install the most advanced, up-to-date technology, they'll create a fully future-proof home entertainment system that can be effortlessly upgraded to ensure you always one-step ahead of the curve.
Can I Go it Alone? Why Bother With a Home Cinema Installer?
If you're a whiz with electronics and have plenty of time, patience and money to spare, then certainly, installing your own home entertainment system is certainly an option.
That said, working with professional installers like Pro Install AV can prove invaluable.
Thanks to our successful partnerships with many leading home entertainment brands, we can secure a much better deal on world-class technology for your home than you could find on the high street.
As if that wasn't enough, we can also work with you to design, install, and maintain a fully bespoke system, eliminating the time and headaches of going it alone when creating your dream home entertainment system.
Still have more questions about home entertainment? Need advice on creating a system that really works for you? Talk to Pro Install AV, one of the leading home cinema installers in London today.

Contact us online to arrange your free consultation, or call us now on +44(0)20 7096 0078