How to Replicate a Multiplex Cinema Experience in Your Own Home
09 May 2018
Home Cinema
No matter how good your current home entertainment system may be, let's face it – nothing quite beats the sheer thrill of watching those big blockbuster movies on the big screen at your local multiplex.
There's just something about the way the whole scene explodes into life around you, the vibrant, magnificent screen quality and the crisp, sharp audio making you feel that you're right there in the heart of the action that nothing else comes close to.
And that's before we mention that invitingly plush cinema seat, right in the heart of a grand theatre, perfectly decorated in a way that really lends a certain sense of glamour to the occasion.
If only there were some way to combine the two – the luxury, style and remarkable quality with all the comfort and convenience of staying at home.
The good news is that there is.
Here, top London home cinema designers Pro Install AV reveal everything you need to replicate an authentic multiplex cinema experience in your very own home.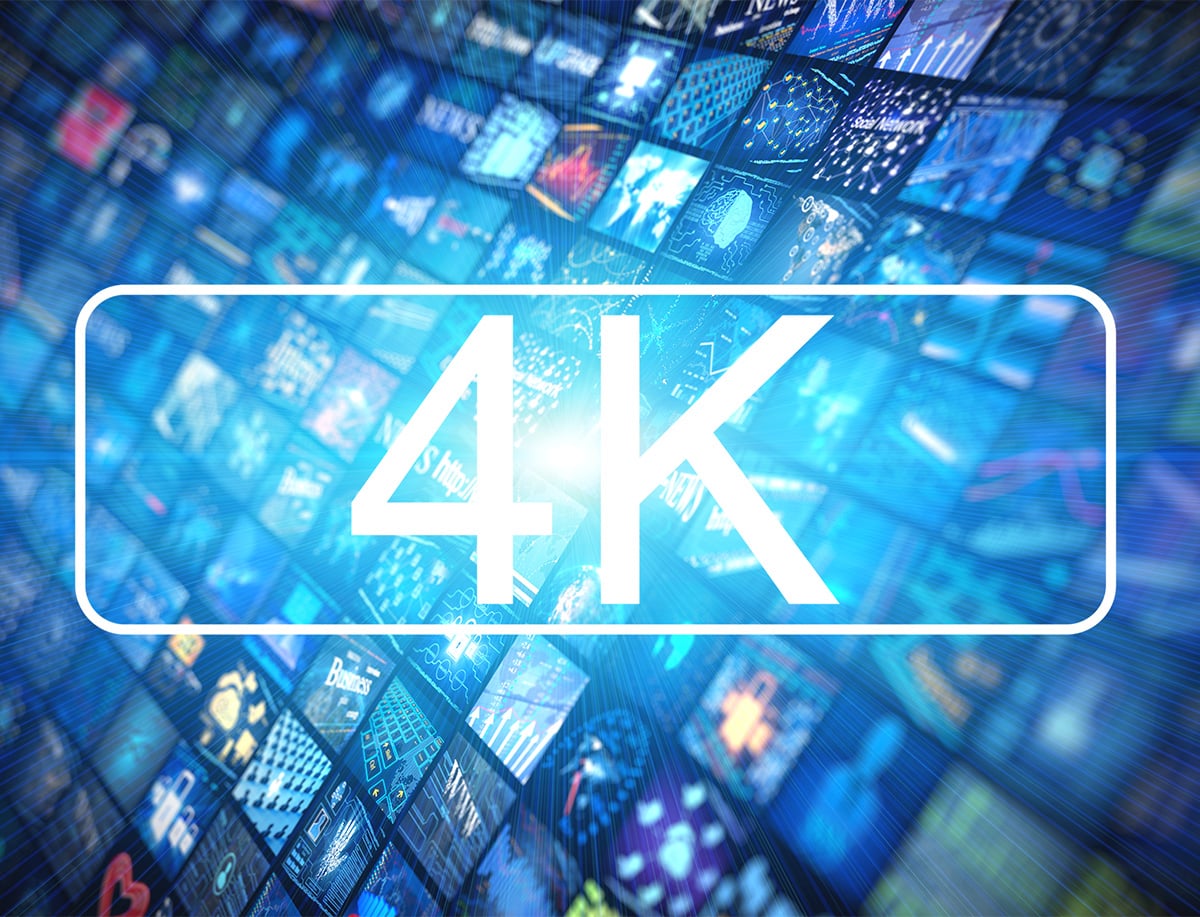 4K Ultra HD Screens for Cinema-Quality Viewing
At the very heart of any home cinema installation is the screen itself. Taking pride of place in your media room or living space, it's this screen that brings the action and excitement of your favourite movies, games and TV shows to life.
Yet even at their very best, the typical 1080p HD screens installed in most media spaces didn't quite do the content they displayed justice, at least not compared to the outstanding quality of an enormous cinema screen at your nearest theatre.
With 4K UHD, that's about to change.
As we mentioned in our recent guide to 4K technology (Why 4K HD is the Future of Modern Home Cinema Design), 4K offers an impressive viewing resolution of 3840 pixels x 2160 pixels, which is only slightly less than the 4,096 pixels x 2,160 pixels you'll find on screens you'll find on today's cinema screens, meaning this is as close you get to a genuine multiplex experience in your own home.
World-Class Surround Sound
As good as that movie may look on the screen, you're still going to need impeccable quality surround sound to really make you feel as though you're right there in the heart of the action.
A chat with your home cinema designer will help you determine not only the kind of speaker system you need, but also how to lay out your cinema installation to deliver optimum acoustic performance.
Stunning Lighting For the Perfect Ambiance
Setting just the right level of lighting for home cinema viewing can be an art form all of its own.
Leave the lights on too bright, and not only will you struggle to truly relax, but you also run the risk of losing some of the detail on the screen. Dim them too low, however, and you'll again lose out on the chance to see your new cinema screen working at its optimum best.
Fortunately, there is an easy way to get the balance just right.
A smart lighting control solution such as the popular Lutron HomeWorks makes setting the perfect scene as simple as clicking a button.
Complete Control Over Your Home Cinema Installation
Speaking of smart control systems, can you imagine how tiresome it would get if you had to use one remote to turn on your hardware, another to manage your content and a third to dim the lights?
Wouldn't it just be simpler if you could create a preset scene that does all three at once, all from just a single click?
Of course it would, which is why home control systems like Crestron or Control4 should be an integral part of your home cinema installation.
Compatible with scores of leading home cinema brands, these home automation systems make it easy to manage all aspects of your home cinema experience from one device or, with Amazon Alexa integration, simply by using your voice.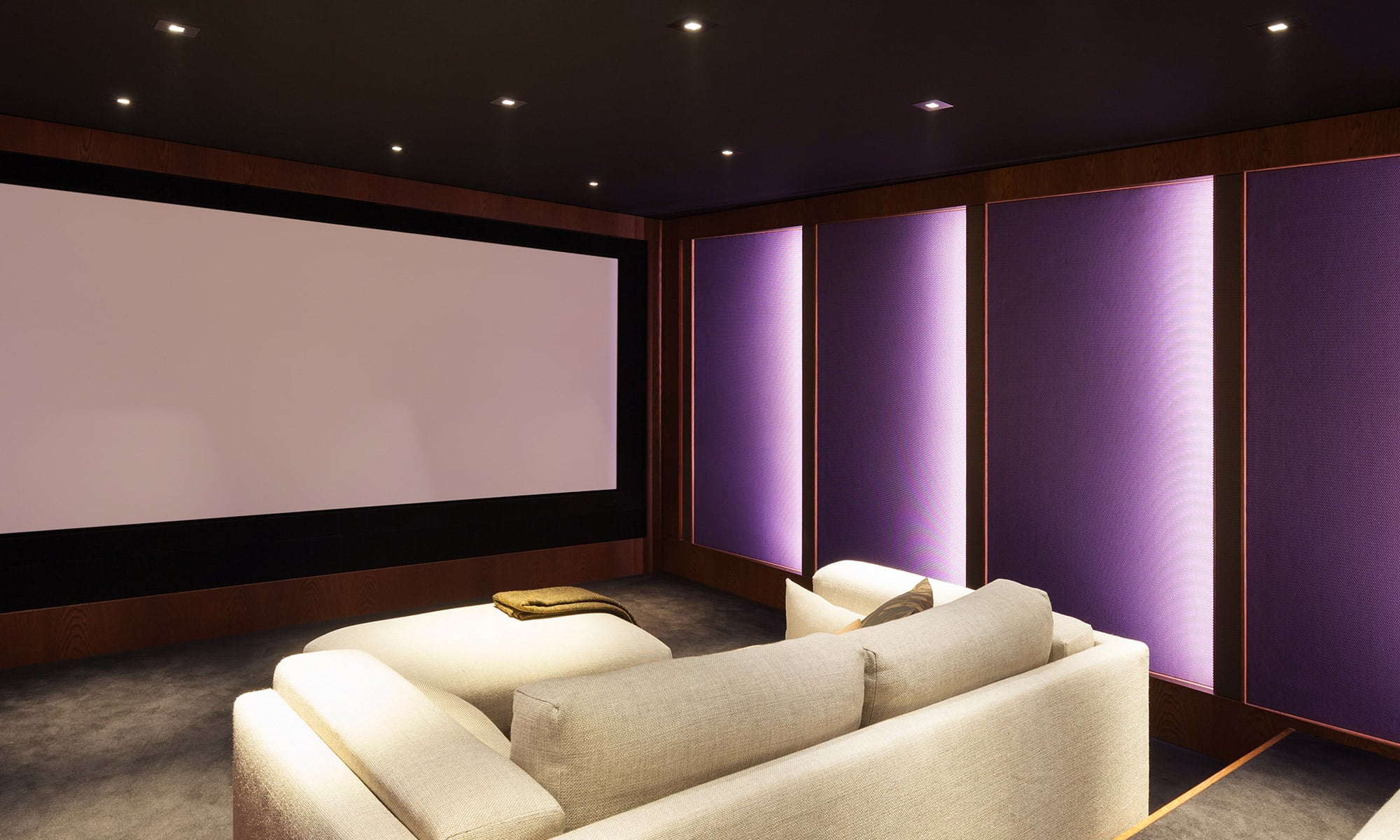 Interior Design Done Just How You Like It
Finally, the pièce de résistance of your entire cinema space – the interior design itself.
This is your chance to create a space that really celebrates your style, whether that's adding a traditional, old-school cinema feel with plush, red seats and velvet curtains, or taking an uber-modern approach with luxury leather recliners complete with iPhone chargers and a minimalist decor.
Whichever route you choose, your home cinema designer can help you come up with a room that speaks volumes about your personal tastes, bringing together stunning decor and world-class technology to create a multiplex experience like no other.
To find out more about designing the home cinema of your dreams talk to Pro Install AV today.

Contact us online to arrange your free consultation, or call now on +44(0)20 7096 0078.