Planning a Bespoke Home Cinema Installation: Your Complete Beginners' Guide
20 Jun 2017
Home Cinema
At some point, most of us dream about owning our own, personal home cinema, a place we can escape to for some much needed, uninterrupted rest and relaxation after a long and busy day.
Now however, you're ready to make that dream a well-earned reality.
You've worked hard to get where you are, and a little luxury in the form of a beautiful, state-of-the-art bespoke home cinema installation is more than well deserved.
There's just one small problem:
You don't know where to start.
After excitedly drawing inspiration from brochures, smart home websites, and various case studies, you're left scratching your head as to how exactly you're going to channel that inspiration into creating the incredible home cinema room you've always dreamed of.
Luckily, help is at hand.
Pro Install AV specialise in bespoke home cinema installation in London, the UK, and throughout Europe, winning multiple awards for their work  thanks to the winning combination of industry-leading technology and inspired design ideas.
Today, the team's specialists take you step-by-step towards creating your own personal entertainment room, from the earliest planning stages to the day you finally kick back, relax, and enjoy seeing your dream fully realised at last.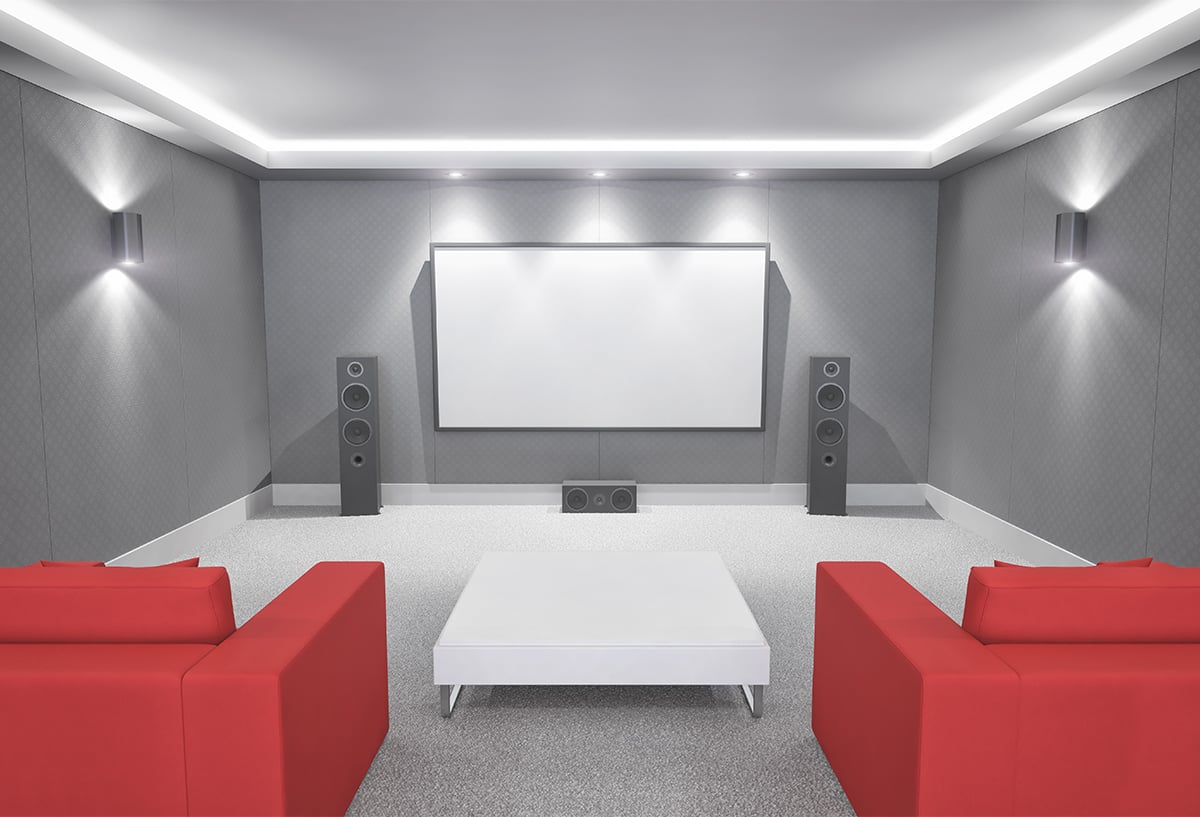 Dedicated Home Cinema Room vs. Multi-Purpose Media Space
At first glance, these two names may seem to be one and the same, but look a little closer, and you'll soon see that not only is there a world of difference, but that this difference is going to influence the rest of your project, determining everything from your overall home cinema installation cost, right down to the kind of hardware you'll be using.
So, what's the actual difference?
Home Cinema Room
This is exactly what it sounds like: A room entirely dedicated to creating a fully immersive home cinema experience, where every single aspect – from the AV equipment to the furniture layout- is designed with maximum viewing pleasure in mind.
Multi-Purpose Media Room
This is typically a room which takes home entertainment features such as a screen, projector, and surround sound system, and integrates them into a room which serve another purpose besides watching media.
It may be, for example, that your home cinema forms part of a larger recreational room, lounge, or family room.
What Difference Does it Make?
As we go through our guide today, we'll consider both types of installation, explaining the key differences between the two, and how the type of space you decide on influences different factors.
For now though, we will say that working with your home cinema installers to create a dedicated space does offer greater freedom and flexibility, especially when a multi-purpose room means that other furnishings and technology must be taken into consideration.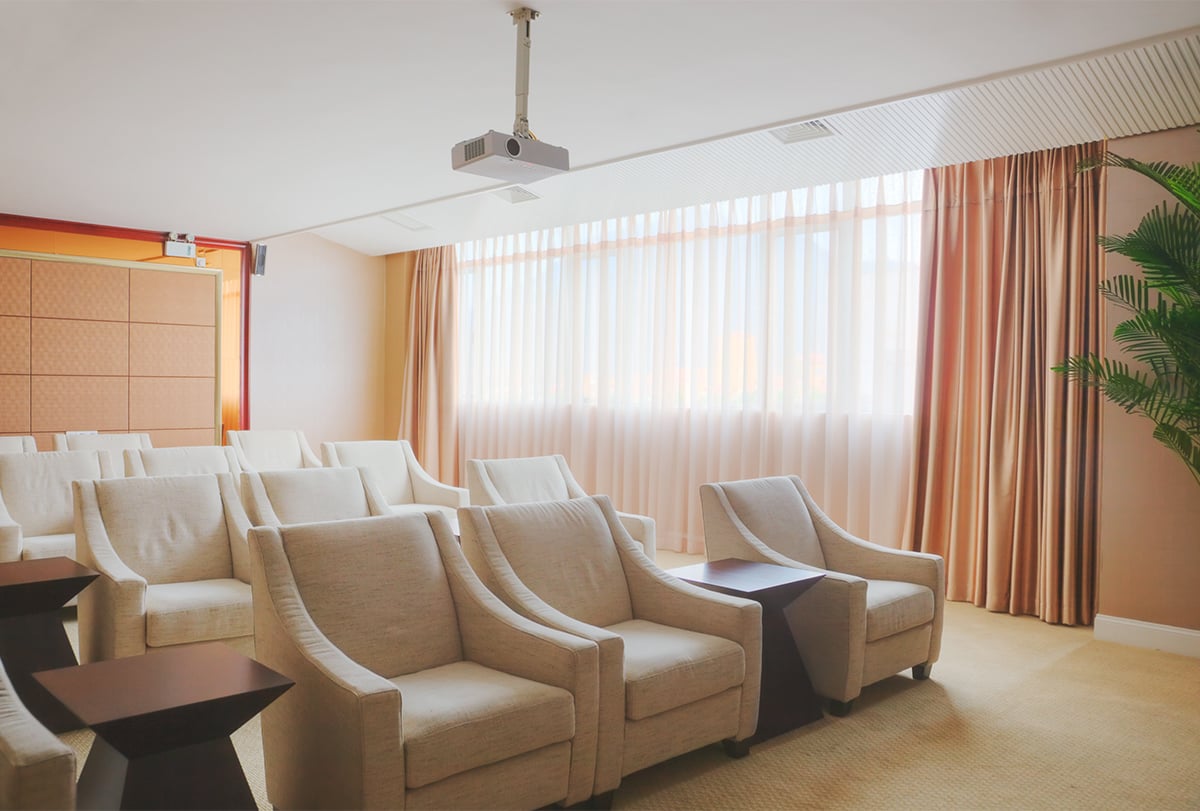 Home Cinema Installation Cost
Now that you have some idea of the type of installation you want, you can start to get some answers to the one question that has been on your mind this whole time:
How much does a Home Cinema Cost?

The good news, is that prices for a full installation are typically less than many home owners realise.
Pro Install AV recommend a minimum budget of £12.5k for home cinema technology, with added costs for furnishings, interior design, and media sources.
That said, if you are able to expand that budget, then to use that oldest of cliches, the only real limit is your imagination when it comes to creating a truly remarkable entertainment space.
Choosing Your Space
It may be that you already have the perfect room set aside for this purpose.
If that's the case, your home cinema installers can get right to work on helping you transform that room into your own haven of world class entertainment.
However, it might be the case that your installation forms part of a new-build property development, in which case now is the perfect time to start thinking carefully about the size and shape of your space.
Whilst dedicated home cinema rooms can be built into rooms of varying sizes, do remember that you will need to factor in some large pieces of equipment such as a screen and projector, whilst still having enough room for seating, other furnishings, and room to relax in.
Again, this is where having a dedicated room triumphs over a multi-purpose space, as you do not have to worry about that room's other functions taking up valuable space.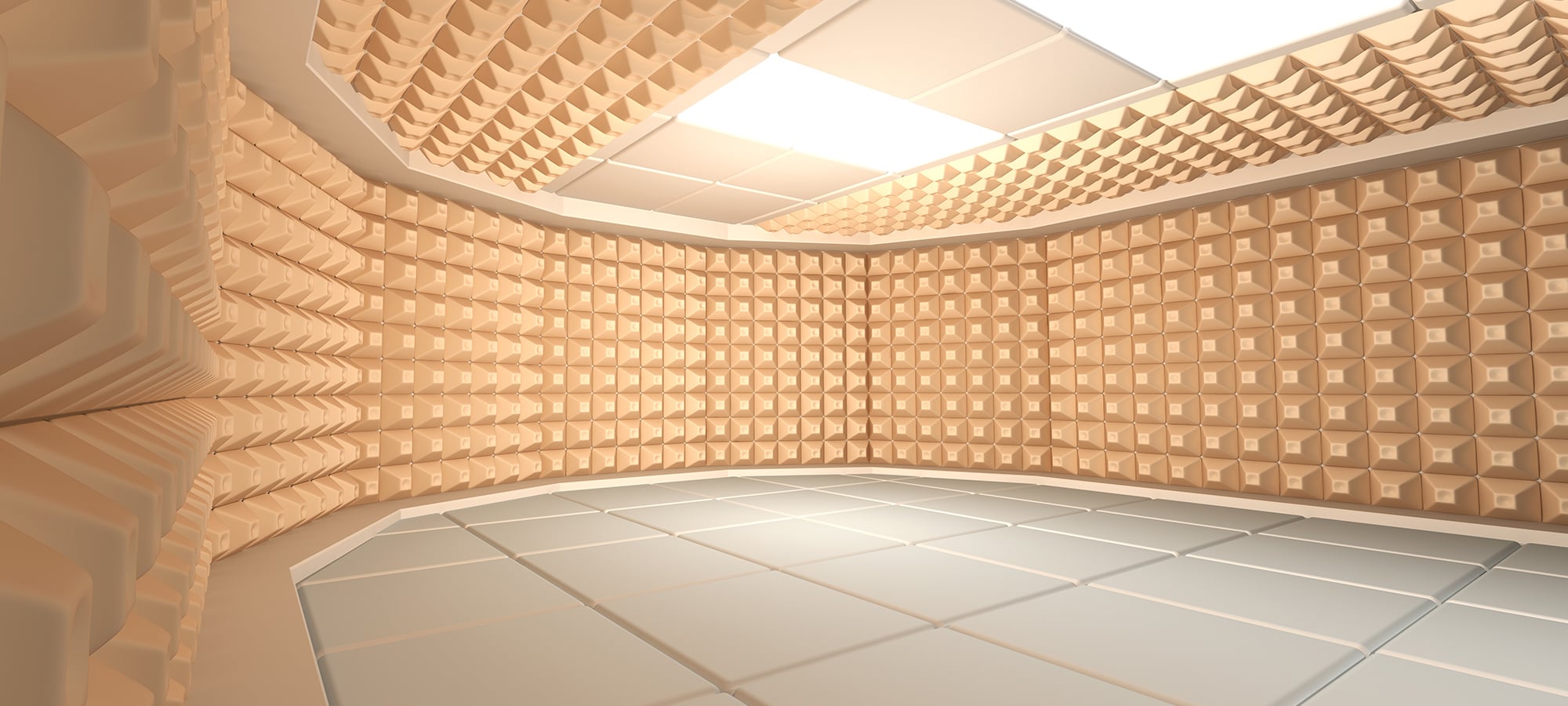 Acoustics
The size, and particularly the shape, of your space will also play a key role in determining the steps your home cinema installers take to ensure optimal acoustic performance.
Often overlooked by many, acoustics is in fact one of the most fundamentally essential aspects of good home cinema design.
The materials, furnishings, and even the walls and floors will either reflect or absorb sound.
It's for this reason that your bespoke home cinema installation specialist will work with you to carefully plan a solution that guarantees premium sound quality. They will also take measures to soundproof your room, ensuring that noise doesn't leak into other areas of your home and disturb those you live with.
Media Sources
Now, we start to come to the really fun stuff:
Deciding what kind of entertainment you're going to enjoy in your new, acoustically-optimised room.
Modern home cinema technology is capable of playing media from a huge variety of sources, so you really do get to go wild when it comes to creating your ultimate home entertainment package.
You could for example, opt for a combination of any of the following:
Sky HD boxes or other TV services
Amazon Fire with Amazon Prime, Netflix, and more
PS4, Xbox, and other gaming consoles
Blu-Ray players.
You might also consider investing in a dedicated media server such as those made by Kaleidescape.
Whatever you decide, once you've got your content sources, it's time to install something to watch and experience them on, which brings us neatly to our next point: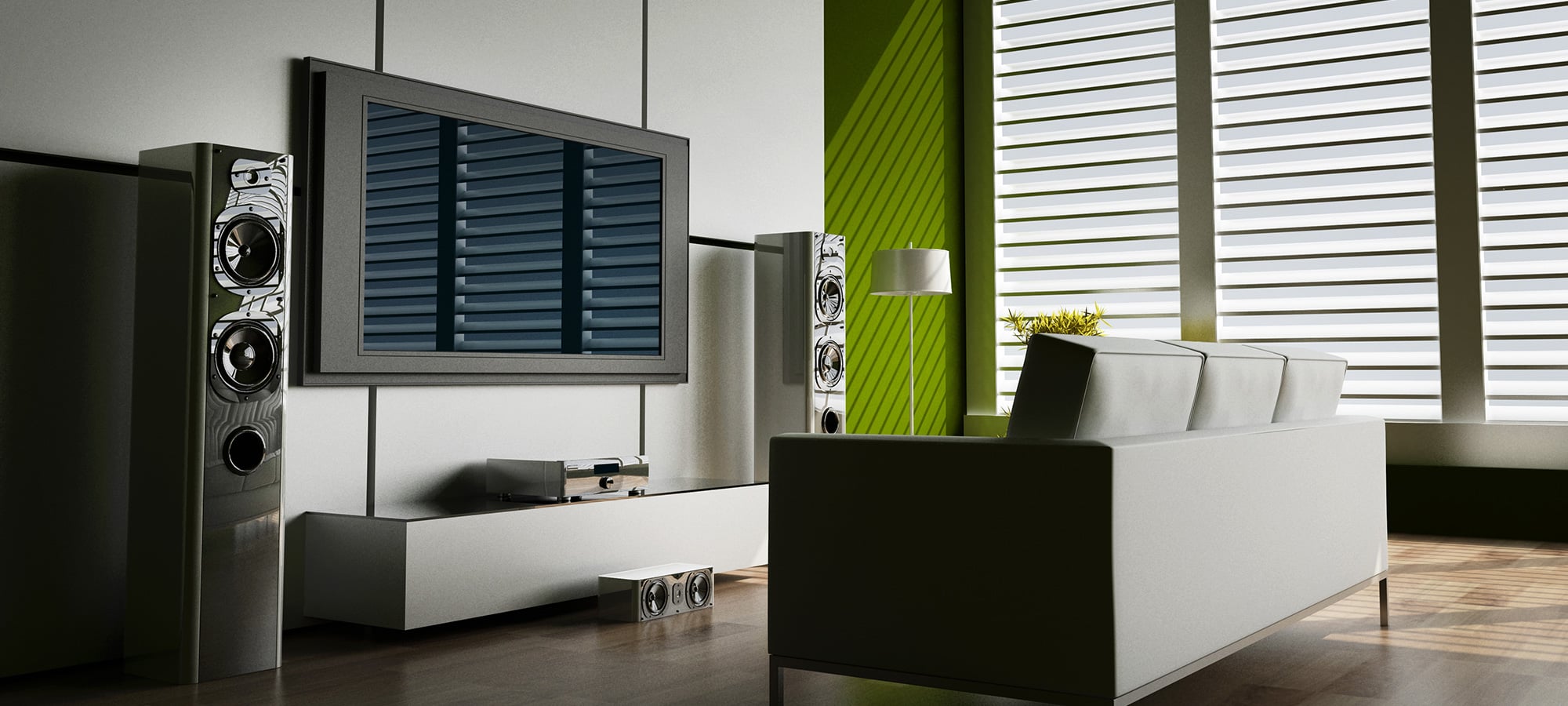 Integrating Audio Visual Technology into Your Home Cinema Design
It's at this stage that we start to think about the projectors, screens, speakers, and sound systems that form the heart of your project.
Projectors
The good news for those looking to gain maximum value from minimal space with a multi-purpose media room, is that motorised screens and projectors can be used to hide or "roll away" equipment when it's not in use.
This has several benefits:
First, it prevents the cinema equipment from getting in the way of other activities taking place in the room.
Secondly, it also goes a long way in ensuring your hardware doesn't detract from that beautiful interior design you invested so much in.
The best part of all, is that motorised screens and projectors are not hugely expensive, so they won't add much to your overall home cinema cost.
For dedicated home cinema rooms, Pro Install AV typically recommend the likes of JVC's award-winning DLA-X7000BE model.
A 4K projector with pioneering eshift and image processing technology, the DLA delivers spectacular picture quality, even in 3D, and frequently proves to be one of the most popular models on the market.
Screens
Home cinema screens themselves are the star attraction of your room, so it pays to invest in one that not only blends well with your interior design, but which delivers unbelievable quality and value.
With visual technology expanding at such a rapid rate, it is worth investing in a future-proof screen that is both ahead of the curve when it comes to what is currently available, and also easy to integrate with new technology later down the line.
Not only does this mean you enjoy world class quality right away, but it saves you on the cost of upgrading when that new technology becomes the norm.
Audio and Surround Sound
Surround sound is the way to go for a fully immersive cinema experience that really creates that multiplex like atmosphere.
With most home automation installations in London, Pro Install AV are asked to install the industry standard 5.1 surround sound setup.
This includes one subwoofer to five individual speakers, each one strategically placed around the room to deliver the best sonic performance possible. This is usually done by placing one speaker below the screen, one at either side of it, and the final two off to the sides.
This can also be expanded to a 6.1, 7.1, or even a 7.2 arrangement, the latter adding an extra subwoofer for greater depth of sound.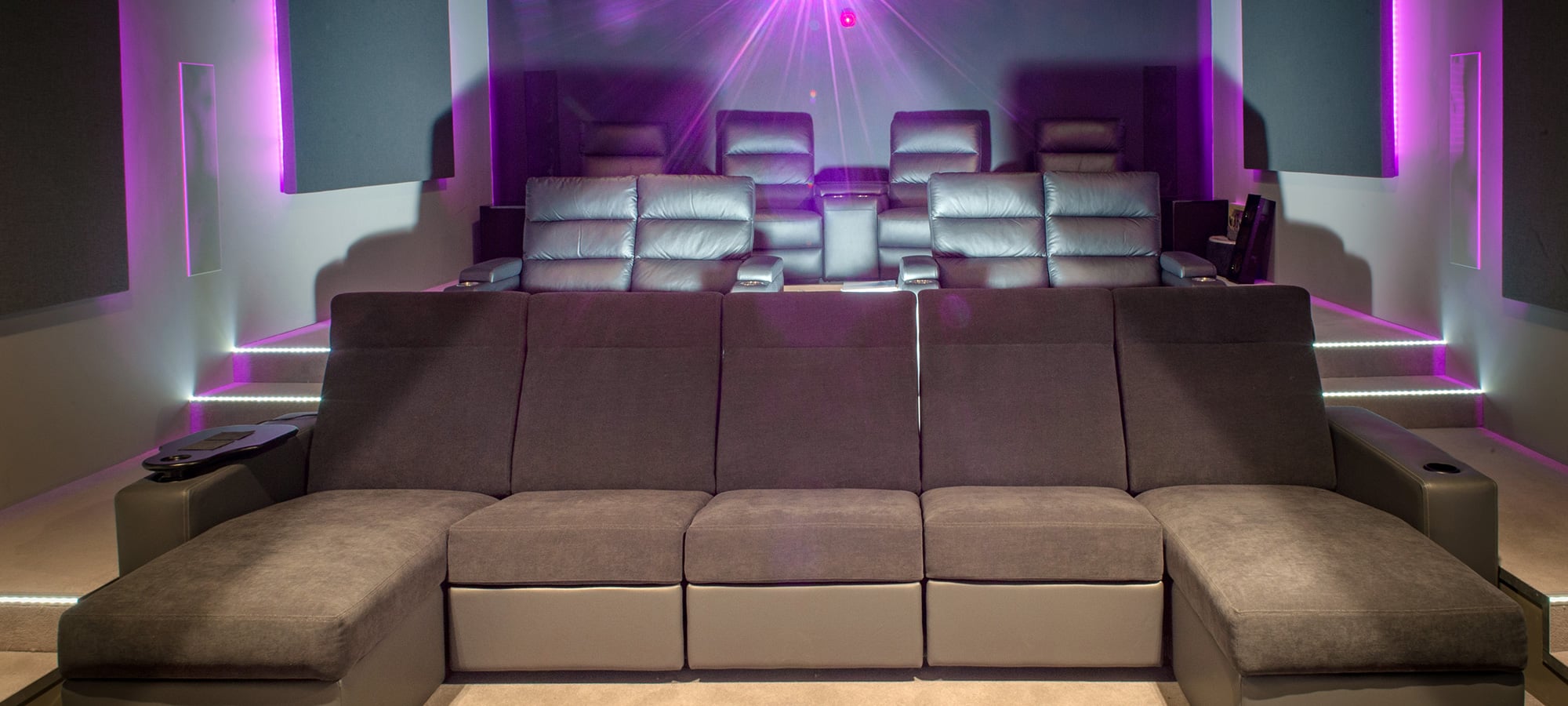 Furniture and Seating
Playing your favourite movies on a state-of-the-art cinema system is all well and good, but if you aren't able to truly relax and indulge yourself in exquisitely comfortable surroundings, it certainly takes the shine off the experience.
As such, it pays to take the time to really think about the kind of seating you want to include.
That said, as any good home cinema designer will tell you, choosing seating is about much more than ensuring you're sitting comfortably.
Naturally, it is important that the style and finish of your furniture works with the rest of your design.
As we discussed earlier, it is also important to consider the kind of materials your chairs are made of and how they are positioned. Remember, both of these will have an impact on acoustic performance.
Your home cinema installers can work with you to create an optimal layout for your seats, and to choose materials which enhance, rather than detract from the audio experience.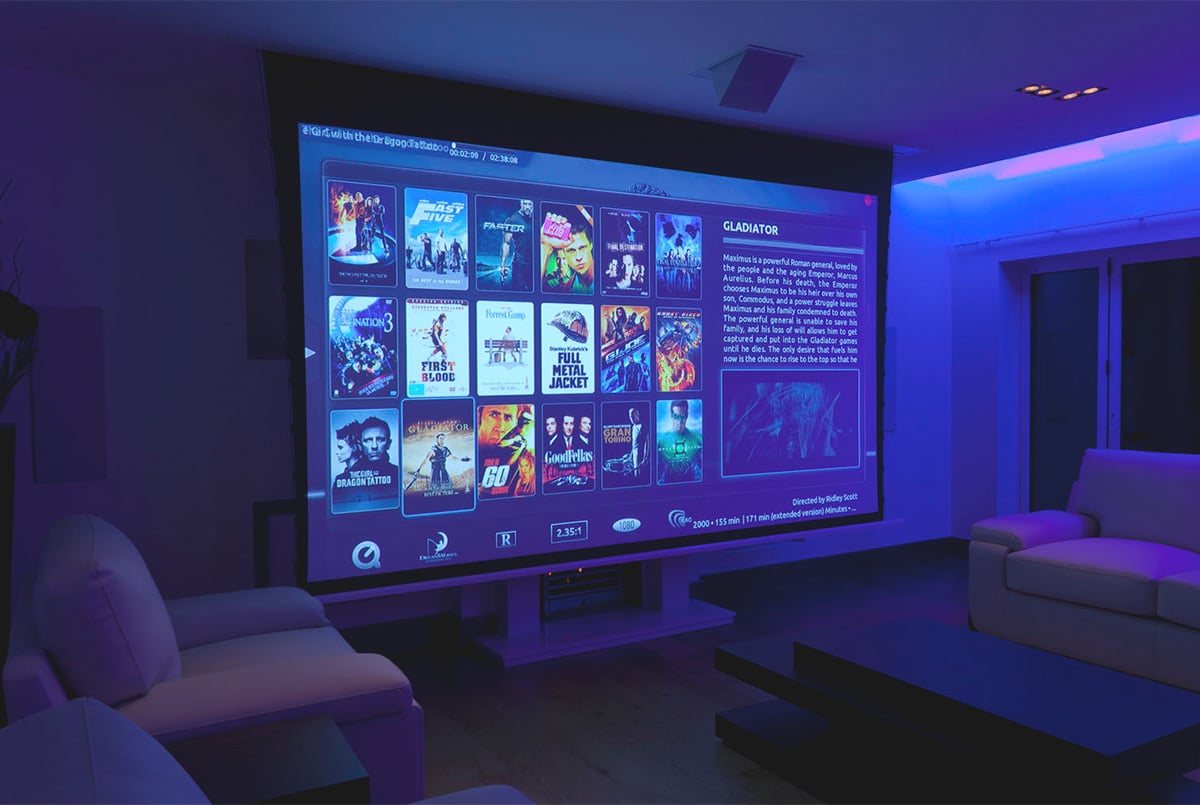 Bespoke Home Cinema Installation Specialists
Last but certainly not least, with all the decisions made, it's time to make the most important one of all:
Choosing a specialist to design, install, and provide long-term support for your room.
Be sure that the company you choose is fully certified by CEDIA (Custom Electronic Design & Installation Association), the international trade association for the smart home industry, and that they are accredited dealers of the technology brands they use.
This guarantees a level of technical workmanship and customer service that you may not receive from an uncredited installer.
From initial design to after-sales care and technical support, Pro Install AV's team of certified specialists take care of every last detail of your project, helping you to finally turn your dream home cinema into a stunning, state-of-the-art reality.

To find out more about how Pro Install AV can help you, call us now on +44(0)20 7096 0078.