5 Smart Home Brands You May Not Have Heard of (But Absolutely Need in Your Life)
12 Apr 2018
Home Automation
Fuelled by the unprecedented popularity of smart speakers like the Amazon Echo and Google Home, smart home technology has truly become one of the most talked about developments of the last several years.
It's not just the typical tech geeks that are responsible for the smart home buzz either, but every day homeowners who are quickly wising up to the fact that this next-generation technology can so easily and affordably add all new levels of convenience, style, and cost-efficiency to their day-to-day lives.
Of course, smart home technologies  rise to prominence has been suitably aided by the attention-grabbing innovations that continue to emerge from some of the industry's more established brands such as intelligent lighting pioneers Lutron and  home automation control specialists Control4.
Yet for every Amazon and Lutron that dominate the headlines, there are those smart home brands that don't quite enjoy the same lofty reputation yet absolutely deserve to, quite simply because their products do what they do every bit as well as the Echo does what it does.
Here, home automation installation specialists Pro Install AV look at five lesser-known smart home brands that might not be on your radar, but which you absolutely need in your life.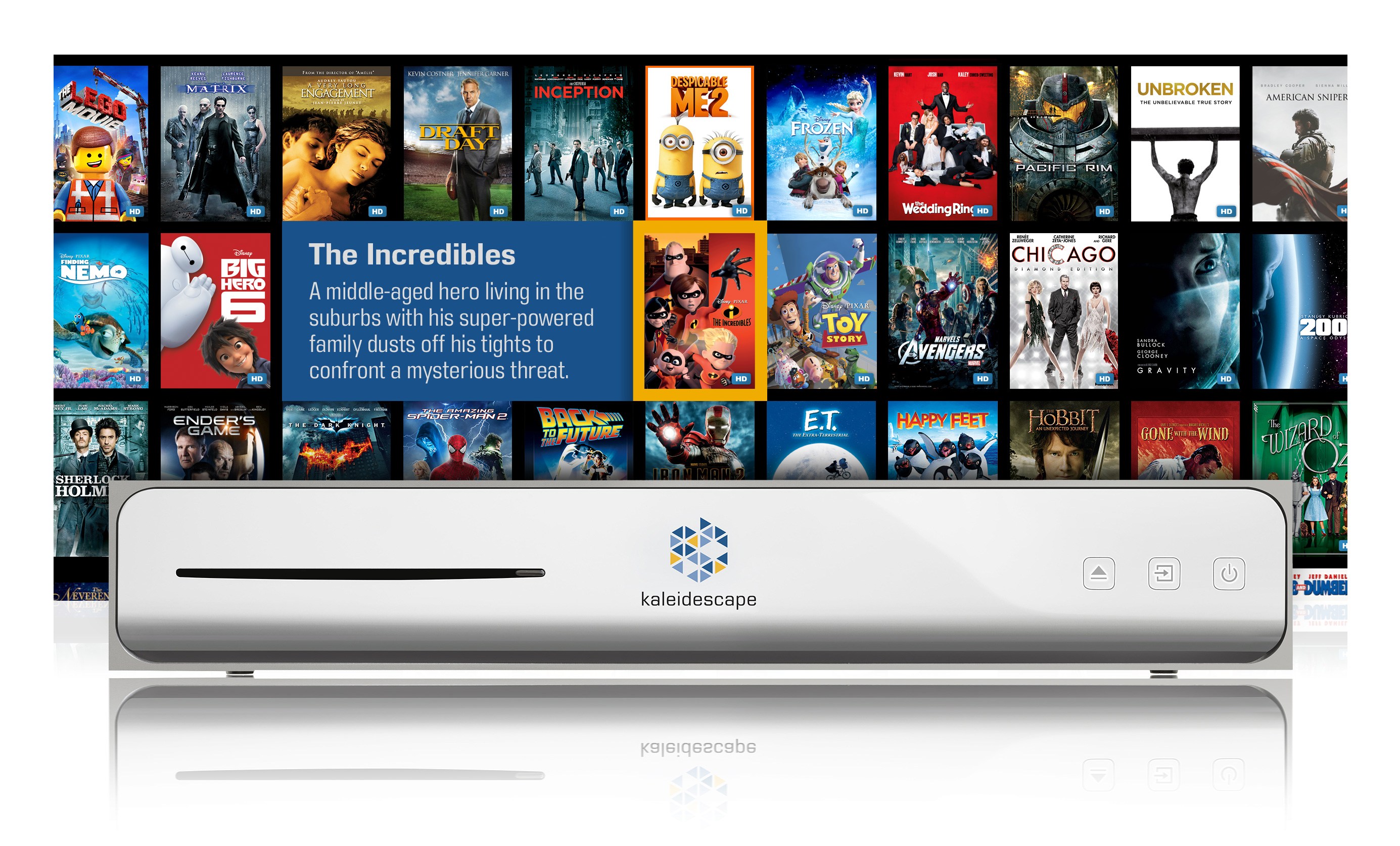 Kaleidescape
Inspired by the burgeoning trend for contemporary minimalism, you've invested a lot of time and money in creating a clean, clutter-free aesthetic throughout your home, yet as something of a movie and music aficionado, that huge collection of Blu-Rays, DVDs, and audio CDs is still taking up sizeable space in your home.
Not only that, but the fragile nature of physical media means that discs are prone to getting scratched or damaged, resulting in your favourite album skipping just as that incredible guitar solo kicks in, or your favourite movie of all time simply failing to load.
Kaleidescape eliminates both of those problems in one fell swoop by providing you with space for over 135,000 Blu-rays, DVDs, and audio CD on one next-generation media server.
The perfect addition to a bespoke home cinema design or multi-room AV installation, the award-winning Kaleidescape media server finds the artwork for every movie, show, or album you store on it, allowing you to quickly find what you're looking for and fire it up on your choice of entertainment system.
Best of all, Kaleidescape servers even come with a unique video bookmark system, allowing you to eliminate all those time-consuming adverts and trailers and get straight to the main feature.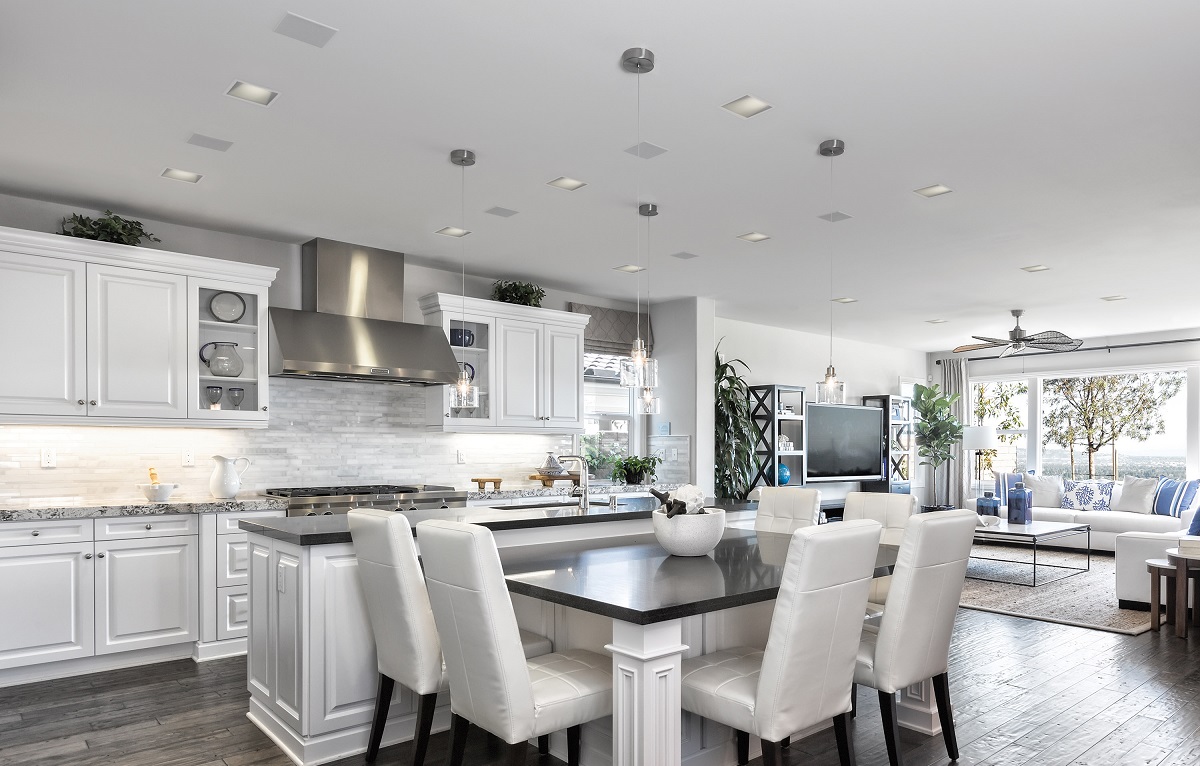 Sonance
There once was a time when music lovers were left with a tough choice when it came to enjoying the sounds they love in their own home.
Opt for premium-level audio quality, and chances are you'd be stuck with garish-looking speakers that stood out like the proverbial sore thumb in your otherwise beautifully-designed living space.
Make aesthetic appeal your primary concern, and whilst you might get a great-looking speaker, the sound quality left a lot to be desired.
Thanks to Sonance, those days are long gone.
The Californian company were among the first manufacturers on the market to finally bring the best of both worlds together, coming up with high-performance speakers that both look and sound amazing.
Sonance in-wall and in-ceiling speakers can be built into the very fabric of a room, and even covered over with the same paint or material as the surrounding surface to create an invisible look that still delivers impeccable sound quality.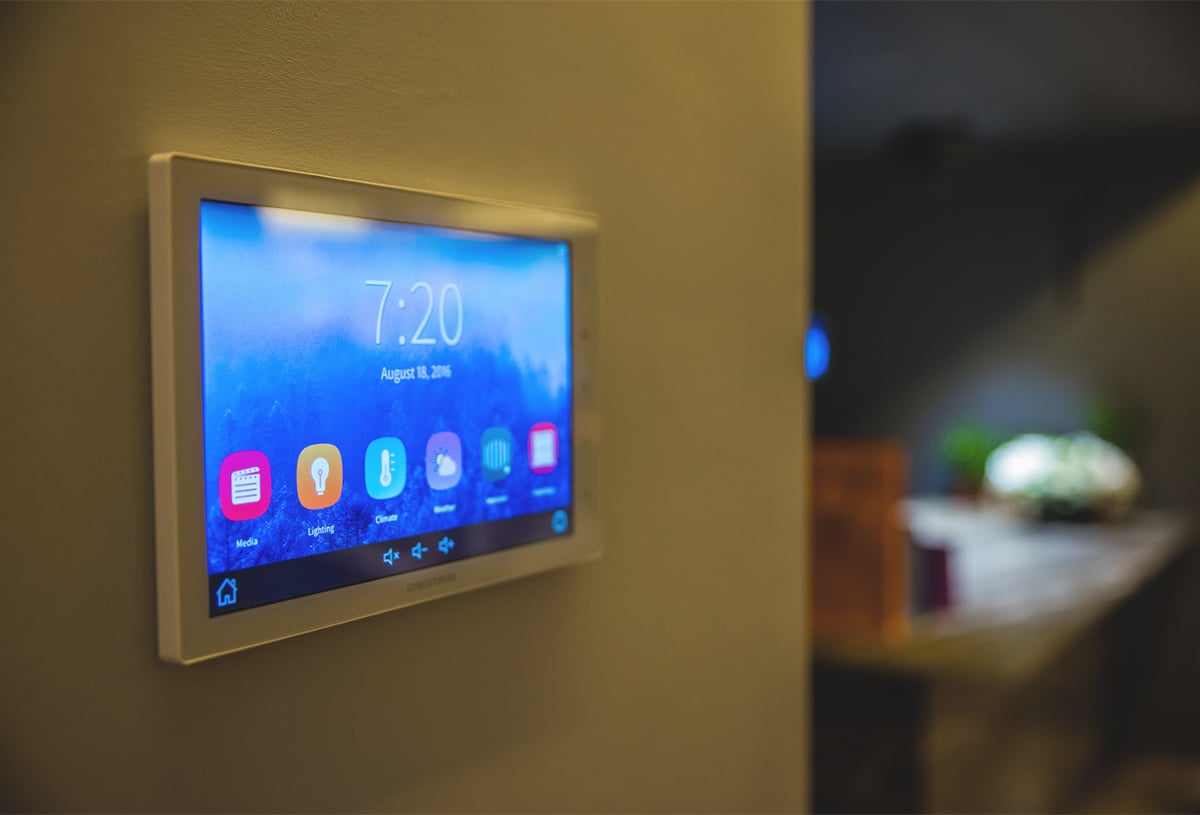 Crestron
Few smart home brands have done more to redefine the way we experience our homes quite like Crestron.
Whilst Control4 may have done much to become the most recognisable name in home automation installations, Crestron remain the undisputed industry leaders, with a track record of groundbreaking smart home innovation spanning over half a century.
Their fully-customisable home automation systems offer homeowners complete control over every aspect of their smart home experience, from intelligent lighting and smart thermostats to home entertainment and even next-gen home security.
WyreStorm
World-leaders in high definition and 4K media distribution, Wyrestorm not only give Kaleidescape a serious run for their money in the media server market, but do so much more besides.
Their cutting-edge media distribution and control systems are based on powerful cloud technology, creating a fully scalable solution that can grow as your entertainment collection grows.
Meanwhile, every movie, game, and TV show in that collection can be streamed in stunning HD or 4K quality to any display screen or speaker system in your home.
Along with entertainment you already own, you can also use your Wyrestorm distribution system to access content from scores of providers, including Sky and Virgin TV, streaming media services such as Netflix, Amazon Prime, and many more.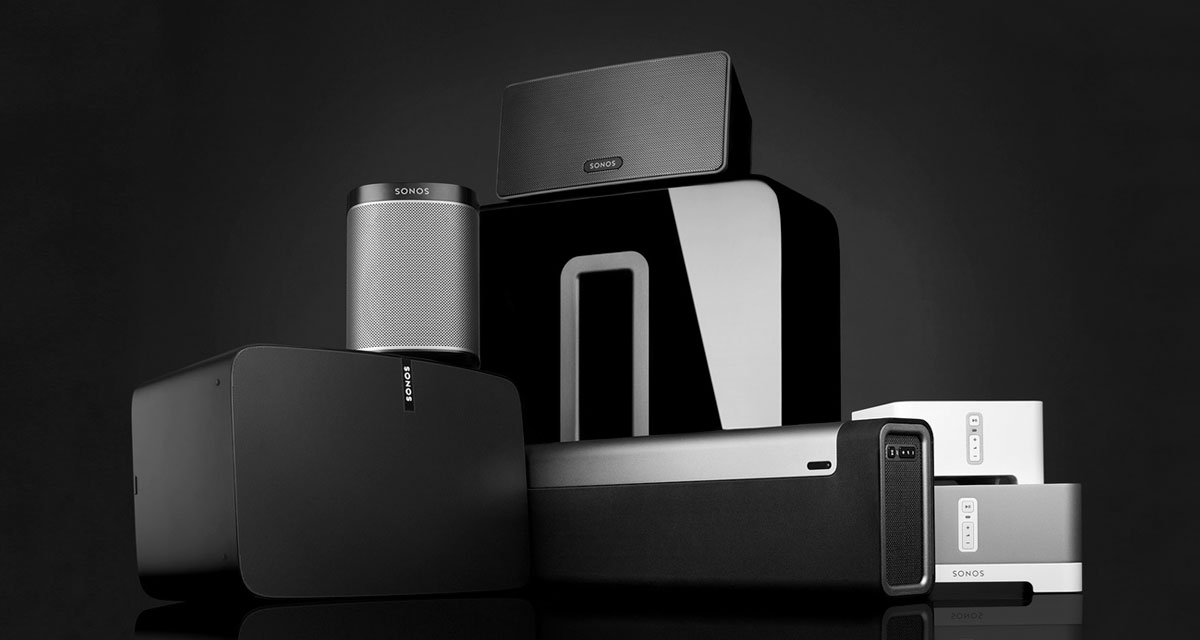 Sonos
Last but by no means least, we come to Sonos, the company based in Santa Barbara California who changed the game for home audio with their award-winning wireless audio systems.
Using a state-of-the-art mesh network known as Sonosnet, your Sonos system uses just one single device to stream content from a variety of local and online sources in glorious HD sound, all without eating into your home WiFi.
A music-lovers dream, Sonos is compatible with a huge number of services including Spotify, Apple Music, Google Play, Tidal, Amazon Prime Music and more, Sonos also makes it easy to access over 100,000 (yes you read that right, one hundred thousand) radio and podcast stations from across the globe thanks to TuneIn Radio.
That's before we mention the option to integrate your wireless system with your own Network Attached Storage (NAS) device capable of storing your entire music collection on one device.
Discover the next-generation of smart home brands with Pro Install AV. Contact us online today to find out more about how you could use Sonos, Wyrestorm, Crestron, Sonance, and Kaleidescape to transform your home experience, or book your free consultation by calling us now on +44(0)20 7096 0078.