5 Smart Home Upgrades Every Homeowner Should Make in 2019
07 Feb 2019
Home Automation
If there's one thing we can all agree on here at Pro Install AV, it's that 2018 was truly a game-changing year for the home automation installation industry with more homeowners than ever before transforming their spaces thanks to top smart technology systems like Lutron Homeworks and the industry-leading Crestron home automation solution.
Planning to take your

smart home

to a whole new level in

2019

? These are the add-ons,

updates

and new products you should be

investing

in over the coming year.
Right the year round, we found ourselves working with an ever-increasing number of first-time smart-home owners, helping them to create environments they truly love with a range of bespoke solutions ranging from intelligent lighting control to multi-room AV, state-of-the-art smart security and more besides.
As the old saying goes, that was then, and this is now.
2018 is behind us, and we've got a long and exciting 2019 ahead of us, packed with more top products from the all of the world-leading smart home brands you love.
A whole host of innovative new products that are set to change the way we experience our homes for the better.
Just recently, London's leading Crestron, Control4 and Lutron dealer Pro Install AV gave you our predictions on what the year might have in store for fans of smart home entertainment, but how might 2019 affect the way you use the rest of your home automation installation?
Time for an

upgrade
As we technology moves at an ever-increasing rate, meaning that what was once state-of-the-art may now be yesterday's news.
Sure, it still functions fine, but if you're really going to make the most of the possibilities afforded to you by products such as the pioneering Crestron home automation system (from £55,000 upwards), then it pays to consider making an upgrade or two.
That way, you know that whether you're into smart technology to save energy, experience the very best in home entertainment, or simply to experience a whole new way of living, you're enjoying the optimum performance from your systems and hardware.
All of this, of course, begs just one question:
Which smart home upgrades are worth investing in during 2019?
That's exactly what we're going to discuss today.
Whether you're investing in your first home automation installation this year or you're looking to turbocharge your existing smart-home set-up, here's five essential upgrades every homeowner needs over the course of the coming year.
1. Upgrade Your Entertainment to

4K or 8K UHD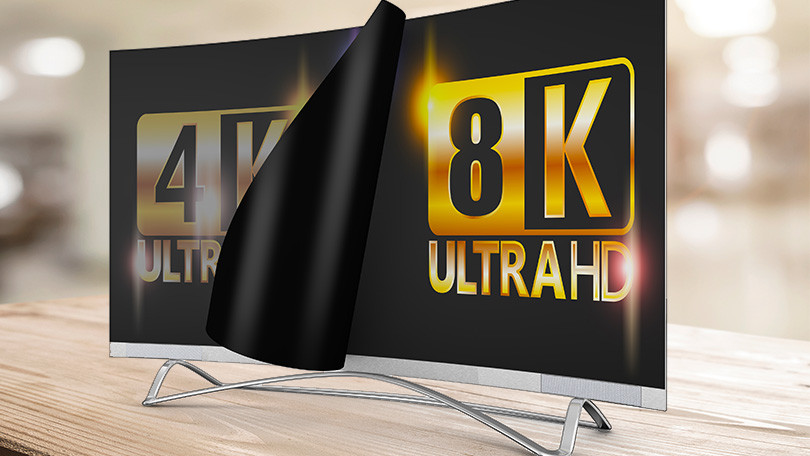 Super high-definition

4K televisions

, projectors and screens are now more affordable than ever, making them the year's

must-have smart-home upgrade

. However, if you really want to go all out,

8K technology

is already available.
Whether you're a home cinema aficionado or simply enjoy binging on a good Netflix box set, for anyone with a passion for home entertainment, there's one upgrade you simply can't do without:
Replacing your existing TV, home cinema screen, or projector with a next-generation 4K, or even 8K set-up.
OK, so this home entertainment technology isn't a brand-new invention. 4K UHD televisions have been around for some years now, and major players like Netflix have been releasing 4K content (such as House of Cards and Breaking Bad) since at least 2014.
However, for the longest time, there was one critical factor preventing the widespread adoption of 4K home entertainment.
That factor?
The price.
Simply put, 4K UHD cost far more than full High Definition (HD) and with HD still a relatively new concept, most people chose to stick with the latter, more affordable option.
What's more, with a finite budget to play with, many homeowners saw they could still enjoy quality viewing with HD and put the money towards investing in a complete home automation system since a top-quality system by Crestron cost -at the time- almost as much as upgrading to a 4K home entertainment set-up.
What changed?

Is it time to upgrade?
Again, it all comes down to the cost.
4K UHD prices have fallen dramatically over the past couple of years, with even the best TVs on the market now costing hundreds, rather than thousands.
Likewise, if you're planning to go all out and upgrade your home cinema screen and projector, you'll find it now much more affordable than you would have done just a few years previously.
Upgrading from 4K to 8K
The future of Television
Of course, it's all well and good us telling you about the joys of 4K TV, but you already know all of this, don't you?
As an early adopter, you were among the very first in your peer group to upgrade from HD to 4K, and you've been the envy of everyone ever since.
But now that your friends are starting to catch up with you and replace their TVs with 4K models of their own, it may be for you to consider upgrading once again.
In the summer of 2018, Samsung launched its first 8K TV, the Q900R (from £6,800), which also supports the new HDR10+ used by both Samsung and Amazon.
Though no studios have yet produced any 8K content, Samsung, and other manufacturers of 8K TVs are claiming that a technology called 8K AI Upscaling will bring existing content up to 8K level.
If you're serious about enjoying the very best in home entertainment, then now might be a good time to upgrade so that you're guaranteed to be among the first to view 8K content when some does finally become available.
More information about the future of television can be seen here
2. Switch to

Total Voice Control

of Your Home Automation System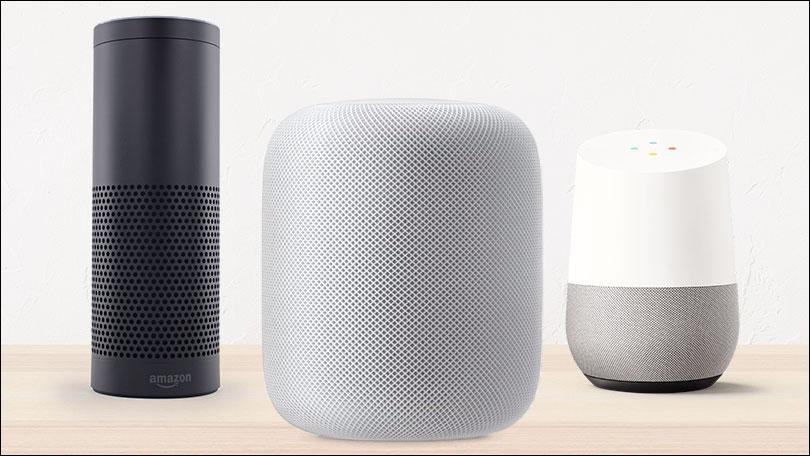 Did you know that you can use your

smart home speaker

to control your home automation system? Major brands like

Crestron

,

Control4

, and

Lutron

enable you to manage their products using popular speakers like the

Amazon Echo

.
If 2018 taught us anything, it's that voice-controlled smart assistants are here to say.
Powered by Alexa, the Amazon Echo was the year's must-have gadget. Meanwhile, other major tech brands like Google and Apple also got in on the voice control game with their Home and Homepod respectively.
If you haven't already linked your Crestron home automation system with your smart speaker of choice, then 2019 is certainly the time to make that upgrade.
Don't only use Crestron to manage your smart home? Control4 and other leading brands are also compatible with Amazon Alexa and other top line voice assistants. As London's leading Lutron dealer, we've even helped homeowners use Alexa to control their smart lighting.
A whole new level of ease and simplicity
Why would you want to integrate smart speakers and voice assistants with your home automation system?
Simple:
It makes it even easier to manage your entire home. No longer will you have to get up off the sofa to go and use your in-wall panels. You can even say goodbye to all those frustrating times when you lose the remote control for your Crestron home automation system and have to go looking for it.
Instead, just use your voice to activate Alexa, Siri or Google Assistant and control everything in your home by doing nothing more taxing than speaking.
3.  Talk to Your Control4 Dealer about
Expanding Smart Technology

throughout Your Home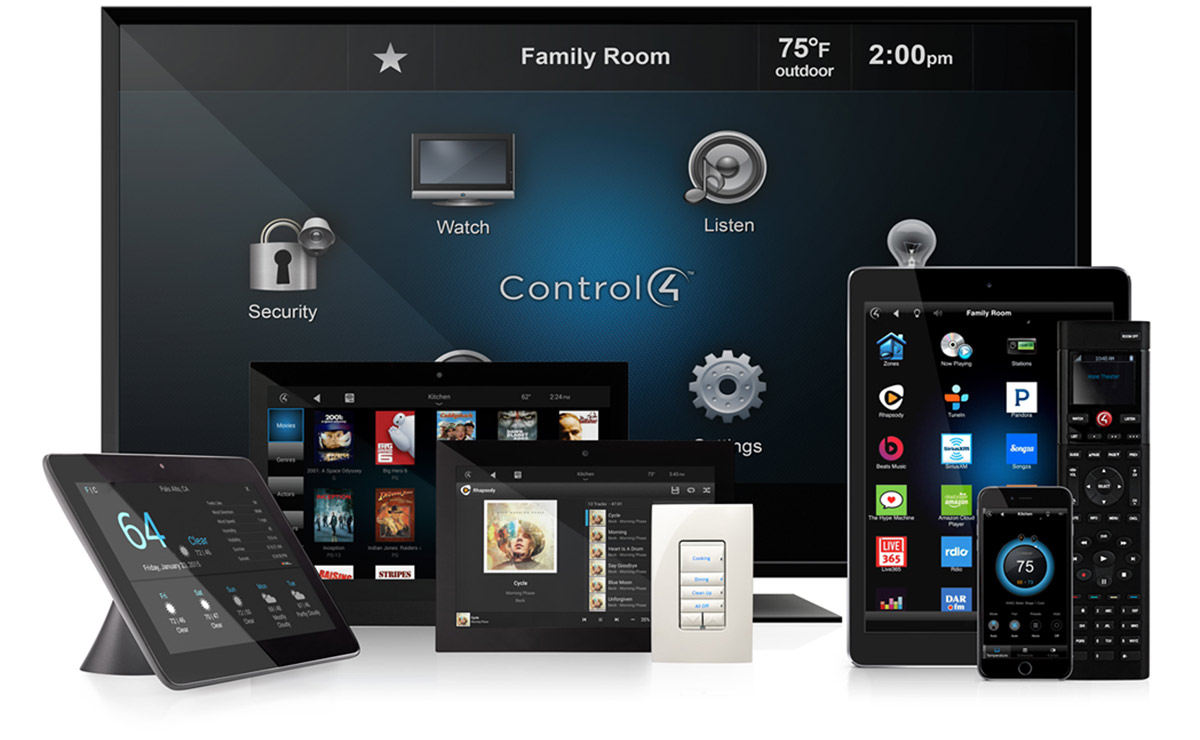 Smart technology

doesn't have to be confined to the living room. From the

kitchen

to the

bedroom

, even

home offices

and

gyms

, every area of your property can be enhanced with the right

automation tools

.
So far, we've talked an awful lot about using Crestron as your home automation brand of choice.
The typical Crestron cost coming in higher than many of Control4's entry-level offerings, it wouldn't surprise us in the least to hear that you prefer the latter company to the former. This is especially true if you're planning to expand the amount of smart technology you have in your home in 2019.
For many homeowners, their first introduction to the world of home automation is typically confined to one space. More often than not that space is the living room.
As the very heart of the modern home, it makes sense that you'd want home automation working at its best in the place where you and your loved ones spend the most time,
Using a Crestron or Control4 system to do everything from managing the lights to powering up your home entertainment system and playing your favourite movies and even operating your automated smart shades and curtains.
So far, so good, but why stop there?
If you're planning to upgrade your smart home in 2019, then why not start by talking to your Control4, Crestron, or Lutron dealer about expanding your use of home automation to other areas within your property.
Perhaps you could combine the power and flexibility of Lutron HomeWorks (from £10,000) with a smart thermostat and climate control to reduce your energy usage? That way, you not only cut down your energy bills but also enjoy the peace of mind that comes from knowing yours is a cleaner, greener home.
Endless possibilities with smart technology
Alternatively, you could talk to your smart home specialist about taking your favourite movies and music with you throughout your property thanks to a next-generation multi-room AV installation.
You could also talk about how you can integrate your existing home automation solution with a whole range of smart kitchen appliances, or even how you can take your home technology out into the garden to make the summer of 2019 your smartest summer yet.
Of course, all of that is just for starters.
Got a dedicated home office space?
Why not explore how Lutron HomeWorks and other smart home controls can help you create the optimum working environment, helping you to feel comfortable, relaxed, and inspired whenever you head in there to work?
Prefer to spend more time on the treadmill than handcuffed to a desk?
Combine multi-room AV solutions with climate control, state-of-the-art smart exercise equipment and home automation to turbocharge your home gymnasium.
4.  Keep your loved ones Safe with
Next-Generation Home Security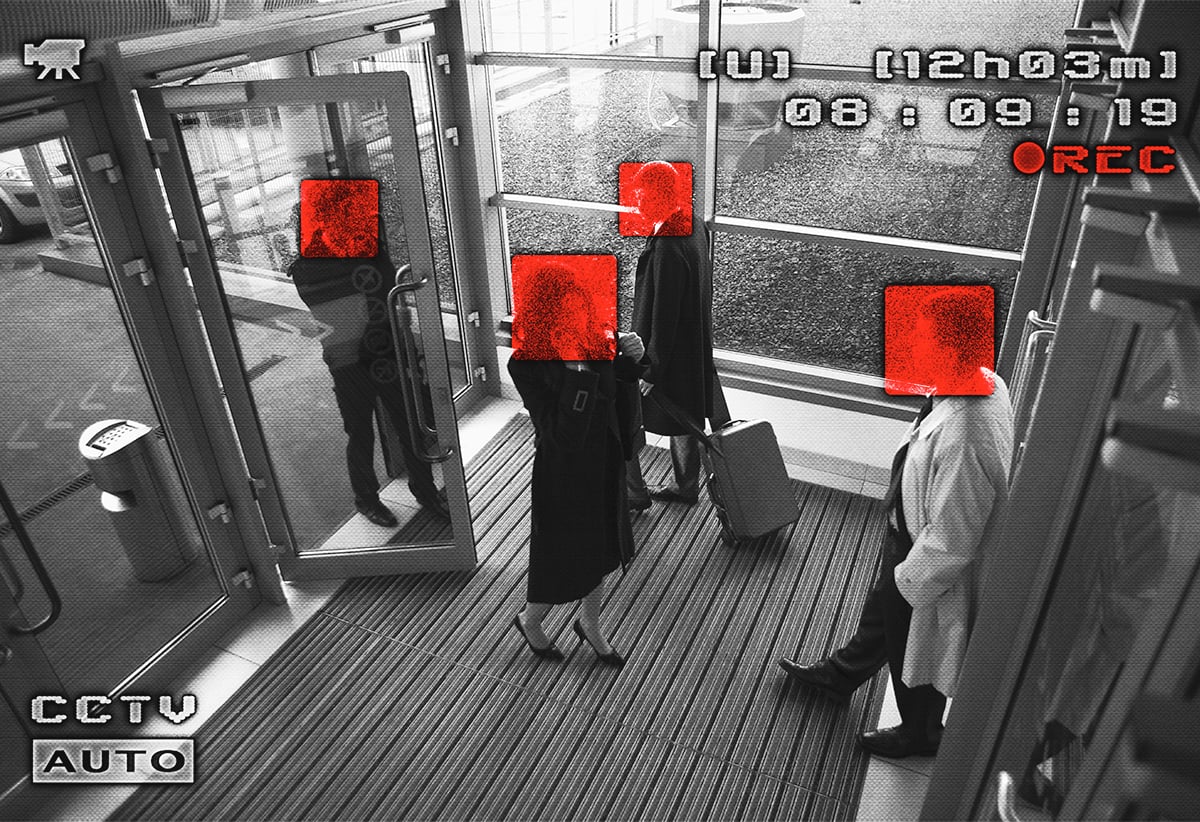 Smart home technology is about more than just

luxury

and

added convenience

, it can be a powerful tool for keeping your home, your loved ones, and your valuable

possessions safe

and

secure

.
Having a top of the range home entertainment system or a complete automation system running through your home can all make life a lot easier and certainly much more enjoyable, but let's be honest:
These added luxuries aren't nearly as important as the one thing that truly matters the most to you:
Ensuring that you, your loved ones, and your most prized possessions are safe and well-protected at all times.
With that in mind then, it makes sense that if there's one smart home upgrade that should be at the very top of your priority list this year, it's home security.
There's no shortage of options here either.
The latest next-generation CCTV and home security cameras can be fully integrated with your home entertainment system or multi-room AV solution to allow you to check any camera feed from any display in your home, all at the touch of a button.
The best part?
It's rare that you'll find a CCTV system in 2019 that doesn't come with remote viewing capability so that you can keep a close eye on your home even when you're miles away. More often than not, this can be done simply using a dedicated app downloaded to your smart home.
Along with helping you manage a vast array of security alarms and access control solutions, you can also use your home automation system to design pre-set 'simulated occupancy' scenes which can be loaded up to create the impression that you're home even when you're not.
Such scenes (which can include turning lights, audio, or TV on to appropriate level) can be set to load up automatically if you're away from home at the same time every night.
Or, if you're unexpectedly out later than planned, you can turn them on remotely using the home automation app on your phone.
5. Transform Home Entertainment Experiences with

My Movies and My Music

from Control4
Now connect and share music directly from your

iOS mobile devices

without any

additional equipment
Whilst Creston home automation always has a place in the modern smart home, Control4 has long been the brand of choice for music and movie lovers thanks to their innovative array of home entertainment solutions.
In 2018, the company took this commitment to helping us enjoy our favourite entertainment by unveiling the brand new My Movies and My Music experiences.
Transforming the way we manage and browse our media libraries, My Movies and My Music optimise browsing thanks to crystal clear cover art images, enhanced search functionality and a revamped details view where you can check out ratings, synopsis and cast information at the click of a button.
What's more, you can even connect Apple iOS devices directly to your home entertainment system so that you can stream music throughout your home straight from your phone. More information can be browsed here https://www.control4.com/o/new
What smart home upgrades will you be making in 2019? To explore your options or discuss any of the upgrades you've read about today, talk to your home automation installation specialists at Pro Install AV today. Contact us online for a free, no obligation quote, or call now on +44(0)20 7096 0078.