Buying Your First Smart Home: Top London Home Automation Installers Answer Your Questions
22 Nov 2017
Home Automation
Since 2006, Pro Install AV have developed an enviable reputation as the leading name in home automation London property developers can rely on to integrate world-class smart home technology into their new build properties.
Not content just to work with some of the most prestigious names in property development, we've also helped countless homeowners to create the smart home of their dreams by implementing intelligent lighting, home cinema installations and more.
So, when it comes to home automation, you could say we really know our stuff, particularly when it comes to buying your first smart home.
Over the course of the past few years, we've spoken to an increasing number of first-time property buyers, passing on our advice on what to look for when investing in their first smart home.
Here, we round up some of the most common questions those buyers ask us, along with our answers and in-depth advice about getting the best from a property with home automation in London.
What Are the Most Important Factors to Consider When Buying Our First Smart Home?
First and foremost, remember that technology is there to enhance the way you enjoy and interact with your home.
So, whether your new property has an in-built Crestron installation, Control4 home automation system, or any other leading smart home system, it should do three essential things:
1: Deliver outstanding performance
2: Be very easy to use
3: Be discreet, taking up minimal space and complimenting the interior design of your home.
Performance is, of course, top priority – today's new build smart homes should come with home automation installations that give you the power and flexibility to control your entire property exactly the way you like it.
Yet if that system is so impossible to use that you simply can't make the most out of it, then it's hardly the best investment you could be making, is it?
The same goes for the size and aesthetics.
Whilst some visible hardware may be essential, most good London home automation installers will have integrated that hardware so that it actually enhances the interior design of your property, rather than clashing with it or being so big that it sticks out like the proverbial sore thumb.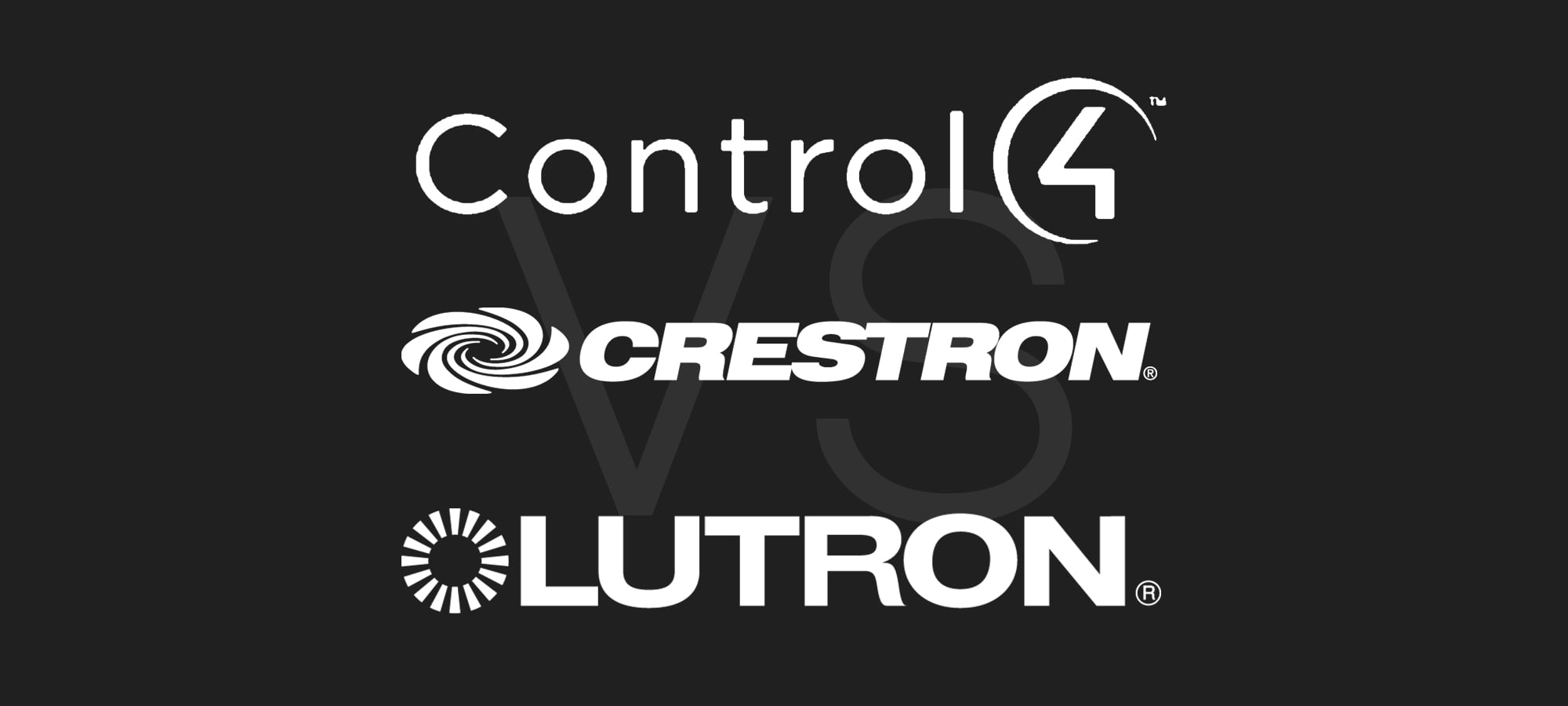 What Are the Best Brands for a Home Automation installation?
Leading brands like Crestron, Lutron, and Control4 all do a great job in their own right – but what a lot of first-time smart home buyers don't realise is that each brand has its own particular strengths and specialities.
With Lutron for example, you're getting cutting-edge intelligent lighting control, with Control4 home automation, you've got the perfect, entry-level system for rooms centered around multimedia, such as a home cinema or living space, whilst the impressive versatility of a Crestron installation makes it the ideal choice to combine all of your smart home products into one easy-to-manage system.
The best approach then, is a bespoke system that uses multiple brands, picking the right tools for the right job based on their performance/price ratio to ensure the best results.
What Will Happen if We Choose to Buy New Smart Home Technology?
Most smart home technology brands are compatible with one another, so if you do choose to upgrade or invest in new technology, your London home automation installers should be able to easily integrate that technology with the rest of your system.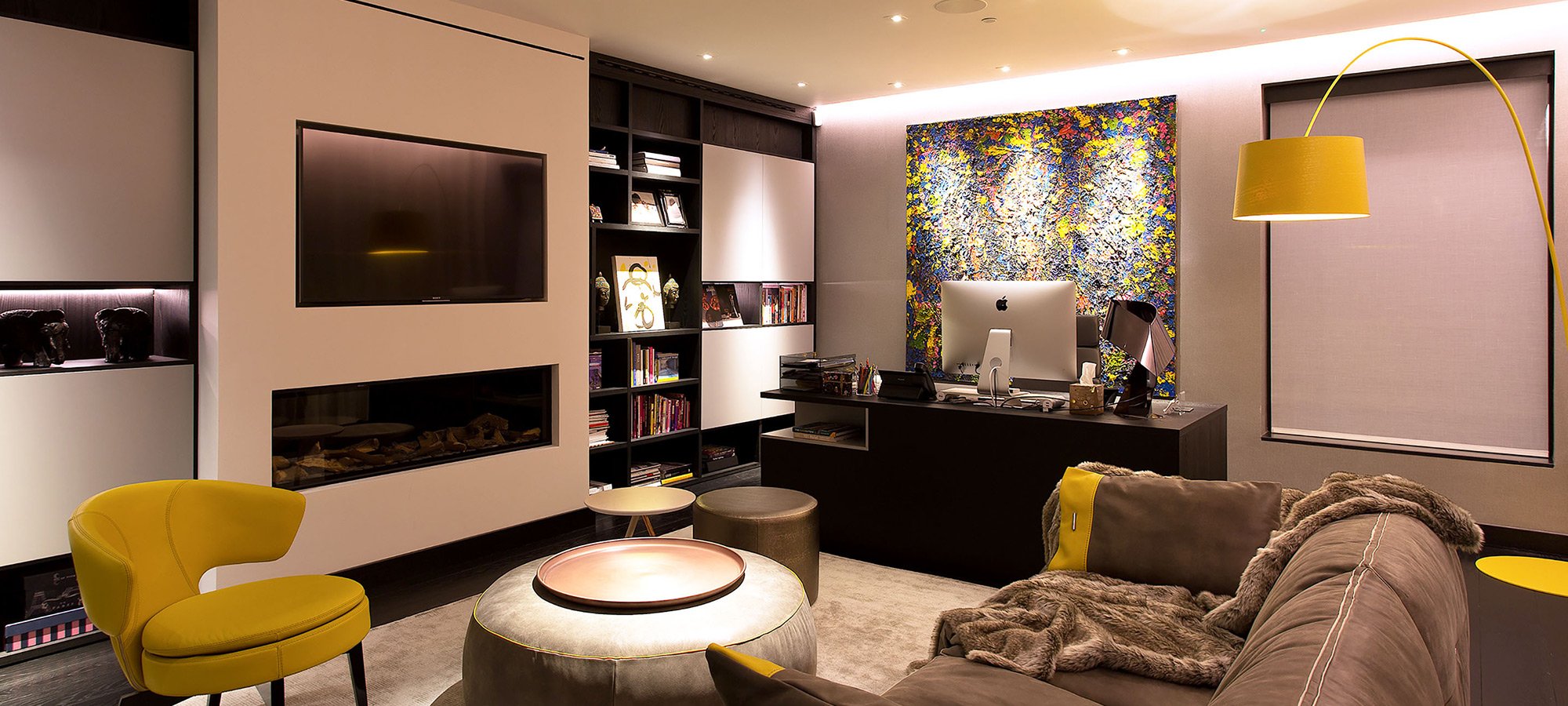 Is it True That Living in a Smart Home Will Save Us Money?
. Yes, it's true that buying a property with home automation in London will save you more money in the long-run than one without any smart home system.
How? By significantly reducing the cost of your energy bills.
Intelligent lighting control may seem like it's just a nice little extra designed to make your home look pretty, but it can actually prove incredibly useful in managing the light that enters your home, creating the perfect scene for any occasion with no need to have lights turned on unnecessarily.
Meanwhile, home automation control can also integrate with smart energy systems to reduce heating costs, and even power down all your devices when not in use to reduce electricity bills.
What Do I Do if My Home Automation System Crashes or Breaks Down?
When designed and installed by a quality, CEDIA accredited professional, smart home technology should function flawlessly for years to come and be simple to use throughout that time.
But things do occasionally go wrong, and there are those times when you need a little helping hand to make the most of your technology.
If you don't already have a support service included with your new smart home, you can easily invest in low-cost service and maintenance packages from Pro Install AV, providers of expert support for home automation London homeowners can rely on to keep their technology performing at its best at all times.
To find out more about home automation support and maintenance services, contact Pro Install AV online, or to discuss integrating smart technology into your new build home, call us now on +44(0)20 7096 0078.