Control4: What's It Like Living In An Automated Bespoke Smart Home
19 Nov 2019
Control4
Thanks to the boom in popularity of voice-activated speakers, most of us are at least familiar with the concept of smart home automation these days.
Yet before the Google HomeKit or even the best-selling Amazon Echo was even a pipedream, home automation innovators Control4 were redefining the possibilities of living in the modern home.
The brand have been around since 2004 and are the original, industry-leading pioneers of world-class bespoke smart home systems that bring a whole new sense of convenience, luxury and style to the lives of millions of forward-thinking homeowners around the world.
But what is it like to live in a Control4 home?
What difference can a smart home system make to your life?
Today, leading home automation installation specialists Pro Install AV outline exactly how your life will change when you decide to bring Control4 into your home.
One of the earliest innovators in smart home automation, Control4 have been revolutionising the way we experience our homes for over 15 years and continue to lead the way in modern living technology.
What is Control4?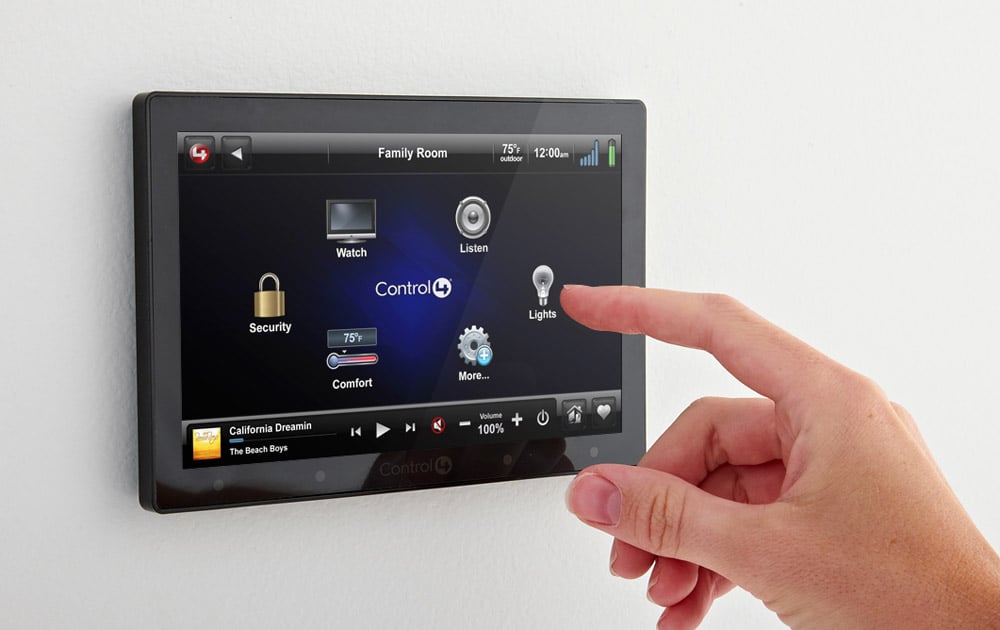 By the end of next year, the home automation industry is expected to hit an all-time high market value of USD 12.81 billion, having an already seen a sizeable 11.3% growth over the last few years.
Much of this growth can be attributed to the many innovations that have come out of Control4's Salt Lake City, Utah headquarters.
Since their debut at the 2004 CEDIA expo, the company have gone on to recreate powerful yet intuitive tools to help automate everything from home security and energy usage to home entertainment and music.
Designing a bespoke Smart Home with Control4
Putting a Control4 home automation system in place begins with the design process. After you find a reputable Control4 dealer, they'll take the time to get to know you, your home and your lifestyle, and design a completely bespoke smart home system tailored to help you make the most of your technology.
This could include any or all of the following:
Smart design lies at the heart of any successful home automation installation, ensuring homeowners have access to all the features and modern conveniences they need.
1.    Wake up Happy with Intelligent Lighting Control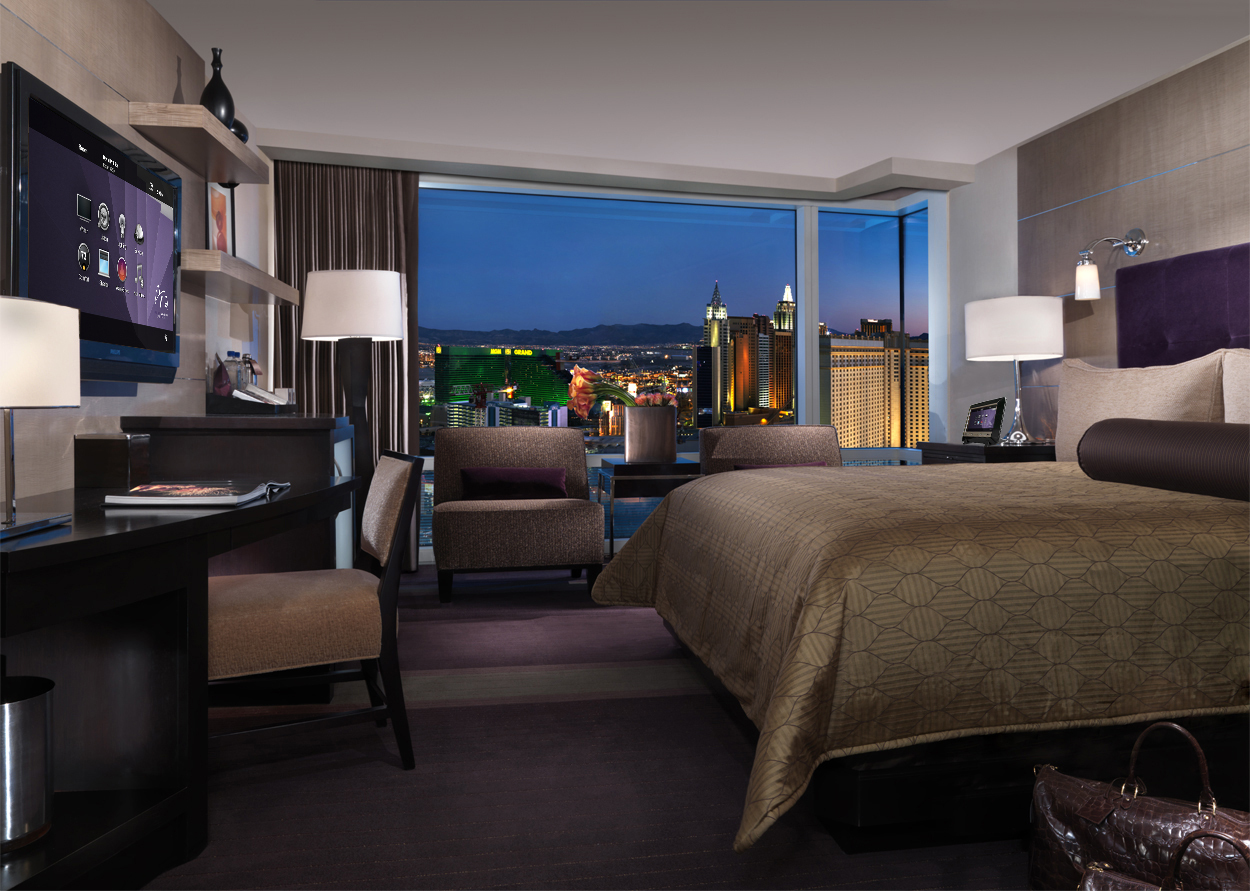 An intelligent lighting system is the cornerstone of any good home automation set-up.
The possibilities here are endless. We like to set our smart lighting system to gradually fade up in the morning, helping us to rise naturally from sleep in a way that is much more calming and gentle than the shrill scream of an alarm clock.
Yet that's only the basics.
Control4 can be effortlessly integrated with some of the world's best lighting and shade manufacturers like Lutron, Somfy and QMotion. As a result, you can enjoy a fully seamless experience whether you're using your lights in conjunction with your smart home security system, to accentuate the natural aesthetic of your outdoor spaces, or to create the perfect vibe for a romantic evening.
2.    Automated Energy management systems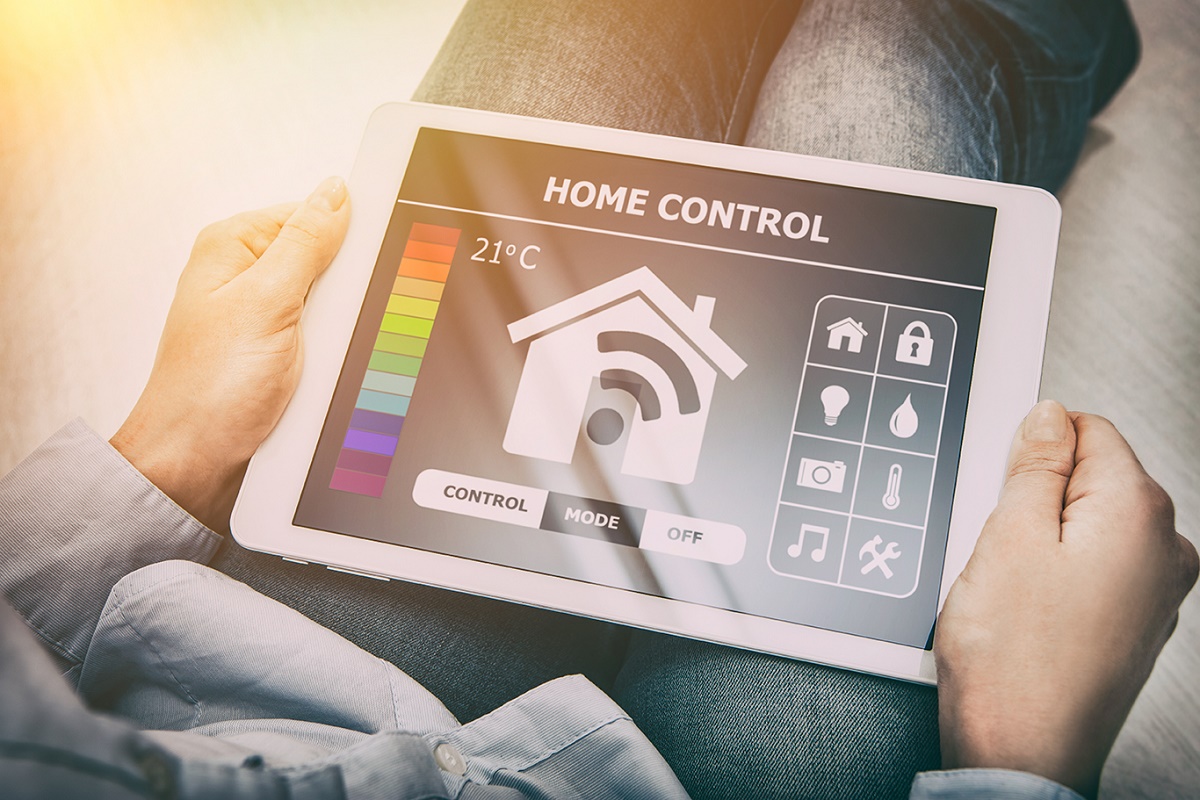 One of the biggest selling points of any Control4 home automation system is that it can help you go green.
With Control4, you can monitor your overall home energy usage via your iPad or other touchscreen devices, using the collected data to help you make better decisions about where to make cost-saving cutbacks.
That's far from all.
Control4 can also help you reduce your home energy bills by as much as 40% by giving you control over your smart thermostat, ensuring that you're never heating an empty home while still keeping the place warm and toasty when necessary.
By providing better control over the way you manage your home heating and lighting, Control4 help you slash your home energy bills and reduce your carbon footprint.
3.    Smart Home Entertainment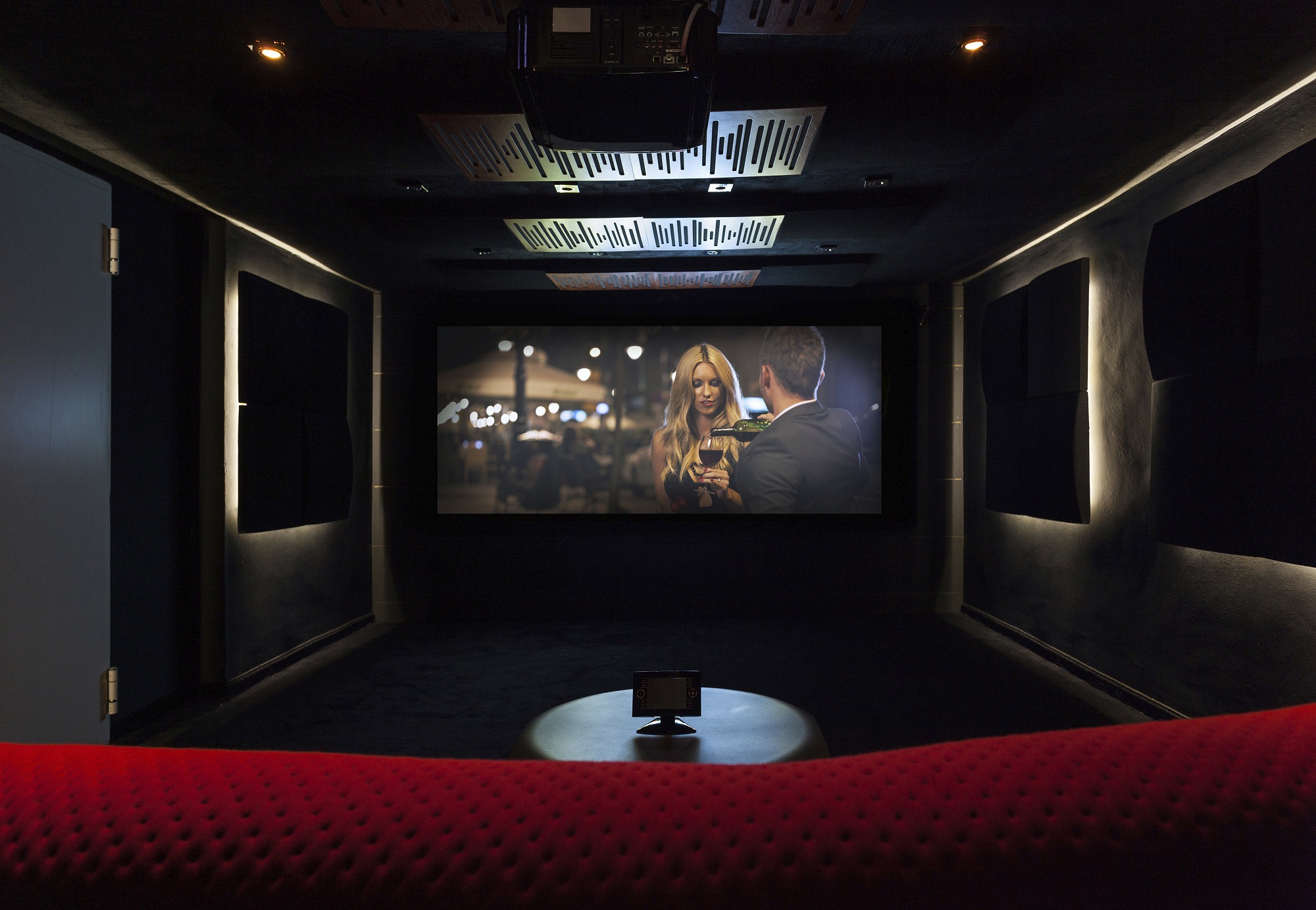 Bespoke AV solutions for residential projects are what Control4 do best.
Whether it's streaming your favourite Apple Music playlists in stunning HD sound thanks to a multi-room audio system with full Apple integration or enjoying your favourite movies on a world-class bespoke home cinema, thanks to Control4's Amazon Alexa integration you can set pre-designated voice commands to control the whole thing without ever lifting a finger.
By providing better control over the way you manage your home heating and lighting, Control4 help you slash your home energy bills and reduce your carbon footprint.
4.    Controlling Control4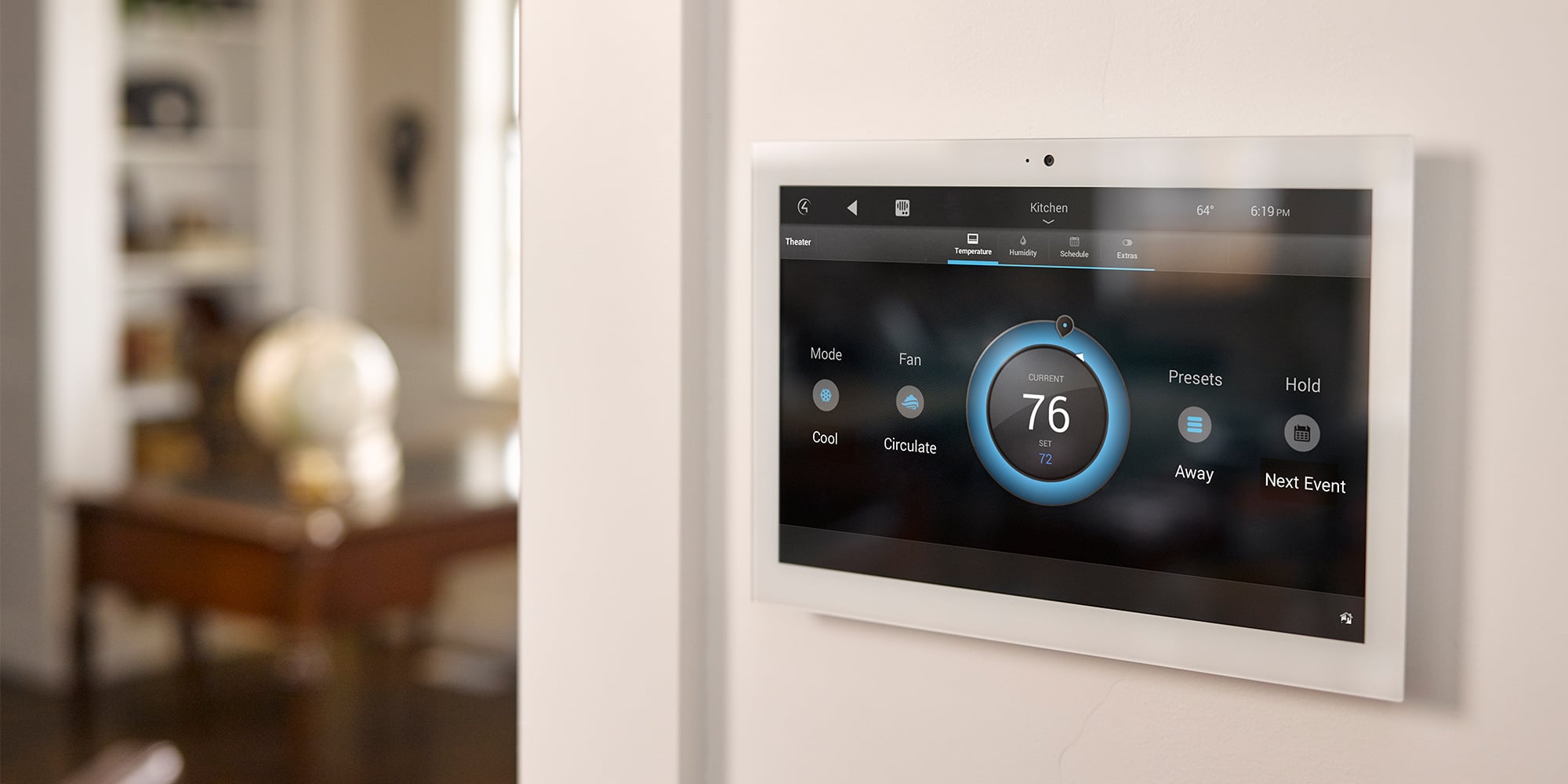 The best part of all is that this doesn't have to be a complicated process. You can control your entire smart home using a single app on your smartphone or tablet, making the whole thing as simple as possible.
5.    Finding a Control4 Dealer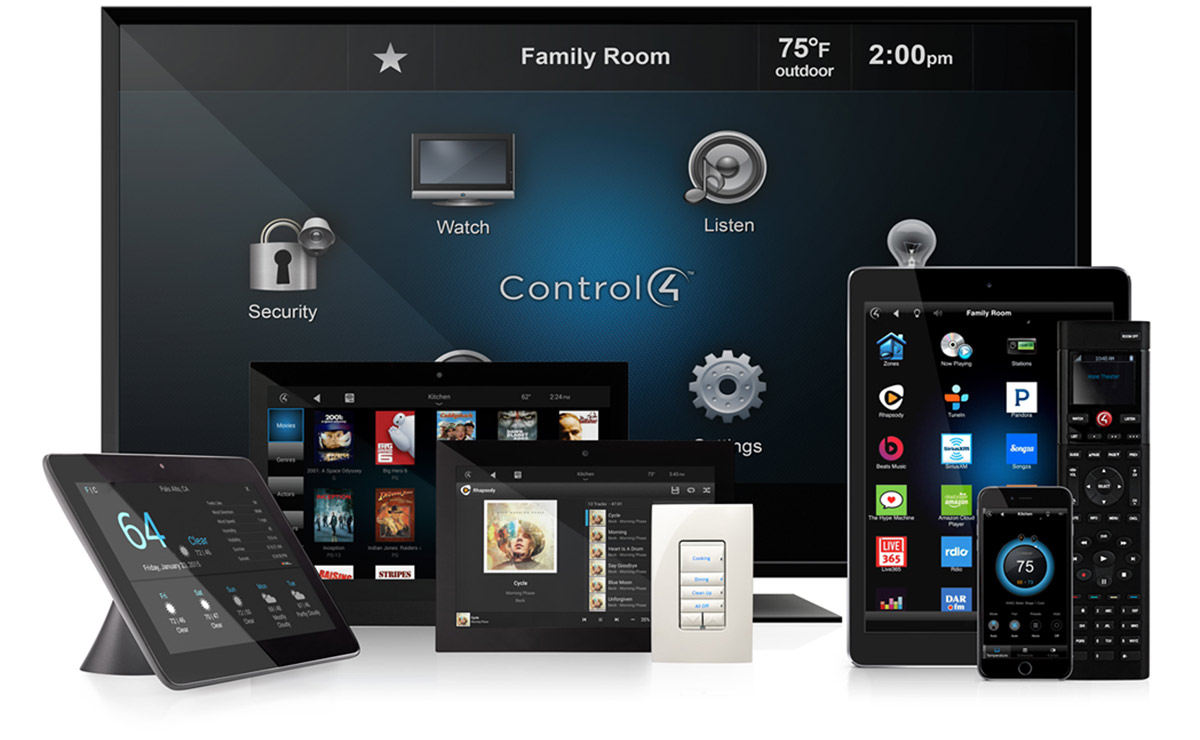 The good news is that you don't have to deal with the complications of installing Control4 yourself – an officially authorised dealer can do it for you, saving you time, money, and hassle.
There are several questions you might want to ask a Control4 dealer to determine whether they're the kind of company you'd want to work with:
Are they CEDIA members?
Do they have a portfolio of past projects you can look?
What happens if something goes wrong? Will they be there to provide support and guidance?
If they answer yes to all of these questions, then congratulations, you're one step closer to discovering for yourself what it's like to live in a fully automated bespoke smart home.
Experience the very best in home automation with CEDIA accredited smart home installers Pro Install AV. Contact us online today to discuss your home automation needs, or call us now on +44(0)20 7096 0078.