Home Automation Prices: How To Budget For Your New Smart Home Installation
25 Jul 2018
Home Automation
With home automation prices ranging anywhere from just a few hundred pounds to in excess of £100 grand, how exactly do you go about planning a budget for your next smart home installation?
If there's one question we're asked more than any other here at Pro Install AV, that has to be it.
Not that we're necessarily surprised. After all, home automation installation is no small investment.
With all the added luxury, convenience, and style that it's going to bring to your life, not to mention the value it could well add to your property, you don't mind paying for premium quality, but that doesn't mean you have an endless reserve of funds to draw upon.
Like most homeowners, you still need to be able to plan a budget before you invite your smart home installers into your property.
So how do you do it?
Though it pains us to say it, the simple answer is that there is no simple answer.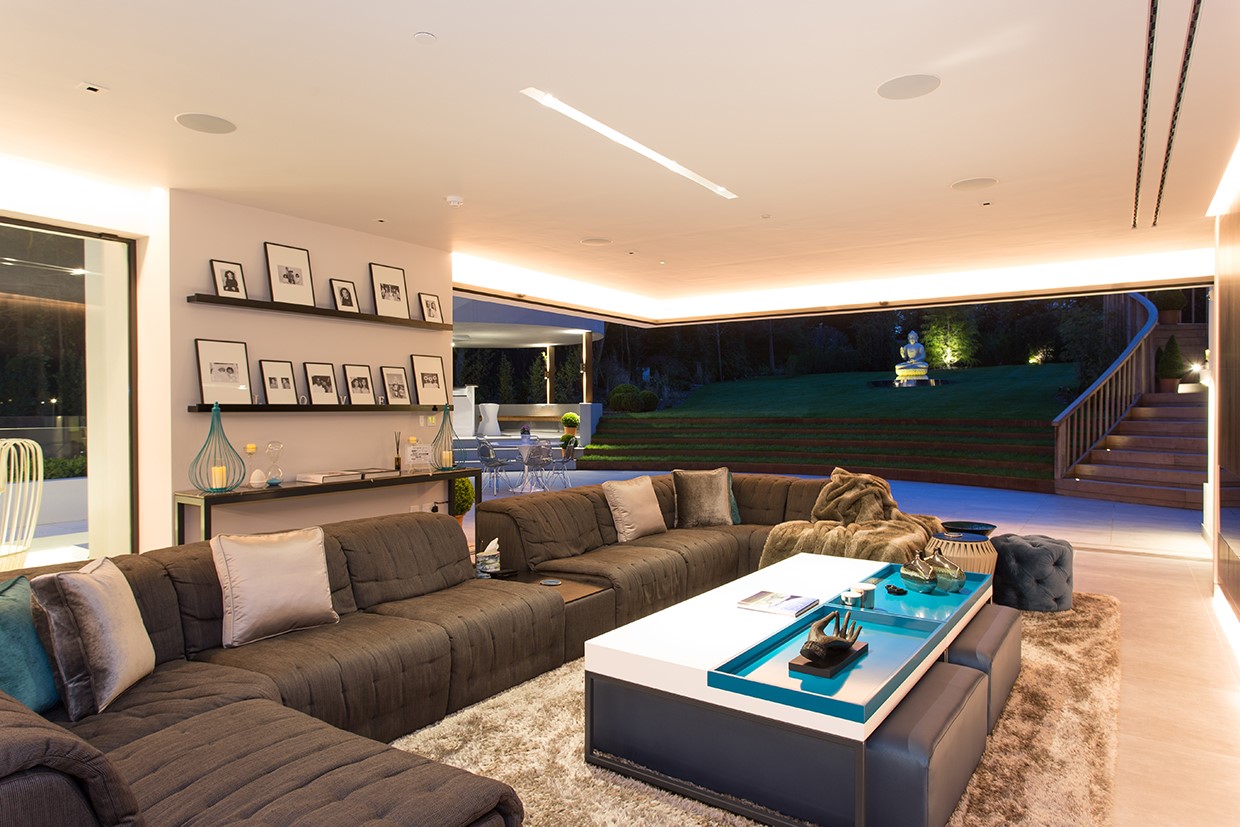 Bespoke Home Automation Prices
In order to get the best possible value for money, it often pays to work with your chosen installer on designing a bespoke system tailored to your property, your lifestyle, and the lifestyles of your loved ones.
That way, you can be sure that you're really only paying for components that you need and will use, and that each one can be individually selected because they deliver the best possible price/performance ratio.
In one property, for example, we might be carrying out a comprehensive whole home AV installation that delivers HD audio both inside and outside the property, as well as providing entertainment through a next-generation 4K UHD home cinema. In this property, we might also be asked to include state-of-the-art smart security, and tie the whole thing together with a home automation control system.
Elsewhere, we might be asked to focus exclusively on home cinema design, combining the latest 4K technology with contemporary interior design, integrated lighting control and furnishings.
As you can imagine, the home automation costs for each are going to be quite different.
Yet just because every project is unique, that doesn't mean you deserve to be brushed off with the usual "How long is a piece of string?" non-answer.
You deserve better than that and today we're going to attempt to give it to you.
Here, we look at the main components that you may need to budget for when planning your smart home installation, along with some guideline home automation prices.
Start With the Basics: Cabling and Wiring
OK, so it's hardly the most exciting part of any smart home system, but it is essential.
After all, that technology has to be powered somehow, and though most components are becoming wireless, some amount of cabling is likely to be necessary.
Naturally, the bigger the project, the more you're going to need here. That said, most good home automation installers should be able to work with you to design the most cost-effective system possible.
Home Automation Control
The true heart of any smart home, home automation control systems empower you to manage all aspects of your new installation from one easy-to-use device.
You could, for example, create one programme which automatically lowers the lights when your home cinema system is turned on, or integrate whole home audio with your security system in order to act as an alarm.
For high quality, entry-level home automation control, we typically recommend Control4. Not only are the brands unique systems the perfect choice for systems that focus on home entertainment, they also serve as an affordable option for homeowners with a modest budget.
However, at the top end of the scale, there's a lot to be said for going all out and opting for Crestron.
Powerful, versatile, and highly compatible with a wealth of other leading smart home brands, Crestron have led the way in home automation for over four decades, and remain at the very forefront of the industry to this day.
Each system can be designed to suit your exact needs, with a range of stylish control panel options designed to blend in with the rest of your decor.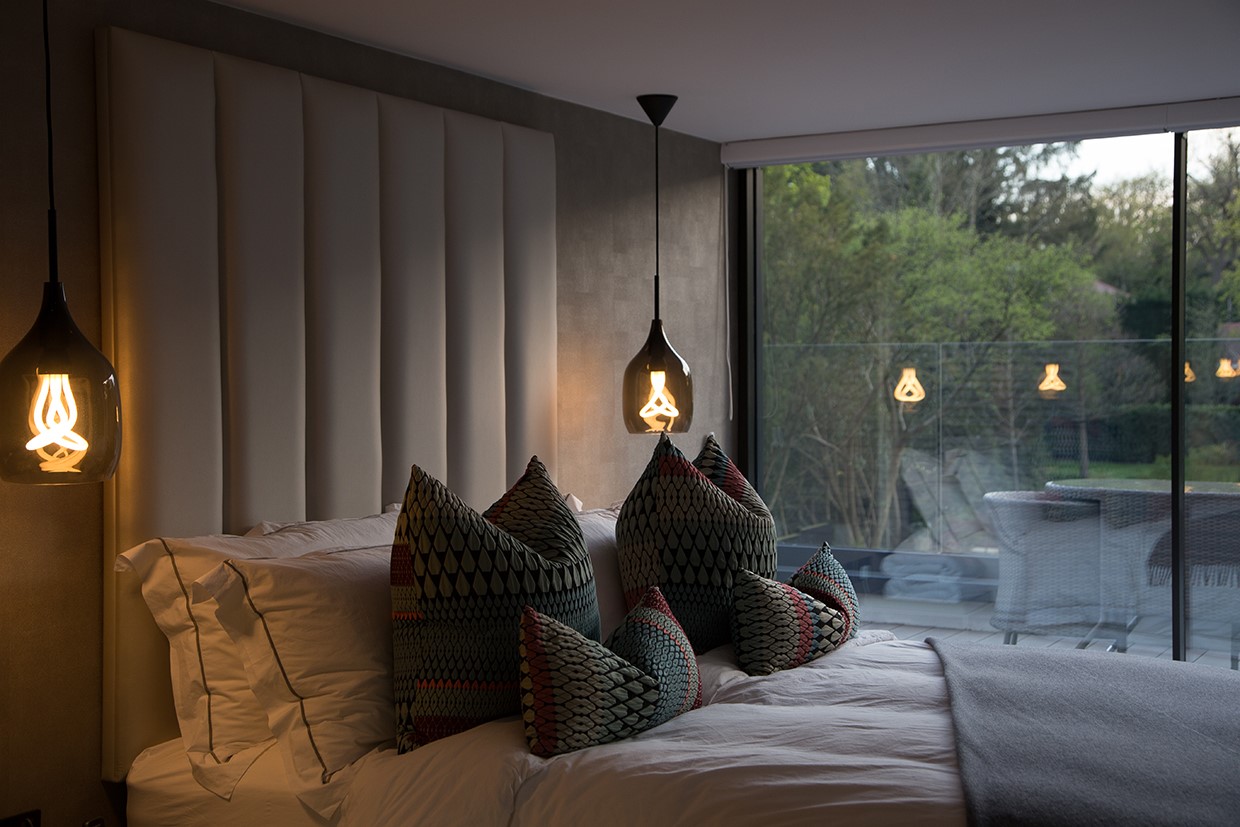 Intelligent Lighting Control
If you're planning to really transform your home with smart technology then intelligent lighting control is essential.
Not only does it help you to create stunning scenes for just about any occasion, it also enables you to better manage your energy usage. As a result, you enjoy lower costs on your utility bills, meaning that your system may well prove to pay for itself in the long-run.
You could even combine this intelligent lighting control with other eco-friendly solutions such as blind and shade control and smart thermostats to help reduce energy expenses even further.
Home Cinema Design
In a recent blog post, we explained Why 4K UHD Is the Future of Modern Home Cinema Design.
Today, we stand by our claim that if you're investing in a new home cinema, 4K is the way forward.
Yes, you may pay more in the short-term than you would if you went with a standard HD system, but in the long-term, it's going to prove a worthwhile investment as more and more content creators move to making your favourite movies and shows in 4K.
Besides that, you'll also need to consider speakers and subwoofers, media servers, and whether or not you need additional support with interior design and furnishings to really make your home cinema stand out from the crowd.
Whole Home and Single Room AV Solutions
Audio and video distribution systems can bring a whole new level of practicality and enjoyment to a busy family home.
You could, for example, stream your favourite content across multiple rooms, or create separate HD channels so that you can watch your favourite movies in one room whilst the kids stream Netflix in another, all from the same media server with absolutely no loss in quality.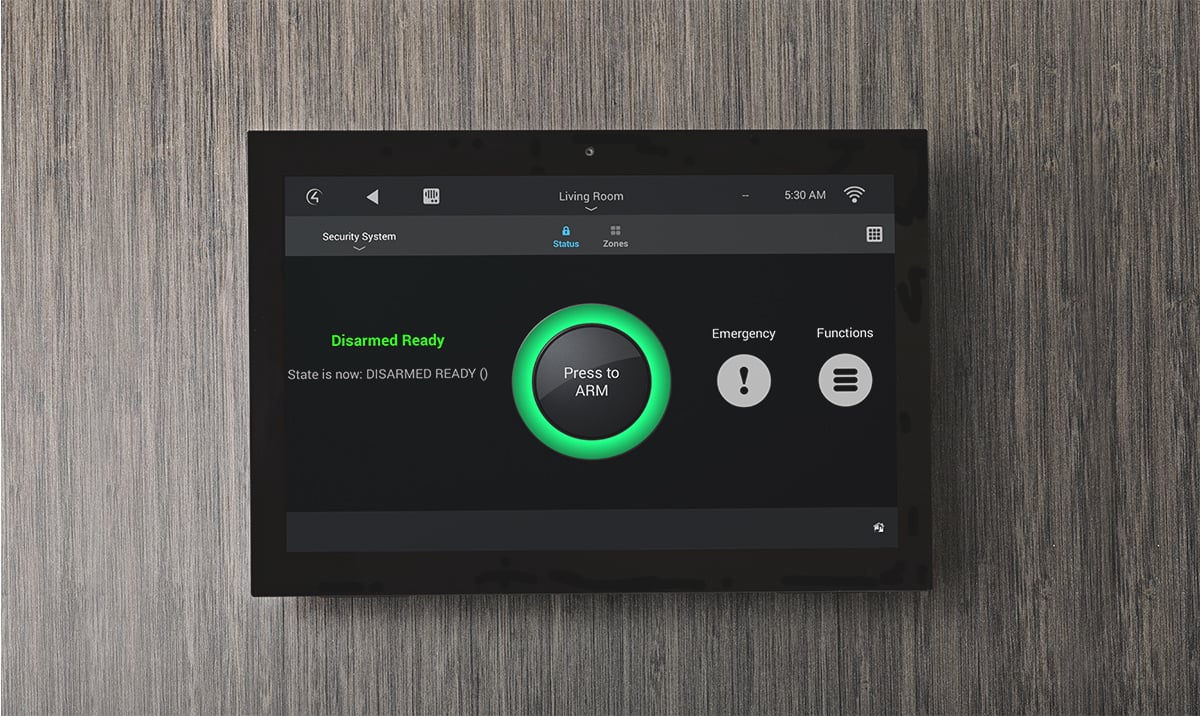 Home Security Installation
With so much world-class technology integrated into your home, you'll naturally want to protect your investment, not to mention your loved ones.
It's for this reason that you'll likely want to add to your smart home installation with smart security, including CCTV cameras that you can access remotely from any device, alarm systems, and potentially access control solutions.
How Much Does All of This Cost?
For a comprehensive smart home installation incorporating everything we've listed above, you should expect to budget from £10,000+ up to at £100K.
For example, we offer a home cinema room package for £12.5K which includes all of the following:
JVC projector
Projector ceiling mount
1 Sonance in-wall speaker system and freestanding subwoofer
Motorised 2.5m Screen
Control4 automation system with iPhone/iPad control
Lighting control
Installation and programming.
Meanwhile, our high-end Crestron home automation system starts at £90K and includes:
Video & Audio distribution – 16 zones
1 x 5.1 surround sound zone
Satellite and aerial distribution
Networking and Wi-Fi
16 Camera HD CCTV system
Wired Security Alarm
Crestron automation system with iPhone/iPad control
Heating control
Lighting Control – 40 circuits
To see more of our example home automation prices, see our website. For an accurate quote on your next smart home installation, contact us online today. Alternatively, for inspiration, ideas, and advice, call us now on +44(0)20 7096 0078.