Home automation systems: A guide to the smart home market in 2018
11 Oct 2018
Home Automation
There's no two ways about it: 2018 has been a banner year for the smart home market.
Yes, it was 2017 that popular smart speakers like the best-selling Amazon Echo began to enjoy mainstream appeal, introducing a whole new audience to the possibilities of smart technology.
Yes, it was 2016 that terms like "Internet of Things" and "The connected home" were up there as the year's biggest buzzwords.
Yes, it was the years before that the likes of Control4, Lutron and Crestron began to establish themselves as the major players in a burgeoning home automation industry.
But here's the thing:
It wasn't until 2018 that all these things came together, like interconnected pieces of a larger, smarter puzzle.
It was in this year that the global smart home market was valued at US $48,730m, almost half of that coming from the United States alone.
It was in this year that ownership of home automation systems and similar products was more than double what it was in 2016.
And it was in this year that more homeowners than ever before were beginning to open up to the possibility of investing in smart technology in the future.
In other words, it's been a heck of a year.
Now, as we reach the final few months of 2018, the team here at Pro Install AV thought now would be the perfect time to reflect on the current state of the smart home market.
Today, we'll look at where the industry has been and where it's going.
We'll look at the biggest innovations, inspirations revelations that have shaped home automation in 2018.
And we'll discuss how Control4, Lutron, and Crestron have made this their most successful year yet.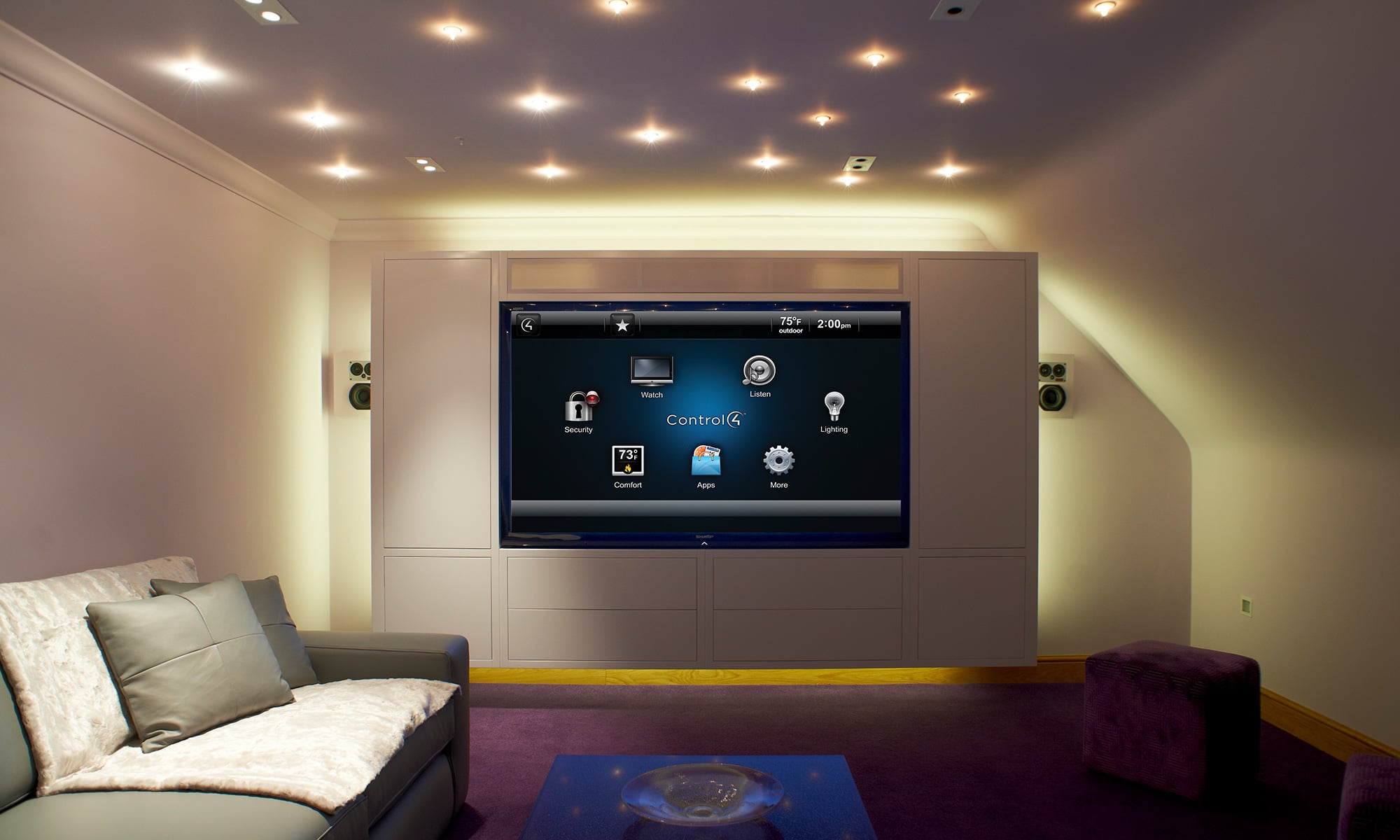 Control4 Home Automation
Founded in 2003, Control4 has spent the past 15 years establishing themselves as the go-to brand for affordable home automation systems, security solutions, intelligent lighting and smart devices for commercial environments.
2018 has been a landmark year for the Utah-based company.
Rather than releasing a wealth of new products, they have instead focused on expanding their partnerships with other key smart home players in an effort to build on their current product offering and provide even greater value to smart home users.
Control4 product roadmap for 2018
Though this may not have been Control4's most prolific year in terms of bringing brand new products to market, it has nonetheless been an important one for a brand who take innovation and interconnectivity seriously.
Only three days into the new year, the company announced that they had bought out Ihiji, the Austin, Texas-based outfit specialising in remote management and monitoring of smart devices.
The company revealed that they would be combining Ijihi's Invision system with their own BakPak remote management system. The result is a more powerful and robust system that allows Control4 dealers such as Pro Install AV to provide better support and maintenance services to their customers.
What does this mean for you as a homeowner?
Simple:
It means that when you invest in a Control4 home automation system, you're getting a product that is backed by next-generation monitoring solutions designed to keep it performing at its best for a long time to come.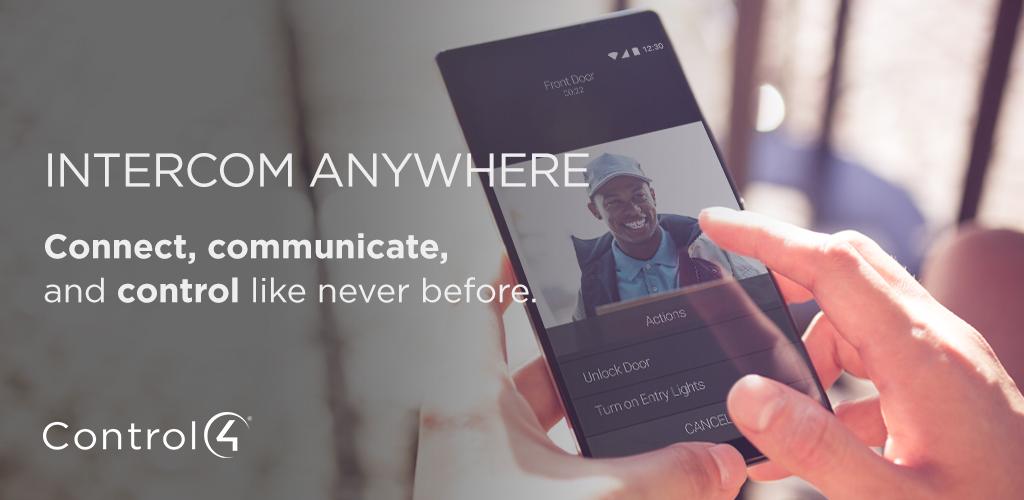 New Control4 products 2018
While partnership working and building on existing technologies may have been the company's core strategy for 2018, that didn't mean that the Control4 brain trust were completely bereft of new ideas.
In February, the brand brought out their CA-1 automation controller, designed to help homebuilders, MDU developers, and hoteliers manage a plethora of smart experiences such as lighting, heating control, access control and security.
Later, in August, they received widespread acclaim for their newly launched Intercom Anywhere system.
The new system does exactly what it says on the proverbial tin:
Allows you to talk to someone at your front door from anywhere in the world on any Internet-connected device.
The Intercom Anywhere system can also be used to launch a scene on your home automation system.
This can be used to create a simulated occupancy environment when you're away from home, or simply to unlock doors and gates if you have a welcomed guest.
More music, more movies, more choice
If there's one area of their product catalogue that Control4 has been focussing on the most this year, it's been home entertainment.
Earlier in the year, the brand brought out the latest addition to their Triad range of beautifully designed, high-quality home theatre speakers.
The Silver/8 LCR had long been one of the Triad brand's best-selling options for free-standing or in-wall speakers.
Now, the company have also made it available as an in-ceiling option, giving homeowners even more possibilities when it comes to how they integrate next-generation technology into the aesthetic design of their living spaces.
In recent weeks, they also upgraded their EA-1 entertainment and automation controller, a single device which manages not only the TV and its connected devices, but TVs and connected devices in other rooms, too.
Along with these big hardware announcements, the biggest news coming from Control4 on the media and entertainment front is the addition of new features and options that make streaming your favourite music even easier.
With the move to a new OS 2.10.4 operating system, the company have announced that your Control4 home automation system now allows you to automatically add a new native streaming service at the touch of a button.
The best part?
This means you no longer have to schedule an appointment to do so.
Speaking of native streaming services, Amazon Music and Deezer HiFi have also been added as options.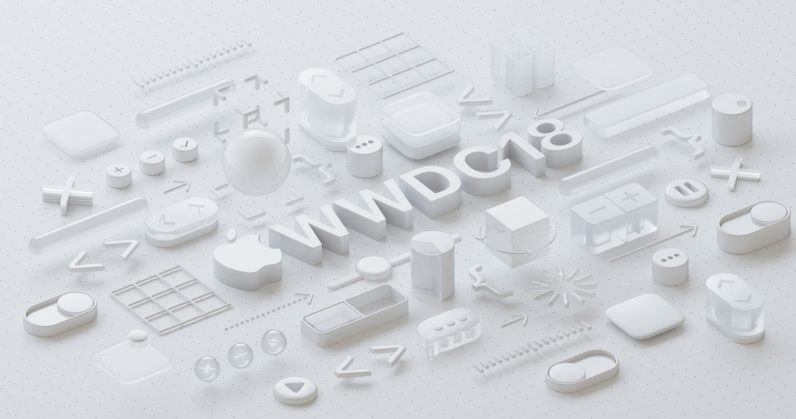 What's new with Control4?
The biggest news coming out of the company's press centre arrived this summer when they revealed that they'll be one of the first companies in the smart home market to have their products integrated with Apple TV.
At WWDC 2018, the annual Apple developer conference, Apple announced that it was working on integration capabilities for third-party home automation systems like Control4, which would include -among other things- Siri-powered voice control over those systems.
Here's the kicker:
Such plans are still in the works, so if you were looking forward to bringing your Apple Tv and your Control4 system together, you'll have to wait until 2019.
Still, it's exciting news nonetheless and makes us eager to see how an Apple/Control4 collaboration is going to look.
Introducing When >> Then
In September 2011, IFTTT (If This, Then That) was introduced to the world.
This free and simple-to-use service was designed to make it easy for people to better personalise their experiences with the tools and services they use.
IFTTT works by creating recipes that connect different services together to create a range of outcomes. For example, a person could create an IFTT recipe that automatically adds songs they like on YouTube to a Spotify playlist, or to allow them to control their TV using Amazon Alexa.
The service has proven to be a runaway success, so it's no wonder that Control4 have taken inspiration from it in coming up with their new When >> Then service.
Functioning in a similar way to IFTTT, When >> Then allows you to better personalise the way you use your home automation system and create action > reaction scenes that help you make the most of your environment.
For example, you could create a recipe that automatically loads up your favourite radio station or playlist when your security system detects that you're arriving home.
Or how about this:
Automatically lowering the lights and closing the blinds when you fire up your home entertainment system to watch a movie.
The possibilities are as endless as they are exciting.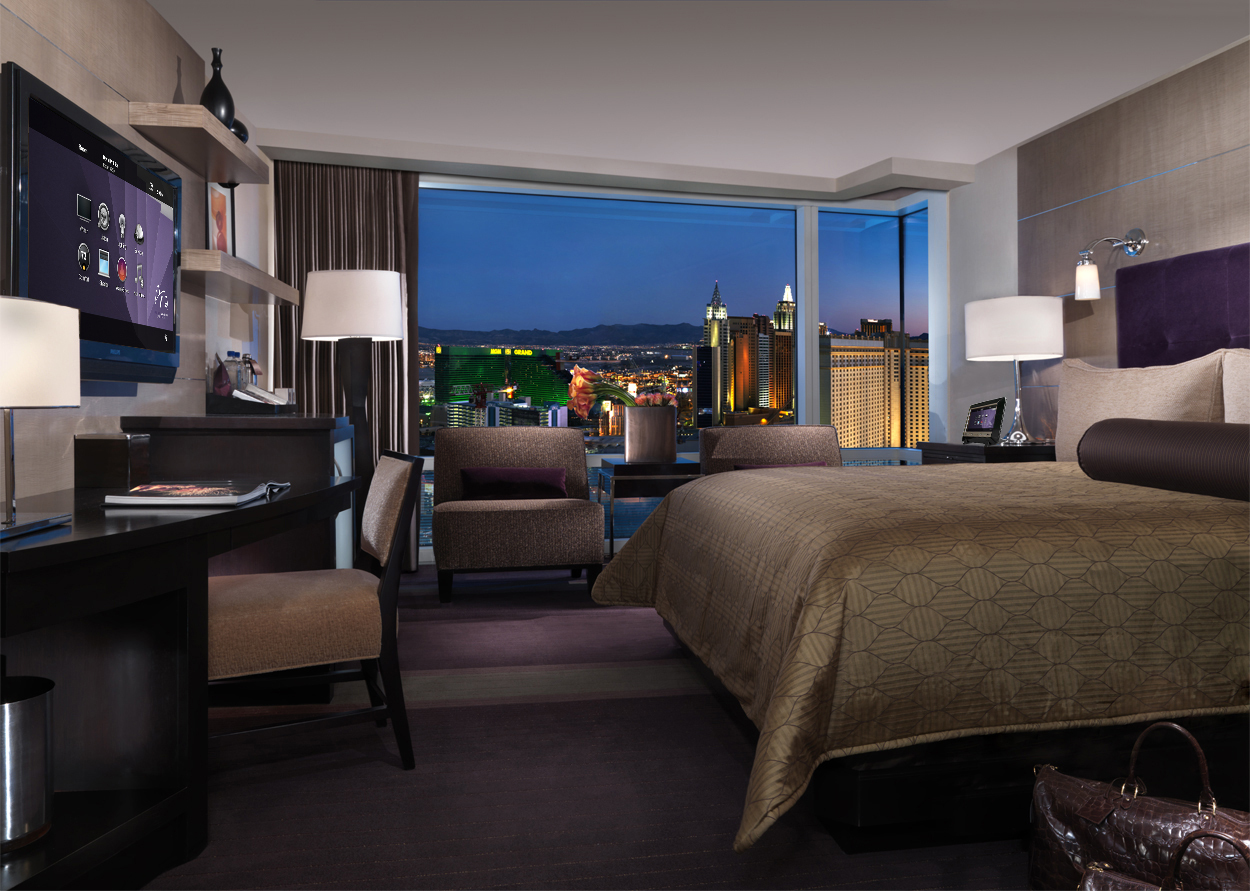 Control4 for Hotels and Commercial
Since making its debut at HITEC 2016 two years, ago Control4 Hospitality Solution has gone on to become the go-to system for forward-thinking hotel businesses.
Why?
The answers are two-fold:
1: It helps them to improve operational efficiency and adds a greater sense of ease and flexibility to the way they manage their properties.
2: It allows them to deliver enhanced, personalised guest experiences that add significant value to every stay.
The result?
Guests love their time in those hotels so much that they make repeat bookings, tell their friends and, of course, leave glowing feedback in those all-important online reviews.
So far, so good, but what about 2018?
This year, we've seen a number of upgrades and additions to the products offered by Control4 for hotels and commercial use.
In July, the brand introduced SoundMachine integration, enabling hotels, bars, and restaurants to effortlessly stream music throughout their properties without having to install additional hardware or invest in brand new systems.
More innovations, new products and upgrades are set to be unveiled in the coming months.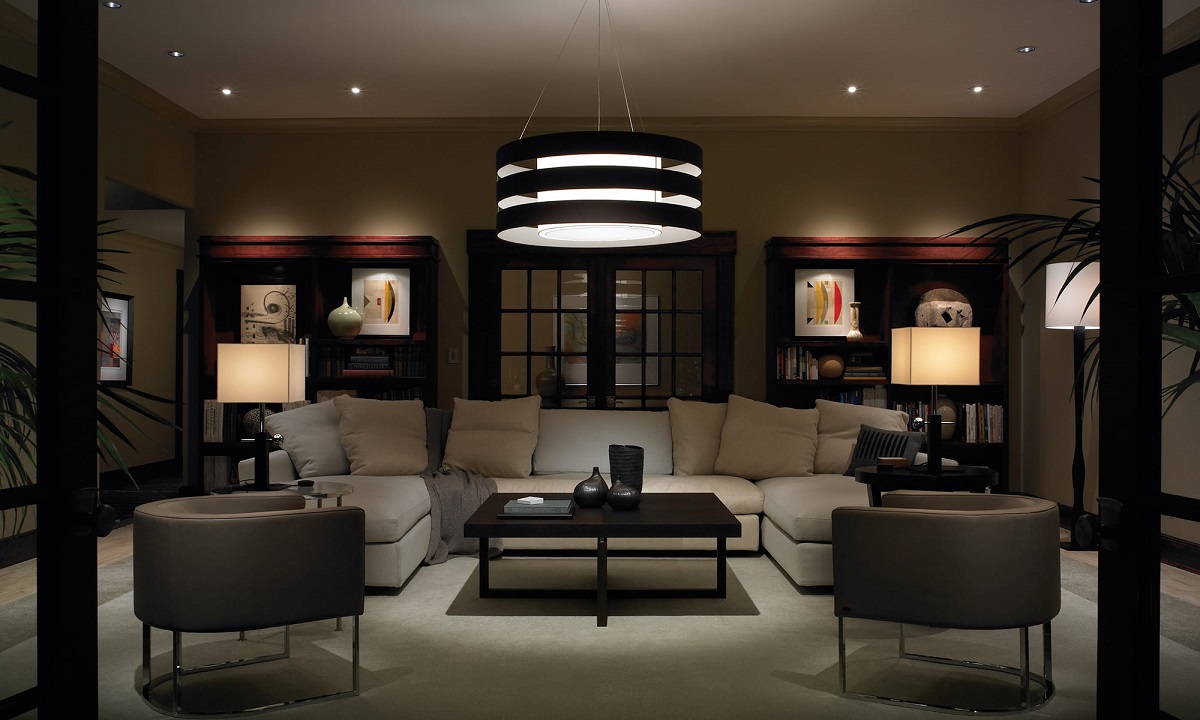 Lutron Home Automation
Where other brands focus on home automation systems that serve a multitude of purposes, Lutron focus on doing just one thing, but doing it really, really well.
That one thing?
Helping property owners to take greater control of their energy usage with stunning intelligent lighting control and smart thermostat solutions.
Since their founding way back in 1961, this prestigious company have been transforming the worlds we create for ourselves with creative solutions that enable us to enjoy maximum style and comfort for minimal energy.
In 2018, the company have stayed as true to this mission as ever.
Lutron product Roadmap for 2018
Lutron's new year started with a focus on commercial products – smart lighting systems and energy control solutions for businesses.
In February, they announced a partnership with workplace app Comfy to help create an improved building and space management system that would ultimately give employees better control over their working environment.
Also that month, the brand revealed that they had teamed up with sound masking technology specialists Cambridge Sound Management.
Wondering what this means for today's business owners?
Here's your answer:
Keeping conversations in the confrence room
Simply put, the Cambridge/Lutron partnership enables sound masking systems to be automatically automated when motion sensors detect a certain level of room occupancy.
The result?
Better privacy and security in the workplace.
With those exciting announcements out of the way, the company used the spring months to get back to what they do best:
Coming up with great products for the smart home market.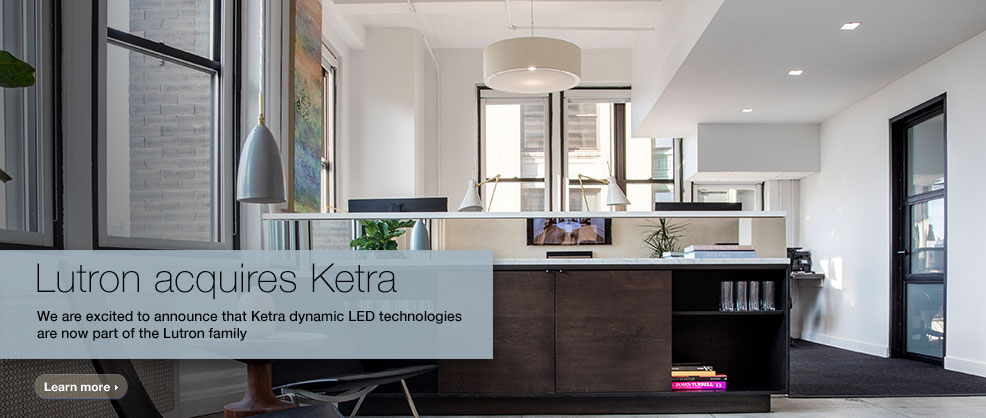 Lutron buys out Ketra
In April, the company announced that they had taken over their Austin, Texas-based competitors, Ketra.
Like Lutron, Ketra also make intelligent lighting control solution. According to a press release issued at the time, the take over would allow Lutron to expand its product offering to customers in the USA and add a greater level of versatility to their bespoke smart lighting systems.
Lutron first lighting company to offer native control through Google Assistant
There's been no escaping the smart speaker boom over the past twelve months.
Though the Amazon Echo may still lead the charge, Google has been quickly and quietly catching up with its own offering: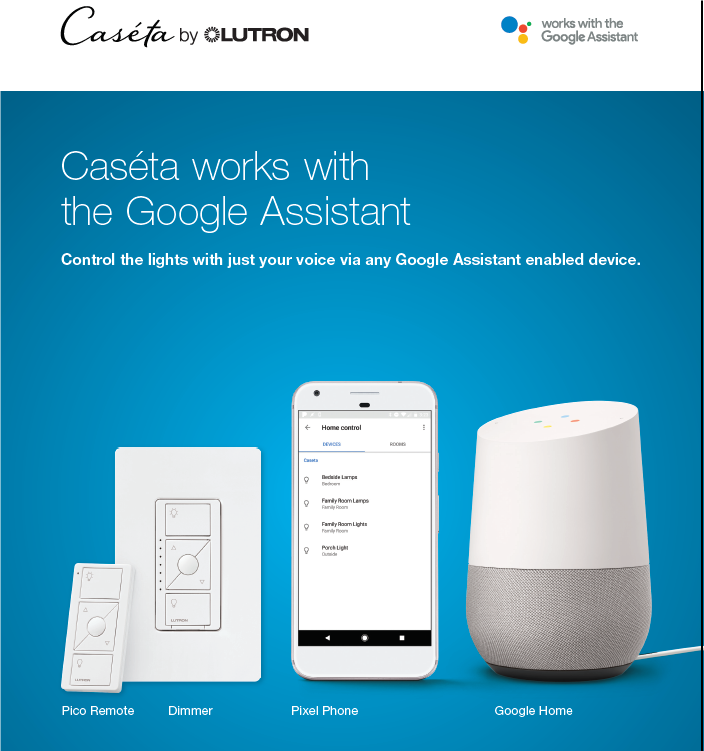 Google Assistant.
Thanks to their flagship product, the company have seen their share of the smart speaker market grow to 28% while Amazon's have dropped from basically *being* the smart speaker market to being just 76% of it.
So it's no surprise that Lutron chose to partner with Google for their new voice-powered shade control.
In early September, the company announced that homeowners could now use Google Assistant to control Lutron Serena, Triathlon, Sivoia QS, and Palladiom shading systems.
This means that those homeowners could tell their Assitant to lower all the shades at the end of the day, bring them all up first thing in a morning or, yes, control individual shades one by one.
Major overhaul of myLutron web-based tools announced to provide better service for end-customers.
Also in September, the Pennsylvanian corporation unveiled a big update to myLutron, the suite of cloud-based tools used by  Lutron dealers like Pro Install AV.
The overhaul streamlined the company's existing sales, business management, and support tools into one platform and provided additional features to make supporting end-customers even easier.
Yes, the upgrade was primarily tailed to those in the business of installing and maintaining Lutron systems, but here's the thing:
As a result of making it easier for Lutron installers to do what they do best, homeowners and businesses can now enjoy more efficient service, effective support, and an all-round better experience with suppliers of home automation systems like Lutron Homeworks.
What's new with Lutron
Want the big news coming out Lutron this year?
Here it is:
The company have just launched their What's New guide for winter 2018, introducing a whole host of new systems, services and upgrades set to come this way in the coming months.
On the commercial side, Lutron dealers are gearing up for the arrival of Quantum 3.3, a next-generation system that offers simple integration and management of multiple lighting and energy control tools.
The end result is that property owners can create highly personalised scenes designed to provide optimum comfort and style in any environment.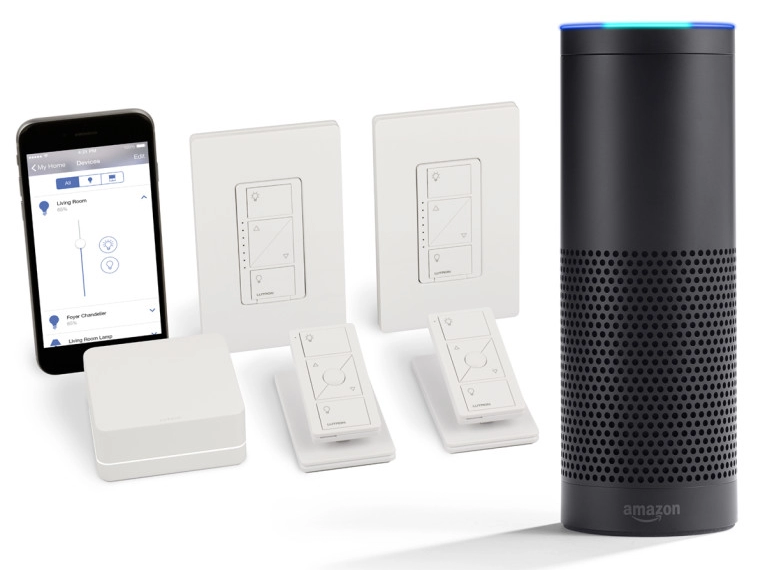 From stylish controls to brand new systems
In terms of residential products, there's a whole lot to enjoy.
For fans of sleek, ultra-modern design, the new polished graphite controls for the Palladiom is something to behold.
Available in plastic, glass or metal finishes, the new controls combine a certain contemporary elegance with a highly intuitive interface which makes managing your Palladiom system a joy.
Elsewhere, the new RA2 Select is designed to fill a gap in the midmarket for whole home lighting and shade control that is both easy to use and budget-friendly.
Integration with Amazon Alexa and Apple HomeKit are also among the new announcements that Lutron loyalists have been most excited about in recent months.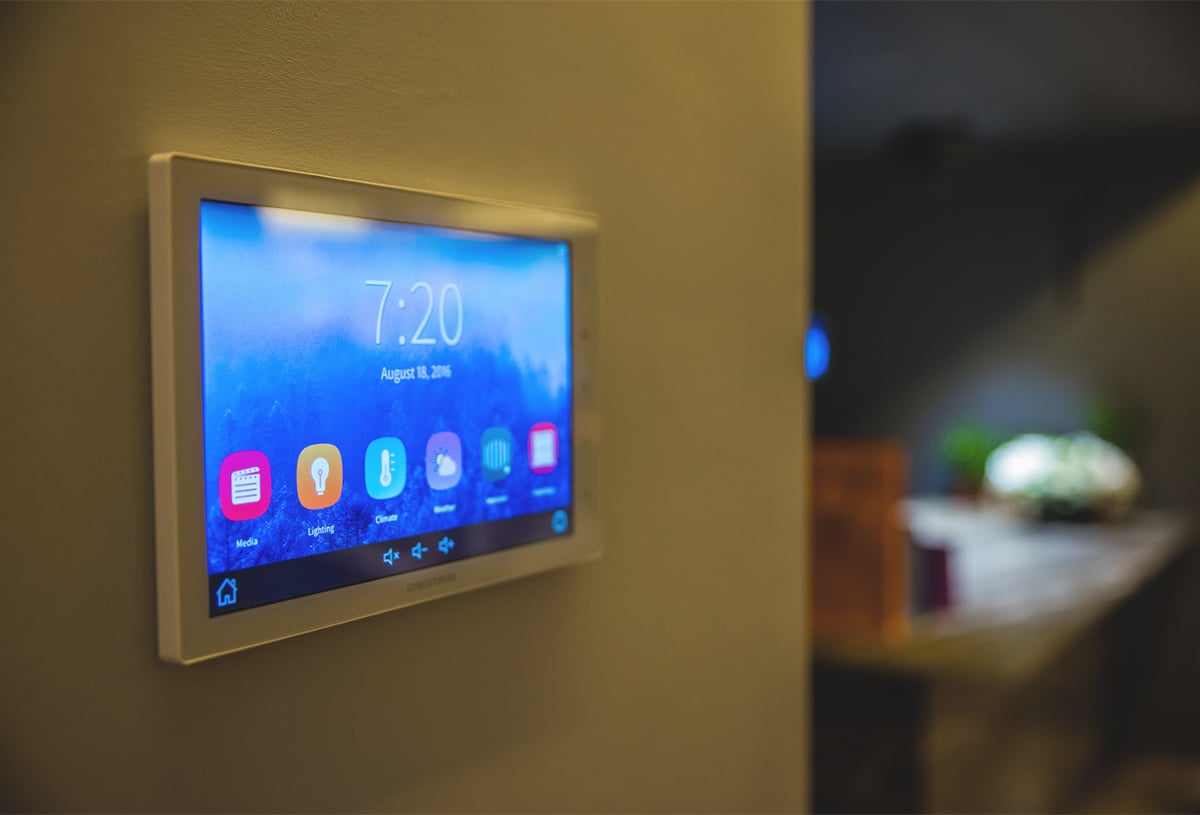 Crestron Home Automation
Finally, we come to Crestron.
Since 1971, the New Jersey-based company have maintained a solid presence at the forefront of the smart home industry.
The key to their success?
Versatile home automation systems with unique, original features that allow homeowners to truly redefine their space.
This year, the brand has continued to do just that, challenging the way we think about modern living with some truly innovative new products.
Crestron Announce Product Roadmap for 2018
In November 2017, Crestron held their annual Crestron Technology Partners (CTP) Summits in three different states across the United States.
The Summits gave them the opportunity to make some major announcements about the future of their company and their products, revealing several new releases for the first half of 2018.
Horizontal Sheers
One of the most talked about products coming out of CTP Summits were the Horizontal Sheers, the latest addition to Crestron's range of motorized shades.
The two-position shades can be used to darken a room or diffuse light in spaces that don't have enough room for individual rollers. They can also talk to your Crestron control system to provide real-time feedback on the position of your shades.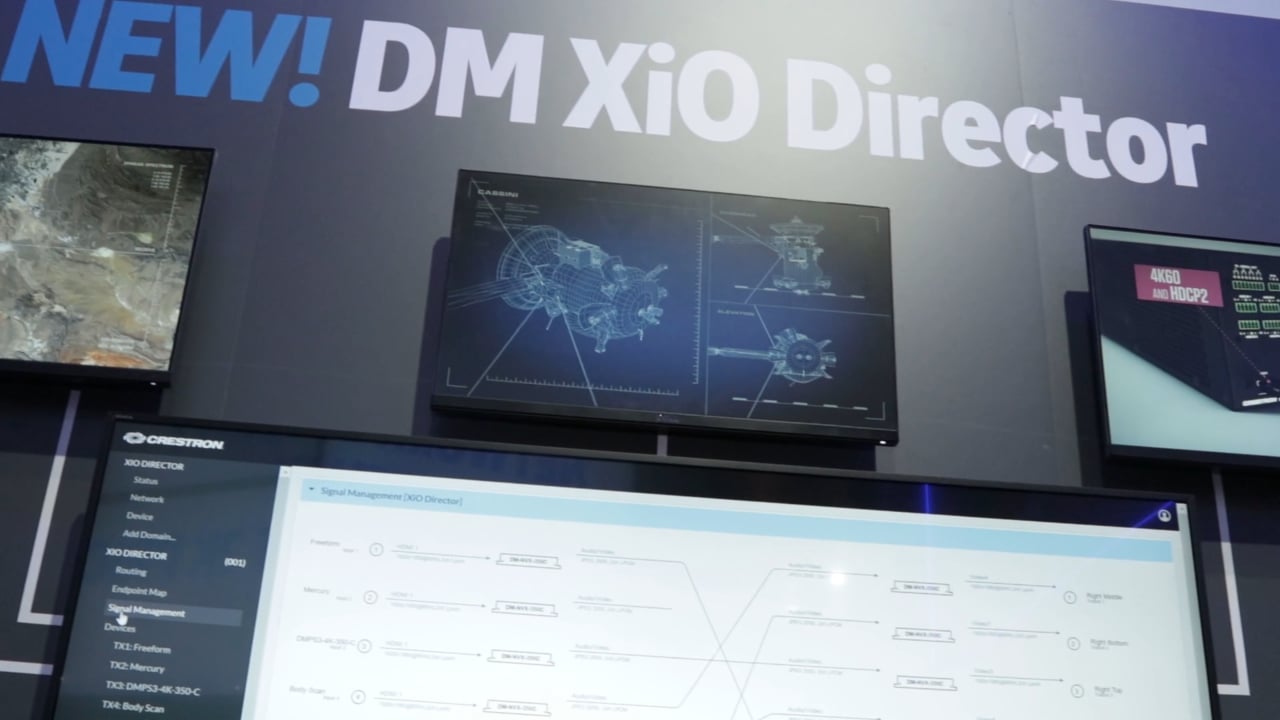 DM XiO Director
Designed to enhance the company's signature DM-NVX A/V-over-IP solution, the DM XiO Director comes with 80, 160, or an unlimited number of points, and is designed to provide real-time management and maintenance for several NVX systems through one sleek, highly-intuitive interface.
DM 4KZ
It's been a long time coming, but Crestron has finally announced that their best-selling DigitalMedia (DM) system is now compatible with 4K Ultra HD content.
Owners of DigitalMedia simply needed to talk to their Crestron dealer about updating their equipment to enjoy the next generation of viewing experiences.
So far, scores of them have been doing just that. Making Crestron DM 4KZ upgrades has kept Pro Install AV plenty busy over the summer months.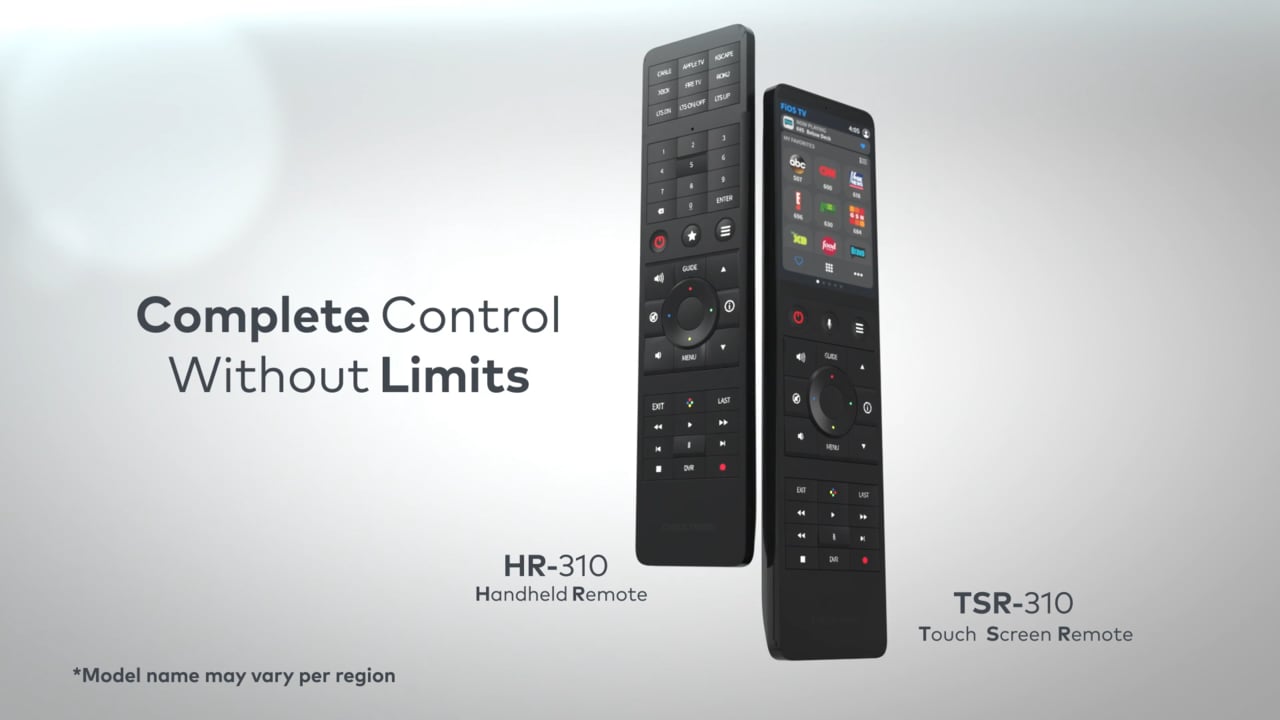 310 Series Handheld Remotes
Another big talking point of the CTR Summits were Crestron's two new remote controls systems.
The HR 310 is a smooth, button-only device that was released at the tail end of 2017.
Want to know something really exciting?
Get this:
It comes with a special tool that you'll need to unlock the top of the device so that the customizable buttons stay perfectly in place even if you drop the whole remote.
Meanwhile, the remote offers the opportunity to manage a multitude of controls with minimal buttons thanks to an innovative colour code and wheel system.
As an alternative to the HR 310, the TSR-310 comes with a three-inch touchscreen, microphone for voice-activated control and a sleek-looking docking station.
Pyng video
The Pyng home automation system has long been Crestron's flagship product, but it was only this year that the company upgraded it to provide full support for video sources.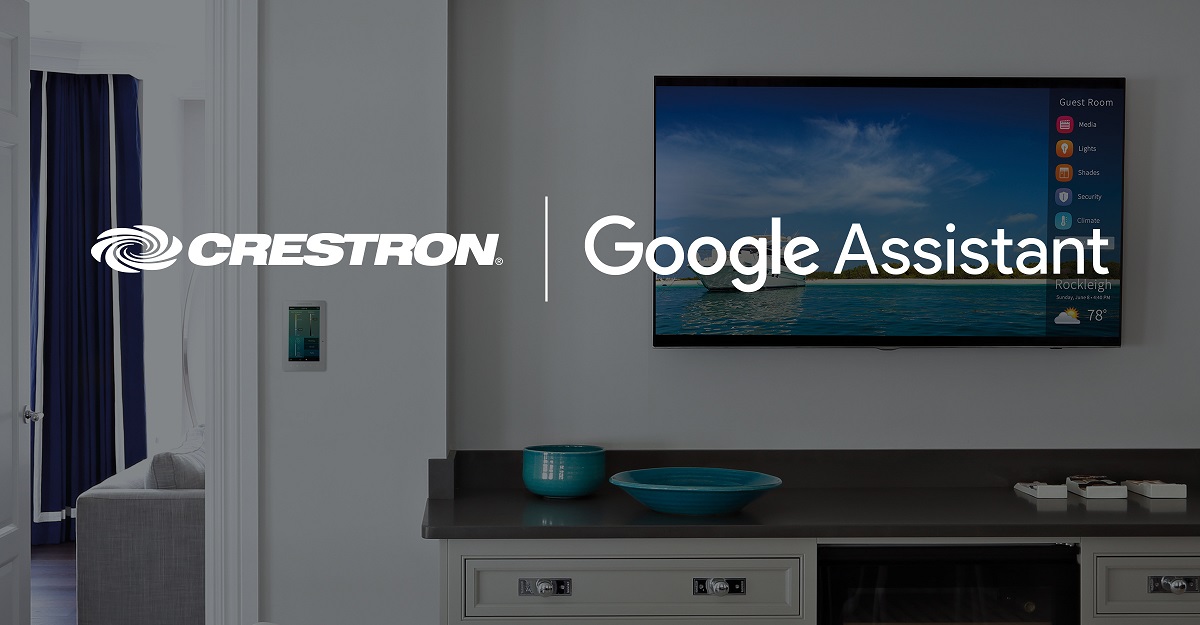 Crestron Partners with Google Assistant to Deliver Intuitive Voice Control of Custom Home Automation
A few months after the November Summits, Crestron made what was set to become one of the smart home industry's biggest announcements of the year.
That announcement?
That their home automation systems were now fully compatible with Google Assitant.
Much like Lutron's aforementioned partnership with the Google smart speaker, Crestron's partnership spoke to the increasing popularity of Assistant, but it also did so much more.
It served as a reflection of the shift in the smart technology zeitgeist, a move away from control panels and remote controls and towards a voice-first approach to new technology.
Ushering in a new era for smart home automation
Sure, we may be a long way from that, but the likes of Lutron and Crestron have been taking big steps in that arena.
For now, Google Assistant can only be used to manage Crestron lighting controls.
Still, here's the exciting part:
The two companies are already working together to allow users to control their entire Crestron system using Google Assistant.
What's new with Crestron?
The biggest non-product coming out of the CTP summits is that the company would actually be severing ties with no less than 20% of its authorised Crestron dealers.
Though flagging sales were to blame for a small number of Crestron Technology Professionals having their accredited dealer status revoked, the brand insisted that bigger problems were to blame for the majority of the cull.
Those problems?
Poorly trained professionals, customer complaints and negative feedback from end-users.
Raising the standards for Crestron Installers
While this is bad news for scores of Crestron dealers out there, for homeowners and commercial clients, it's actually very, very good news.
Why?
Because look:
It means that when you do work with an approved Crestron installer, you're working with one who has proven that their teams are fully trained, fully qualified, and fully equipped to deliver the kind of exceptional quality standards that Crestron have built their reputation on.
At Pro Install AV, we're proud to have remained one of London's leading Crestron, Lutron and Control4 dealers throughout 2018.
Moving forward, we look forward to introducing more and more homeowners to the world of smart home automation in 2019 and beyond.
To discuss how home automation can help you take greater control of your world, contact us online today. Alternatively, to book a tour of one of our smart home showrooms, call us today on +44(0)20 7096 0078.