Home Automation Updates: The Latest and Greatest Innovations from Crestron, Lutron, and Control4
11 Apr 2019
Home Automation
When they say that the home automation industry is growing, they're really not kidding. Last year, the industry was worth $20 billion USD in the United States alone, enjoying an annual growth rate of no less than 22%.
If Forbes Magazine figures are to be believed, that means that the average home spends around $490 USD on home automation installations and associated smart home technology.
From minimalist smart technology to the next-generation in home AV distribution, these are the hottest new products and systems set to transform both your home and your lifestyle.
Sure, much of that revenue can be credited to the recent smart speaker boom. In the US, the number of households with at least one smart speaker grew by 78%, with around 120 million sold in total.
Yet it isn't just the Amazon Echos and Google Homes of this world that have made the smart home industry such a runaway success story.
Much of that growth can be attributed to forward-thinking homeowners investing their money on updates to their home automation installations, future-proofing their properties thanks to the newest, next-generation upgrades from leading manufacturers like Creston, Lutron, and Control4.
Which, of course, brings us today, as leading London home automation installers Pro Install AV look not only at the latest innovations and product announcements from these three major brands but at how updating your existing systems can add significant value to both your property and your lifestyle.
Why bother with home automation updates?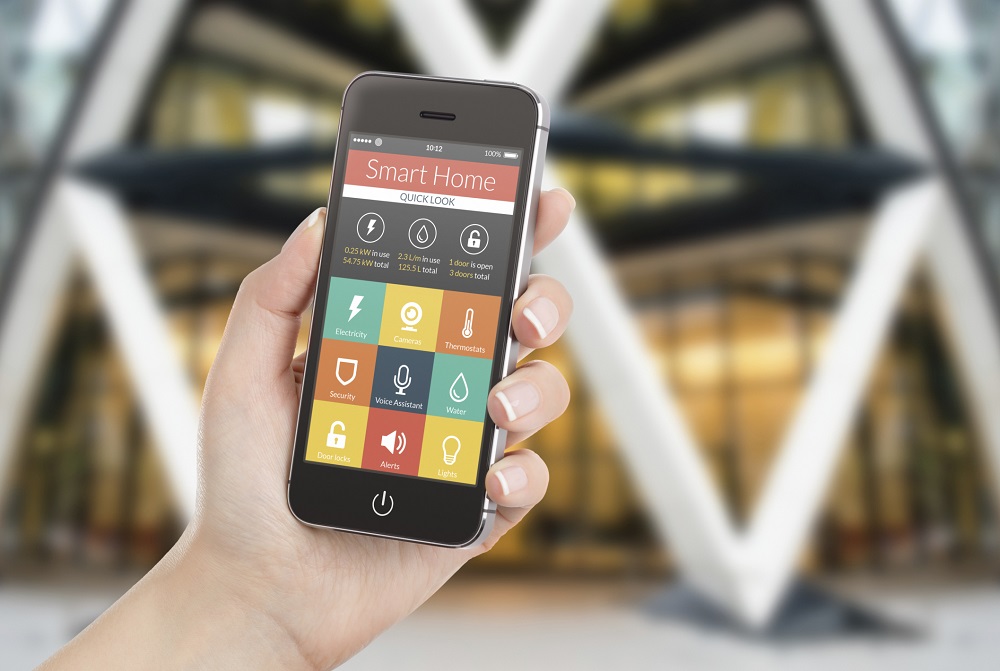 Future proofing your home now can save you a small fortune on ensuring your home is ready for the smart technology of tomorrow.
Make no mistake about it, the evolution of smart home technology shows no signs of slowing down.
So, while your existing Crestron, Lutron, or Control4 installation may seem all-singing, all-dancing now, the chances are that something new will take its place sooner rather than later, making updates essential.
No, this isn't simply about keeping up with the Joneses.
It's simply about the fact that, at some point, smart home technology will have evolved so much that your existing devices and infrastructure may simply be incompatible with new products.
As a result, you may well find that should your current smart TV finally reach its end-of-life, you may need to overhaul your entire system just to integrate a new one.

But it doesn't have to be this way.
Instead, by making a few simple, cost-effective updates now, you'll be more than ready for whatever the future holds.
With all that being said, here's a look at some of the latest and greatest innovations heading this way from leading home automation manufacturers Crestron, Lutron, and Control4.
1.  Crestron Innovations for 2019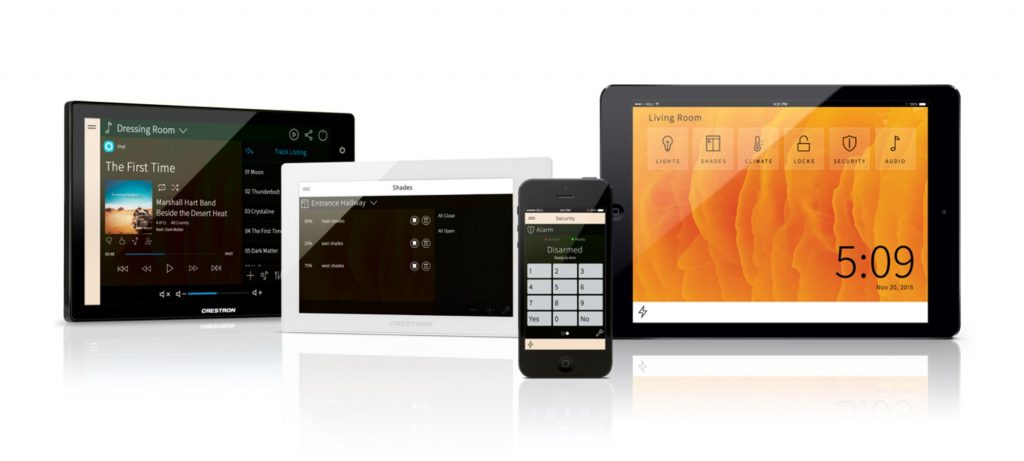 Crestron have been making big inroads in the commercial world as of late, but expect to see them bring their game-changing technology to the domestic market very soon.
While Lutron may be world-leaders in domestic commercial lighting control, Crestron has been giving them a run for their money as of late with their brand new photosensor product.
Introducing the award-winning Crestron SolarSync daylight sensor with correlated colour temperature (CCT) and a luminous intensity meter
Picking up no less than two LFI Innovation Awards at last year's prestigious LightFair International trade show and conference, the new Crestron SolarSync (price TBD) can analyse the color temperature of any source of ambient lighting and change the indoor lights to match the detected color and intensity.
The result is that property owners can create a range of beautiful artistic lighting scenes in any indoor environment.
While the brand may be marketing SolarSync as a predominantly commercial lighting product, for now, don't be too surprised to see them adopt the same technology for domestic settings very soon.
Crestron unveils new next-generation DM NVX™ network AV solution
At February's Integrated Systems Europe (ISE) 2019 trade show, Crestron launched their new DM NVX (from £1118) with the much-talked-about Pixel Perfect Processing technology.
By integrating this powerful network AV solution into your existing multi-room AV installation, you can improve picture quality and streaming capabilities like never before thanks to perfect 4K60, 4:4:4, and HDR video distribution, while the single encoder/decoder for audio, control, and USB 2.0 increases flexibility while decreasing costs.

2.  Latest Control4 Innovations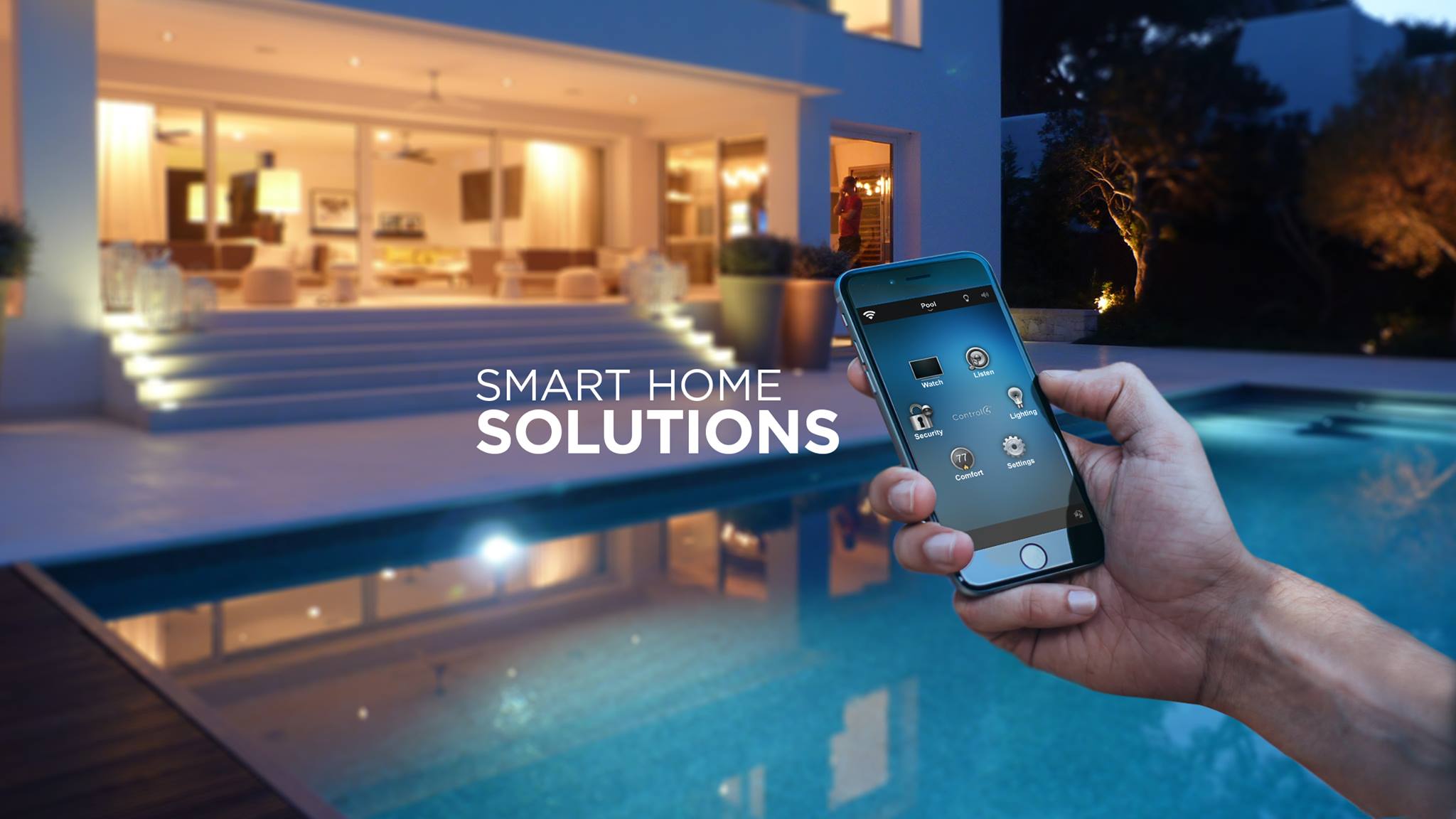 With Control4, it's all about keeping things simple as the company looks to help homeowners make the most of their properties with minimal space and minimal effort.
At the NAHB International Builders' Show in February, Control4 proved that it's possible to enjoy a home automation installation without taking up a tonne of space.
Control4 reveals tiny smart home system
Designed with a minimalist aesthetic in mind, the company unveiled their Tiny Smart Home, a 250-foot small smart home that demonstrates how easy it is for homeowners to enjoy the best that smart technology has to offer while still having plenty of space in mind.
While it's more of a concept than an actual product, the Tiny Smart Home is good news for those put off from investing in smart technology due to the excessive size of some hardware products.

Introducing the new EA-1 Entertainment and Home Automation Controller
Back at CEDIA 2018, Control4 revealed their new EA-1 controller and SR-260 remote bundle (from £575), a simple, one-stop solution for managing all of your living room devices in one location.
The EA-1 can even help you expand your multi-room AV installation while still keeping complete control on a single device.
How can Pro Install AV help with your Crestron, Lutron, and Control4 upgrades?
Whether you need advice on making essential updates to your home automation installation or you're planning to upgrade your home with smart technology for the first time, Pro Install AV's home automation specialists are here to help.
London's leading Crestron, Control4 and Lutron dealers, we can help with the design, integration and ongoing maintenance of your entire smart home infrastructure, from world-class entertainment solutions, multi-room AV, smart security and more.

To find out more about how we can help you, contact us online today or call now on +44(0)20 7096 0078.