Home Entertainment Predictions: What Will 2019 Bring for the World of AV Installation
24 Dec 2018
Audio Visual
Make no mistake about it, 2018 was certainly a banner year for the world of home entertainment, but what does the future hold for the way we consume our favourite games, music, movies and more? AV installation specialists Pro Install AV gaze into our 4K UHD crystal ball and offer our expert picks on the biggest smart home entertainment trends coming this way in 2019.
With major smart home innovators like Crestron and Control4 partnering up with the likes of Google Assistant and Amazon Alexa, home cinema installations turning into the year's must-have luxury, and 4K technology being the talk of every industry convention from London to Japan, it's been an exciting year for home entertainment aficionados.
Throughout 2018, it seemed as though every month brought with it a brand new product, partnership, or promise of some game-changing technology that would bring home viewing into a whole new era.
But hey, as fun as it might be to sit back and reflect on all the great home entertainment trends of 2018, it would take us so long to do that, by the time we've finished, a new year will already be upon us.
And oh, what a new year it's likely to be.
Top Six Home Entertainment Technology Predictions for 2019
Speaking to our partners at Crestron, Control4 and many others, our AV installation experts have enjoyed an exclusive behind-the-scenes look at what the big smart home brands are working on for the year ahead.
Combining that with our own insights into the kind of systems and products are customers are requesting from us, we've put together our own expert home entertainment predictions, offering our take on what's in store for the world of AV installation in 2019.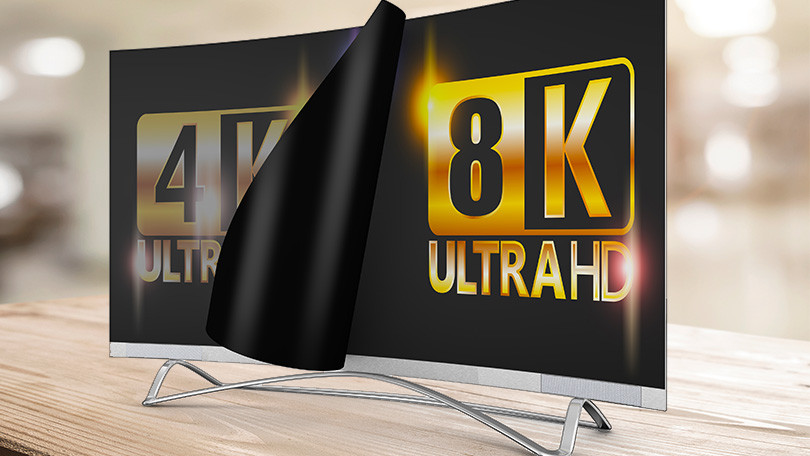 1: 8K TV Steals 4K's Thunder
No, we're not joking:
This really is a thing already.
Sure, it seems like only yesterday that we were getting all excited about the possibilities of living in a 4K world, but if the talk at some of this year's biggest home entertainment industry events is anything to go by, 8K is the TV technology we'll all be talking about by the end of this decade.
What is 8K TV?
Though 8K sounds like it would simply offer twice the resolution of 4K, the way that such things are calculated means it actually offers four times the amount of pixels (33 million of them) then 4K.
But hey, if you've only just got around to buying a 4K UHD TV, there's no need to go throwing it away just yet; 8K is still some way off mass production.
Samsung has already launched its own 85-inch Q900 8K TV which can be yours if you happen to have a cool $15,000 USD lying around.
Meanwhile, South Korean electronics giant LG is gearing up to roll its own 88-inch 8K OLED TV off the assembly line by mid-2019.
Besides, 4K still has a lot to offer…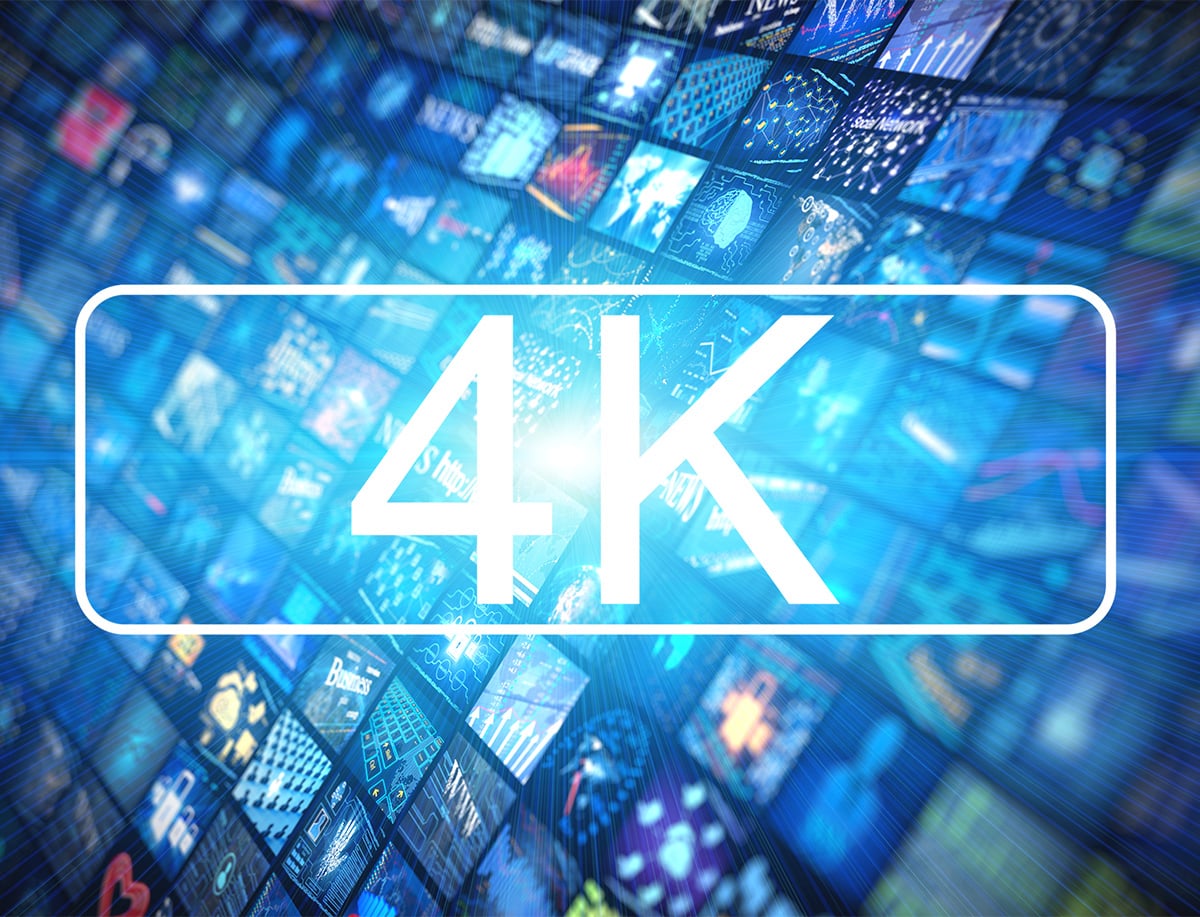 2: More of Your Favourite Content Available in 4K
8K may be the hot new topic of 2018, but those of you who upgraded your home cinema installations to 4K UHD this year will have plenty to enjoy.
Hollywood studios and other content providers will be releasing more of your favourite movies and shows on Ultra HD Blu-ray, and if the talk among our AV installation specialists is anything to go by, we can expect them to become very popular.
Why?
Quite simply because they offer better picture and sound quality than even the best streaming 4K content.
Whilst all that's going on, expect to see more and more home entertainment systems upgraded using low-cost, 4K-capable streaming adapters such as the £50 4K streaming stick from Californian manufacturers Roku.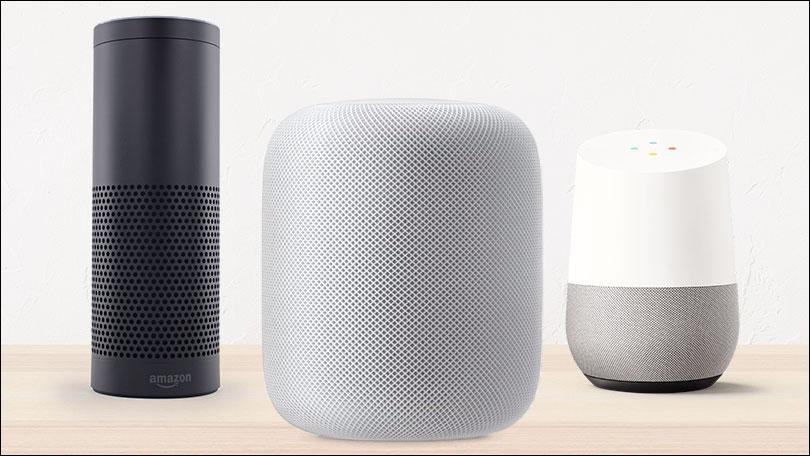 3: Smart Speaker Integration Becomes Common Place
Control4 made major headlines when it announced that it had teamed up with Amazon to integrate its home automation systems with the online retailer's groundbreaking smart assistant, Alexa.
Not long after, Crestron followed suit by announcing its own partnership with Alexa's biggest rival, Google Assistant.
From there, it was only a matter of time before any smart home entertainment brand who wanted to remain relevent heading into the 2020s would find a way to integrate their technology with all of the major smart speaker brands.
So far, so good, but if you ask our specialist AV installers, homeowners are only just wising up to what a monumental difference this kind of voice control technology can make.
Whilst 2018 may have been a landmark year for the smart speaker, that's only just the beginning.
Going forward, expect 2019 to be the year that more homeowners start to fully explore how the likes of Amazon Alexa, Google Assistant and Apple HomePod can transform the way they enjoy their home entertainment.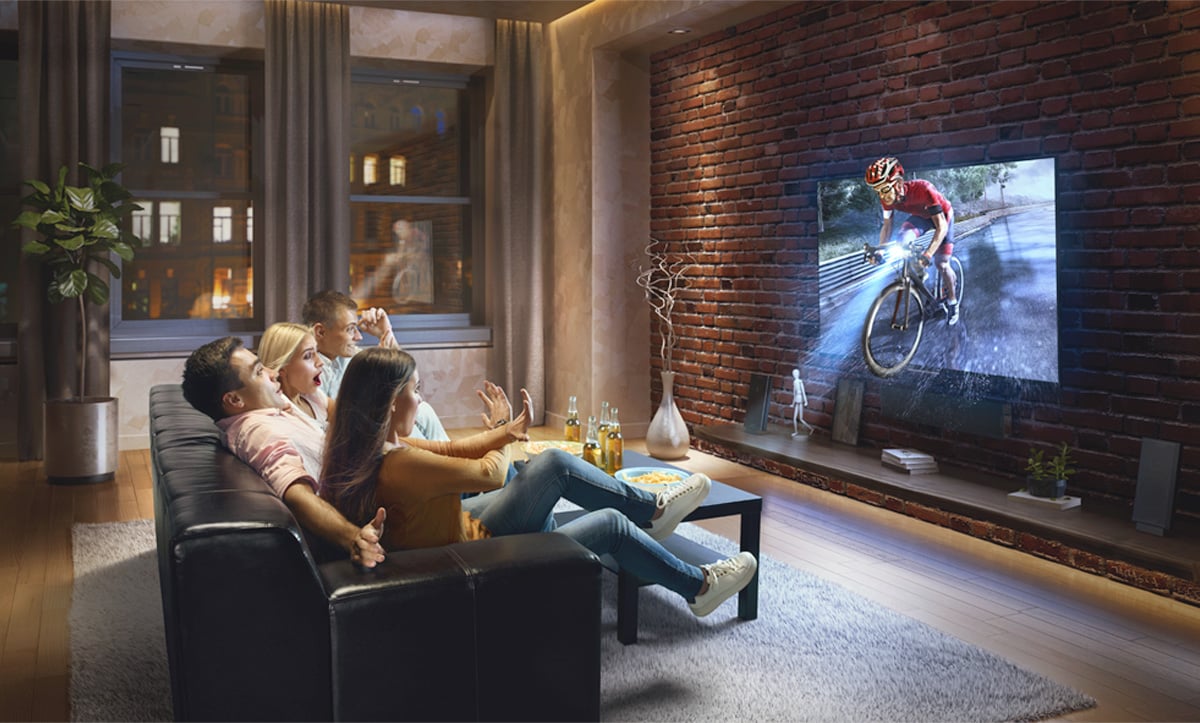 4: Home Entertainment Moves Out of the Living Room
While some may enjoy the luxury of a dedicated room set aside for a top-of-the-line home cinema installation, for many homeowners, it's the living room that serves as the heart of the home entertainment experience.
It's here where they keep that HD movie projector and roll-away cinema screen. It's here where they keep their next-generation media server where they store all their movies, games and music collections, and it's here, of course, where they keep those exquisitely comfortable sofas so that they can really enjoy a home viewing experience in style.
Yet if current trends are anything to go by, we could see home entertainment leaving the living room and making its presence felt right throughout the property.
To some extent, this is already a familiar sight, what with the kids keeping their PS4s up in their bedrooms or mum and dad having a TV at the foot of the bed for those long, Sunday morning lie-ins.
As 2019 goes on, however, we can expect to see this concept taken one step further.
Multi-room audio systems that allow your favourite sounds to follow you as you move through your home, in-wall TVs and entertainment systems built into the kitchen, the home gym, and even the bathroom are all likely to become a much more familiar sight.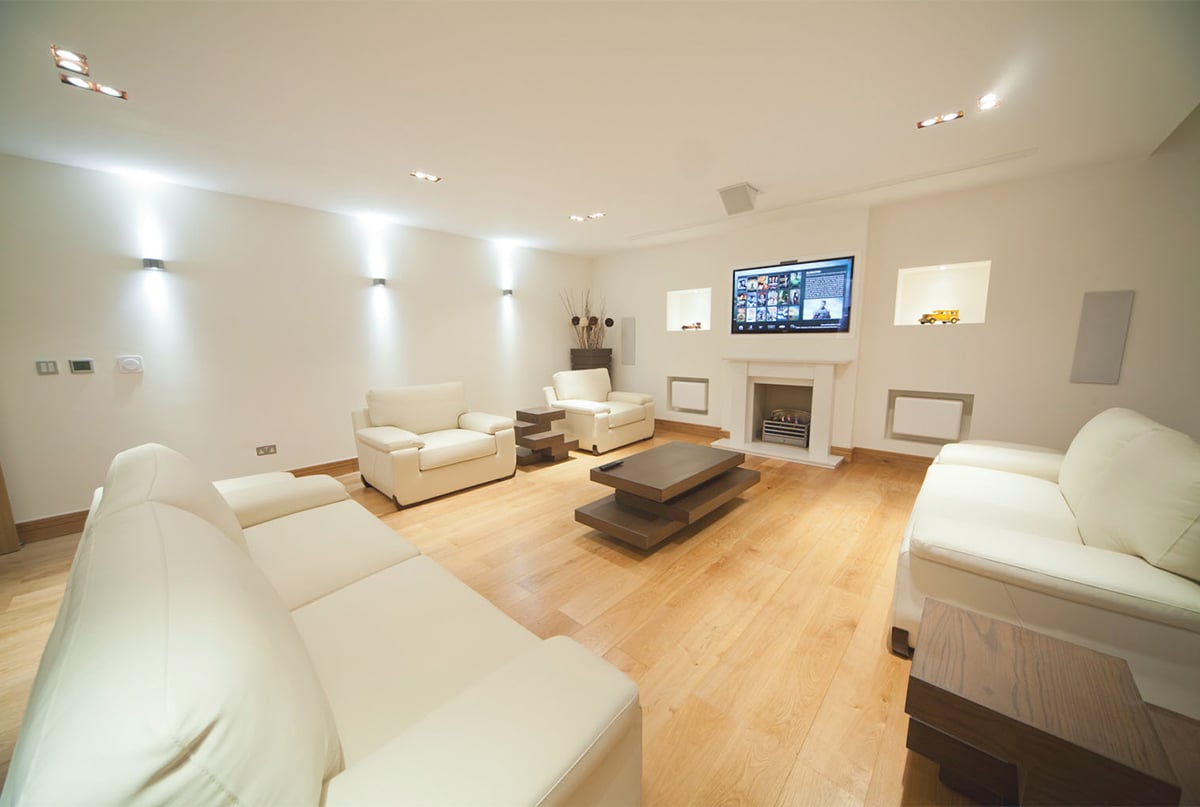 5: More Homeowners Invest in Bespoke AV Installations
Off-the-shelf smart home products like the aforementioned Amazon smart speakers, 4K smart TVs and next-generation audio solutions have enabled more and more homeowners to start taking a DIY approach to smart home integration at entry-level prices.
Whilst this has certainly been a good move for both the industry and those homeowners themselves, our experts suggest that this is only the start of a bigger shift towards fully bespoke integrations.
As homeowners begin to enjoy just a glimpse of what's possible with smart technology, they'll reach a point where, for them, there's simply no going back, and begin seriously considering how a bespoke AV installation can help them better experience not only their favourite entertainment, but all aspects of the world they've created for themselves.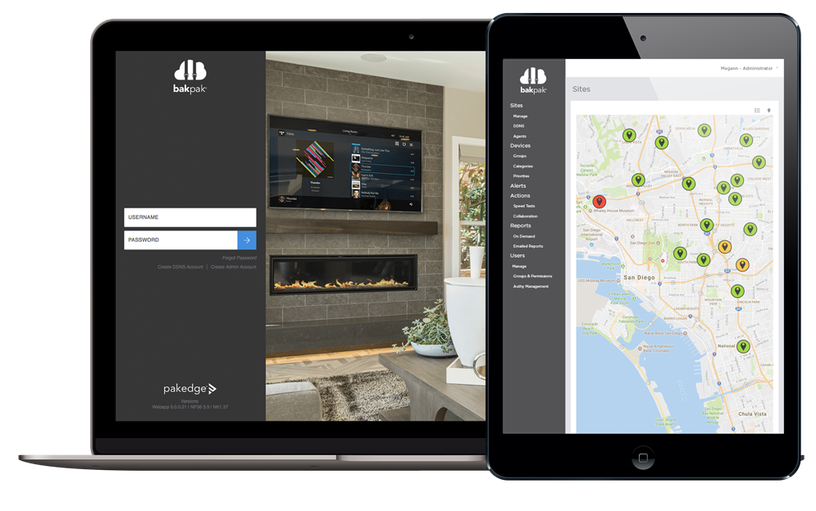 6: Maintaining Your AV Installation Gets Even Easier with BakPak
Of course, with more home entertainment systems being bought and bespoke home cinema installations taking place throughout 2019, it's practically inevitable that more and more homeowners will require top-level support to keep those systems in top working order.
While previously that meant plenty of time on the phone and the need to schedule an appointment for your trusted AV installers to pay you a visit and carry out the necessary upgrades, that's unlikely to be the case as we move into 2019.
Earlier this year, Control4 announced that BakPak remote management capability would now be available for all Pakedge® WK and WX access points, plus PowerPak PDUs (power distribution units).
Though that may sound like jargon to the non-technically minded, what it essentially means is that specialist Control4 dealers like Pro Install AV can now provide our customers with effective system maintenance, update management and troubleshooting, all whilst operating remotely.
When users sign up to one of our affordable AV maintenance packages, we can reboot their devices, update firmware or change passwords in seconds, without having to stay on the phone for hours or even scheduling a home visit.
Not that owners of Control4 systems are the only ones who can enjoy effortless AV maintenance.
Whilst the brand may remain the innovators, we can fully expect more brands to follow in their footsteps throughout the new year, meaning that no matter which brands you bring into your home, enjoying the very best in smart home entertainment is about to get a whole lot easier in 2019.
To find out more about AV maintenance packages from Pro Install AV, contact us online today. Alternatively, to find out more about home cinema installations, Control4 home automation or how to upgrade your home entertainment system to 4K UHD, call us now on +44(0)20 7096 0078.
Until then, on behalf of all of us here at Pro Install AV, here's wishing you a safe, smart, and happy New Year.