How Does Intelligent Lighting Control Save You Money? Expert Answers From London's Top Lutron Homeworks Dealer
23 May 2018
Intelligent Lighting
There once was a time when intelligent lighting control was seen as the exclusive reserve of the uber-wealthy – a high-tech extravagance chosen purely for aesthetic purposes which transformed even the most basic rooms into truly stunning spaces.
Yet whilst the allure of a beautifully-lit home can't be understated, these days there's much more to smart lighting than meets the eye.
With even advanced solutions becoming much more affordable, modern homeowners are turning to intelligent lighting control to save money as well as adding that that all-important sense of luxury to their homes.
How exactly does taking greater control over your home's lighting save you money? Here, Pro Install AV, London's top dealer of advanced smart lighting system Lutron Homeworks, reveal all.
Smart Dimmers: Twice The Style for Half the Energy
In this day and age, it's rare to find intelligent lighting control solutions that don't make full use of integrated smart dimmer systems, enabling homeowners to adjust the lights to exactly the right level for any occasion.
Naturally, this can make a significant difference to the aesthetic charms of that room, creating soft, gentle tones for a relaxing evening for example, or setting just the right ambience for that romantic dinner for two.
Yet whilst dimmers make work wonders in improving the look and feel of any living space, that's not all they do.
In most cases, dimming the lights even a little means your home uses up as much as 50% less energy.
Of course, the less energy you use, the lower your utility bills and -you guessed it- the more money you save.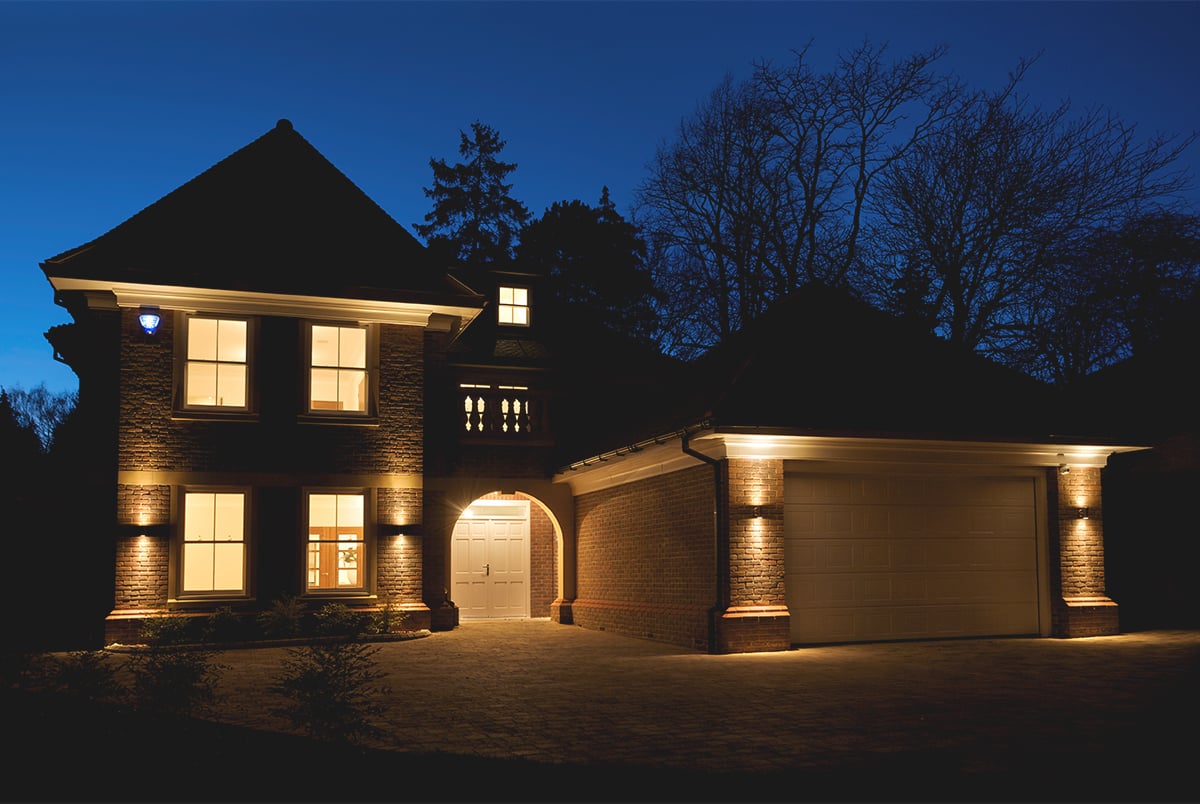 Smart Shading: Making Better Use of Natural Lighting
Of course, there are those occasions when you may not even need to turn the lights on at all, or at least not to the same intensity that you usually would.
As one of the top Lutron HomeWorks dealers in London, we regularly work with homeowners to integrate smart shades and blinds into their properties. This helps them to make better use of natural lighting,  illuminating the home with minimal energy use.
As a side note, natural light has proven to have a positive impact on people's happiness and productivity, creating additional benefits beyond simply saving money.
Remote Control: Manage Your Lighting From Anywhere
There's nothing more infuriating than leaving the house, driving halfway to your destination and realising you left the lights on back home.
More than anything else, the simple knowledge that you're paying to keep those lights on when you don't really need to be can nag at you all the way until you finally get back home to turn them off.
Fortunately, there is a better way.
Leading smart lighting systems come complete with remote management, meaning you can turn your lights off from anywhere using a simple smartphone app.
So, if you do suddenly find yourself miles from home, you can still switch the lights off and avoid adding unnecessary costs to your bills.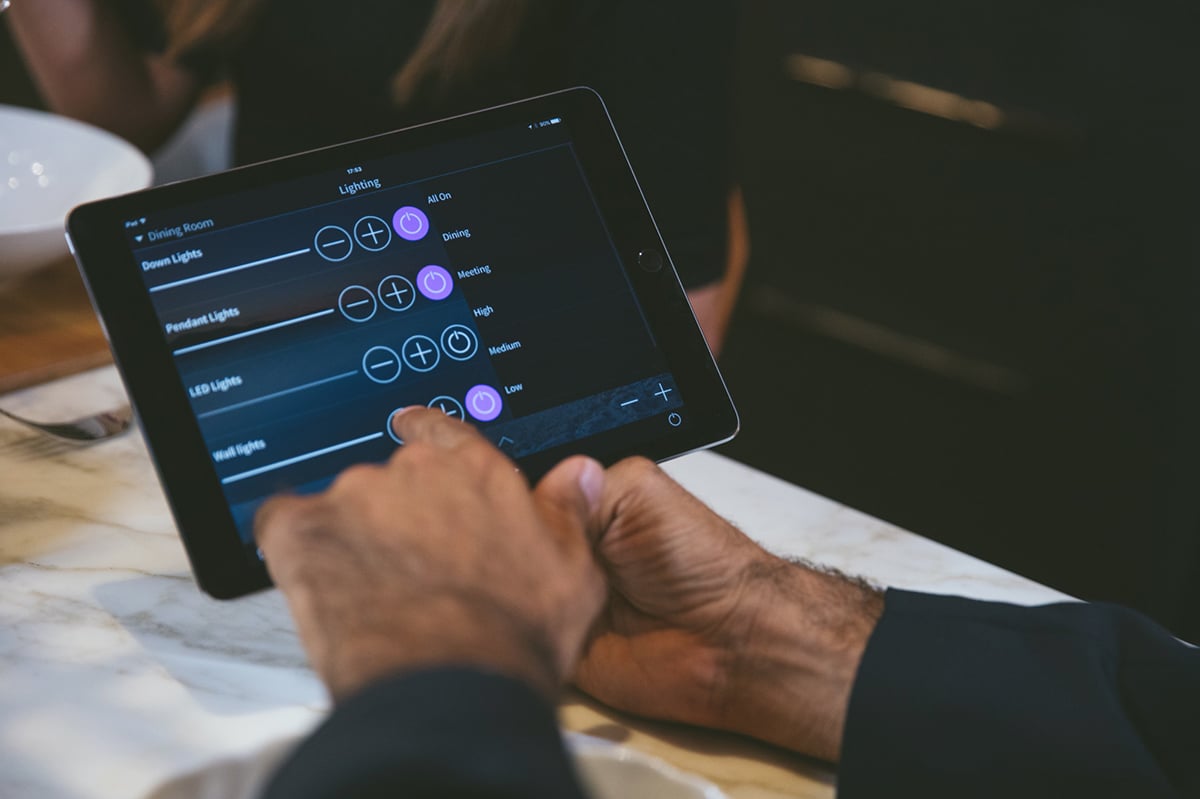 Added Value: Intelligent Lighting Control That Pays For Itself
Of course, this is all well and good, but isn't the amount you save offset by the cost of paying a Lutron HomeWorks dealer to install your system?
Initially perhaps, but here's the thing:
Intelligent lighting control continues to save you money month after month, year after year, and those savings add up.
What this ultimately means is that your smart lighting system eventually pays for itself and then some.
That's not all.
Working with a Lutron HomeWorks dealer to integrate intelligent lighting control into your home can dramatically increase the property value, providing an even greater long-term return on your investment.
Ready to reduce the amount you spend on home energy bills whilst enjoying unbridled style and luxurious lighting at the same time? Talk to Pro Install AV, London's top Lutron HomeWorks dealer, today.

Contact us online to arrange your free consultation or call now on +44(0)20 7096 0078.