How to Add Significant Value to Your Home With a Home Automation Installation
20 Mar 2018
Home Automation
So, you're serious about adding value to your home, yet whenever you mention it, you're met with a wealth of conflicting ideas on how exactly you should do it.
Talk to one group, and they'll suggest converting your loft or garage into extra living space. Talk to another, and they'll recommend building a conservatory, whilst a third group will convince you that it's all about that big kitchen refurb.
Sure, these may all be solid ideas, but here's another idea that's much easier to implement, and in some cases much more affordable:
Invest in a home automation installation.
With a whole plethora of options at your disposal, even the simplest of smart home systems can work wonders when it comes to bumping up the asking price of your property.
Whether it's splashing out on the latest home entertainment systems or opting for a more practical approach with integrated smart lighting, security, and heating control, here's just a few ways that working with a home automation installer can significantly increase your home's value.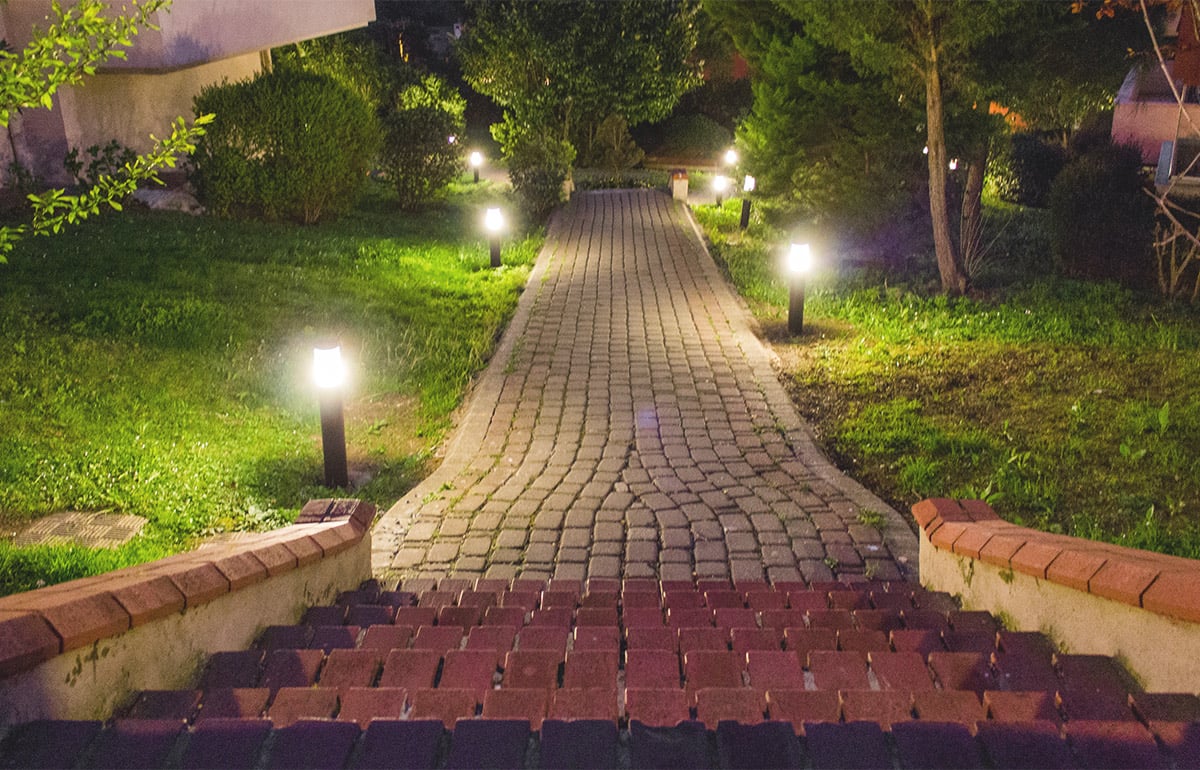 Greener, Energy-Efficient Properties
In today's age of increasing environmental awareness, more and more homeowners are on the lookout for a property that will allow them to reduce the impact their lifestyle has on our planet whilst at the same time still enjoying the ultimate in comfort and style.
By bringing together products such as smart thermostats and intelligent lighting control, a good home automation installation can do just that – slashing energy waste by making better use of natural heat and light and managing your artificial lighting and heating so that they only work when you need them, at the level you need them to.
According to research from the  National Association of Home Builders over 80% of homebuyers not only look for these kind of energy efficient features in a new property, but are willing to pay a 3% premium for one rather than buy an inefficient house.
With that in mind, integrating even a few basic smart home features into your property is worth the investment for the added value you'll see in the long-run.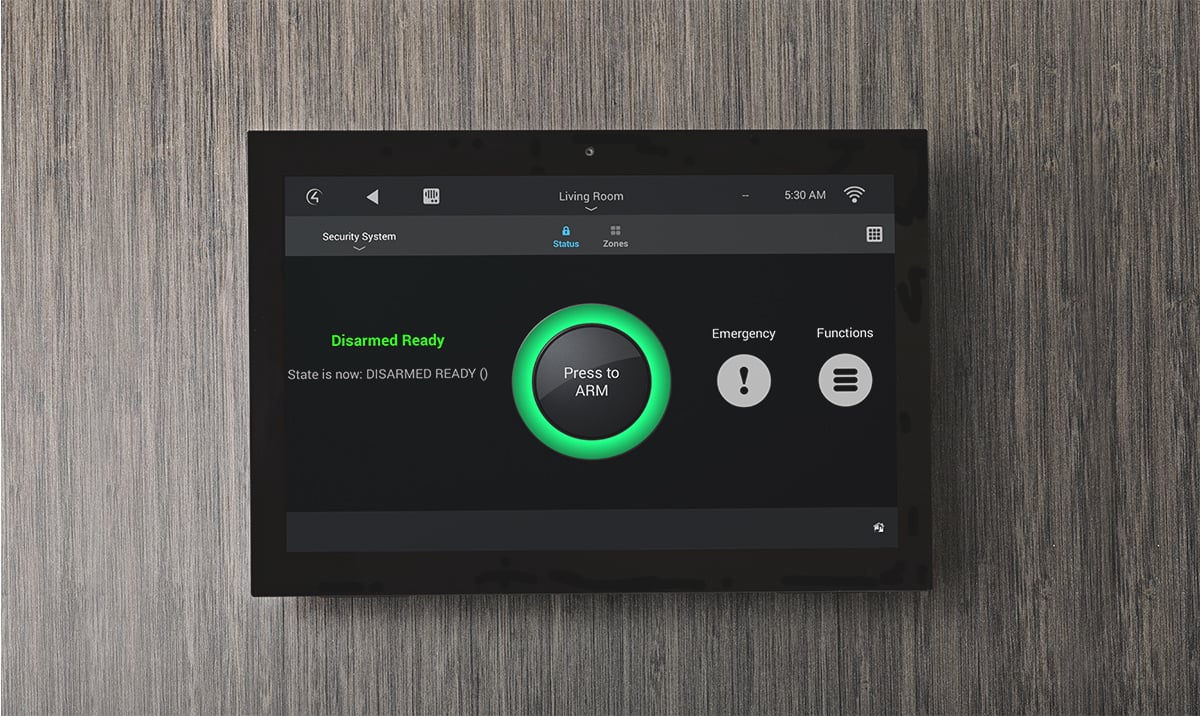 Safer, More Secure Homes
When people buy a property, what they're really buying is much more than a bunch of bricks and mortar. They're buying a sense of security and the peace of mind that comes from knowing their loved ones and their most priceless possessions are well looked-after, no matter what.
So, what better way to make sure your property is an invaluable investment for potential buyers than working with your home automation installers to integrate state-of-the-art security features into that property.
Whilst CCTV and alarm systems are still indispensable when it comes to protecting your property and the people who live there, today's smart security systems can offer so much more.
You could, for example, use your home automation system to create a simulated occupancy scene which creates the impression that people are home even when everyone's out, thus creating a powerful deterrent for intruders.
This could be pre-programmed to turn on at a certain time each day, or even fired up remotely via a smartphone or tablet if you (or the people who buy your home) end up staying out later than expected.
You could even install biometric access control points to prevent unauthorized access, or use your intelligent lighting control system to turn on the outside lights when somebody approaches the building.
As with any kind of smart home system, the possibilities are endless, though each one helps increase the value of your property by turning it into a true safe haven that's well worth anyone's investment.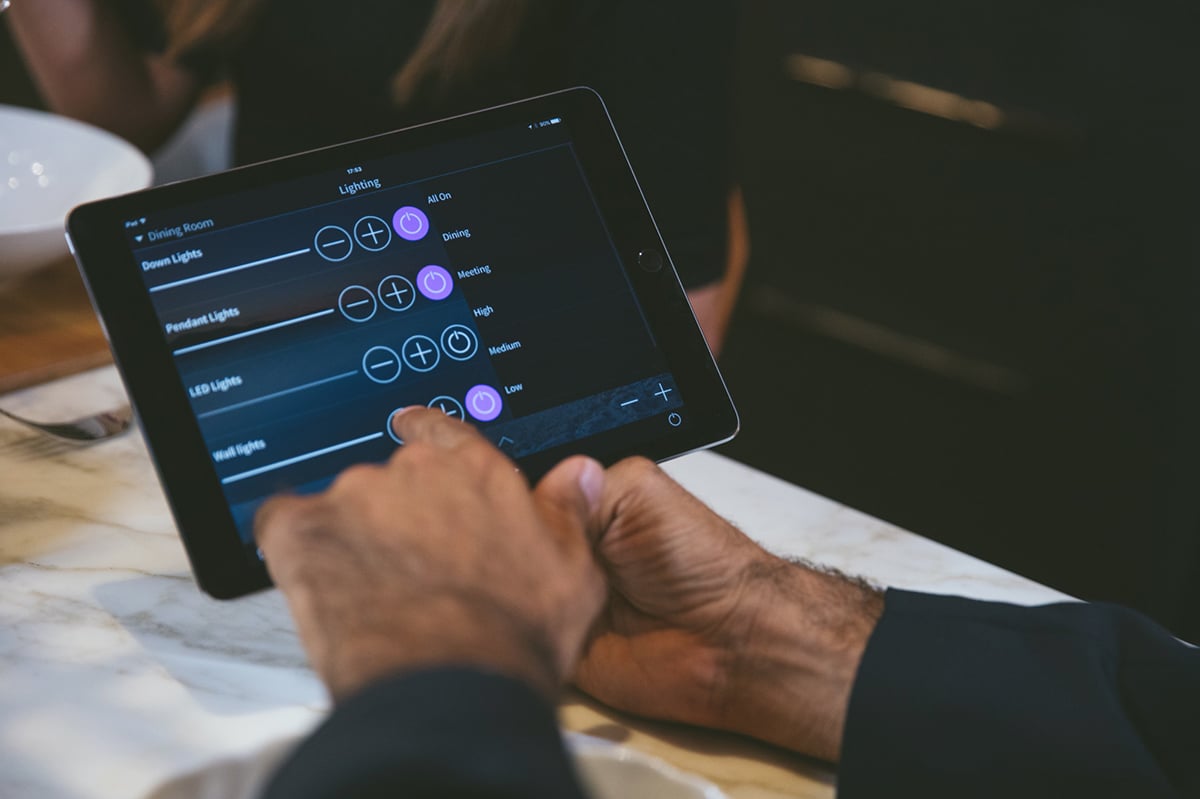 Easier, More Convenient Lifestyles
At a time when we're all far busier than we have been at any other point in history, anything you can do to your property to make day-to-day living more convenient and efficient for those who live there is a sure-fire way of adding significant value to your home.
The good news is that making life more convenient and efficient is exactly what smart home technology was designed to do in the first place.
Whether it's connecting smart kitchen appliances to your home automation system and creating a preset lighting scene so that, in the mornings, you're greeted by gently rising light and a coffee maker that automatically fires up your morning caffeine fix, designing scenes take the hassle out of cooking dinner, or that simply make it even easier to relax and unwind at the end of a long day, you can automate almost anything in your home and control it all at the touch of a button.
The end result is a state-of-the-art smart home that doesn't just improve the lives of those living there, but ensures a much higher asking price when you finally put that home on the market.