Installing Your First Smart Home Security System: Top Tips From Our Experts
15 Jul 2019
Home Security
Smart home technology can add all kinds of wonderful value to our lives. From improving the way we enjoy our favourite entertainment to adding an extra level of convenience through world-class home automation systems, there's barely anything that technology can't do for us.
But let's face it:
All of that pales in comparison to the one thing that's really at the top of our priority list:
Keeping our loved ones safe.
After all, what good is having all of that technology if you don't have the complete peace of mind that comes from knowing your family are well protected.
Yet until recently, a smart home security system was simply out of your budget.
Today, that is no longer the case. With entry-level products coming onto the market and even top-of-the-range solutions such as Control4's smart home security system becoming more affordable than ever, you can finally afford to give your family the protection they deserve, even with a modest budget.
Few smart home automation products can add more long-term value to your life, and to your property, than a state-of-the-art smart security system. Here, Pro Install AV offer our expert advice on how to use affordable smart technology to keep your family safe and protected.
Why invest in a smart home security system?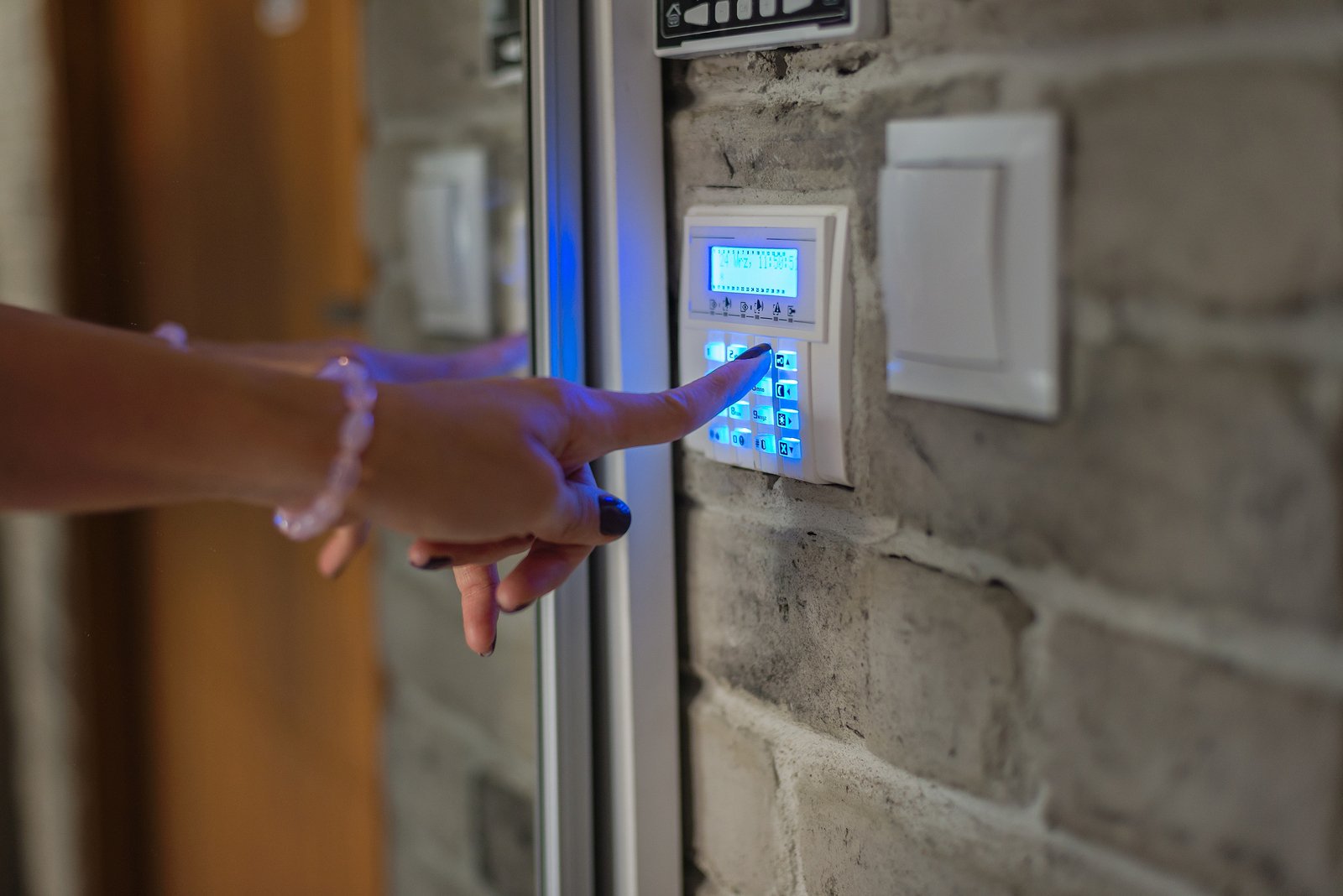 There's a good reason to make that investment, too.
According to 40% of burglars interviewed for a survey by the Alarm Industry Research and Educational Foundation, the presence of a security camera in a home would cause them to choose another target.
Meanwhile, 35.5% of home burglaries happened with no signs of forcible entry. In other words, home security was so lacklustre that burglars could practically waltz right in.
That doesn't have to happen to you.
Today, the home automation installation experts at Pro Install AV offer our top tips, tricks, and suggestions for your first home security installation.
1: Protect Your Home Automation System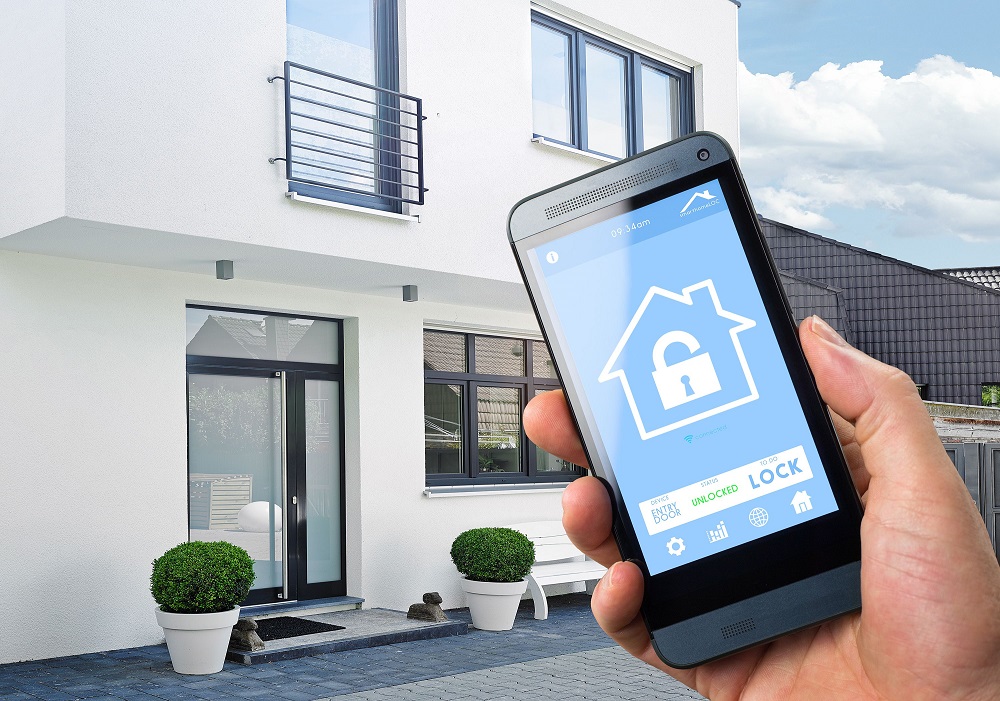 When most of us think of the things that threaten our home security, we think of external threats such as intruders and burglars.
Yet with more and more of us integrating internet-connected home automation systems into our homes, it's possible that we could become victims of a security breach without anyone stepping foot past the front door.
According to the 2017 Internet Security Threat Report published by Symantec, the average Internet of Things (IoT) connected device is attacked once every two minutes during times of peak activity.
While the majority of those attacks are unsuccessful, the fact remains that modern home automation systems do leave us vulnerable to hackers.
Think about it:
What happens if a criminal hacks into your smart thermostat and discovers data that is likely to reveal you're away from home?
What happens if a hacker hijacks your home automation system and holds it to ransom? Demanding a hefty cash payout to hand control back over to you?
What happens if passwords or bank details you've shared with your Amazon Echo get into the wrong hands?
First and foremost then, it pays to ensure your smart home system is fully secure. Consider using two-factor authentication, ensuring that all your drivers, apps, and other essential software are fully updated and ensuring that you take advantage of the kind of anti-malware and anti-virus packages offered by your smart home providers.
That takes care of technological threats, but what about general day-to-day security?
Let's look at some of the things you might want to consider when investing in a smart home security system that truly keeps you and your loved ones safe.
Security threats don't just come in the form of intruders. Your existing home automation system could leave you vulnerable to hackers and cybersecurity breaches so ensure you're well protected with two-factor authentication and sufficient anti-virus software.
2: Consider your lifestyle and routine (and that of your family)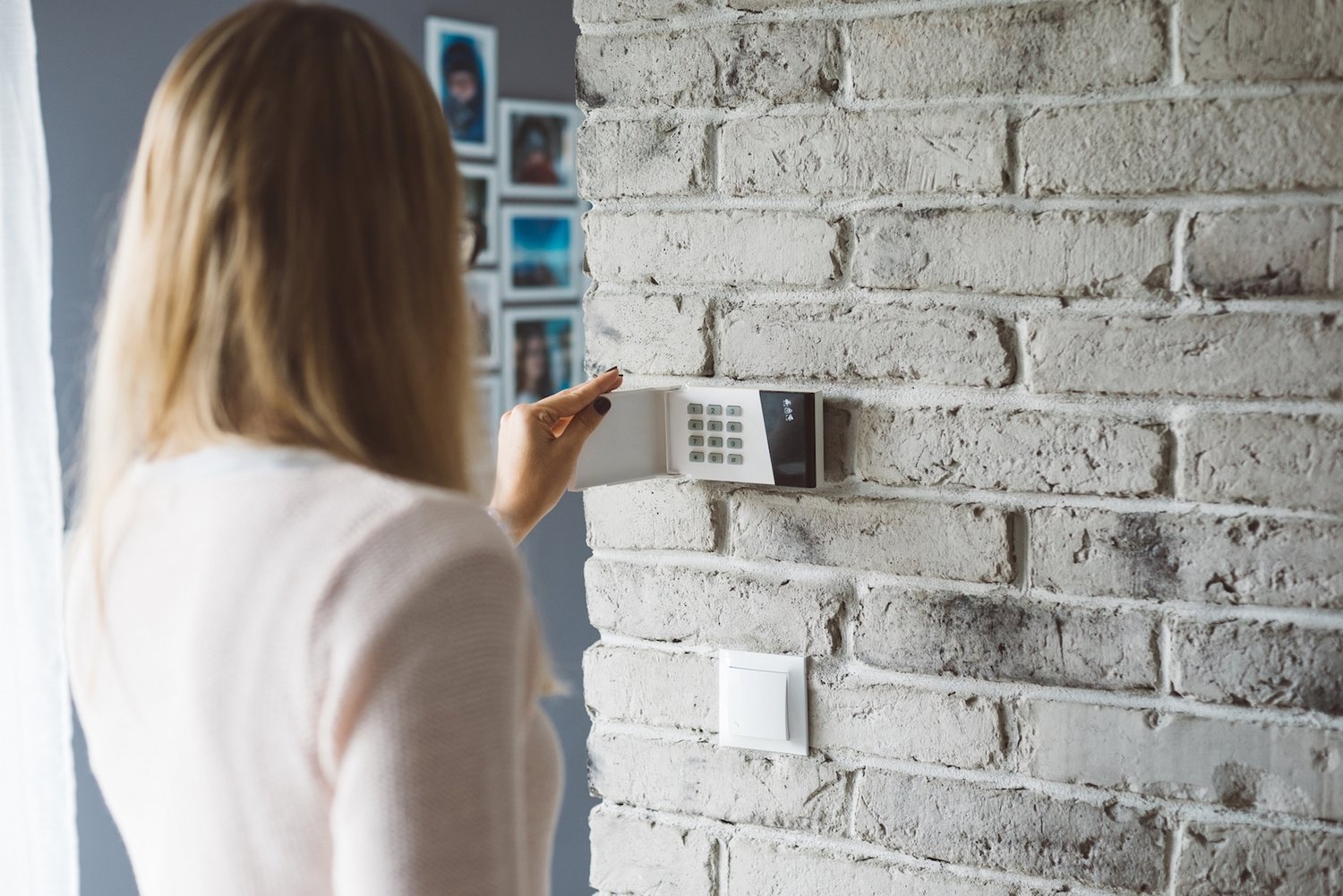 The way you and your loved ones use your home is largely going to determine the kind of home security installation you're going to need.
If you're a couple without children and one of you works from home, then you're needs are going to be different from a family with three high-school children who are out for most of the day.
Think carefully about your lifestyle and your routines, and how this might impact the kind of technology you need.
For example, if you're away from home a lot, then your top priority might be a state-of-the-art security camera with live video feed that you can access from your smartphone.
If you regularly get home late in the evening, then you might want to consider adding outdoor lighting with motion sensors to your existing Lutron HomeWorks or other smart lighting system so that you feel safe as you go from your car to your home each night.
3: Consider how the smart home automation technology you already have can help with security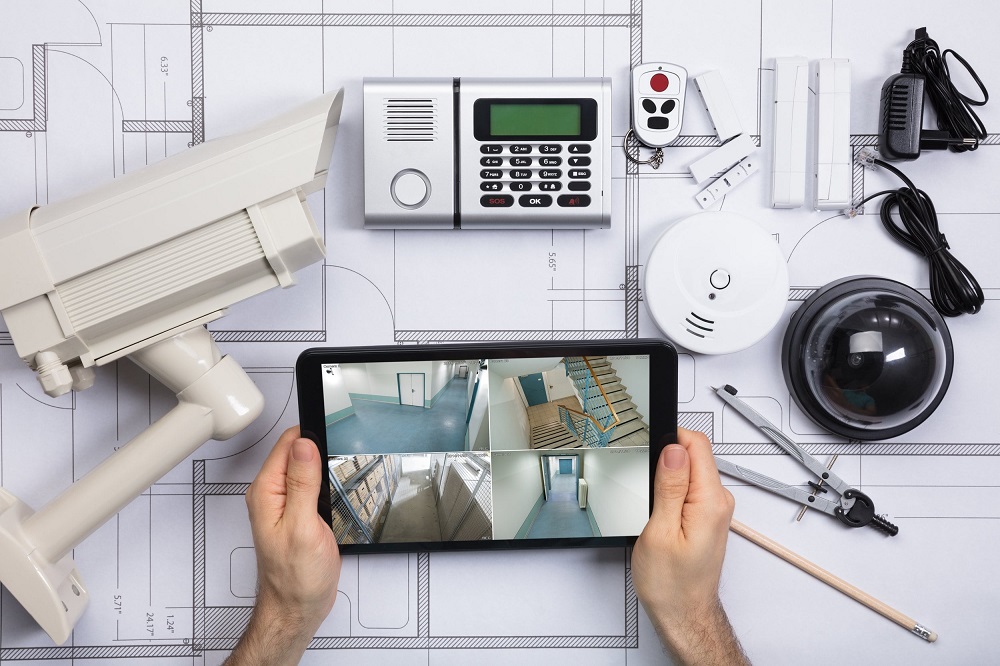 Speaking of Lutron HomeWorks, did you know that you can use your existing smart lighting system to create a simulated occupancy setting that creates the impression you and your family are at home even if you're off lying on a beach somewhere or working late at the office.
The same goes for your Control4 home automation system which offers a handy 'Mockupancy' feature.
This feature learns your family's behaviour, tracking the usual times that you turn lights on and off, access your home entertainment system or use other smart devices within your property.
When you know you're going to be away from home for some time, you then simply turn on the 'Away Mode' and your Control4 system will replicate that same behaviour to make it look as if you're all home as normal.
As if that's not enough, you can also consider hooking up a smart security camera to your existing multi-room AV solution, allowing you to view your security feeds from any screen in the mouse at any moment.
What we're getting at, ultimately, is that you may be able to save even more money on installing a security system to your property by making the most of your existing home automation system and considering ways that you can better protect your family by integrating security-specific technology with the infrastructure you already have.
Did you know that your existing home automation installation contains helpful features such as Control4's 'Away Mode' that can already help to protect your home?
4: Consider compatibility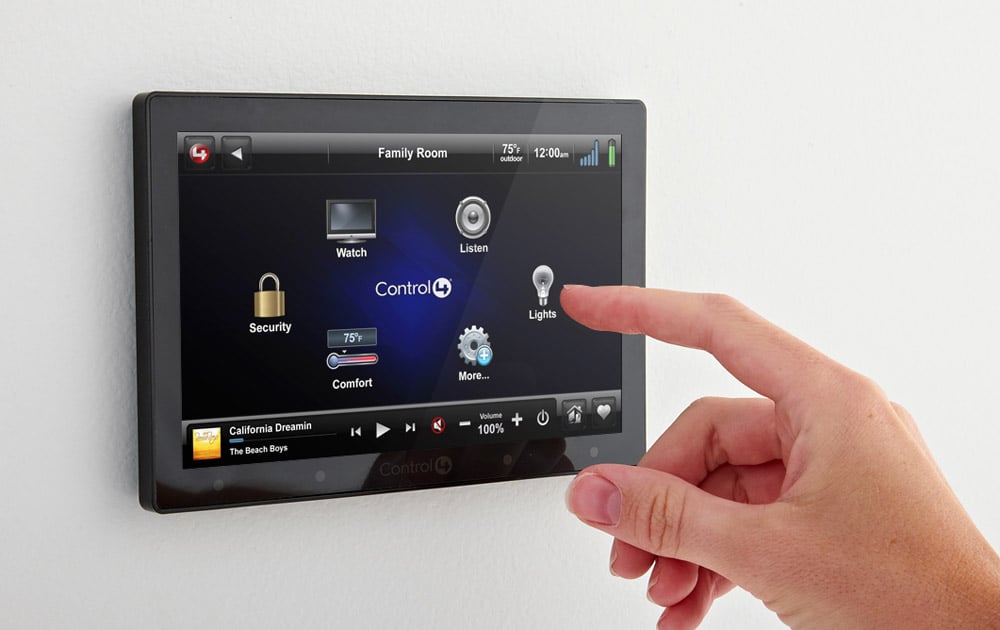 While you're thinking about how your new security technology might integrate with your existing smart home system, it might be a worthwhile idea to contact your nearest home automation installation specialists for advice on whether they're fully compatible.
For example, if you already have a Control4 home theatre or multi-room AV system and want to use this to view your CCTV feeds or create a scene in which your alarm going off triggers your house lights to turn full beam and your AV system to play loud music to deter intruders, then it pays to know whether you cameras, alarm systems and other products are compatible with Control4.
Some smart home technology dealers may be able to help with this, but an installer will be able to offer much more practical advice and expert insights into matters of compatibility.
5: Choose a Professionally or Self-Monitored Service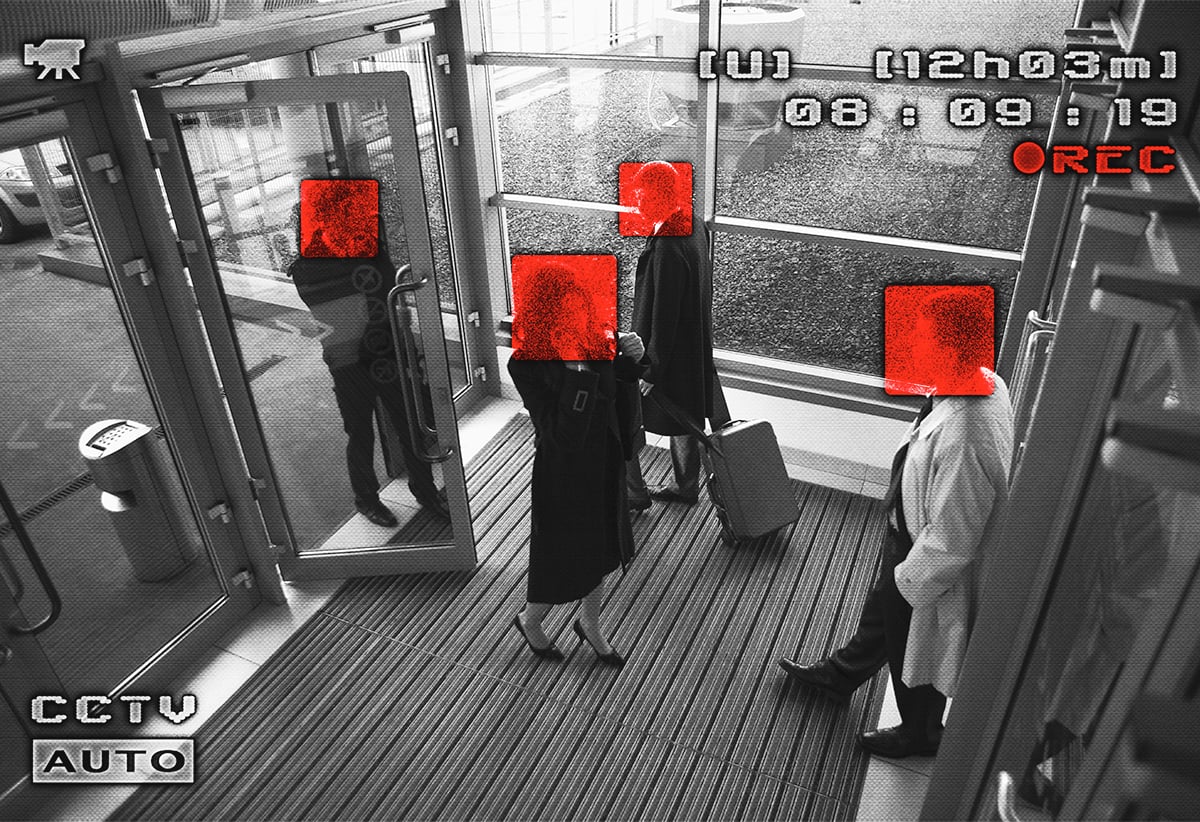 It has long been the case that most alarm systems come with an added subscription to a round-the-clock monitoring service. When your alarm is triggered, this service can check-in and, if needed, alert the emergency services so that you enjoy the peace of mind that comes from knowing the police or fire service will always be dispatched in an emergency, even if you're not there.
While this certainly has its advantages, it also comes with what is quite often a hefty fee.
Alternatively, you might want to consider going the DIY route. Many modern alarm systems allow you to self-monitor your property through your smartphone app.
On the one hand, this is far less expensive than the professionally monitored service but comes with the added hassle that if something does go wrong at home, it's down to you to check on it and act.
Before you buy your new security system then, it pays to consider which approach you're most comfortable with.
Traditionally, security systems come with a subscription to a professional monitoring service, but many modern systems adopt the DIY approach instead. Weigh up the pros and cons and decide which one is best for you.
6: Consider a maintenance and support package in case something goes wrong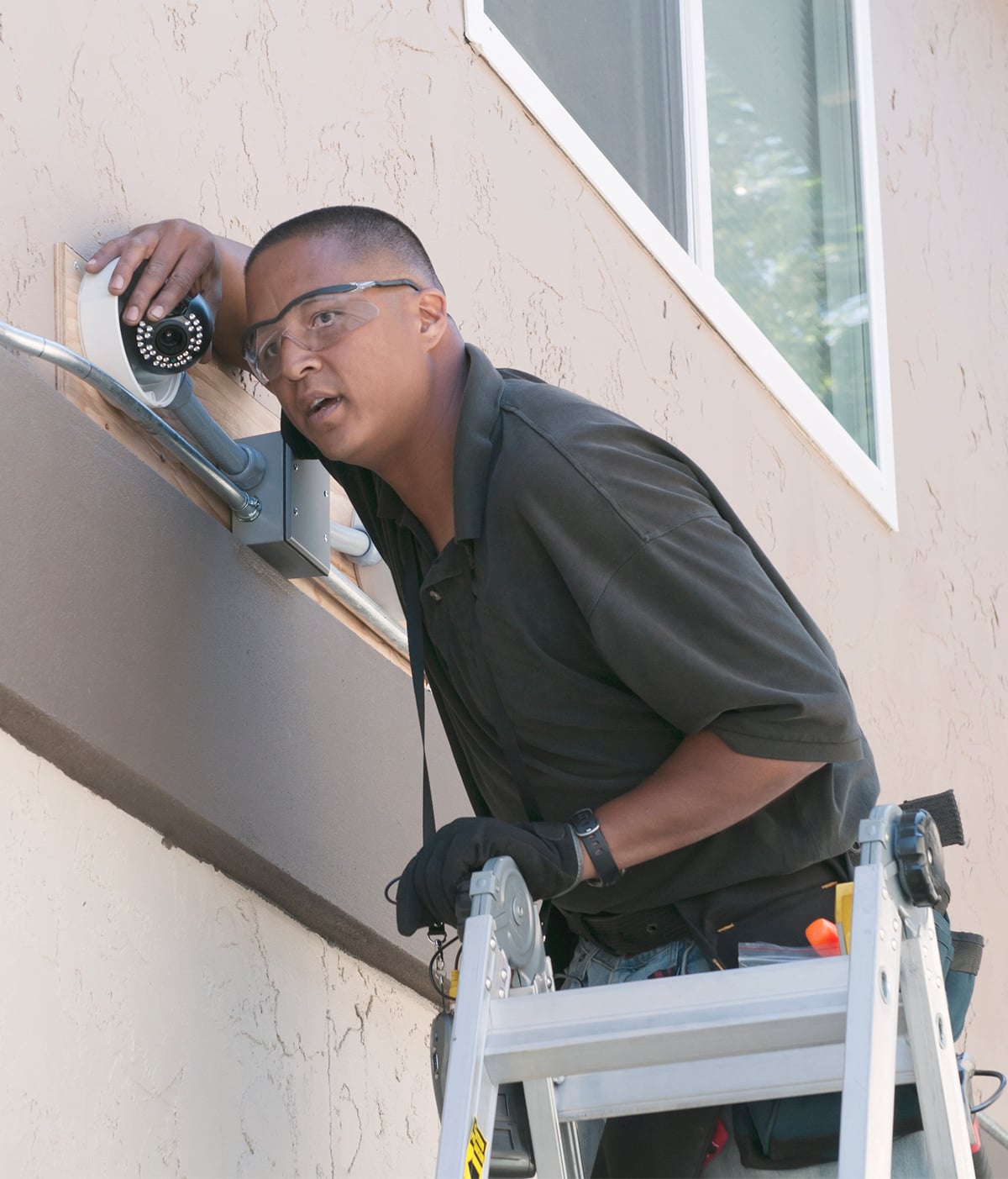 Of course, having all of this state-of-the-art smart security technology is only going to keep your loved ones safe if it's working at its best.
While brands like Crestron, Lutron, and Control4 all design and manufacture the highest quality products, and while your home automation installers at Pro Install AV are trained to ensure that your entire system functions flawlessly, essential upgrades or unexpected errors can occur.
When they do, it pays to tackle them quickly in order to keep your system up and running.
If you're not so DIY-inclined, you may want to consider investing in a support and maintenance package, which provides round-the-clock access to the support you need, when you need it most.
Whether it's new software updates that need installing or a hardware fault you can't seem to figure out, your support and maintenance specialists can carry out all the hard work for you, keeping you and your loved ones protected with none of the hassles of having to carry out repairs yourself.
Even the most high-tech security system is only useful when it works. Consider investing in a support and maintenance package to ensure your new installation performs at its optimum best 24/7/365.
7: Work with a professional installer for best value / least hassle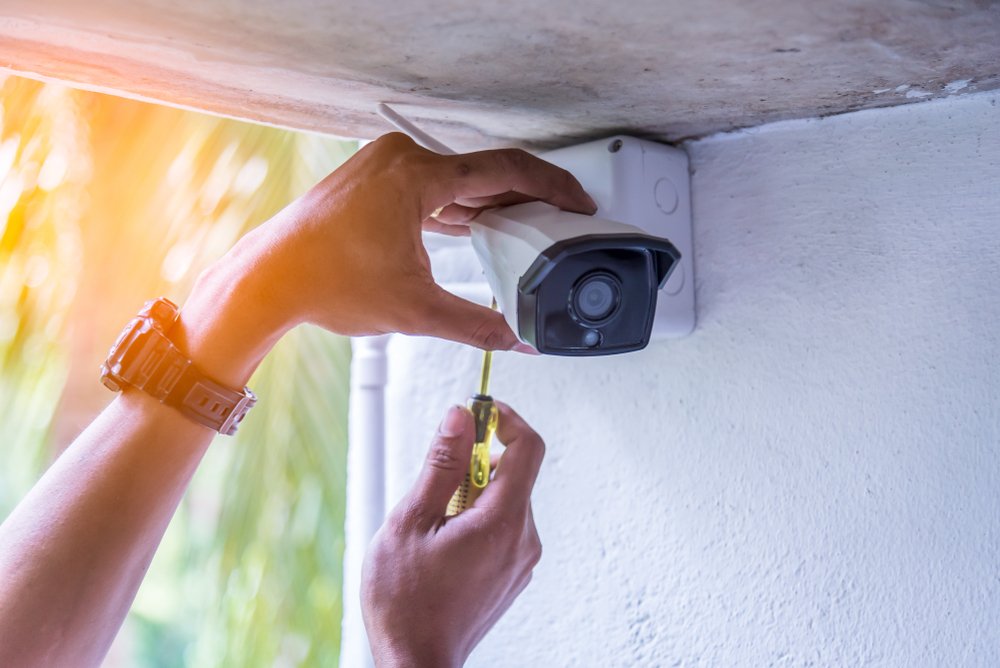 Support and maintenance isn't the only reason why you might want to call in the professionals.
While it's entirely possible to go down the DIY route with your entire system, you may actually find that partnering with a leading home automation dealer like Pro Install AV proves to be the better deal.
Not only does it eliminate all the headaches and hard work of installing and configuring your new technology, but it may also prove to deliver long-term cost savings too.
Thanks to our exclusive partnerships with some of the world's biggest smart security brands, we're able to offer best-in-class technology at a much lower cost than you'd enjoy if you purchased them yourself.
To find out more about how Pro Install AV can help you cut costs without cutting corners when it comes to keeping you and your loved ones safe, contact us online today. Alternatively, for a comprehensive quote on all of our smart home security installations, call us now on +44(0)20 7096 0078.