London's Top Crestron Dealers Reveal Our Five Bold Home Automation Predictions for 2018
05 Jan 2018
Home Automation
As the leading Crestron dealers in London, Pro Install AV were privileged to spend 2017 working with scores of homeowners in transforming their properties into state-of-the-art smart homes equipped with the very latest home automation technology.
We also had the opportunity to work hands on with some of the country's leading property developers, gaining a valuable insight into -and directly influencing- what the smart homes of the future are likely to look like.
It's thanks to these experiences that our world-class home automation installers think we've got a pretty good idea of what lies ahead for the world of home automation in 2018.
Here, we gaze into our voice-powered, WiFi-enabled crystal ball to give you our boldest predictions for the year ahead.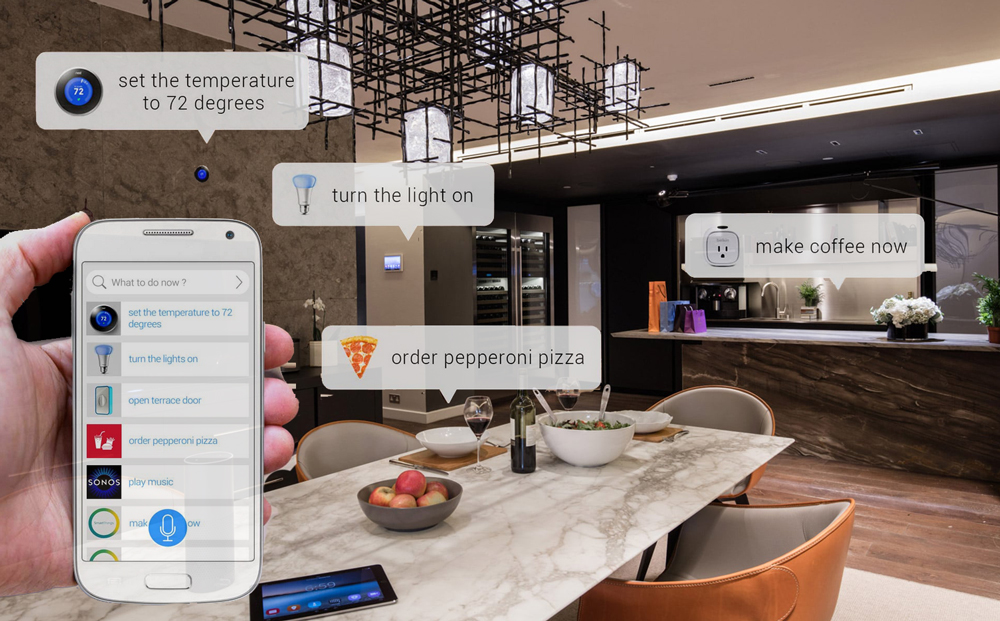 Voice Takes Over Typical Remote Devices
OK, so voice-activated technology is hardly a brand new invention set to turn heads in 2018, but it is going to become as commonplace as your standard TV remote or the buttons on your microwave oven.
Sure, we all remember the old voice-recognition software of old, and we probably all remember just how terrible it was too, but that was then, and this is now.
Times have changed, and we owe Apple a deal of credit for helping voice overcome some of the hurdles it faced en route to widespread adoption, with Siri changing the game for just about everyone.
Yet it wasn't until last year -2017- that we finally became comfortable talking to our technology around the home, and for that, we have to thank Amazon.
We have to thank them partly for turning the Amazon Echo into the year's must-have smart home gadget, but mostly for making their Alexa intelligent personal assistant compatible with scores of home automation products.
As top London Crestron dealers, Pro Install AV have already got a busy year ahead of us, upgrading previous home automation installations we've worked on to the latest, Alexa-compatible systems.
By the time the year is out, we won't be surprised to hear that more people are using Alexa and leading smart speakers like the Echo, Apple HomePod and Google Home to control their homes than they are remote controls.
Moving ahead, we're about to enter a generation that will eventually regard remote controls and physically pushing buttons as akin to using dial-up modems and rotary telephones.
Home Automation Installations Targeted by Cyber Attackers
Most of our home automation predictions for 2018 are focussed on all the exciting possibilities that smart technology presents, but here's one that's less about building the kind of futuristic lifestyle that was once the stuff of fantasy, and more about the harsh reality of the present day.
From personal computers to smart homes, the devices that play an integral role in our lives have all -in a general sense- been the focus of cybercriminals at one point or another.
With home automation installations and the Internet of Things growing in popularity at an exhilarating pace, it's the turn of smart home technology to deal with attacks, both on the end devices we use in our homes and the behind-the-scenes systems and cloud servers running them.
As worrying as this may sound, expect major home automation specialists, Crestron dealers, and cybersecurity experts to all up the ante with regards to keeping our devices and our data secure.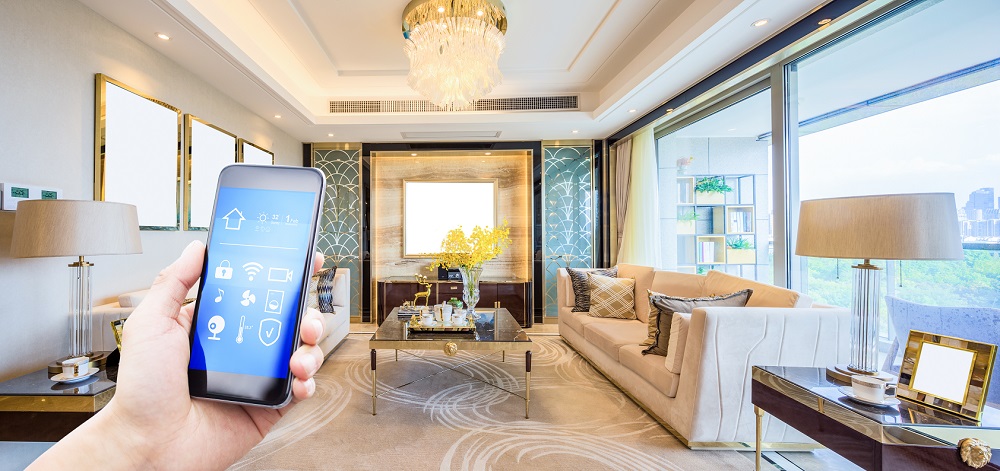 More Smart Homes Built From the Ground Up
There once was a time when London Crestron dealers like Pro Install AV were primarily called in by homeowners to integrate smart home systems within existing properties.
Over the coming months, however, we've begun to see a shift, and by the year's end expect to see more home automation installers working with property developers to build smart technology into the very fabric of a property right from the very start.
As we said at the start of this article, that's already begun to happen, but we predict that this will become the norm by the time 2018 is done, and that the next new build property you by could already be a fully-functioning smart home.
We Finally Relax and Embrace Automated Grocery Shopping
By late 2018, we should be entering the age where automated grocery shopping is embraced, rather than dismissed as 'taking technology too far.'
We've all read the stories about subscription ordering services from the likes of Amazon that can send us regular deliveries of everything from dog food to detergent, about the smart fridges that can tell when we're low on milk and order some for us without us having to do anything, and about all the clever recipes created on popular Internet of Things app If This Then That (IFTTT), but at one point or another, most people decided that it wasn't for them.
For some folks, it was because they didn't believe they could fully trust Artificial Intelligence (AI) to truly recognise their living habits and get the weekly shopping right.
For others, it was because they could, and the very idea -that their home appliances might somehow be 'spying' on them -freaked them out.
Over the coming months, however, we predict that homeowners will start to relax about automated grocery shopping, and look for ways that they can fully integrate their Crestron home automation systems with smart devices and fully take advantage of the Internet of Things to make this most essential -yet often arduous- task that little bit easier.
Pet Robots Are No Longer Just for Grown Ups
And finally…
Remember that craze a few years ago when our kids all wanted robot pets for Christmas?
Sure, they were fun, cute, and pretty clever, but they'd never be taken seriously as a home automation device, would they?
Apparently, yes they would.
In 2018, don't be surprised to see Sony reinventing its Aibo robot dog as a smart hub that even adults will love having around the home.
Serving as a more playful and unique alternative to the likes of Amazon Echo, Aibo will be able to control other smart home devices, monitor your security systems, take photographs, and provide real-time information on everything from the weather outdoors to the temperature in your home, let you know when your cooking is done, and more.
Later in the year, expect to see Aibo receive some serious competition as other robot pets evolve from being mere children's toys to integral parts of the home.
Experience the smart home of the future in 2018 with Pro Install AV, the leading specialist Crestron dealers and home automation installers in London.

Contact us online to arrange your free consultation, or call now on +44(0)20 7096 0078.