Property Developers: Create a Compelling USP With These Dynamic Home Automation Systems
18 Apr 2018
Home Automation
How a smart home automation installation could be the one missing ingredient your development needs to really attract new buyers.
Amidst fierce industry competition and the ever-increasing demands from property buyers for affordable, quality housing, making your newly developed property an irresistible proposition for those buyers can seem like an impossible challenge.
Sure, you can tout the prime location, the close proximity to neighbouring schools and the enticing low deposit as reasons why buyers should snap up that hot property you've just put on the market, but then isn't every developer on the block doing exactly the same thing?
If you're really going to stand out from the crowd then, what you really need is something different, something compelling, something, in other words, that can serve as a Unique Selling Point (USP) for your entire development.
As we march headlong into the Age of the Smart Home, there's really only one way to create a USP that's really going to prove too tempting to resist:
A Dynamic Home Automation System
Fully integrated into your property, a home automation installation offers more than the mere ability to turn the lights on and off, it offers a completely unique way to experience home living, affording homeowners with a host of benefits which range from added convenience to lower living costs.
By including intelligent lighting control, smart thermostats and energy management features, homeowners can reduce energy waste, not only making your property an attractive option for environmentally-savvy buyers, but for anyone interested in saving money on their long-term energy bills.
Meanwhile, that same intelligent lighting control can combine with features such as multi-room AV integration, security features, and even bespoke home cinemas to create a dynamic home automation system that transforms any standard, run-of-the-mill property into a state-of-the-art luxury smart home that homeowners won't be able to resist falling in love with.
The only question then, of course, is which system to use to create that all-important USP.
Here, London home automation installers Pro Install AV offer suggestions of just three next-generation solutions guaranteed to be a hit with potential buyers.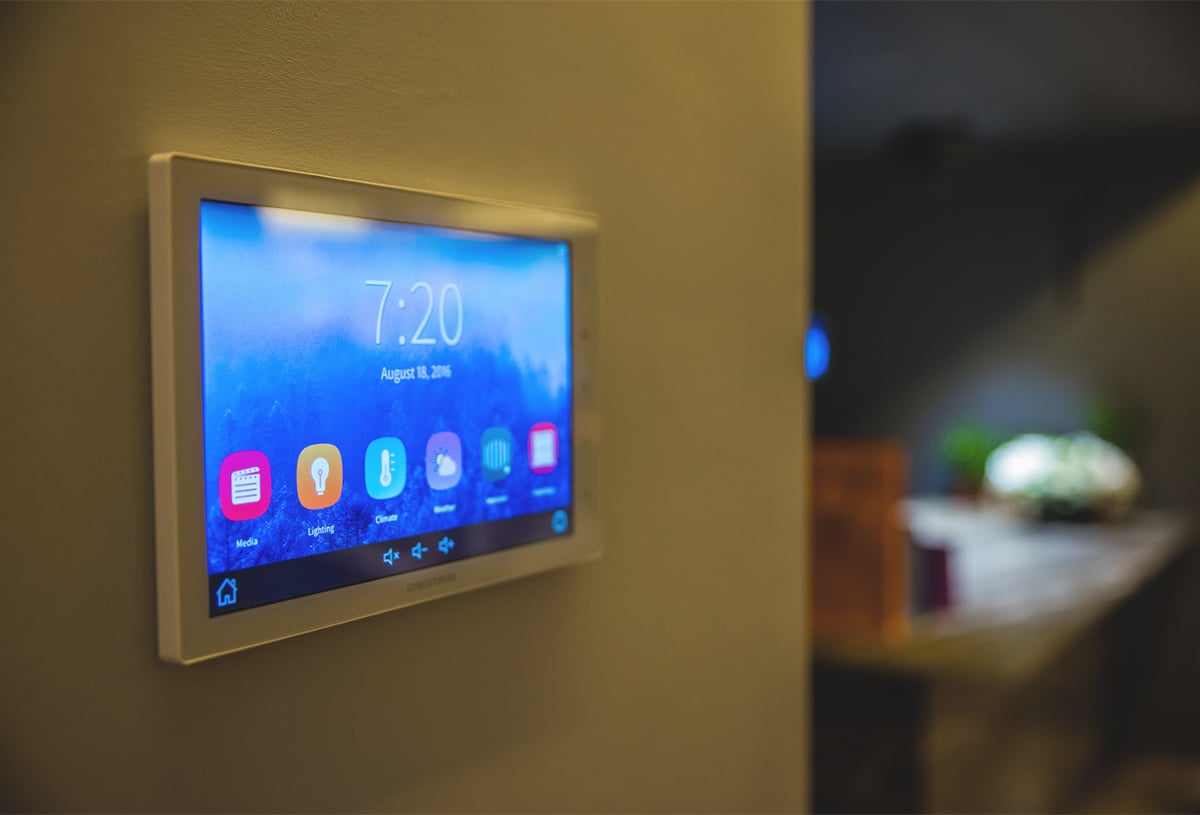 Crestron
Industry leaders for over half a century, Crestron have pathed the way for innovation in the home automation space thanks to an impressive catalogue of pioneering whole home and single-room automation control systems.
Renowned for their versatility, Crestron offer the largest selection of smart home products on the market, covering everything from next-generation energy management and smart lighting to home cinema, AV installation and even home-security installation.
It's this flexibility, along with a range of customisable options and exceptional usability that makes Crestron the undisputed king of the home automation world, though admittedly their products may not be for everyone.
Situated at the top end of the price scale, Crestron proves to be an unbeatable choice for those with a flexible budget, though for those looking for a more entry-level solution, our next system might be just the ticket.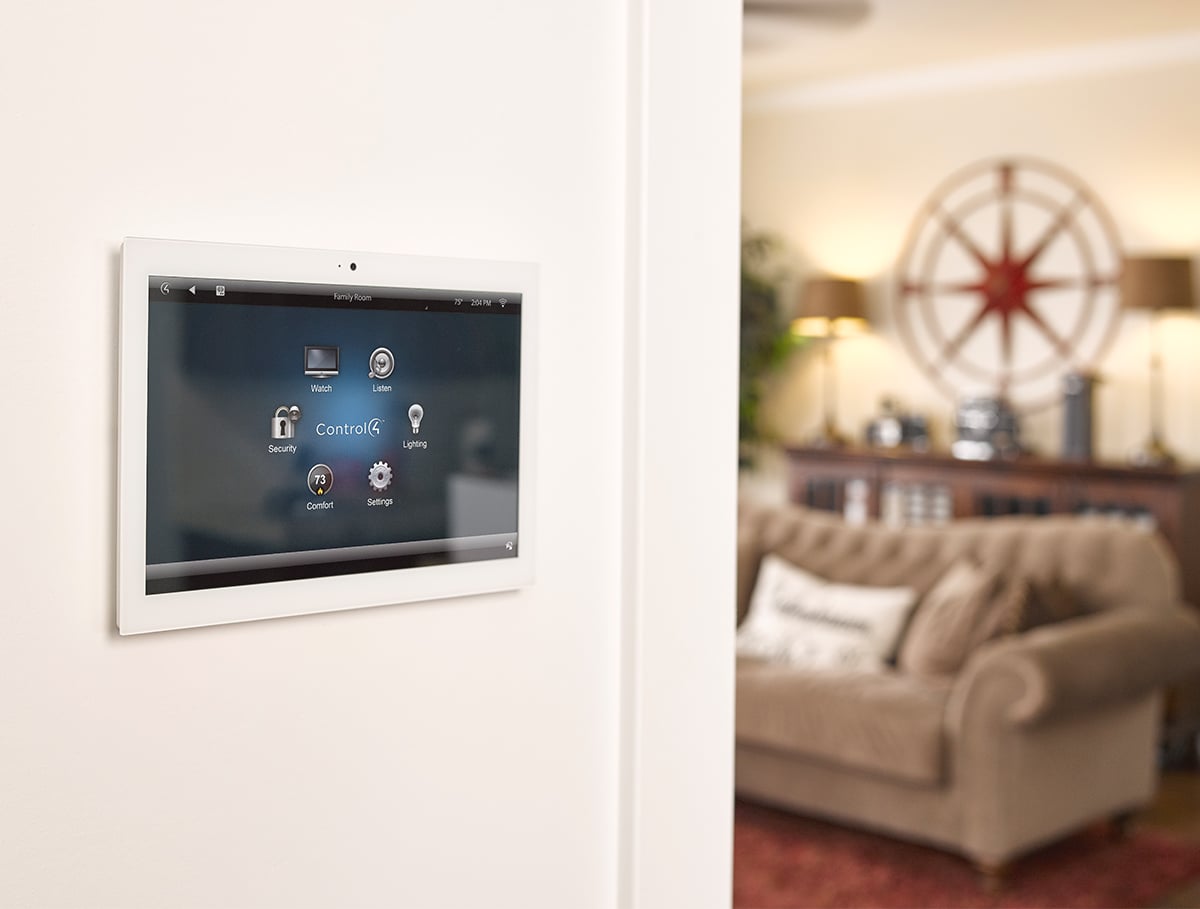 Control4
Launched in 2003, Control4 have quickly proven a hit among tech-savvy homeowners looking for a premium home automation installation at a more accessible price range than competitors like Crestron.
Offering effortless integration with over 1,900 leading smart home products, including voice-powered personal assistants like Amazon Alexa, Control4 really come into their own when it comes home entertainment.
The brand's smart home control systems work particularly well with both single and multi-room AV installations as well as bespoke home cinemas.
Combining intelligent lighting, projectors, display screens, media servers and other sources into one, Control4 offers a unique capability for setting customised scenes so that a single button can dim the lights and load your favourite movie at the same time, or even set your favourite Internet radio station to switch on the moment you walk through the door.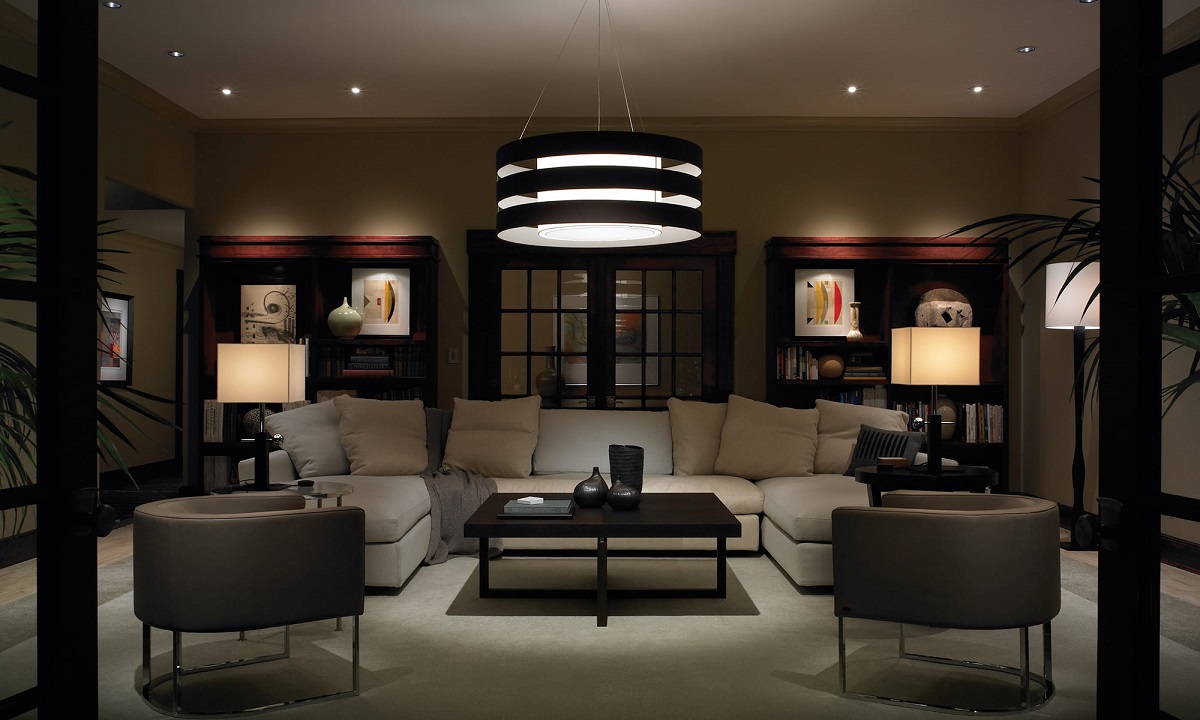 Lutron
Last but by no means least, we come to Lutron, one of the most recognisable names in intelligent lighting control.
Whilst the likes of Crestron and Control4 may enjoy widespread acclaim for their versatility and ability to control many different aspects of the smart home experience, Lutron simply focus on doing just one thing but doing that one thing better than just about anyone else in the industry.
That one thing, of course, is turning any room in any home into a true work of art with beautiful bespoke lighting solutions.
Integrated into your property prior to it going on the market, Lutron's intelligent lighting control can create custom scenes that show off the property in the best possible light, highlighting its best features for those being given the guided tour.
Afterwards, that same lighting system will also help homeowners to create the perfect scene for any occasion, from a relaxing evening on the sofa to a big, family dinner.
Lutron lighting can even be combined with the property's security system to simulate occupancy when the homeowners are away (serving as a powerful deterrent to would-be intruders) or to automatically flash on the outside lights if a person or vehicle approaches your property.
Create a compelling Unique Selling Point for your property with state-of-the-art home automation installations from Pro Install AV. Contact us online today to discover which dynamic system is the best fit for your property, or arrange your free consultation by calling now on +44(0)20 7096 0078