Sonance vs. Artcoustic – How to Choose the Best Luxury Speakers For Your Home AV Installation
25 Sep 2017
Audio Visual
Few components of your AV installation are quite as vital as your speakers.
Yes, you need cutting edge technology to power your home cinema system, yes you need a big screen to watch those big blockbuster movies, but it's the speakers that really turn your home entertainment experience into something truly out of this world.
With premium quality speakers, you no longer sit by passively, watching as the action takes place on your screen, or idly listening as your favourite album plays on. Instead, you become fully submerged in the experience. You're no longer in your lounge or entertainment room – you're physically there – live in the studio or in the thick of that movie.
So, naturally, now that you're planning your own home AV installation, you want only the very best luxury speakers available.
For our money – there are only two brands that really fit the bill.
Sonance and Artcoustic
The preferred speakers of countless Pro Install AV customers, the homeowners we work with typically choose one of these two brands for their unrivalled performance, crystal clear sound, and unique aesthetic qualities.
So, with both brands delivering the kind of premium quality your home deserves, does it really matter which one you choose as part of your installation?
In a word, yes, particularly if you're as passionate as we are about ensuring your AV design blends in seamlessly with the rest of your luxury home.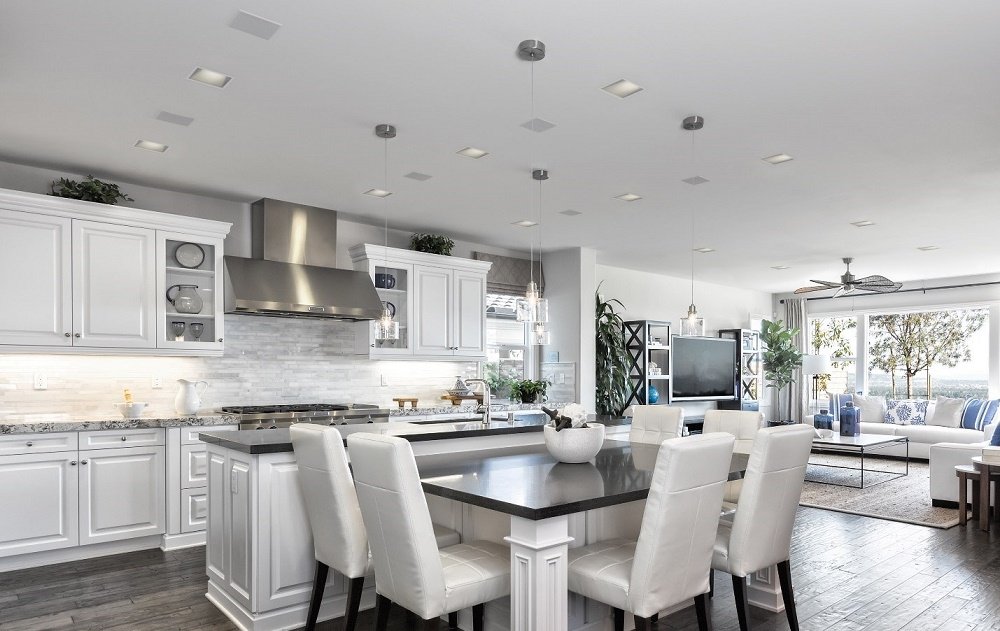 Invisible In-Wall and Ceiling Speakers From Your London Sonance Dealer
The height of innovative design, Sonance deluxe speakers are ideal for those homes where space is at a premium.
These wholly unique products can be built directly into walls and ceilings, and even painted over to match the colour and material of those surfaces.
The best part? Sonance speakers do all this whilst still delivering the kind of outstanding audio performance you'd expect from one of the world's leading brands.
It's precisely this low-profile, high-performance approach which means Sonance is also an ideal option for those who want a powerful home AV installation which neither distracts nor interferes with the beautiful interior design of their home.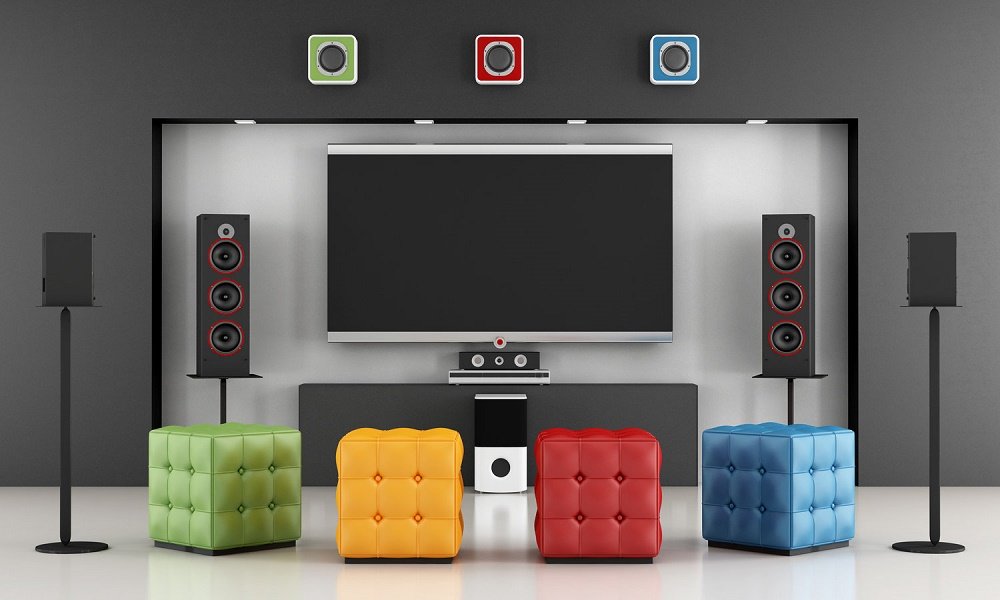 Beautiful, Custom-Designed Speakers from Artcoustic
Unlike Sonance, which delivers unbridled performance in a subtle, and often completely invisible fashion, Artcoustic is the ideal choice for those looking to make their speakers an integral part of their interior design.
Not only are Artcoustic speakers elegantly designed in a timeless style that brings together the best of contemporary and classic features, but you can also choose from a huge catalogue of designs, patterns and pictures to really make your AV system stand out.
Prefer the personal touch? Simply provide your London Artcoustic dealer with an image of your choice and have it printed directly onto the speaker face.
Better yet, should you choose to redecorate your home, you can simply replace your speaker screens to match the rest of your new decor.
A Matter of Style
Ultimately then, it's the interior design of your home which determines whether Sonance or Artcoustic are the best luxury speakers for your home AV installation.
Both deliver world class performance, with crystal-clear sound regardless as to whether you're listening to that classic rock album or watching the latest blockbuster movie.
It's just that with Sonance, all this is done through speakers which are purpose built to be unnoticeable, hidden within the very surfaces of your room, putting performance over aesthetics.
With Artcoustic on the other hand, you get a speaker system that allows you to really show off your own personal style with custom speaker screens that complement and even enhance your interior design.
Experience The Ultimate in World Class Audio From Your London AV Installers at Pro Install AV
To arrange a demonstration of our pioneering audio visual solutions, or to talk to an expert about which leading home technology brands are right for you, contact Pro Install AV online today.

Alternatively, call now to speak to one of our team on 020 7096 0078.