Turbocharge Your Workouts With a Home Automation Installation for a Fitter, Smarter 2018
22 Dec 2017
Home Automation
Always thought smart technology was just about turning the lights on and the heating down? Guess again. Here, London home automation installers Pro Install AV explain how modern technology can turn your home gym into a place you'll truly love spending time in.
So, the holiday season is behind us and you've finally finished off the last of the mince pies… and the turkey sandwiches…and the Quality Street.
You know it's time to get back into shape, but let's face it:
Your motivation for hitting the home gym and blasting away those excess Christmas calories is at an all-time low.
Wouldn't it be nice if there was a way to make your post-Holiday workouts something you really look forward to, rather than dread?
Here's the good news:
There is, and it could be as simple as integrating a state-of-the-art home automation installation into your home gym.
Below, we look at just some of the ways that integrated smart home technology can turbocharge your home workouts.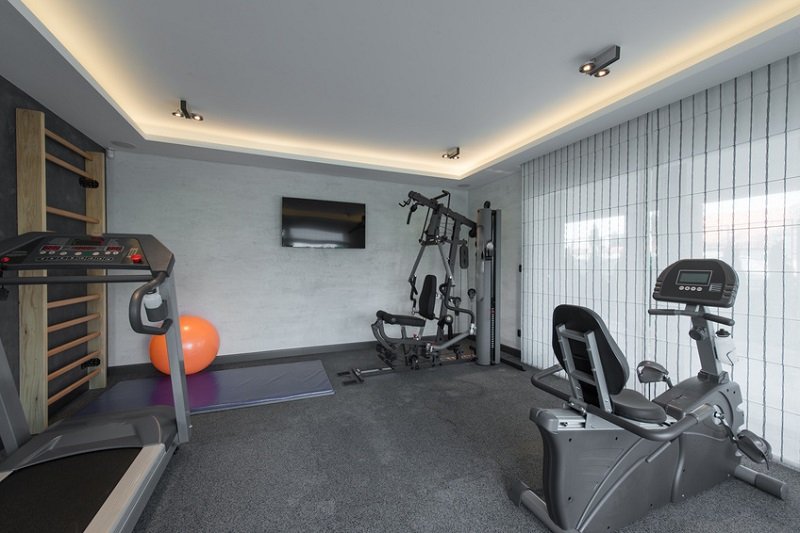 Integrated AV Installation
We all need that little something to keep us motivated and hitting it hard when we're working out in our home gym. For some of us, it might be an adrenaline-pumping soundtrack blasting through the speakers, or a movie that inspires us playing on a television.
There's just one problem with that:
All the hardware and wiring takes up valuable real estate in your exercises space, not to mention leaving it looking cluttered and untidy. That's hardly the environment you're going to want to spend a lot of time in, is it?
So try this instead:
Talk to a London home automation specialist about integrating a wireless AV installation into your gym.
If you already have a home entertainment solution in your property, your gym's AV system could easily be connected to that, allowing you complete access to all your favourite music, movies and entertainment, without having to rush back and forth to go and fetch the iPod or a blu-ray disc from another room.
Intelligent Lighting For Any workout
Have you ever noticed that different lighting scenes are better suited to different workouts?
A vibrant, well-lit workout space can be perfect for those high-intensity cardio sessions, but when it comes to breaking out the yoga mat and doing a little Downward Dog, softer, more gentler tones seem to put you in the best frame of mind.
By integrating intelligent lighting control systems into a Crestron home automation system or similar whole-home control product, you can pre-programme the right lighting for the right workout at the right time.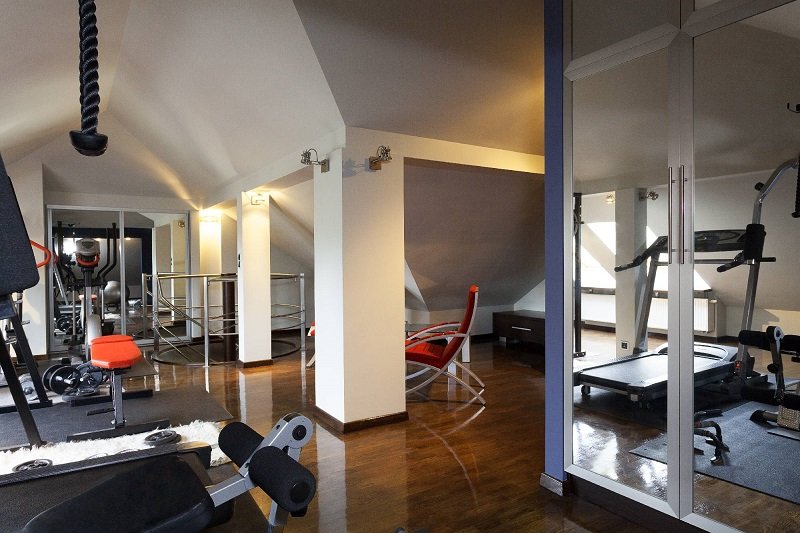 Complete Control Over Your Workouts With a Home Automation System
Best of all, your smart home control system can even combine this intelligent lighting with your AV installation so that selecting the 'yoga' scene automatically loads that gentle, ambient soundtrack at the same time as your soft lighting, whilst a pre-set cardio scene will fire up that high-octane music and your bright lights simultaneously.
Combine Home Automation Control With World-Class Smart Gym Equipment
It would take us a whole other article (if not an entire book!) to talk through all the scores of wonderful smart gym devices currently available on the market.
From smart treadmills, exercise bikes and workout stations that provide valuable, real-time feedback on how your body is responding to the work you're doing, to intelligent exercise mats with apps to guide you through any number of yoga, pilates, or aerobic exercise, if you can do it in a home gym, you can do it smarter -and better- with technology.
Yet the benefits don't necessarily end there.
When you talk to your London home automation specialist about turbocharging your home gym, ask them how the latest smart exercises devices can be combined with your home control system.
You could, for example, create a scene that powers up only your exercise bike and video system so that when you're planning to replicate your favourite spin class at home, you can be sure that the only excess energy you spend comes from your body.
Or you could even create a unique scene so that when you power down your workout equipment at the end of a vigorous session, it automatically gets your bathroom ready for a post-exercise shower, or even turns on your juicer in the kitchen ready to get that refreshing protein shake together.
The possibilities, to steal an old cliche, are limited only by your imagination.
Discover how easy it is to turbocharge your workouts with smart home gym technology. Talk to your London home automation specialists at Pro Install AV today to explore your options by contacting us online or calling now on +44(0)20 7096 0078.