What are the Best Smart Home Devices of 2019?
25 Sep 2019
Smart Technology
There's no mistake about it; technology is evolving at a faster pace today than at any other time in modern history.
Before we know it, the once-hot new products that were an essential part of every early adopter's must-buy list become old news, either becoming as commonplace in the modern home as a telephone or TV or being basically discarded as an also-ran.
While this constant evolution can be pretty exciting, it can also be fairly overwhelming too, particularly when it comes to determining which products are going to prove a worthwhile investment for your home.
Fortunately for you, that's why we're here.
Today, the smart home automation specialists at Pro Install AV offer our expert insights on the best smart home products of 2019 and recommend the top gadgets, gizmos and ground-breaking devices that are going to add the most value to your life.
Smart technology is no longer an added luxury. It's fast becoming a standard part of modern living. Here, we look at the top ten devices that are changing the way we live for the better.
Lutron HomeWorks

If you only do one thing as a result of reading this article, make it this:
Go out and invest in smart lighting control for your property.
Not only will save you money and cut your home energy bills by as much as 40%, but it will also deliver a whole raft of added benefits too:
Greater home security, better sleep, improved mood are the most obvious ones, though let's not forget that intelligent lighting solutions can also dramatically improve the aesthetics of any space, highlighting the best parts of your interior design and creating stunning scenes for any occasion.
While numerous smart lighting systems exist, our experts rank the world-class Lutron HomeWorks QS system as just about the best in the industry.
This pioneering system not only gives you total control over every aspect of your internal and external artificial lights, but it also helps you to make the most of natural daylight too, further reducing your home energy usage.
What's more, HomeWorks can also be effortlessly integrated with other home automation systems such as Control4 and Crestron to provide better control over your heating, ventilation, and air conditioning (HVAC) and home entertainment systems.
Lutron HomeWorks QS installations typically run anywhere from £5,000 to £25,000, though this does, of course, all depend on your unique requirements.
Smart lighting systems such as Lutron HomeWorks QS not only make your home look beautiful, they can also improve your mood, enhance sleep, and serve as a powerful piece of your smart home security system.
Amazon Echo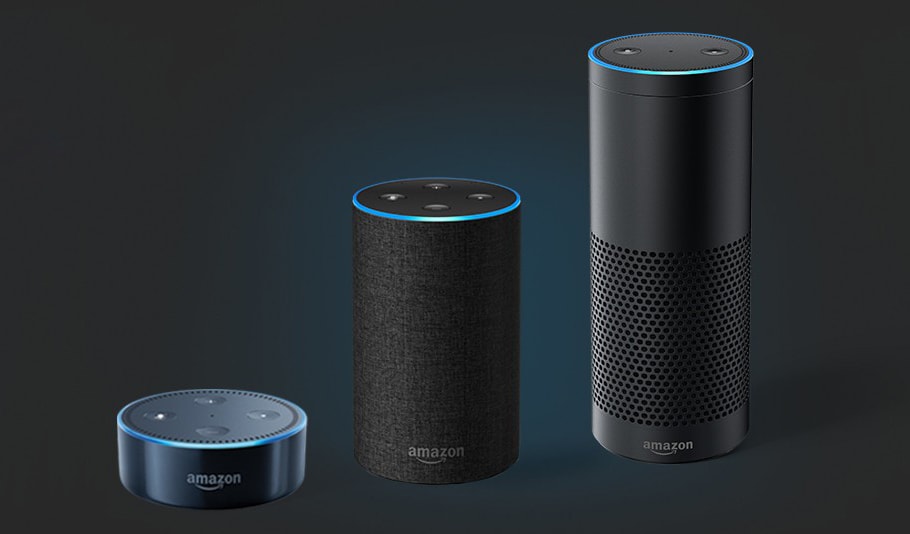 You knew it had to be on here somewhere, didn't you?
While smart-speakers may not be the talk of the smart home industry that they once were, products like the game-changing Amazon Echo (£89.99) still make a welcome addition to any home.
According to CNET, Amazon sold tens of millions of the voice-activated speakers last year alone, with developers creating 70,000 unique skills for Alexa -the Echo's software- to carry out.
Meanwhile, over 4,500 different brands have released 28,000 Alexa-compatible smart home products, so while the likes of Google Home and Apple HomePod still have their place, if you need a smart speaker that can serve as the hub of your entire smart home, the Echo is certainly the one for you.
The Amazon Echo's exceptional compatibility with almost 30,000 different smart home devices makes it an essential component of any quality smart home automation system, allowing you to manage multiple aspects of your property using simple voice commands.
Lutron TouchPro Wireless Thermostat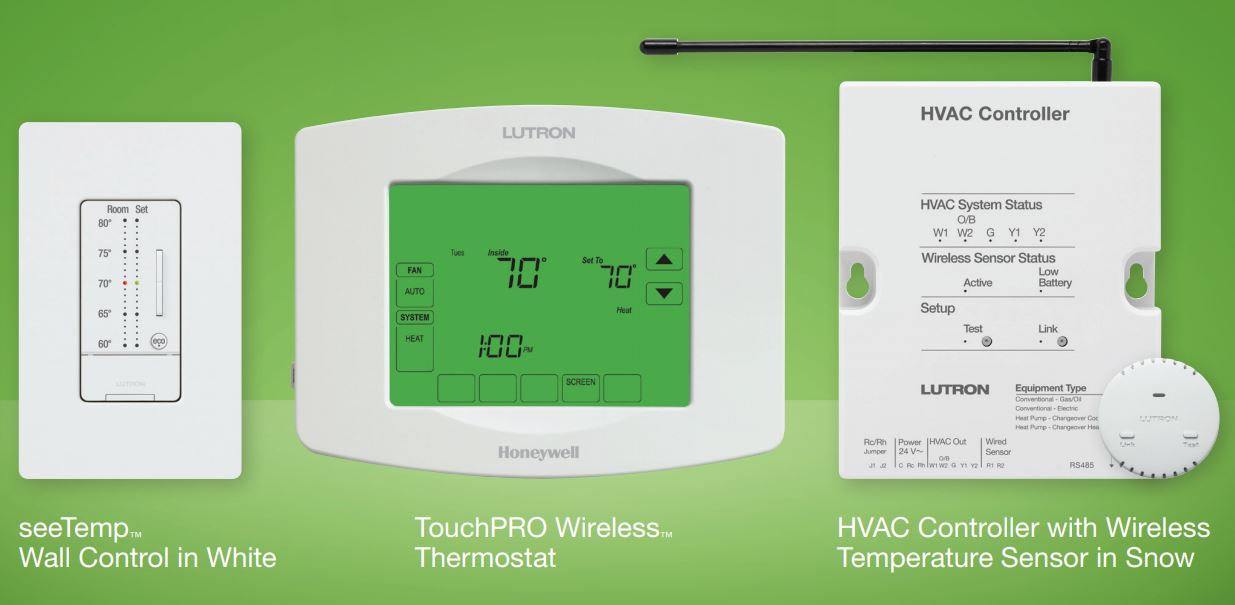 While the likes of NEST have been earning rave reviews for their own brand of smart climate control solutions, we still prefer to give the nod to Lutron and their innovative TouchPRO wireless thermostat (from £200).
Easy to install in any home, the Touch PRO features an intuitive touch screen interface and can also be controlled from a smartphone or tablet device via the popular Lutron Home Control+ app.

The device allows you to gain precision control over the temperature in your home, helping you to keep your energy usage (and thus your utility bills) as low as possible while still keeping your home at a comfortable temperature whenever you're home.
Smart climate controls can help you reduce your home energy usage, not only cutting the cost of your utility bills, but helping you to reduce your carbon footprint in the process.
PHILIPS Hue White & Colour Ambience E27 Smart Bulb Starter Kit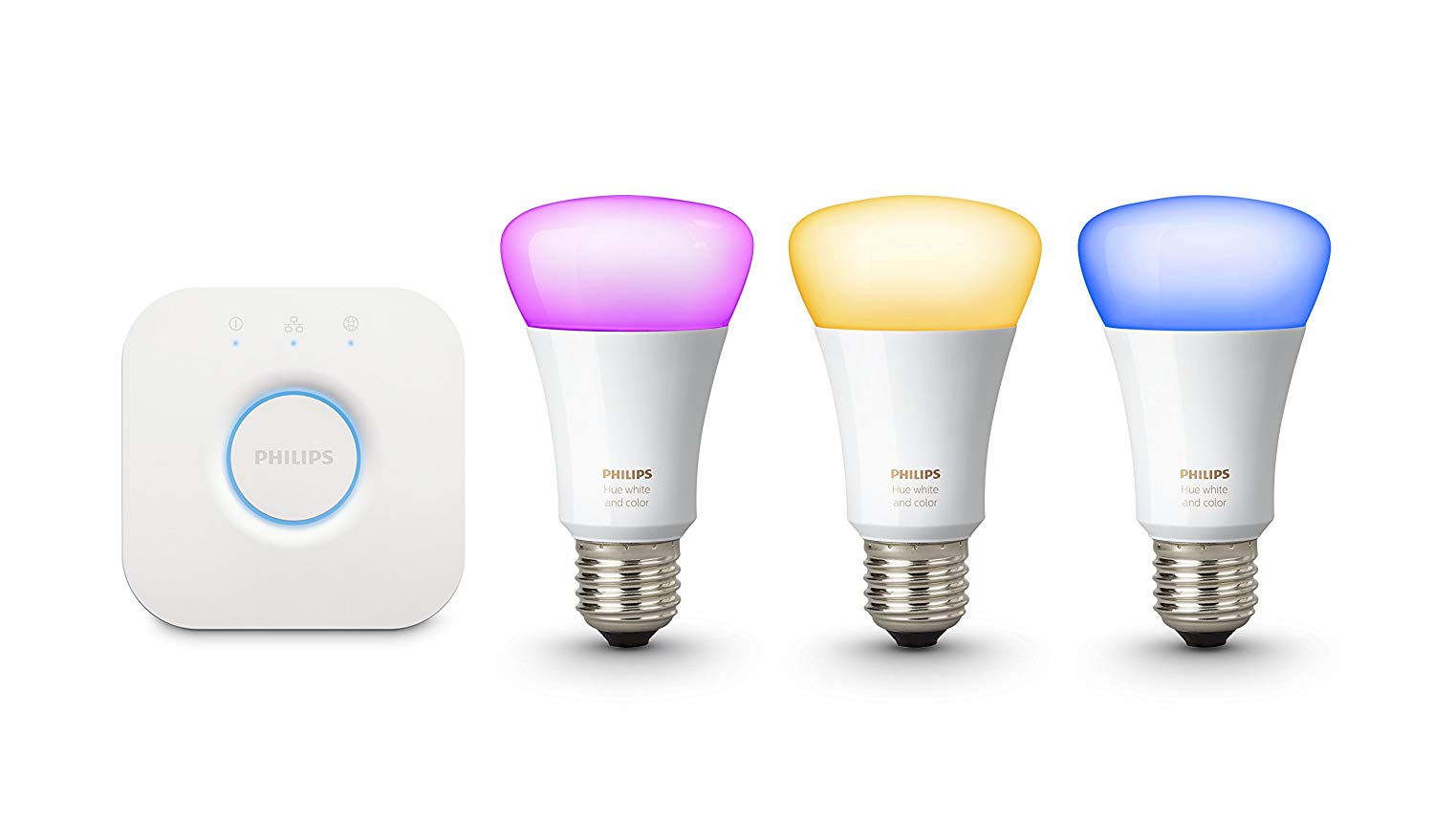 Of course, not everybody wants or needs a complete smart lighting system like Lutron HomeWorks even though they do want the option of creating stunning lighting scenes in their home.
In that case, the PHILIPS Hue White & Colour Ambience E27 Smart Bulb Starter Kit (£169) proves a popular option as an entry-level smart lighting system.
Compatible with Apple HomeKit, Amazon Alexa, and Google Assistant, the Philips Smart Bulb Starter Kit allows you to customise your lighting experience with over 16 million -yes, million- colours to create the absolute best scene for any occasion.
The system proves popular for those who regularly host parties or other celebrations in their home as it can be fully integrated with your home entertainment system, syncing up with your favourite music and movies to create stunning lighting effects.
Sonos Wireless Multi-Room Audio System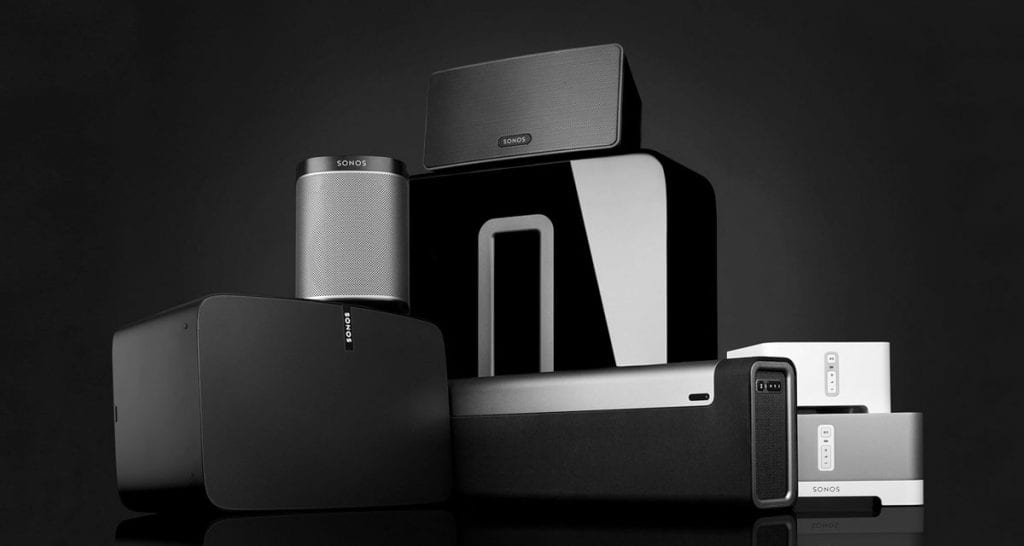 The heart of any multi-room AV system, Sonos' revolutionary wireless music systems (from £1,600) have been transforming the way music aficionados experience their favourite sounds for well over a decade.
No system that we've ever encountered even comes close to matching Sonos for cross-service search functionality and multi-platform compatibility. As well as accessing your own library of music from a dedicated NAS (Network Attached Storage) device (from £150)  Sonos wireless music system can also allow you to access over 100,000 international radio and podcast services, as well as 60 leading streaming music services such as:
Amazon Prime Music
Apple Music
Apple Airplay
Deezer
Google Play
FM
Mixcloud
Napster
Tidal
Soundcloud
A must for music lovers and audiophiles alike, the Sonos multi-room wireless music system offers premium level audio quality and streaming of all your favourite music, radio shows, and podcasts from a wide variety of sources.
Irobot Roomba 980 Smart Robot Vacuum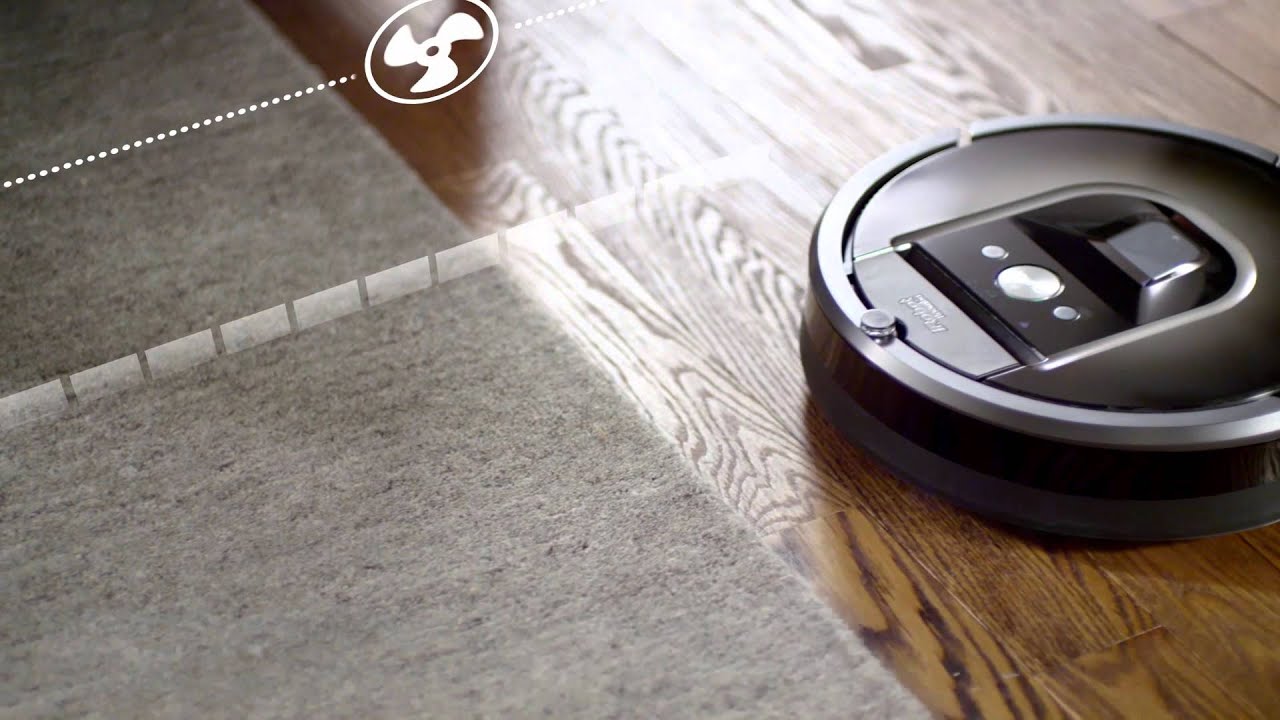 And now for something a little different. While we've mostly looked at systems and set-ups so far, there's no denying that the iRobot® Roomba® 980 deserves a space on this list, not to mention space in any modern smart home.
This Wi-Fi-connected robot vacuum (from £600) eliminates the hassle of housework, leaving every floor in your home looking absolutely spotless, and all just at the click of a button.
The innovative AeroForce® Cleaning System with Power Boost is able to detect those parts of your home that need an extra clean and deploy additional power to do so.
What's more, at just 3.6 inches tall, the iRobot can effortlessly clean those hard-to-reach spots such as under the bed and beneath the sofa.
It also comes with a handy app that allows you to control the device from anywhere and a charging station that the device automatically returns to after it's done the cleaning so that it's always ready to go when you need it.
Samsung Family Hub Fridge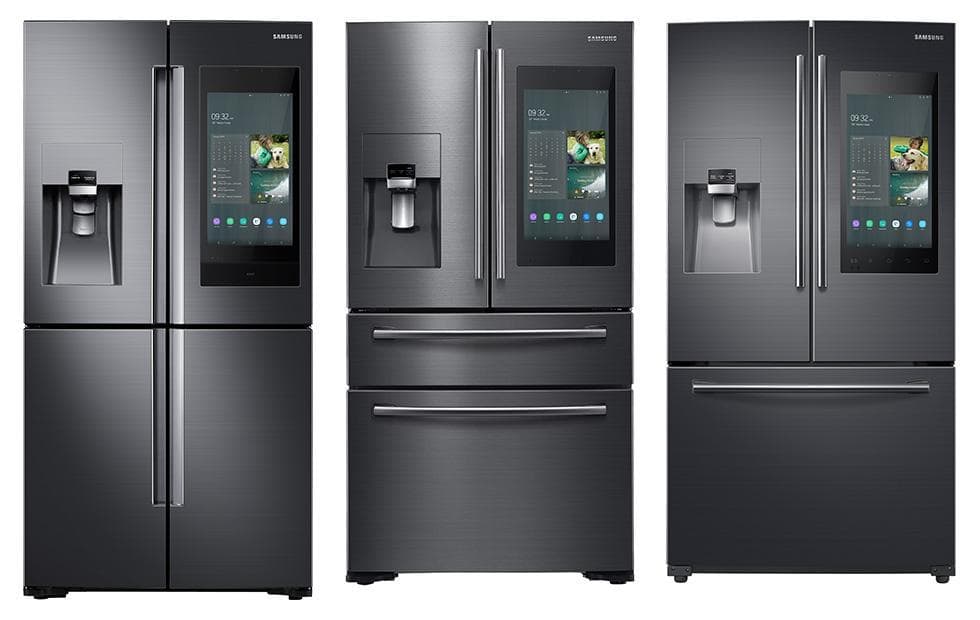 Always thought the fridge was just a place to store food? Not this one.
The Samsung Family Hub (£1,999) really does serve as the heart of the modern home, providing everything busy families need to stay connected, stay organised, and yes, stay fed.
Along with ample food storage, the centrepiece of this ultimate smart refrigerator is a large tablet screen built into the door that can be used to access calendars, photos, notes, reminders and more.
You can even use it to watch YouTube videos, stream your favourite Netflix shows while you cook dinner and even play music.
Inside the fridge is a camera that you can access via your smartphone, so if you happen to be wandering around the supermarket, you can check to see what's in store at home and buy anything you're missing.
More than just a refrigerator, the Samsung Family Hub is the heart of any modern home and comes complete with a large tablet built into the door that you can use to watch your favourite TV shows, stream YouTube videos, access your family's calendar or create notes.
Gourmia WiFi Coffee Maker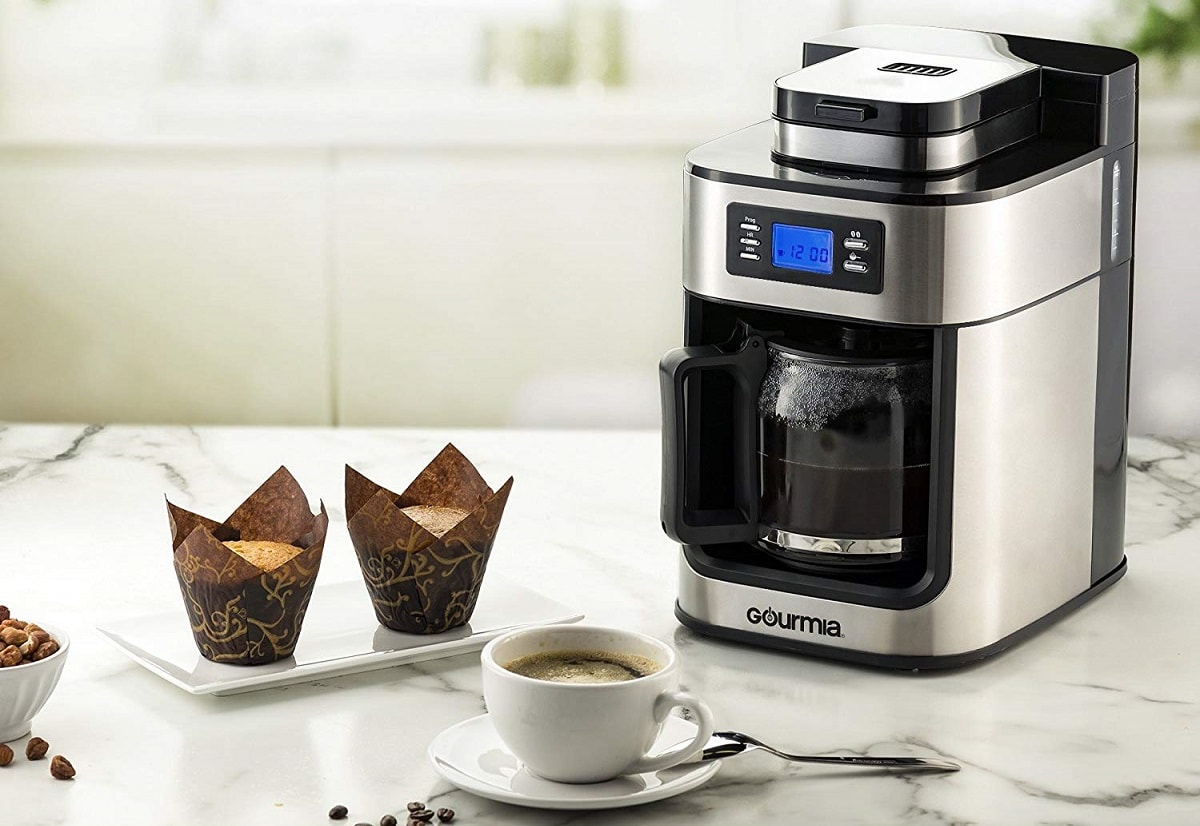 Let's stay in the kitchen next with the top-of-the-line Gourmia GCM4700 Coffee Maker (£140) which comes with a built-in coffee grinder, programmable 10 cups automatic drip, glass carafe and LED display.
The next generation of all-in-one coffee makers, the Gourmia GCM4700 easily integrates with Amazon Alexa, Google Assistant and IFTTT so that you can demand your favourite cup of coffee without having to lift a finger.
It is also very easy to programme so that you can set it to have your morning coffee ready for you when you wake up, and a number of settings to ensure you get that freshly brewed taste exactly the way you like it.
While there are certainly a number of quality smart coffee makers on the market, few are as simple to use and as affordable to buy like this one, which is why it's our absolute top choice.
Crestron All-in-One Home Automation System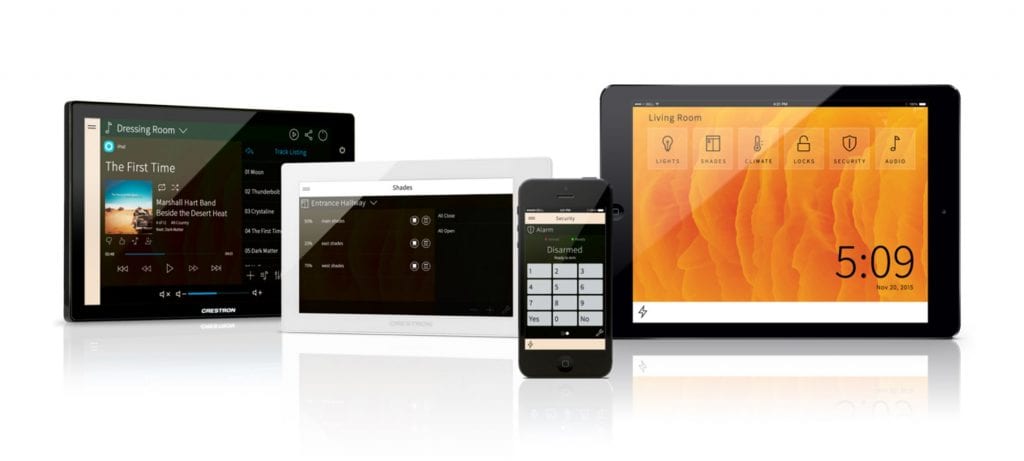 As industry leaders in the world of smart home automation systems, it's no wonder that Crestron's all-in-one solutions are among the very best on the market.
Home automation prices start from just £12,500 for a basic home cinema room, leading up to over £90,000 for a complete Crestron installation with 16-zone AV distribution, 16-camera HD CCTV system, smart lighting and climate control, a wired security alarm, 5.1 surround sound and more.
The best part? All of this can be controlled via a simple-to-use app installed on your smartphone or tablet device, or, thanks to integration with Google Home and Amazon Echo, even by simply using your voice.
Industry leaders in the world of smart home automation control, a Crestron all-in-one system offers effortless management of your entire property from a single, smartphone device.
Control4 EA-1 Entertainment and Automation Control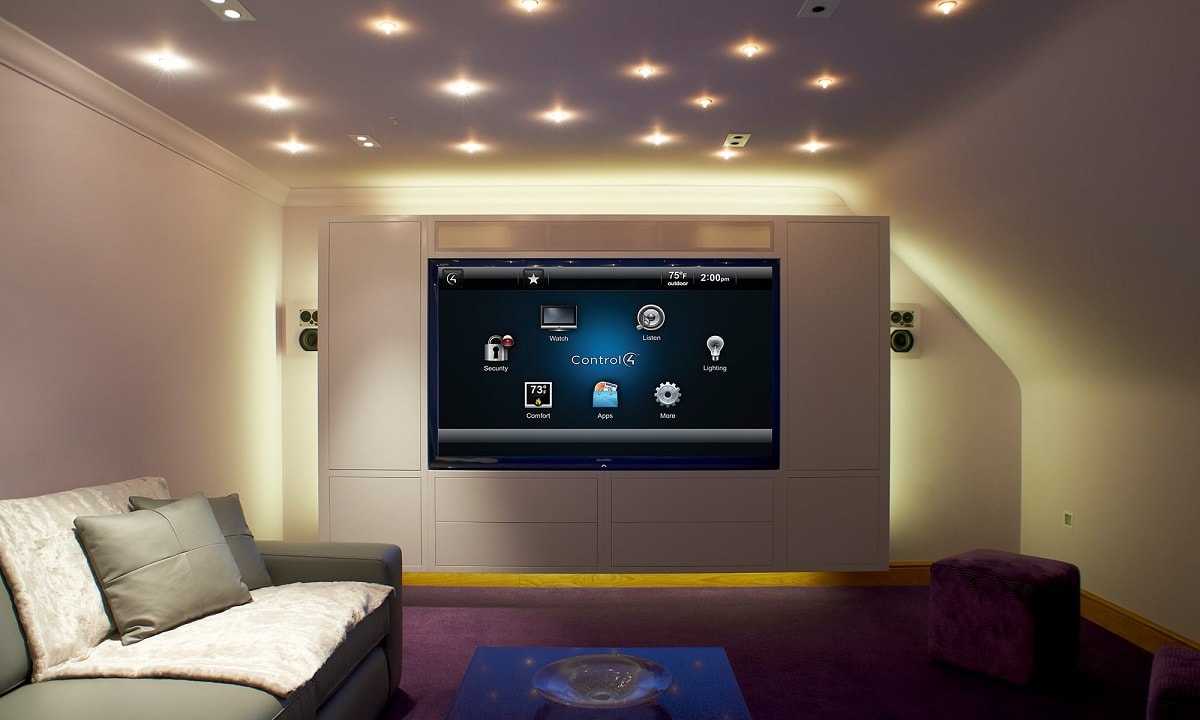 Last but by no means least, we couldn't end any list of the best smart home products of 2019 without first tipping our hats to Control4.
We've long been big fans of the way the company's entry-level home automation and home entertainment systems make it possible for anybody to enjoy world-class smart home technology even on a modest budget.
Today, however, we're more concerned with the company's new EA-1 controller and SR-260 remote bundle (£800), an all-in-one device that provides effortless control over your TV, your connected entertainment devices and all the smart products surrounding it.
The EA-1 controller also makes it possible to expand your existing Control4 home automation from one location into a multi-room set up, again allowing you the simplicity of controlling it all from a single device.
And if that doesn't earn Control4 a spot on this list, we don't know what will.
To find out more about how Control4's affordable home automation options can add value to your home, or to discuss integrating any of the products featured here into your existing smart .home set up, call Pro Install AV today on +44(0)20 7096 0078