What is Matter and is it worth it?
08 Dec 2022
Home Automation
Smart devices are in demand with more people than ever choosing to update their homes so they're more efficient. There's an amazing range on the market which includes lighting controls, automatic blinds, doorbell cameras, and fully integrated home cinema systems.
To date the ability to easily control all this smart technology has been somewhat lacking. But no more. The rollout of Matter changes all that! So, why is it important for your smart home? We'll explain all that in our post.
The Matter: what is it? And why is it a big deal?
So many trusted brands are rolling out exciting new Smart Home Gadgets for our homes these days. It's hard to choose which to buy and which would integrate with existing smart devices.
This is where Matter comes into its own! It provides the very foundation for every smart device in your home. Big name brands like Google, Apple, Samsung, Amazon, LG and Zigbee (now Connectivity Standards Alliance) are all onboard. The result, a revolutionary way to simplify how smart homes are set up. Making them even 'smarter' and thus, easier to control!
With the involvement of so many big brand names, Matter's innovative interoperability protocol simplifies everything for you. In effect, Matter cleans things up from being a tad messy to ultra-polished. 
Are there any downsides to Matter?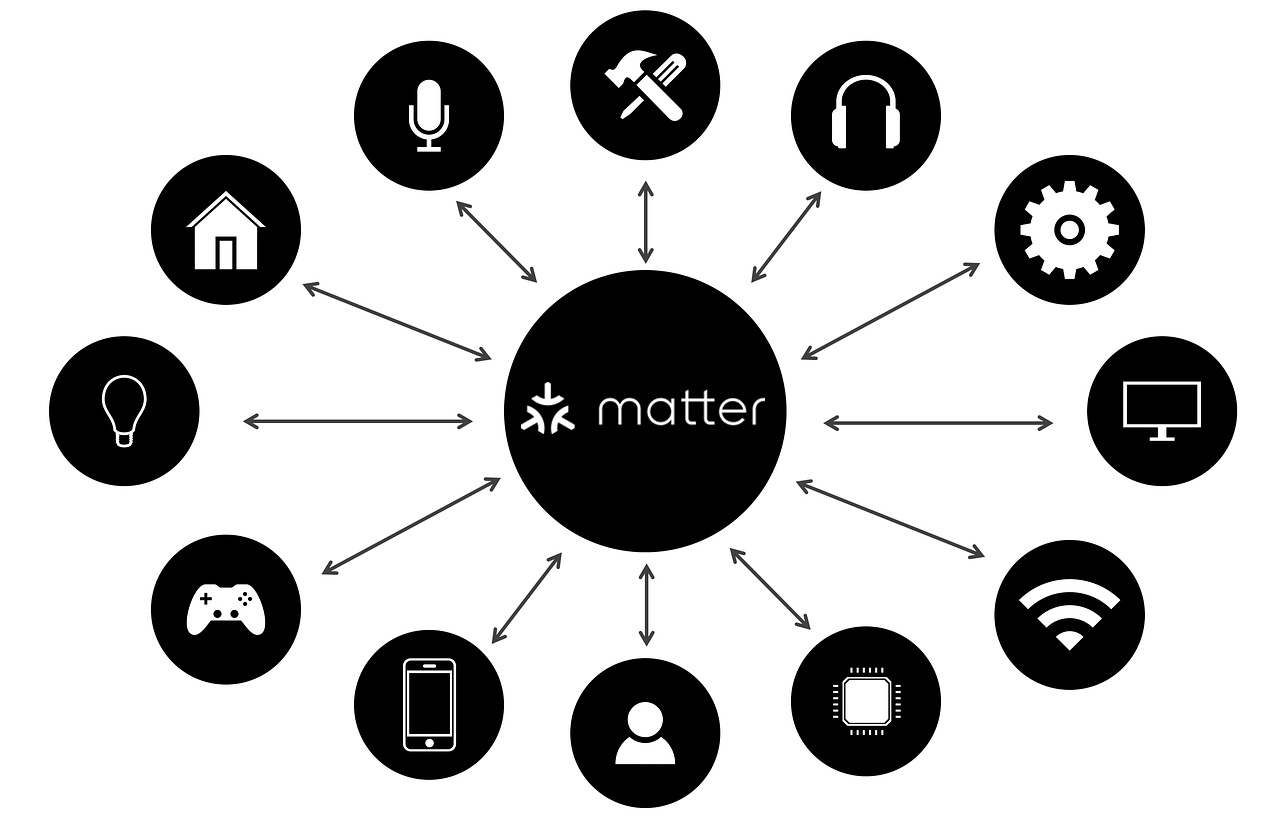 You'd need to make sure a dedicated hub can link to the correct peripheral smart devices. Plus, you'd need to decide which work for your home based on the ecosystem and assistant you've already installed.
That said, big brands have made it their goal to ensure smart devices work across different ecosystems. And Matter does that. For example, if you have an Amazon Echo Show display, it should work seamlessly with say, a Google Nest doorbell, hypothetically that is!
How are existing smart home devices connected without Matter?
Not many people realise how their existing smart home devices are connected. It  all happens via Zigbee, Z-Wave, Thread and other radio protocols as well as Bluetooth. These won't vanish with the emergence of Matter though.
Zigbee will continue to develop and could even merge with Matter further down the line. Z-Wave is also involved with Matter to a lesser degree though.
Thread is set to roll out certifications for specific Matter-approved devices, so it's expected to play an important role in the future of Matter as it evolves. 
Google, Samsung, Amazon and Apple's involvement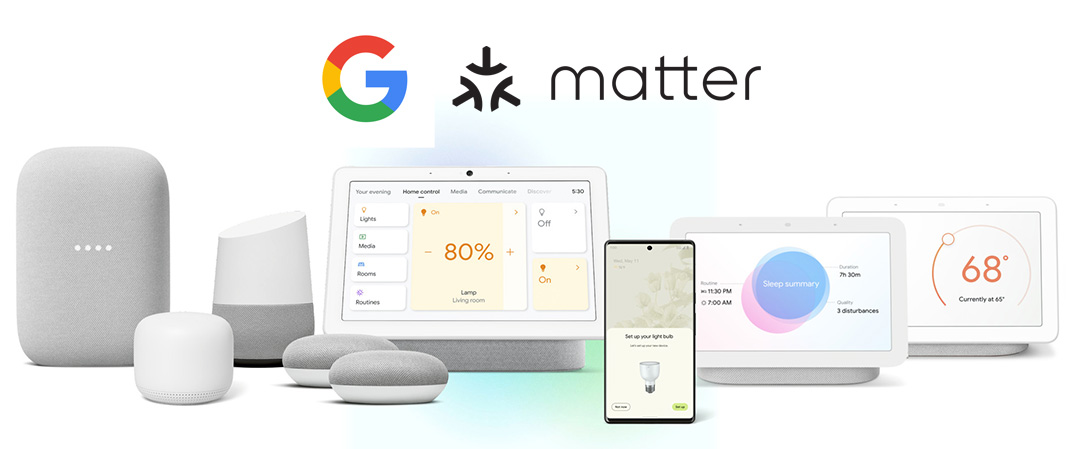 As mentioned, big brands are onboard with each playing an important role in Matter as it stands today and it's future development. For example, Google Nest was first to detail its plans before Matter was even launched.
Google's all set to update smart devices
Smart devices with a Matter stamp on them could be controlled by Google Assistant. In short, Google's devices are being updated allowing them to connect to Matter products.
The smart devices with the update to include:
Google Home speaker
Google Mini
Nest Mini
Nest Hub both the first and second gen
Nest Hub Max
Nest Audio
Nest Wifi
Nest Thermostat is set to support Matter as well allowing you to control the device via another smart assistant, hypothetically that is. Google is also set to support Matter via Android phones. Thus allowing the pairing of Matter products much simpler all thanks to Google's Fast Pair tech. 
Amazon Alexa and Matter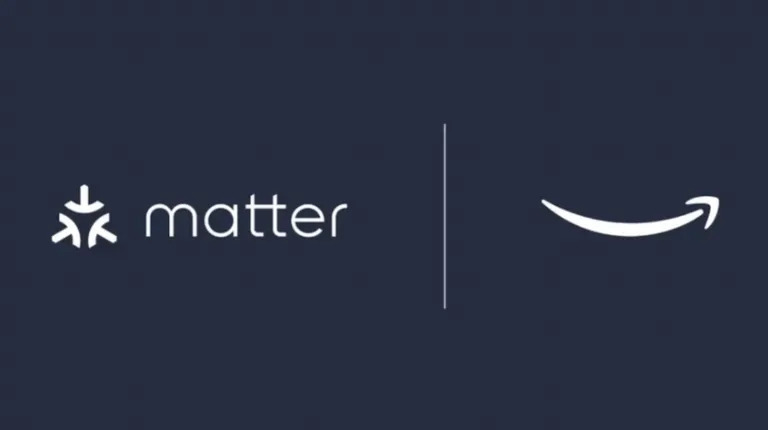 Amazon, not to be outshone by Google, plans to upgrade its 17 Echo and its other connected smart devices so they work seamlessly with Matter. Amazon's goal is to make their devices compatible with as many smart home devices as it can, no matter what protocols the devices are built on.
Apple HomeKit and Matter
Apple's involvement with Matter matters too with plans for iOS support. You'd be able to manage Matter devices via your Home app so it all works seamlessly together.
Samsung SmartThings and Matter
Samsung's SmartThings platform is being updated allowing Matter to control Samsung smartphones, smart appliances and TVs. 
But what does it mean to existing smart home devices?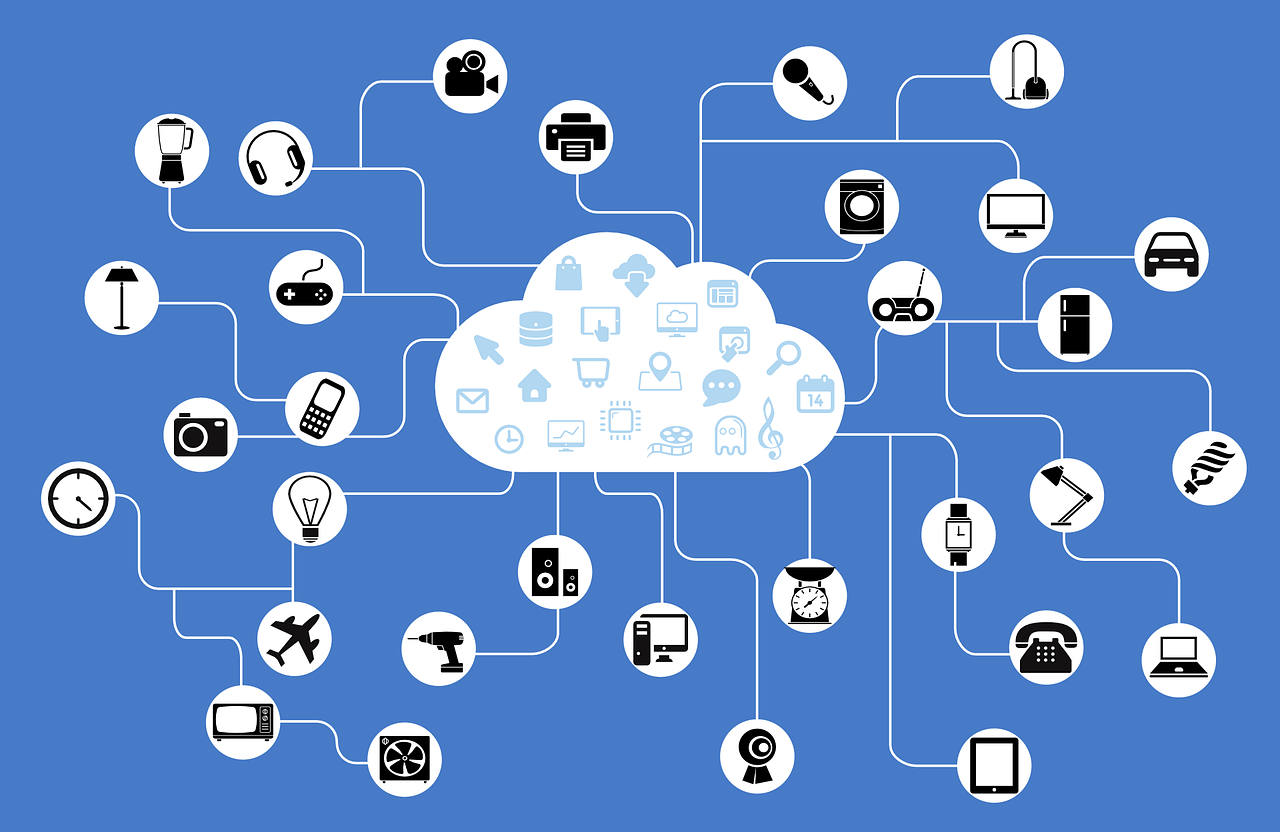 You may be asking whether your existing smart home devices will be supported. The answer is that it depends on the devices 'hardware'. If your devices are fairly new and run via Wi-Fi or Thread, the process of upgrading to Matter should be relatively easy. Whether through a software update or a 'bridge'.
That said, older devices may not be upgraded thanks to their existing, and heavy software load. The good news is that it's the hubs that older devices communicate through that are upgraded or bridged to Matter and not the devices themselves.
Lastly, why Matter matters
Matter is set to provide you with secure and reliable connectivity. Moreover, smart home devices would work seamlessly together, both now and further down the line.
In short, Matter is designed to create more connections between more devices. Thus simplifying future development for manufacturers while increasing compatibility for you, the consumer! Matter, in short, is the next-gen standard for smart home IOT devices.
Matter makes smart home installation simpler while making your smart devices easier to control. In short, Matter makes your smart home smarter.
Want more info about Matter?
With years of experience to back us up, Smart Home Automation London is here to provide advice and support pre-installation and after sales too. The introduction of Matter will provide a standardisation of smart home devices that's really exciting.
To find out how we can help install the newest smart tech in your home, call +44(0)20 7096 0078. One of our experts in smart home installation is here to explain why Matter matters!