Your Pre-Winter Home Automation Checklist: Essential Tasks to Prepare Your Smart Home for the Winter Months
19 Aug 2019
Home Automation
With the warm, sunny days of summer surrounding us, winter may well be the last thing on your mind right now.
After all, who wants to think about the freezing cold, dark nights and grey skies when there's a plethora of BBQs to attend, beaches to bask upon and garden parties to organise?
Not you, that's who.
Yet still, we have to face the harsh reality that before we know it, summer will once again be little more than a distant memory and winter will be upon us once more.
Not that it has to be so bleak or dreary.
By taking care of your smart home automation system now, you'll be prepared to spend the winter months in a home that is not only safe and warm but plenty of fun too.
So if you can prise yourself away from another afternoon of sunbathing, why not take the time to go through our pre-winter home automation checklist and get yourself ready for a winter that's peaceful, cosy and contented.
Winter may be the last thing on your mind right now, but make no mistake about it, those cold, dark days will be here before you know it. That's why it's so important to take the time now to ensure your smart home technology is in optimum condition ready for the winter months.
1: Warm Up with Shades and Smart Climate Control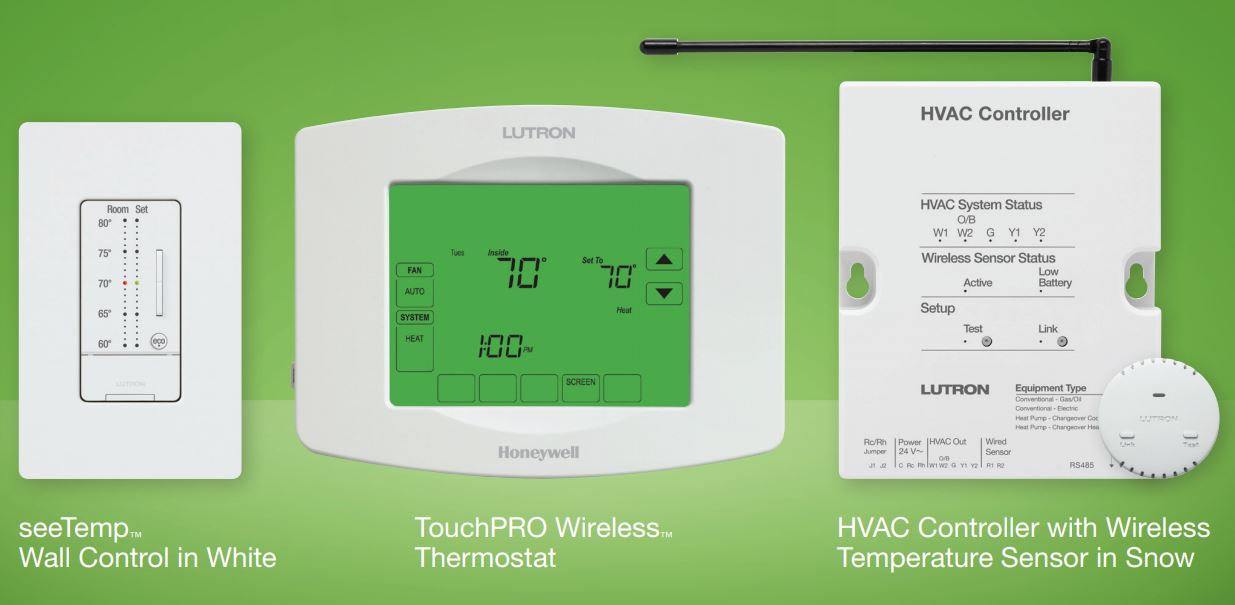 If you haven't already done so, now may be the perfect time to consider investing in a smart thermostat solution like the Lutron TouchPro Wireless Thermostat (from £200).
Providing you with complete precision climate control over your entire home, the TouchPro and similar devices can ensure your property is always warm and cosy while still keeping your energy bills and carbon footprint at a minimum.
You could, for example, set it so that the temperature rises as you yourself start to rise from your early morning slumber before switching back to energy-saving mode once you set off for work for the day. Or how about being able to fire up the heating from your smartphone as you leave the office so that you've got a warm, toasty home to come back to after a long drive on a dark and cold winter's evening?
Not that thermostats need to do all the work. Smart shading solutions such as Lutron's best-in-class Serena series (from £1,000) can help prevent warm air escaping through windows, keeping your home warm without expending extra energy.
If you already have these or similar products, now might be a good time to put them through their paces and check that they're performing at their optimum best in readiness for the winter.
If things need repairing or upgrading, or if you simply want to discuss the best way to pre-program your smart climate control system ready for the winter, your London Lutron dealer will be able to help.
Climate control solutions such as smart thermostats and automated shades can help you keep your home warm and toasty without expending excess energy, allowing you to stay comfortable without overspending on your utility bills.
2: Check your smart lighting and design pre-set scenes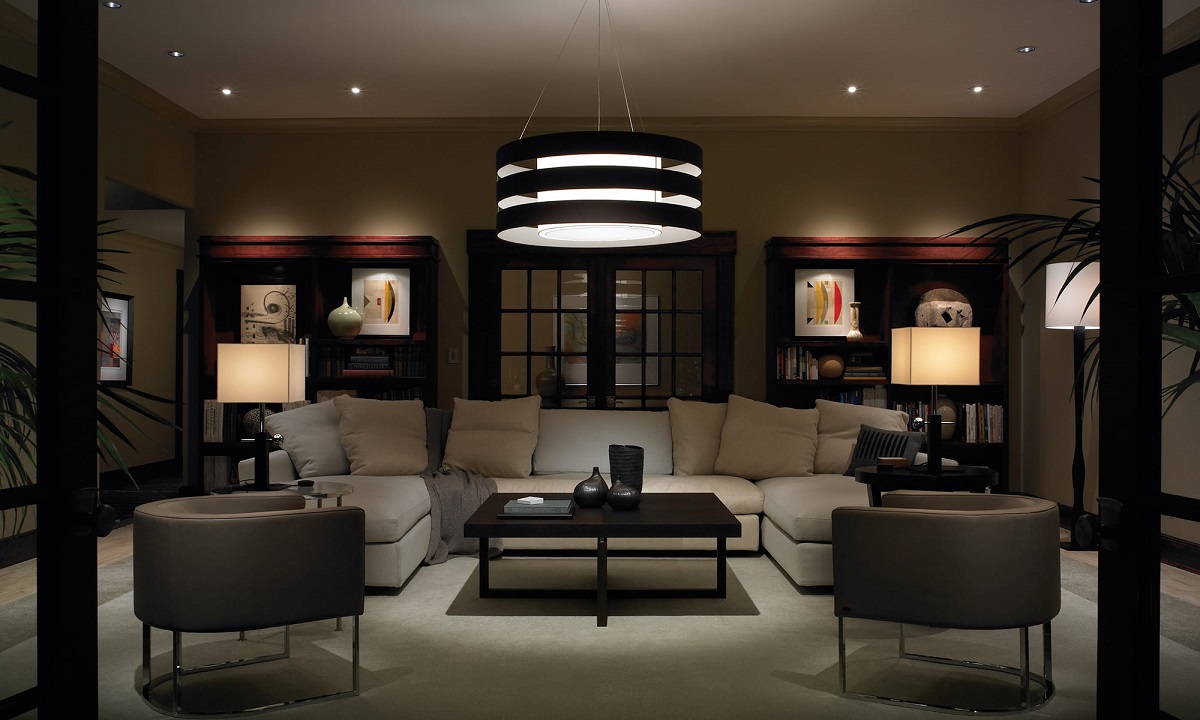 If you only invest in one home automation product this winter, make it a smart lighting system.
Having adequate lighting in those long, dark winter months can help improve your mood and stave off those dreaded winter blues while at the same time improving your sleep.
Yet it can also prove incredibly beneficial in helping keep you and your loved ones safe.
If you set your lights so that they can be turned on by a smartphone device, you can ensure that you have adequate lighting as you walk from your car to your front door, or even link them up to motion detectors to serve as a powerful deterrent to would-be intruders.
Lighting can also help you navigate your way around the outside of your property, illuminating any slip or trip hazards and helping you to avoid them.
Again, if you already have smart lighting control installed in your property, now is a perfect time to ensure that it's fully working in readiness for the winter months. If you haven't, you may want to consider talking to your Lutron dealer about finding the right solution for you.
3: Update Drivers and Software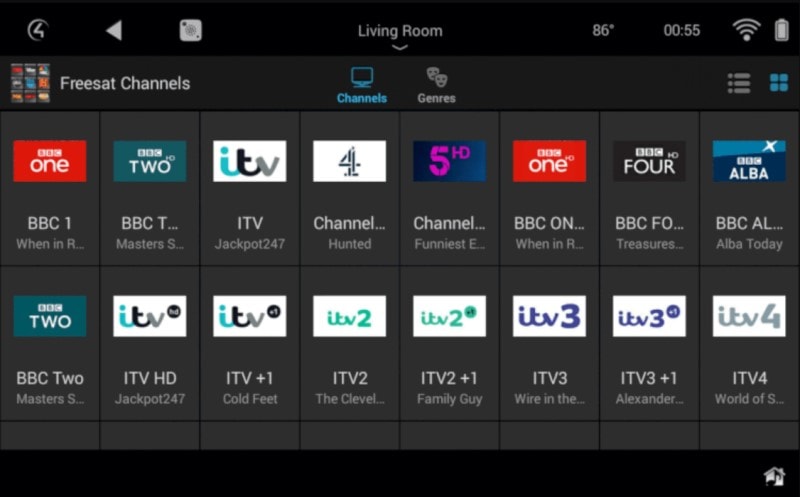 Though your home automation installation may have been in perfect working order when it was first installed, it's important to know that smart technology manufacturers are always working tirelessly behind the scenes to improve on their existing products.
Periodically, they release software and driver updates designed to improve performance, fix bugs, and add new features.
Not installing these updates means more than simply missing out on those new features, it also means that your smart system is more susceptible to a security breach. Hackers will often target outdated systems as they're usually more vulnerable, so it pays to get that taken care of.
When winter comes, you'll have enough on your plate without having to deal with the hassle of updating your smart home system, so pull yourself away from the BBQ for half an hour to take care of that now as part of your pre-winter checklist.
Outdated software can leave you vulnerable to hackers and security breaches, which is why it's so important to ensure that all of your drivers and devices are fully updated on a regular basis.
4: Ensure your hardware is safe from the elements
It isn't just your software that's vulnerable. Did you know that your cold, damp weather can affect your hardware and stop it from working properly?
If you think the weather might have an adverse effect on your technology, consider moving it to a new location -at least temporarily- or at least finding some way to ensure that the area where your hardware is currently stored can be kept dry and at an appropriate temperature throughout the winter.
5: Will your cabling survive the winter?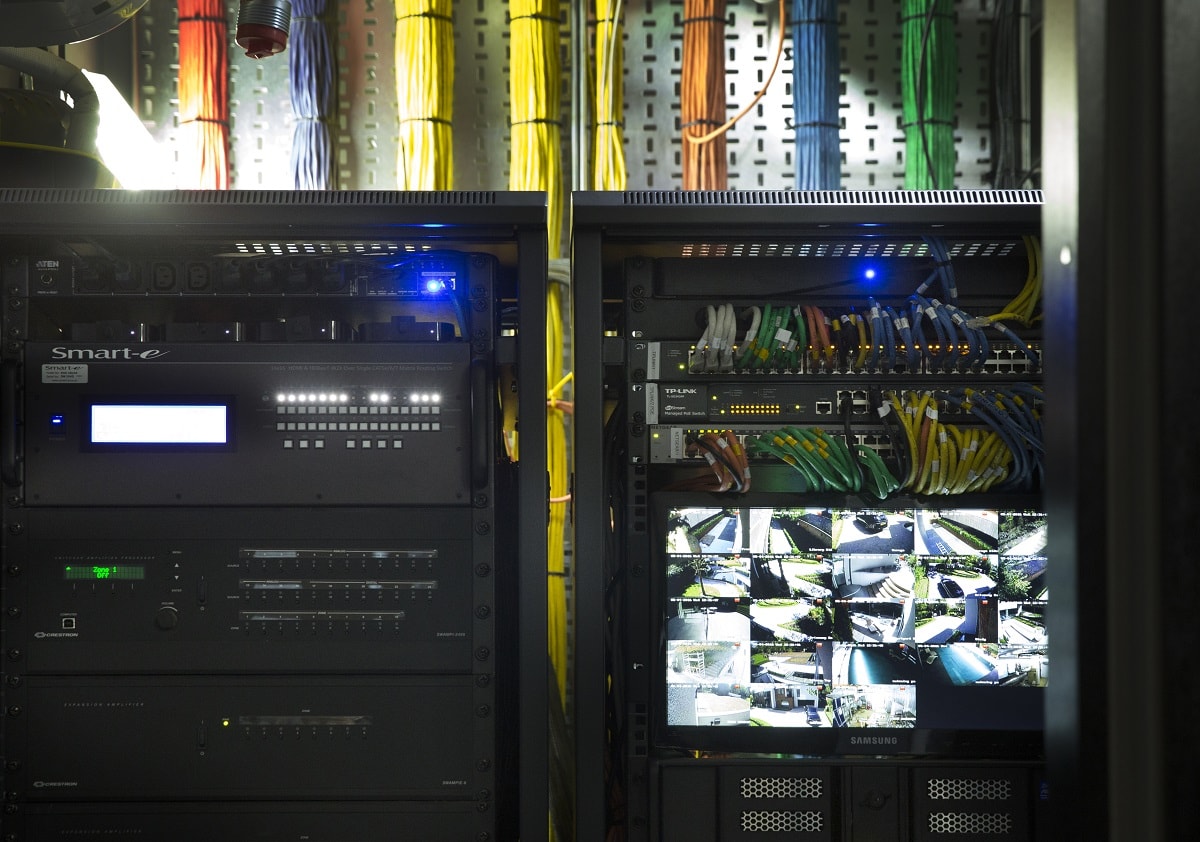 The same goes for those all-important cables that lie at the heart of your smart home infrastructure. Old, weathered cables are more vulnerable to the elements and could cause the kind of problems that take your entire system offline.
Before it gets too cold and dark outside to do anything about it, consider whether you might need to invest in new cabling, or at least reinforce the cables you already have to keep your system in good working order in the latter half of the year.
Cold, damp weather can have a detrimental impact on your hardware and cabling. Check that your equipment is kept in a dry place at an appropriate temperature and that your cables are strong enough to survive the winter.
6: Upgrade your smart home security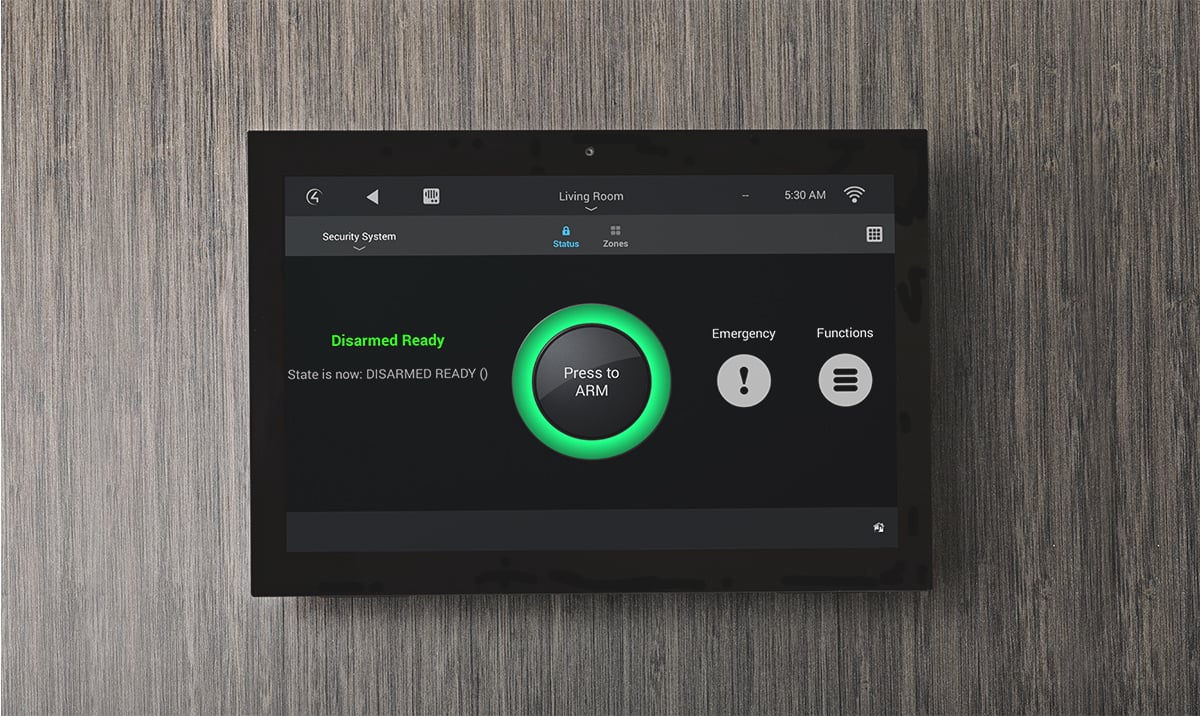 Did you know that home break-ins are three times more likely to occur in winter than at any other time of year?
The combination of darker nights and the increase in social engagements around the Christmas holidays means that home burglaries increase in the last few months of the year, but that doesn't mean that your property has to become part of this ever-growing statistic.
If you already have a smart home security system, now is a good time to check that it is in top working order.
Are your security cameras fully operational?
Are they providing live video feeds of your property?
Can you access those feeds any time, from anywhere, on any internet-connected device?
Are your alarm systems in place?
Are they working properly?
Have you set up your smart home system to create a simulated occupancy scene that serves as an intruder deterrent by creating the impression that you're home even when you're not?
Does your smart lighting system have motion sensors so that the lights come on whenever someone approaches your property?
Have you invested in a smart doorbell so that you can interact with visitors to your property via video or intercom?
If you don't yet have a smart security system in place, you might want to consider reading our recent article on things to consider before installing your first home security set-up.
More home break-ins occur in the winter than at any other time of the year, so if you haven't already invested in a smart home security system, now is the best time to do so.
8: Check your smart home entertainment system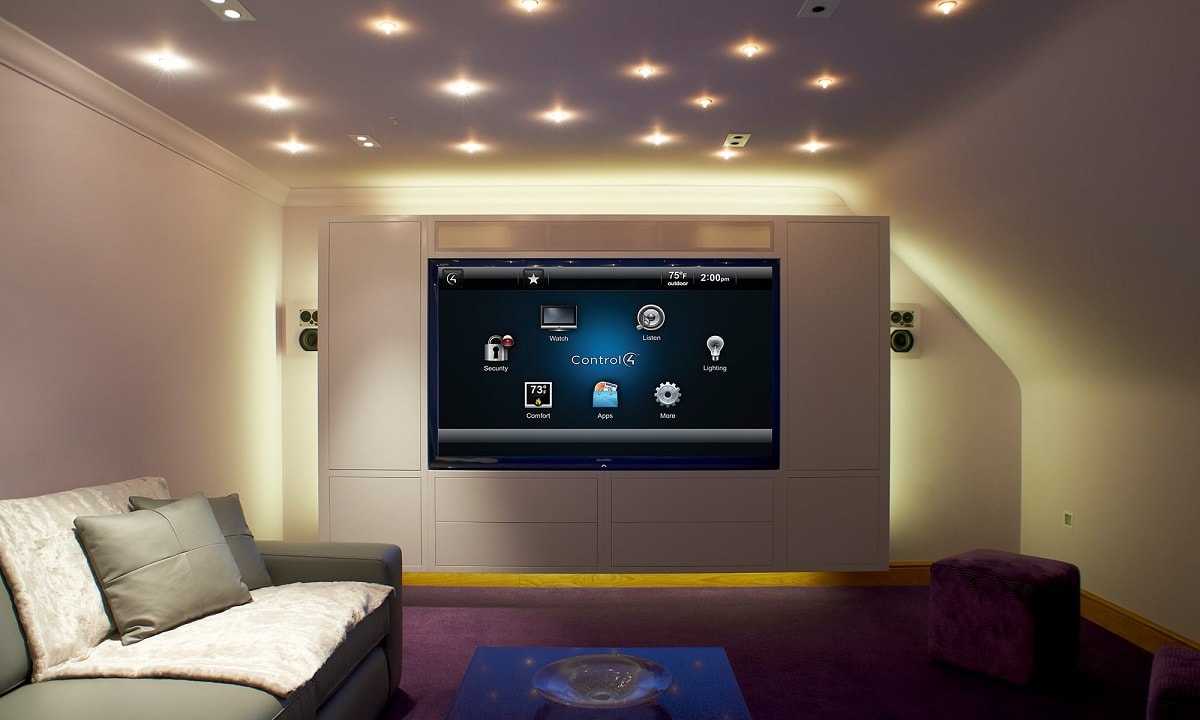 The longer winter nights and drab, dreary weekends are perfect for spending time with the family, cuddled up on the sofa and watching your favourite movies and shows on your smart home entertainment system.
But is your current system fully up to the task of keeping you and your family well entertained this winter?
Does all your equipment work?
Should you be upgrading to 4K HD to enjoy even greater picture quality?
How can you incorporate the latest gaming consoles into your multi-room av system?
If you'll be making the most of your indoor time this winter, take some time now to carry out any essential upgrades or to have those discussions with your smart home automation installers about which products can help you and your family to better enjoy the entertainment that you love.
9: Stay Connected Even if You're Not Home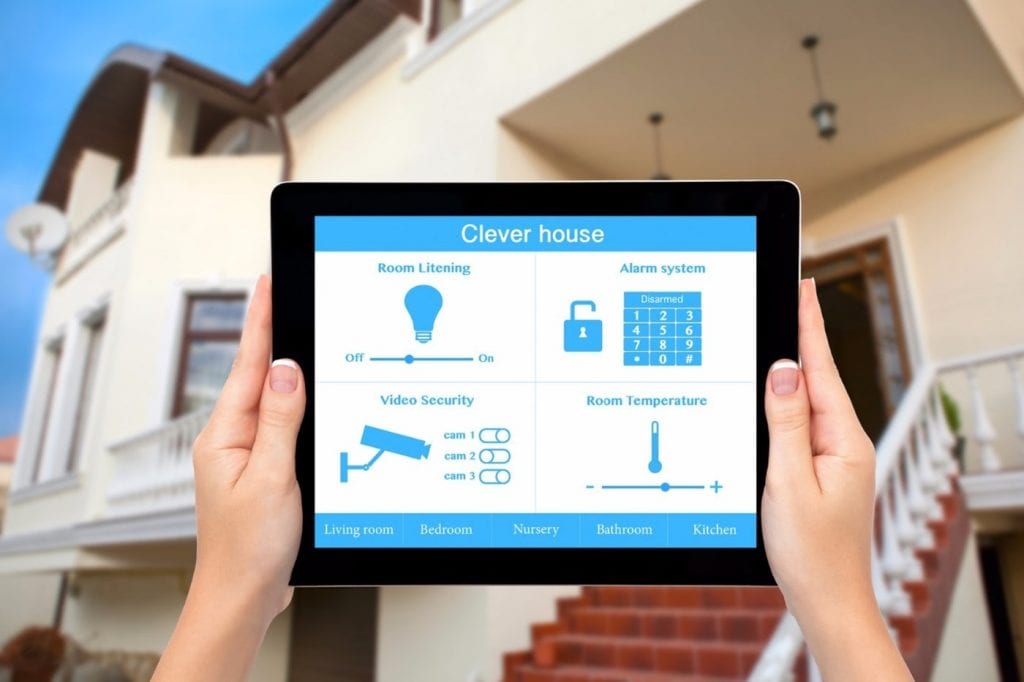 Of course, hanging out at home is not everyone's idea of a perfect winner. You may prefer to pack your bags and jet off for pastures new.
With the lashing rain, freezing temperatures and long hours of darkness at home, nobody could blame you, especially not us.
Still, we'd like to encourage you to use your smart home system to its fullest in protecting your property when you're away.
Set the 'Away Mode' on your Control4 home automation system so that it replicates your family's behaviour, turning lights and your entertainment system on and off as if you were home. This creates the impression that everyone is home even when you're off on a warm beach somewhere and acts as a powerful deterrent to would-be burglars.
Be sure that you have the right apps installed on your phone so that you can view your security camera footage or interact with guests via your smart doorbell and, of course, go back and double-check on that security system to make sure it's working properly.
Use your home automation system's away mode to create a simulated occupancy setting, giving the impression that you're home even when you're not and creating a powerful deterrent for would-be intruders.
10: Invest in a smart home maintenance package from Pro Install AV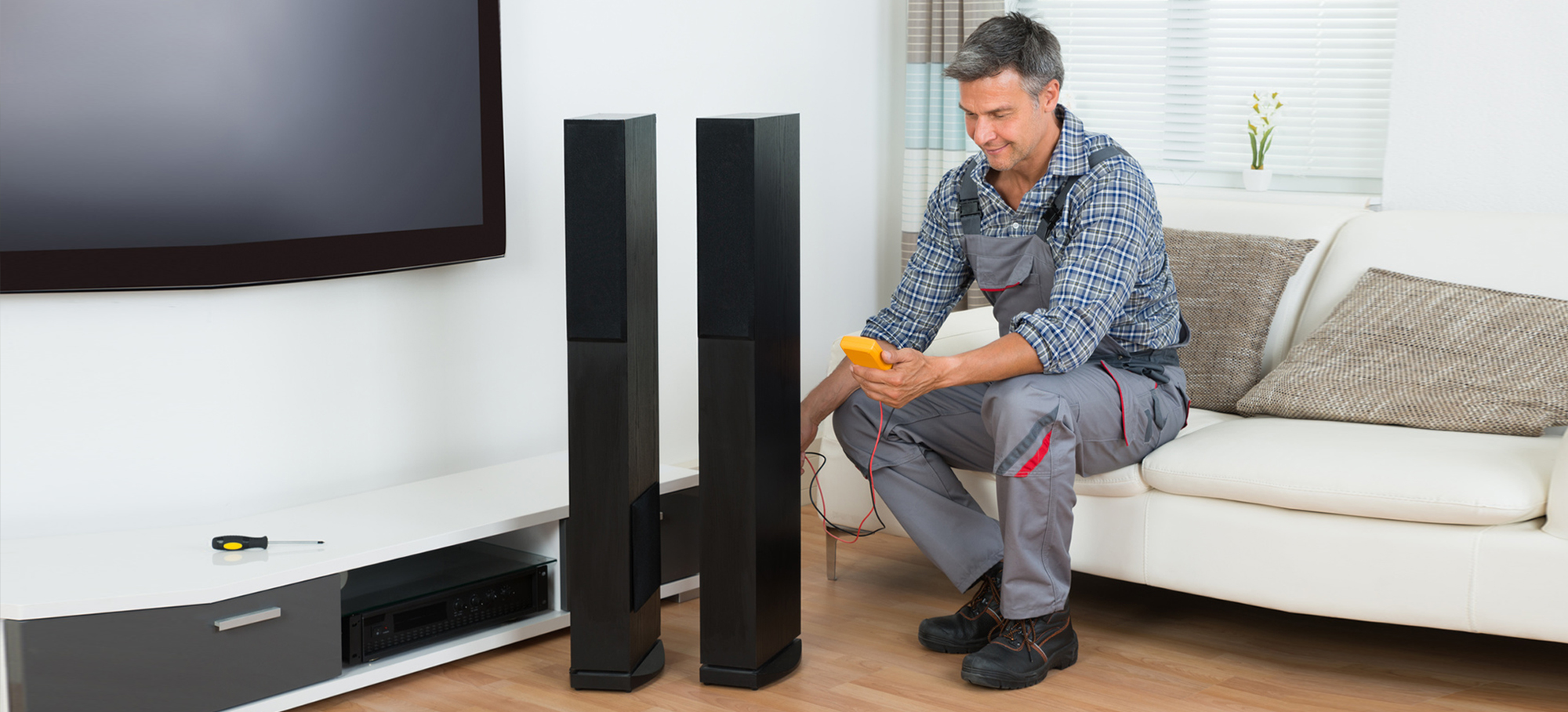 While all of the tips and suggestions above are designed to help you prepare for a warm, safe and enjoyable winter, we do get it:
Not everyone has the time to go around updating drivers and moving their hardware around. Not everyone wants the hassle of upgrading their security system or trying to figure out how to create pre-set lighting scenes, especially not when there are more fun ways to spend your time.
Here's the good news:
You can still prepare your smart home for the winter with none of the hassles or headaches involved.
With smart home maintenance and support packages from Pro Install AV, you enjoy the peace of mind that comes from knowing your smart home system is in optimum working order without doing any of the hard work yourself, leaving you free to finally get back to that summer BBQ.

To find out more about smart home maintenance and support packages from Pro Install AV, contact us online today. Alternatively, to discuss upgrading your current home automation system, call us now on +44(0)20 7096 0078.