Interior Designers: Home Automation Technology That Won't Clash With Your Beautiful Design
27 Jun 2017
Home Automation
You take a lot of pride in your interior design work, paying careful attention to every minute detail to come up with a creative solution which is as enthralling to the eye as it is ergonomically sound.
You spend hours experimenting and innovating with new combinations, new materials, and new products, all to achieve one ultimate goal:
Create an impressive interior design that your clients will love.
Yet when those same clients include in their brief the demand for a home automation installation, you're faced with a tricky challenge.
After all, isn't most home technology clunky, cumbersome, and completely out of keeping with the elegant, contemporary design you've worked so hard to perfect?
Not necessarily.
Throughout our years of experience in partnering with top interior designers like you, Pro Install AV have worked tirelessly to find the kind of beautifully designed hardware that actually complements your design instead of clashing with it.
Below, we reveal some of the most innovative and uniquely designed products currently on the market so that the next time you're tasked with integrating a home automation installation into your work, you'll know exactly where to turn.
Invisible In-Wall and Ceiling Speakers from Sonance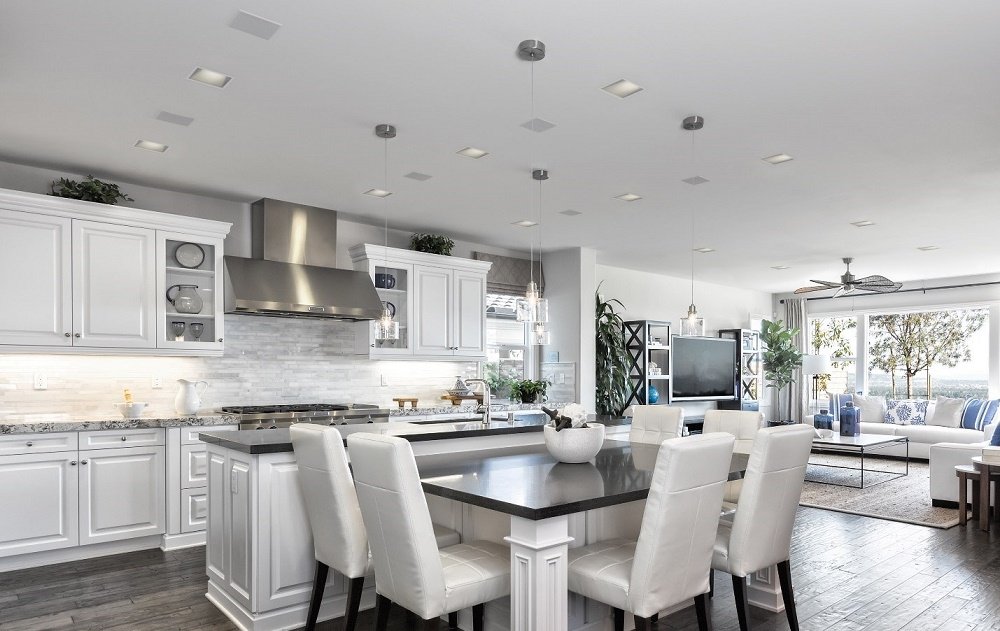 You may have read our recent post about how the state-of-the-art outdoor speakers from Sonance are this year's must-have garden technology product, but it's actually inside the home where this world renowned brand really come into their own.
Sonance offer a range of in-wall and ceiling speakers which blend in effortlessly with the surrounding decor, becoming as much a part of the overall aesthetic as the wallpaper or furnishings.
If even that is still a little too in-your-face, you may prefer the Sonance Invisible Series.
Without compromising even a fraction of the impeccable sonic performance you expect for your home, these next generation products are fully integrated into walls or ceilings before being finished over with the exact same material as the wall itself, even that material is paint, wallpaper, wood vender, or plaster.
The result, is that your clients can experience high performance audio as though it were radiating from nowhere.
Beautifully Designed Loudspeakers from Artcoustic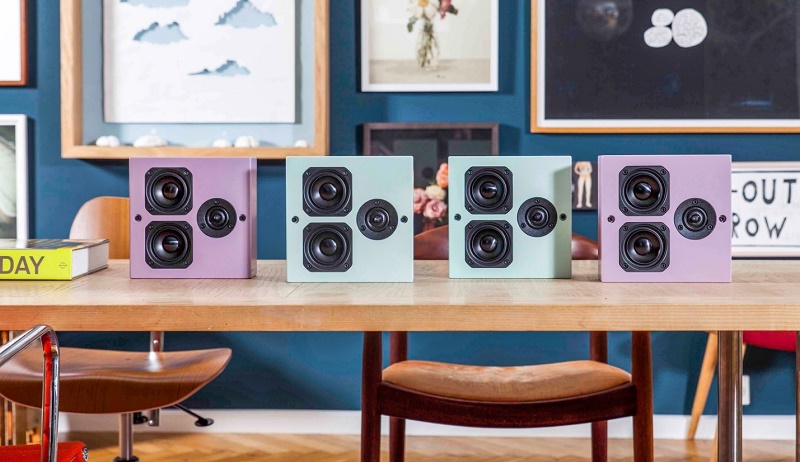 As much as we love Sonance, our experience has taught us that there are certainly occasions when you may actually want your speakers to be noticed, serving as a striking focal point for any media room or living space.
On those occasions, nothing but Artcoustic will do.
Boasting unrivalled sound quality, the main appeal of these products is the freedom you enjoy to customise your speaker cabinets match the design of your room.
Choose from over 1,000 colour and unique art print options, and your next home automation installation will sound just as good as it looks.
Motorised Screens and Projectors from Your Home Cinema Installers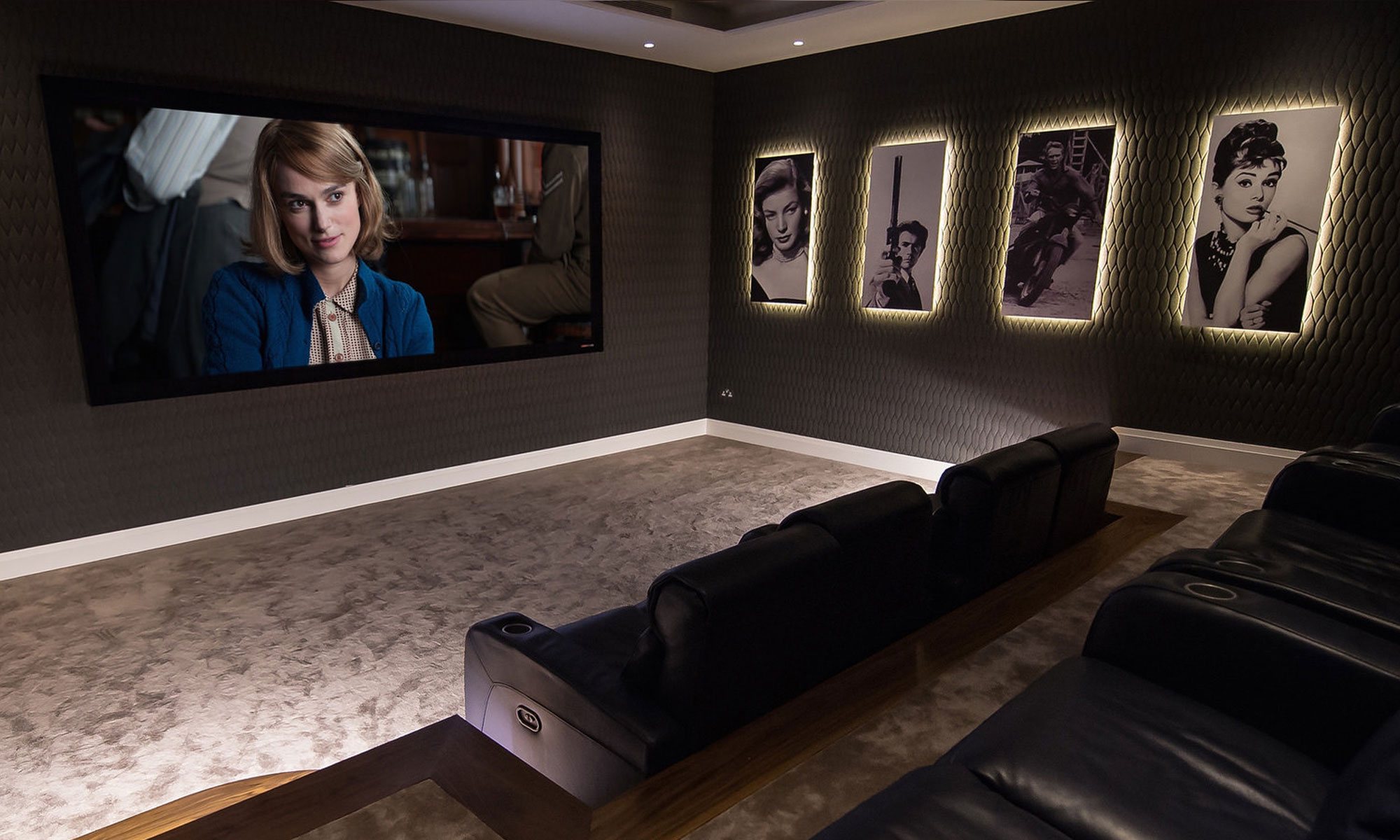 So, that's the audio component of your AV design taken care of, but isn't it much more difficult to hide a bespoke home cinema installation?
With a motorised cinema screen and projector, it's actually much easier than you might think.
Offering stunning 4K HD picture quality, and compatible with any leading home entertainment solution, these clever products can simply be rolled away into the wall or ceiling when not in use.
What's more, they're competitively priced when compared to non-motorised options, meaning it's still possible to integrate them into your interior design without going over your planned home cinema cost.
Clutter Free home Automation Installations
All that of course, just leaves the unsightly matter of all those cables, wires, cabinets and pieces of hardware to deal with.
At Pro Install AV, our goal is to make your installation as discreet as possible so that it works with your design, rather than against it.
To do that, we work with some of the world's biggest smart home technology brands to ensure that all of our installations are clutter and cable free, leaving you with a design you can be proud of, and that your clients are guaranteed to fall in love with.
Need to integrate smart home technology into your interior design project? Call Pro Install AV on +44(0)20 7096 0078 to discover how our home automation specialists can help you. Alternatively, contact us online today to arrange your free consultation.