What is Home Automation? Your Questions Answered
03 Jun 2017
Home Automation
Your friends have been telling you what a difference their home automation installation has made to their lives. You've listened as they excitedly tell you all about how their smart home control has made it so much easier for them to live a true life of luxury, but in all that excitement, there was only one question on your mind:
What Exactly is Home Automation, Anyway?
Below, the experts at Pro Install Av answer this, and all your other pressing home automation questions in one simple-to-follow guide.
Whether it's concerns about home automation costs, easy of use, or anything else, this guide will you to understand everything you could possibly need to know before catching up with that excitable friend and installing a brand new system of your own.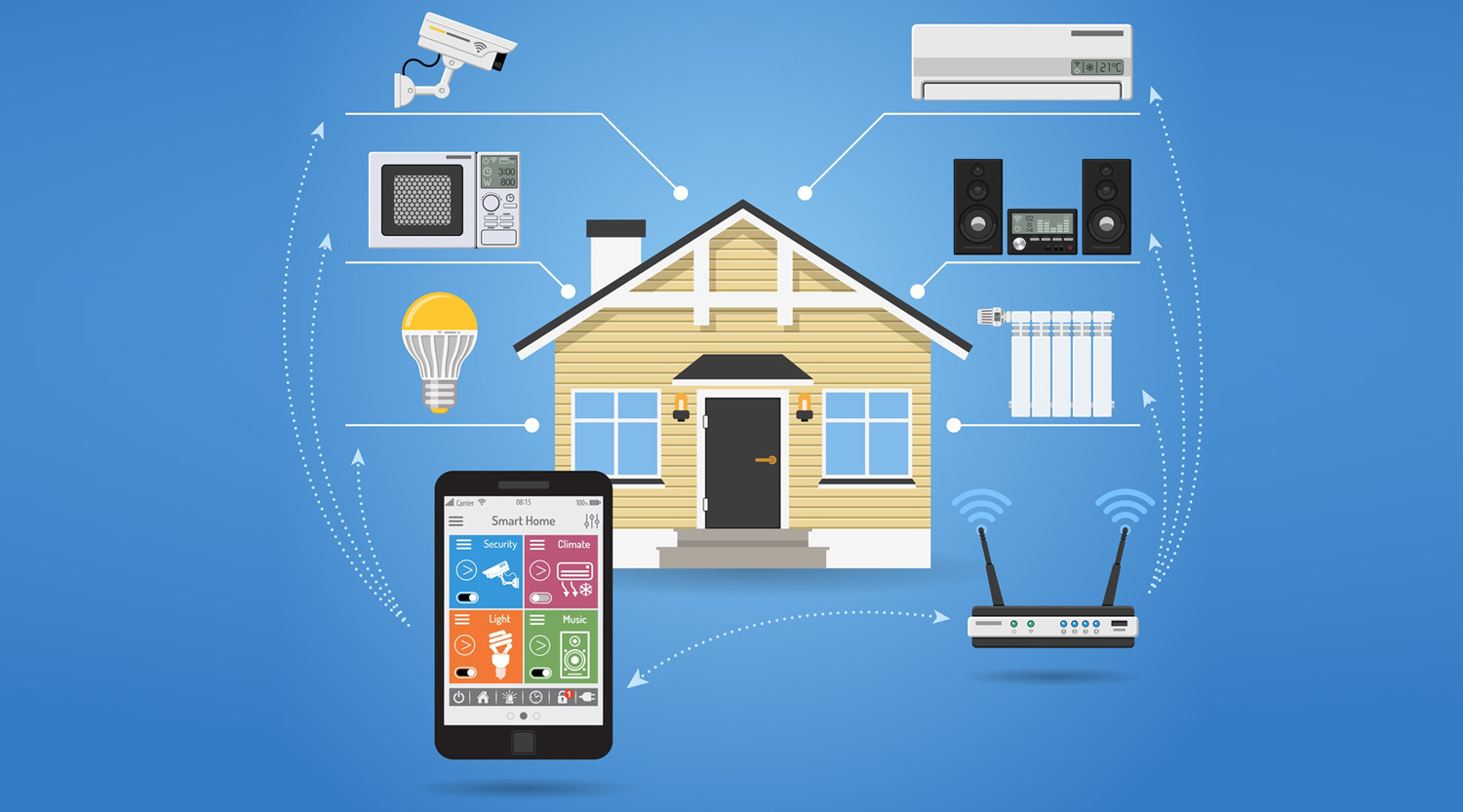 What is the Best Way to Explain Home Home Automation?
In a nutshell, home automation can be explained as the combination of technology and software that empowers homeowners to enjoy complete control over multiple aspects of their property.
Home automation is the process that automatically lowers your smart lighting system when you load up a movie. It's the hardware that allows you to programme your favourite piece of music to play throughout your home on a multi-room audio system, and it's the software that enables you to set the outdoor lights to turn on when they detect your car pulling up the drive at the end of the day.
What Technology is Involved in a Home Automation Installation?
At the heart of any system, you'll find the home automation controller. such as the state-of-the-art Platform device from smart home pioneers, Control4.
Devices such as these serve as the nucleus of your entire system. They run the operating system which powers all your home automation devices, and make it possible to manage all of them through one simple control point.
Beyond that, the technology required depends entirely on the kind of design you need for your home.
Every system is completely custom-made to suit your property, though common features may include: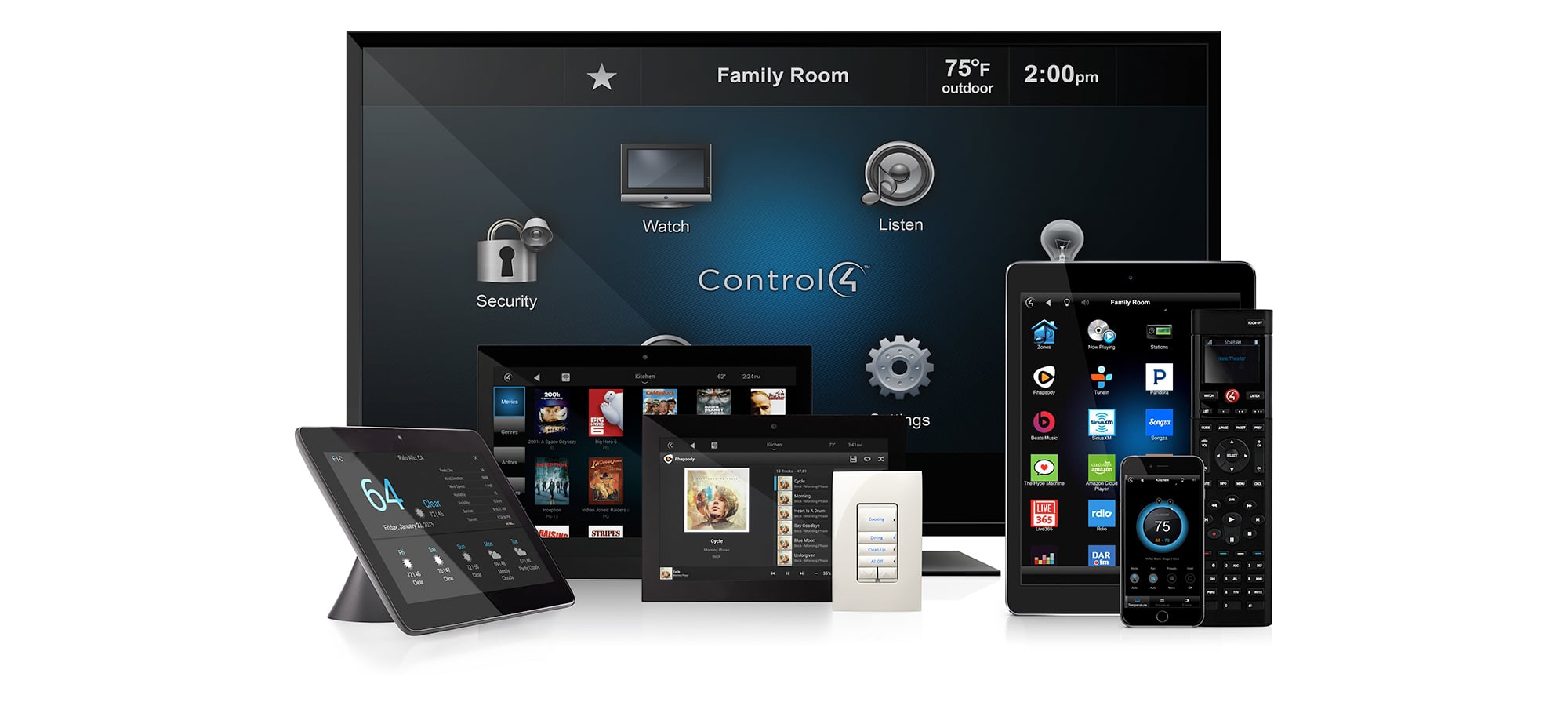 Will All this Technology Clutter Up My Home?
Not at all. Whether you're investing in home cinema design for a single room, or a complete, whole home automation system, every aspect of your set-up is designed to blend in effortlessly with your interior design.
Motorised cinema screens and projectors can retract away when not in use for clutter-free living. State-of-the-art speakers can be built into the walls and ceilings so that they are almost invisible, and every last component is integrated in a way that complements the aesthetic appeal of your property.
How Difficult is it to Use?
Home automation is much easier to use than you might think.
Everything can be controlled from one easy-to-use application available via your own smartphone or tablet device. A range of in-wall touch screens and control panels are also available.
What's more, your professional installer will always be glad to take the time to show exactly how your new system works, and if you do encounter a problem, support is only ever a phone call away.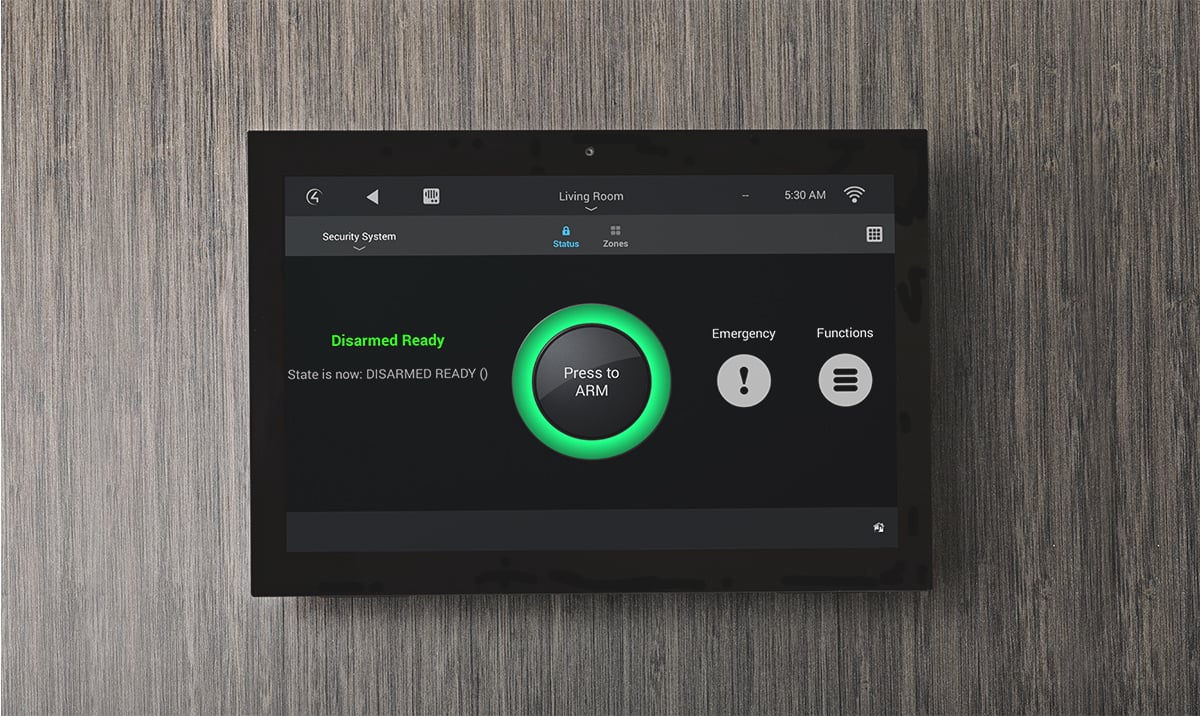 What Happens if I Upgrade My Smart Home Technology?
In the majority of cases, everything will continue to work just exactly as it should. Most smart home automation systems are fully future-proof and able to adapt to, and operate, new models and systems being introduced in the months and years after your initial installation.
If you find that your home automation controller does not work with your new technology, extensibility makes upgrading easy and affordable.
How Much Will a Home Automation System Cost?
Speaking of making things affordable, home automation installation costs are typically much less than most people thing.
Both Crestron and Control4 solutions start from as little as just £20K upwards, with full design and installation included.
Still have further questions about home automation? Looking for a price on your dream system? Contact Pro Install AV online today, or call us now on +44(0)20 7096 0078.