Enhance your home entertainment space with a Hue Play Gradient Lightstrip
11 Jan 2023
Smart Technology
There are lots of exciting ways to enhance an entertainment space in your smart home. One which has made the headlines is the innovative Philips Hue Play Gradient Lightstrip.
Not only does a Hue Play Gradient lightstrip allow you to project multiple colours along the bar's entire length, but it also adds smooth accent lighting effects which really enhances viewing experiences.
In short, Philips has done it again and produced yet another smart lighting product to add to its intelligent home lighting range. At Home Cinema Installation London we can help create a brilliantly immersive entertainment space.
Smart lighting made easier and more powerful
Setting up smart TV lighting and AV installation is now easier than ever before. The added bonus is it's more powerful too. Each of the full-colour LEDs can be individually controlled and the result is a more immersive lighting experience.
Three sizes to choose from
There are three sizes to choose from:
Moreover, with a little tweaking, the lighting strips can be mounted and set up on smaller or larger TVs although it's wiser to get the size that matches your TV.
Unlike previous lightstrip designs, the Hue Play Gradient Lightstrip provides a more immersive and natural colour-matching experience all around. Although it's not always perfect the effect is still mesmerising.
Gradient technology and flexible design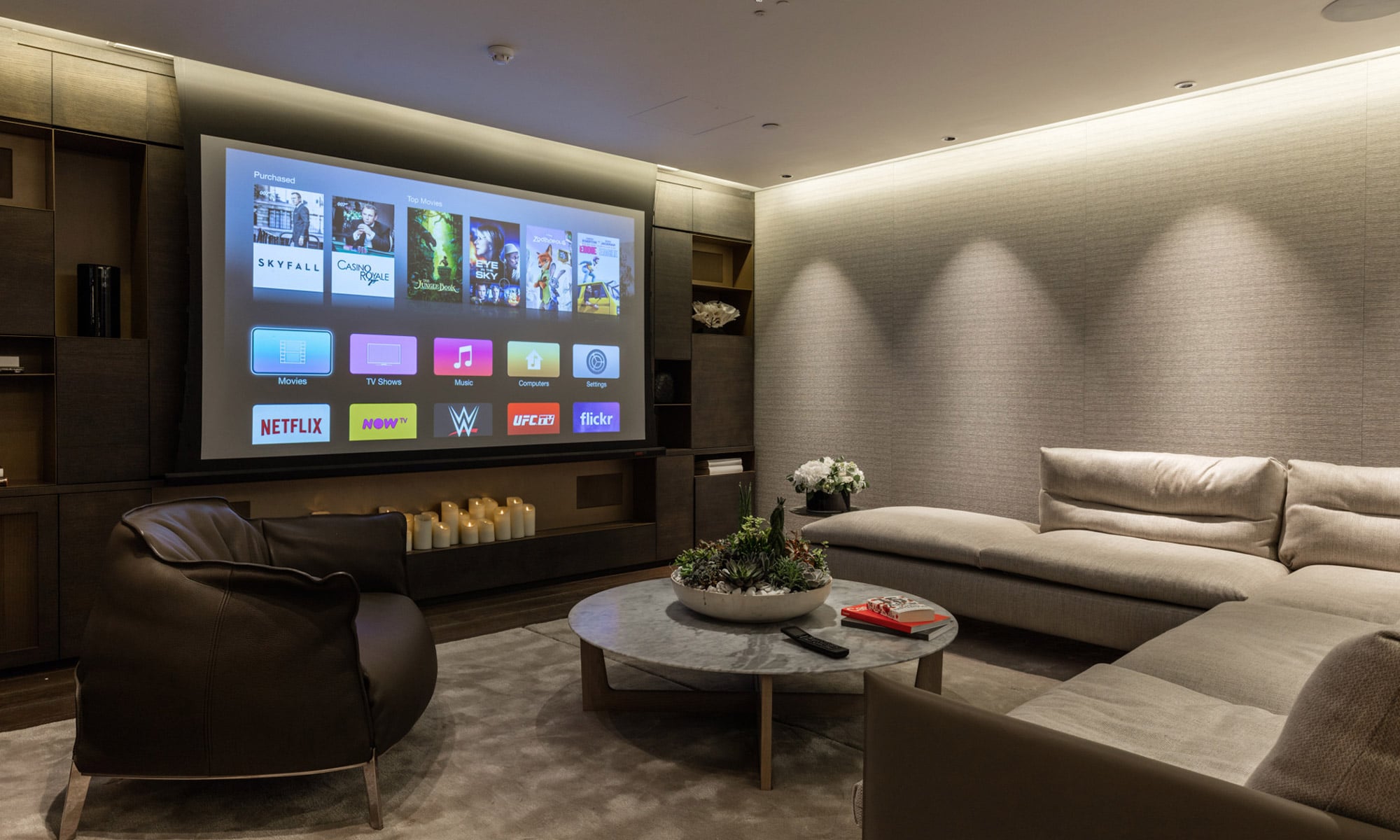 The Hue Play Gradient Lightstrip effectively provides a powerful blend of colours to enhance the overall appeal of the room. It's ideal for a home entertainment space where you'd like to create the right ambience to match the 'mood' of a film you're viewing.
So, if you're watching an exciting, action-packed movie, the space lights up to match what's taking place on the screen. It works wonders when gaming too.
What's in the box?
The first thing you'll come across on opening the box is the lightstrip and the mounts. Then there's a power cord and adapter for international plug sockets.
You'll find the Hue Play Gradient Lightstrip is sturdy so there's little risk of it twisting, bending or breaking. The lights are encased in plastic which adds to the strip's durability too. 
What are the set-up requirements?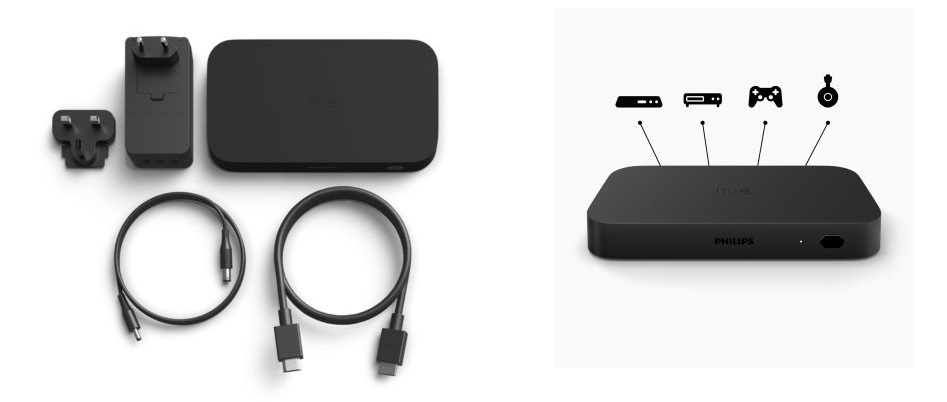 All you need is a Hue Bridge and a Hue Sync Box to connect the Hue lightstrip to an entertainment system which is achieved via a Hue Sync app.
There are five plastic mounts with easy peel-off stickers on each of them. It makes it really easy to place them on a TV ready for the lightstrip to be attached. Once the mounts are set up on the TV, all that's left is to place the lightstrip on each of the mounts using a little pressure and that's the set-up completed.
That said, it's better to buy the right size lightstrip to fit your TV otherwise it might spoil the overall immersive viewing experience.
Performance and apps
The Philip's Hue Play Gradient Lightstrip boasts top-quality software hence their superb performance. Plus it works with Amazon Alexa, Google Assistant and Apple's HomeKit.
Once you've set up the mobile app things are pretty comprehensive and straightforward bearing in mind the technology behind it all is quite advanced and may take a little getting used to!
As mentioned, you'll need a Hue Bridge (Zigbee-powered) to complete the set up. If you've already installed any smart bulbs in your home, you may already have one. 
Customising your Hue Play Gradient Lightstrip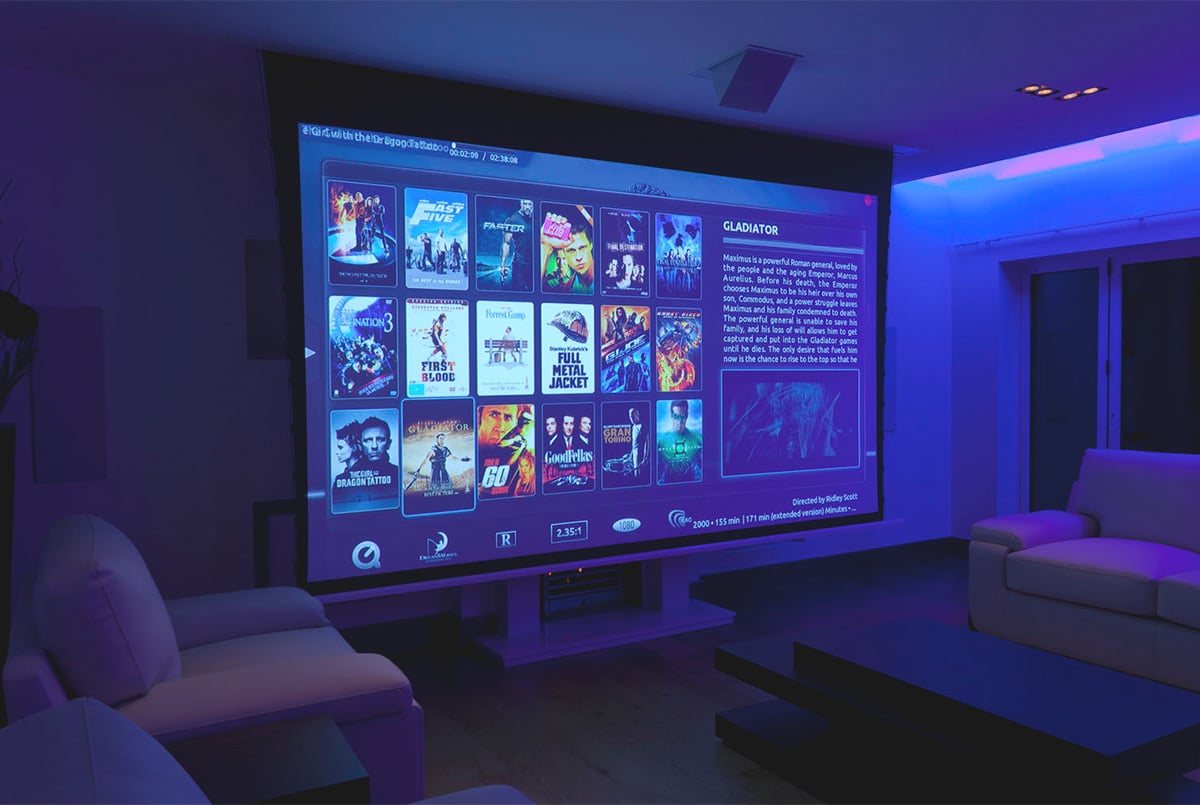 The default settings on a Hue Play Gradient Lightstrip will need adjusting as they are set to 'extreme'. But it's easily fixed via the Hue Sync app where it can be set to 'moderate' or 'subtle' depending on the mood you want to set.
It's worth noting the 'extreme' setting is more suitable for gaming rather than watching a movie in a home entertainment space!
You can tweak the height and position of the gradient lights using a Hue Sync mobile app. The lights tune into the colours and brightness of those displayed on your TV screen.
So, what do you need to set up a Hue Play Gradient Lightstrip?
You'll need to invest in a few things if you don't already have them. This includes a Philips Hue Sync Box which has four HDMI ports and one HDMI cable. It connects to your TV enabling the needed connectivity and adding one more hub to a Hue ecosystem.
Is it worth the investment?
The Philip's Hue Play Gradient Lightstrip is a definite must-buy investment if you want to enhance your home entertainment space. The set-up process isn't too demanding, and neither is the cost. More especially if you already have smart bulbs installed in your home!
The 'cool' factor is brilliant, and the immersive viewing experience is bound to be a firm favourite with the whole family! Whether the kids are watching a favourite animated movie or you're enjoying a quiet evening in watching a romantic tale! 
Need more advice and information?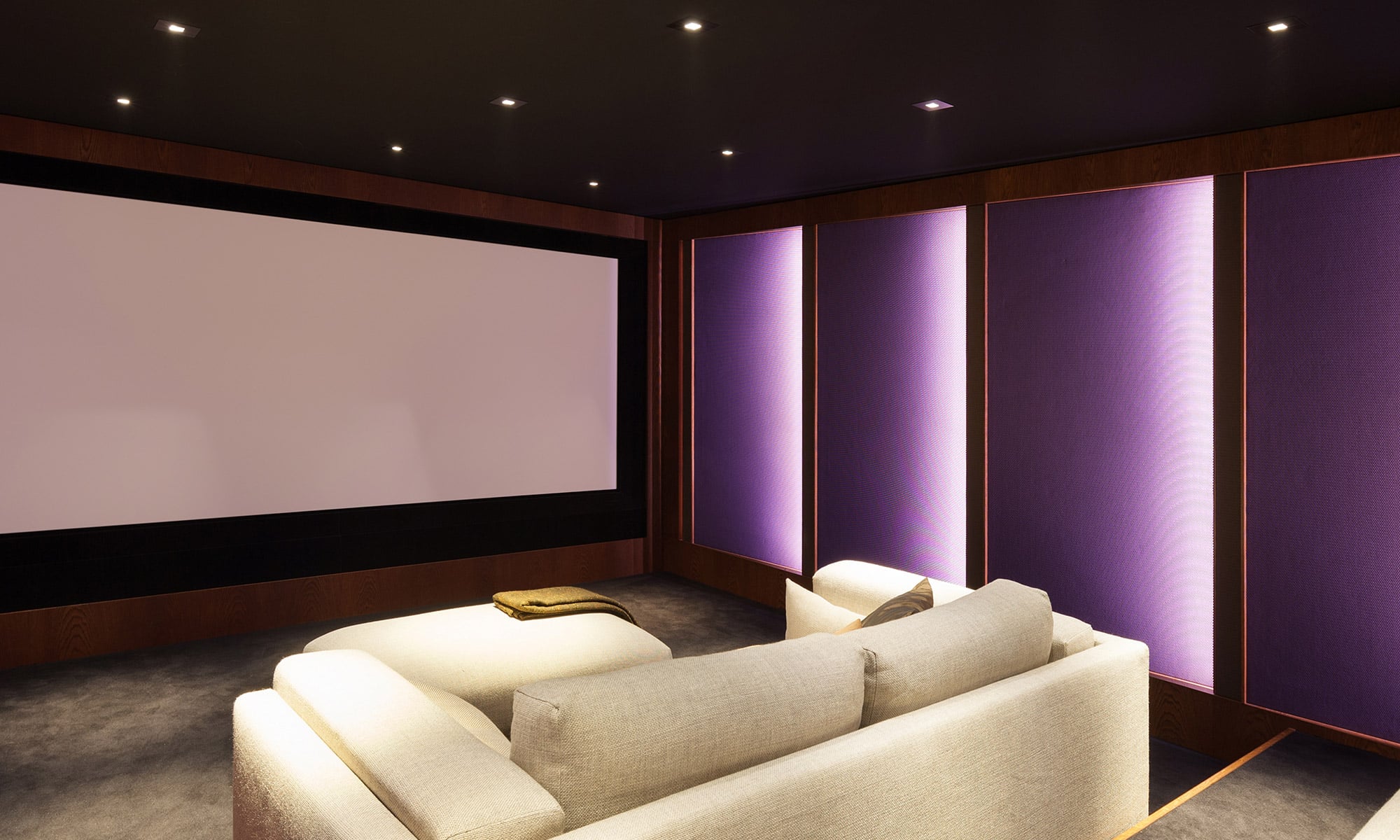 Contact one of our experts if you'd like more information and advice on enhancing your home entertainment space. At Home Automation London, we're always here to offer support and advice when you need it.
To find out how we can assist in creating the perfect home entertainment design, just give us a call today. One of our AV installation specialists will answer any questions you may have about Hue Play Gradient Lightstrips and the various audio visual installation options.