Is Control4 Home Automation Worth the Money?
16 Feb 2021
Control4
Control4 is widely regarded as a world-leader in smart home automation, creating pioneering solutions that add all-new levels of comfort, convenience, and customization to the modern home.
Still, as good as they may be at what they do, they're certainly not the only brand on the market who do it.
Competitors like Crestron are also well-renowned for delivering the kind of home automation London homeowners can rely on to make managing multiple aspects of their home from a single device as easy as possible.
So with that in mind, why choose Control4 home automation over any other leading smart home brand?
More importantly, since investing in a smart home system is a big decision to make, is Control4 really worth the money?
It's these questions -and more besides- that Pro Install AV, the leading Control4 dealer in London set out to answer in this comprehensive guide.
Not sure if a new home automation system is worth the investment? Here, Control4 authorised dealers Pro Install AV explain what a significant difference smart home technology can make to your life.
How Much Does Control4 Cost?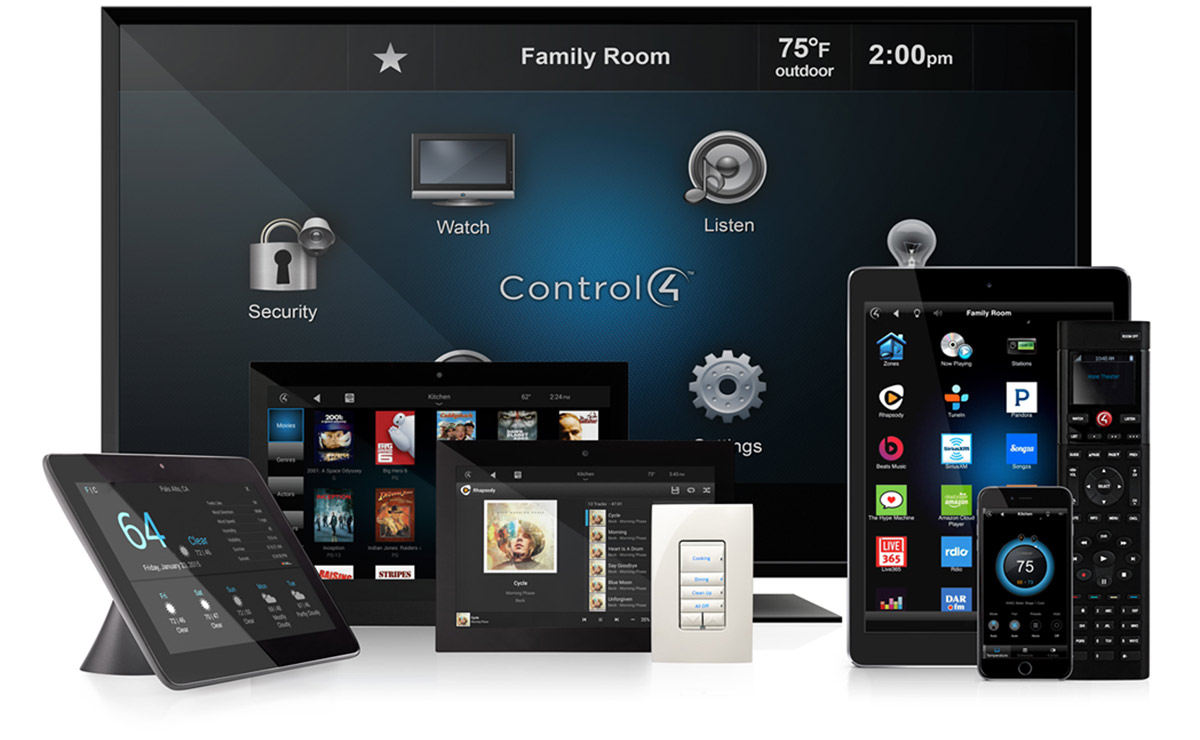 Before we can determine whether something is worth the money, we first need to determine how much money we're actually talking about.
For the most part, Control4 costs make it a much more affordable home automation system compared to other brands.
For example, £30,000 is enough to develop a complete Control4 home cinema room complete with:
Projector ceiling mount
1 x Sonance in wall speakers and freestanding subwoofer
Motorised 2.5m Screen
Control4 automation system with iPhone/iPad control
Lighting control
Installation and programming
Meanwhile, a complete Control4 home automation system starts from around £40,000 and contains all of the following:
Video & Audio Distribution – 4 zones
1 x 5.1 surround sound zone
Satellite and aerial distribution
Networking and Wi-Fi
8 Camera HD CCTV system
Wired Security Alarm
Control4 automation system with iPhone/iPad control
Heating control
Lighting Control – 20 circuits.
If you went with a Crestron system instead, you'd be paying around £60,000 which would net you:
Video & Audio distribution – 8 zones
1 x 5.1 surround sound zone
Satellite and aerial distribution
Networking and Wi-Fi
8 Camera HD CCTV system
Wired Security Alarm
Crestron automation system with iPhone/iPad control
Heating control
Lighting Control – 40 circuits.
While it's true that you get double the amount of lighting circuits with the second option, an extra £20,000 can be a lot to pay for more circuits than some households actually need.
So, that's an approximate look at how much Control4 costs depending on your actual requirements, but is it worth it?
If you ask us, the answer is simple:
Yes, yes it is.
The affordable, entry-level pricing alone can make it a worthwhile option, providing premium-quality home automation at a fraction of the cost of other leading brands, but the price is certainly not all this brand has going for it.
Here are a few more reasons why we think a Control4 home automation system is worth the money.
A Control4 home automation system is significantly more affordable than similar systems from other leading brands, all without compromising on world-class quality.
Voice-Activated Controls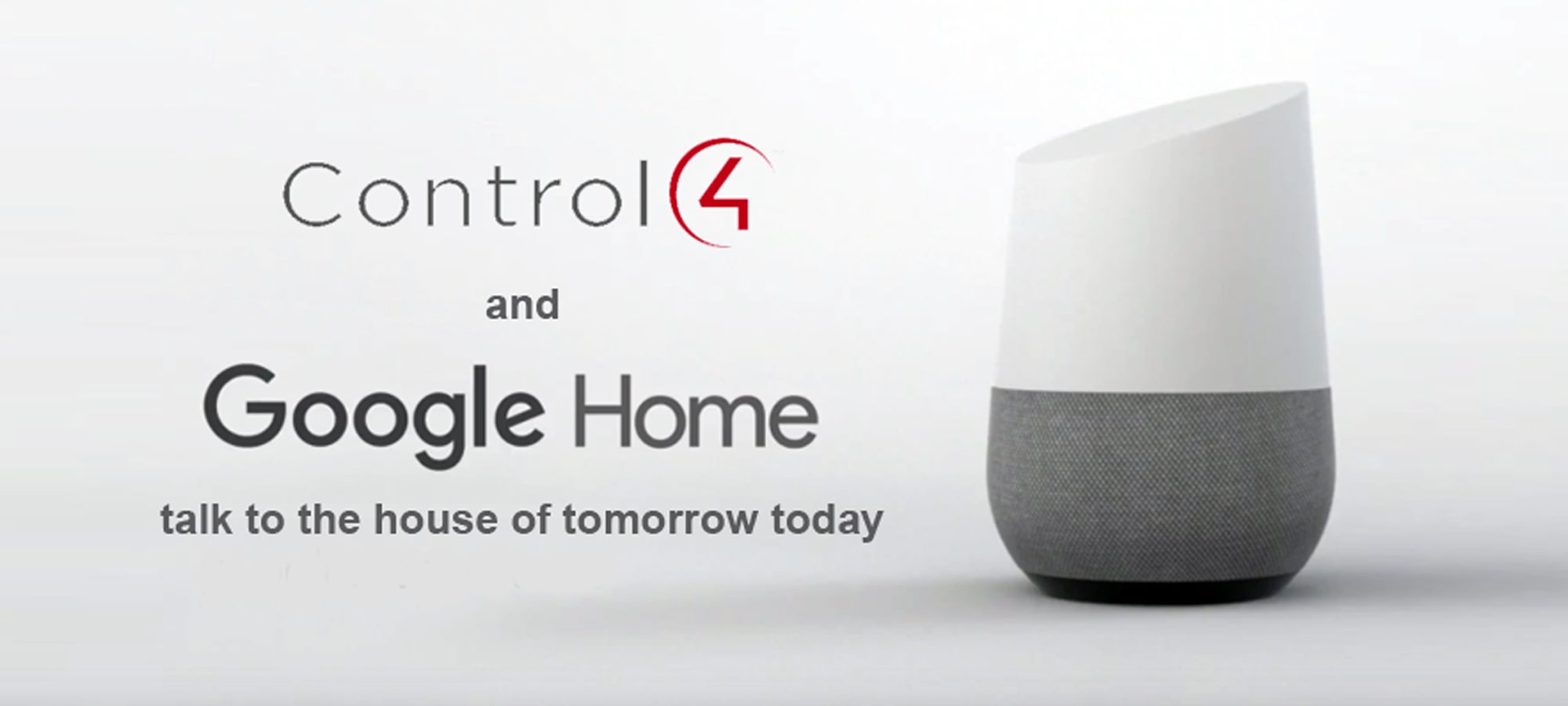 There once was a time when voice-activated home technology was the stuff of sci-fi movies. These days, it's becoming an increasingly common sight in modern homes. What's more, it probably won't be long before using voice commands to turn on the lights and change the TV channel is as normal an every-day occurrence as using a remote control has been for the last few decades.
This is one area where Control4 really comes into its own. The brand's smart home automation systems are fully compatible with the likes of Amazon's Alexa, Apple's Siri and Microsoft's Microsoft Cortana, and Google's Assistant.
Chances are, if you're reading a blog like this one, you already own at least one smart speaker device, so all you'd have to do is sync it to your Control4 set-up to make managing your home as easy as saying a few words.
Exceptional Versatility and Compatibility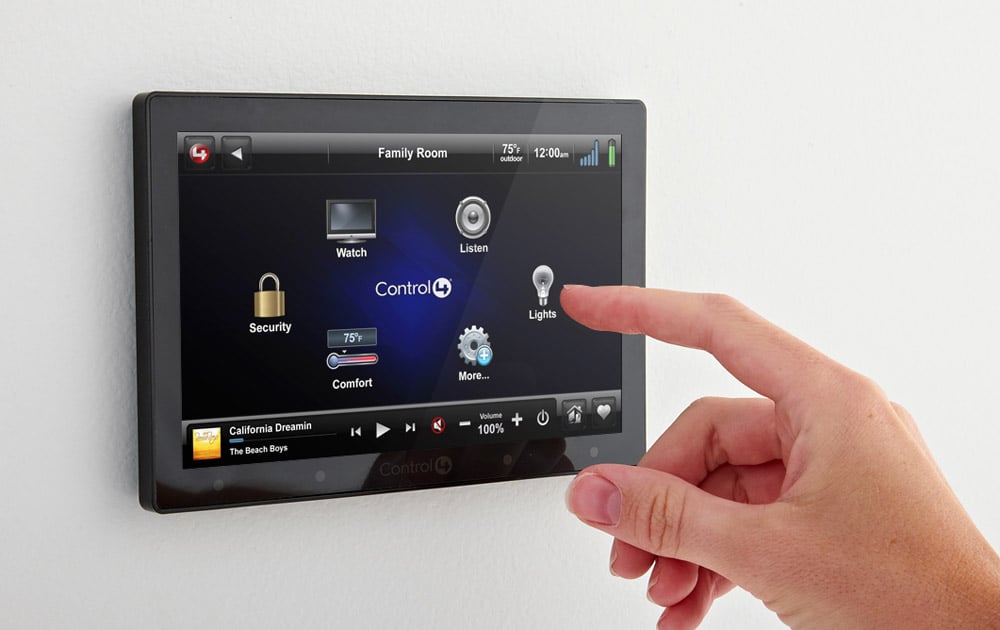 Leading smart speakers are far from the only devices that Control4 home automation is compatible with.
Their systems work with no less than 16,000 third-party devices, giving you the freedom and flexibility to design a comprehensive smart home system based on your favourite and preferred brands.
If, for example, you find that you prefer one brand for your home security needs and another for your home entertainment setup, there's no reason you can't have both, combining them into your smart home system and controlling everything from a single device.
Easy to Create The Ideal Scene for Every Occasion
All of that exceptional compatibility also means you'll have no problem combining functionality from various devices into one scene.
For example, rather than the harsh sounds of your morning alarm, you could set a scene that gently raises your Lutron lighting system, fades up your favourite music via your multi-room audio set-up and loads up the news on TV.
Alternatively, you could create the perfect ambience for a romantic dinner date, a high octane workout in your home gym, or any other occasion and have such scenes managed by one Control4 system even if the tech involved comes from multiple brands.
Unbeatable Reliability and Support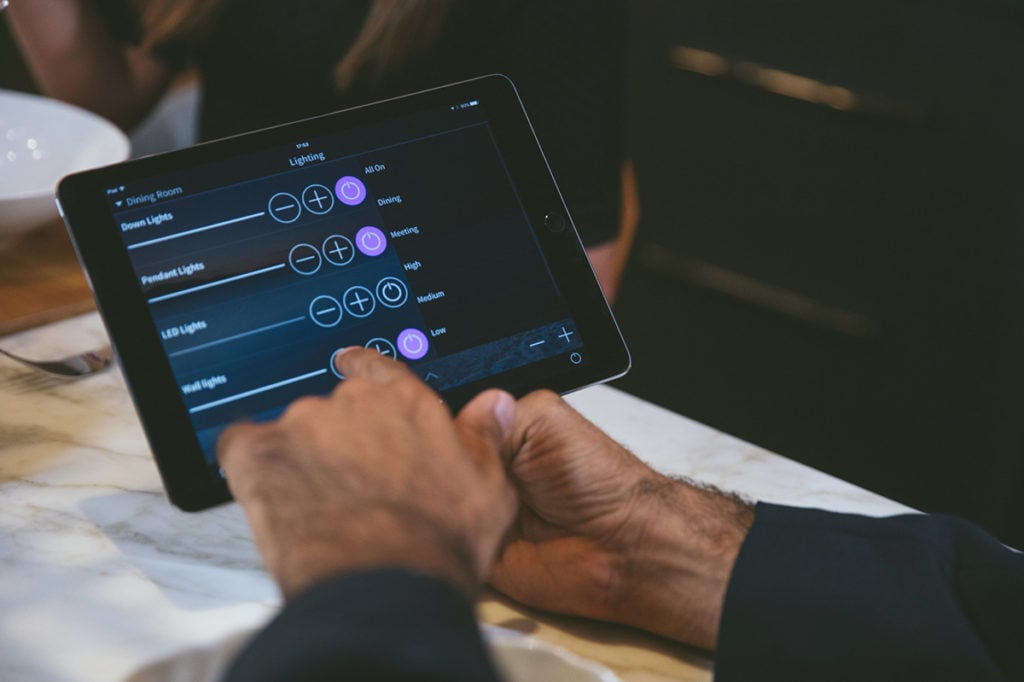 On the whole, Control4 has an enviable reputation for performance quality.
The brand utilizes Pakedge's cloud management system which allows your Control4 installers to monitor your system 24/7 and identify any potential issues before they cause a problem.
At Pro Install AV, we install Control4 home automation systems to the highest of standards to ensure optimum performance right from the word go, but to ensure they keep performing at their best for longer, we also offer industry-leading maintenance and support packages so that you can be sure your system still provides lasting value for money. 
To find out more about upgrading your home with world-class home automation systems, talk to your trusted Control4 dealers Pro Install AV today. Contact us online or call now on +44(0)20 7096 0078.