Planning a Summer Party? Impress Your Guests With These Smart Home Automation Tips
13 Jun 2018
Home Automation
After a winter that felt as though it was just never going to end, summer finally arrived with a bang last month, and the good news is that it's well and truly here to stay.
Throughout June, July, and August we're in for some truly outstanding weather.
Warm, radiant suns, clear blue skies, long days and short nights, it's all up ahead, and that means only one thing:
It's time to celebrate!
Yet before you break out that same old barbeque set and the same old summer playlist you've been spinning on the same old iPod for years, why not take a moment to discover how you can really make your 2018 summer party one to remember?
Here, London home automation installation specialists Pro Install AV offer our top tips on how to really impress your garden party guests over coming months.
Integrate Wireless Audio into Your Outdoor Space
Remember all those times you had to drag your iPod speaker or -worse- your entire stereo system outdoors just so you could hear your favourite tunes at your summer garden party?
These days, there's no need to go to all that trouble.
Readers with an existing whole home audio system will already be familiar with what a big difference wireless speaker solutions can make to the way you enjoy music throughout your property.
Did you know, however, that when it comes to enjoying premium quality audio in this way, you're not just confined to the home?
Wireless speakers can be integrated into your outdoor space and connected to your home audio system to stream fresh new playlists from Spotify, Amazon Music, Apple Music and dozens of other services, as well as your personal collection.
The best part is that brands like Sonance even offer specially-made outdoor speakers, built to blend in effortlessly with plants, trees, and rockeries, so that enjoying world-class audio in your garden doesn't have to mean compromising on the aesthetic beauty you worked so hard to create.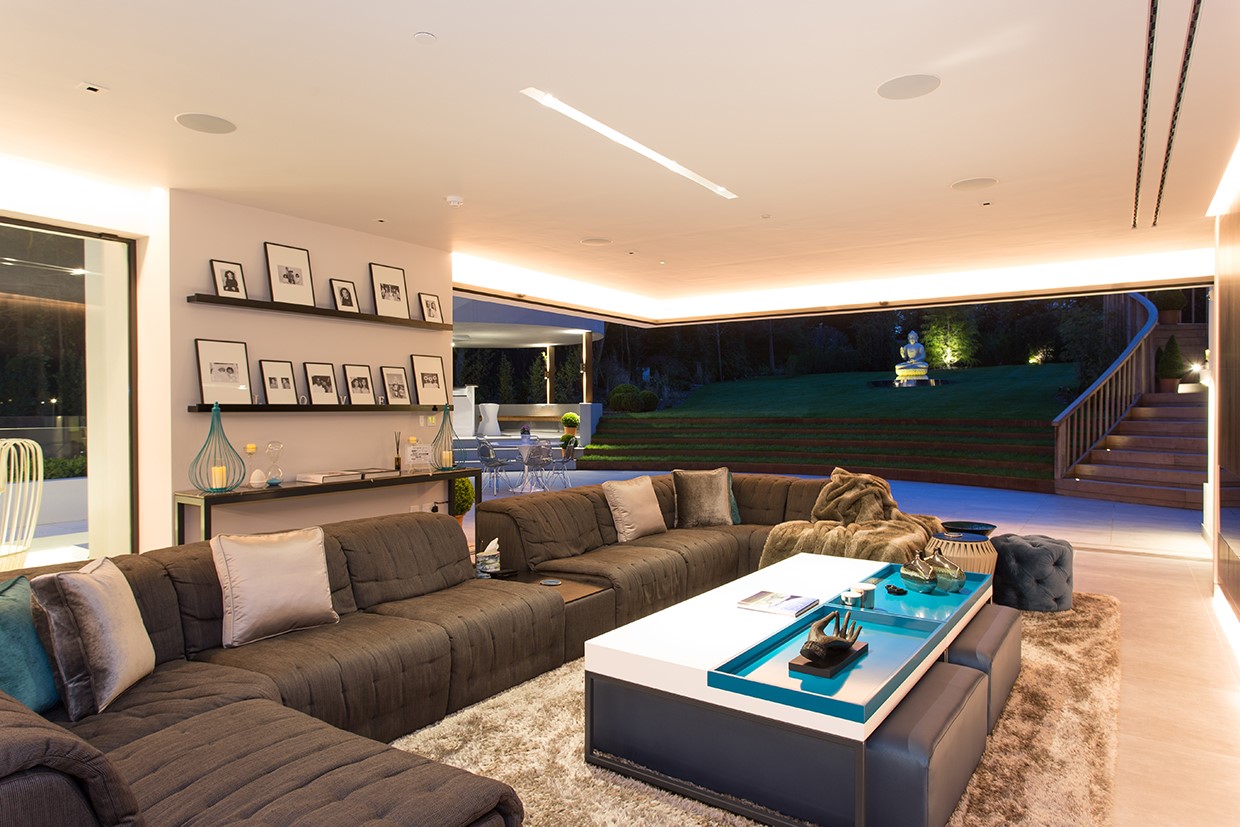 Create Stunning Lighting Scenes With Intelligent Lighting Control
The nights may be getting longer but that doesn't mean you won't benefit from adding a little artificial lighting to your outdoor space.
Talk to your London home automation installers about installing colour-changing lighting around your patio or barbeque area to create a warm, inviting atmosphere for your guests, or about how intelligent lighting control can help you create stunning, pre-designed scenes perfect for any environment or occasion.
Take Barbecuing to a Whole New Level With Smart Gadgets
Food may well be the heart of any party, but that doesn't mean you have to drag out the same old ancient barbeque to cook the same old slightly-overdone food year after year.
Smart thermometers have significantly dropped in price over the last few years, making them a must-have gadget for anyone serious about al fresco cooking. Choose the right setting for the right food, and your thermometer will let you know when that food reaches optimum temperature, guaranteeing it's cooked to perfection.
For a truly state-of-the-art experience, barbecues, grills, and smokers with home automation features are also becoming increasingly popular, with a range of features and settings designed to deliver delicious food every time, all controlled from your smartphone or tablet device.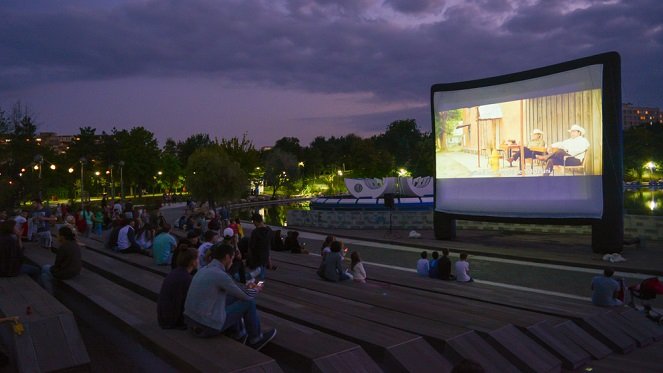 Create an Outdoor Summer Cinema
You've already impressed your guests with that dedicated bespoke home cinema design your London home automation installers put together for you, but now it's time to take showing off to a whole new level.
Companies like Open Air Cinema create impressive inflatable screens and HD cinema systems, affording you the unique opportunity to transform your garden into an outdoor cinema, perfect for those lazy summer evenings when all you want to do is kick back and relax.
Get the Party Started at the Click of a Button With Complete Home Automation Control
Wireless audio, intelligent lighting control, smart cooking gadgets and even home cinema – just imagine all the different devices and all the different settings you'd need to manage just to control all of that.
It's enough to take all the fun out of owning smart technology, isn't it?
Fortunately, there is a better way.
A dedicated home automation control system from the likes of Crestron or Control4 enables you to manage all your smart technology from a single app on your phone or tablet.
Doing so, you can combine lighting, sound and more together, enabling you to load the perfect settings for each one at the click of a single button.
The result is effortless home automation control that allows you to spend less time managing your technology and more time enjoying it.
Discover just how easy it is to make turn your home or garden into a smart paradise that will get your party guests talking this summer. Contact Pro Install AV online to arrange your free, no-obligation consultation, or to explore your options call +44(0)20 7096 0078.