Smart Outdoor Lighting: This Summer's Must-Have Essential for Your Garden
03 Jul 2019
Intelligent Lighting
Those long, bright summer days are perfect for lazing around in the garden, throwing the occasional BBQ party, or simply relaxing on a sun lounger and soaking up some rays.
Yet just because the sun goes down eventually, that doesn't mean your summer fun has to come to an end.
Whether you're hosting a social engagement or just want to spend some quality time with your loved ones in your own outdoor oasis, integrating the latest in smart outdoor lighting to your property can help you enjoy your summer for longer and really make the most of your garden.
That's to say nothing of the added touch of beauty that intelligent lighting can bring to your outdoor spaces nor of the added benefits of stronger security right the year round.
Here, leading Lutron HomeWorks dealer Pro Install AV discuss everything you need to know about installing smart outdoor lighting this summer.
The sun going down doesn't have to mean it's time to head indoors this summer. With state-of-the-art smart outdoor lighting you can make the most of your garden spaces for longer.
Smart Outdoor Lighting vs. Regular Garden Lights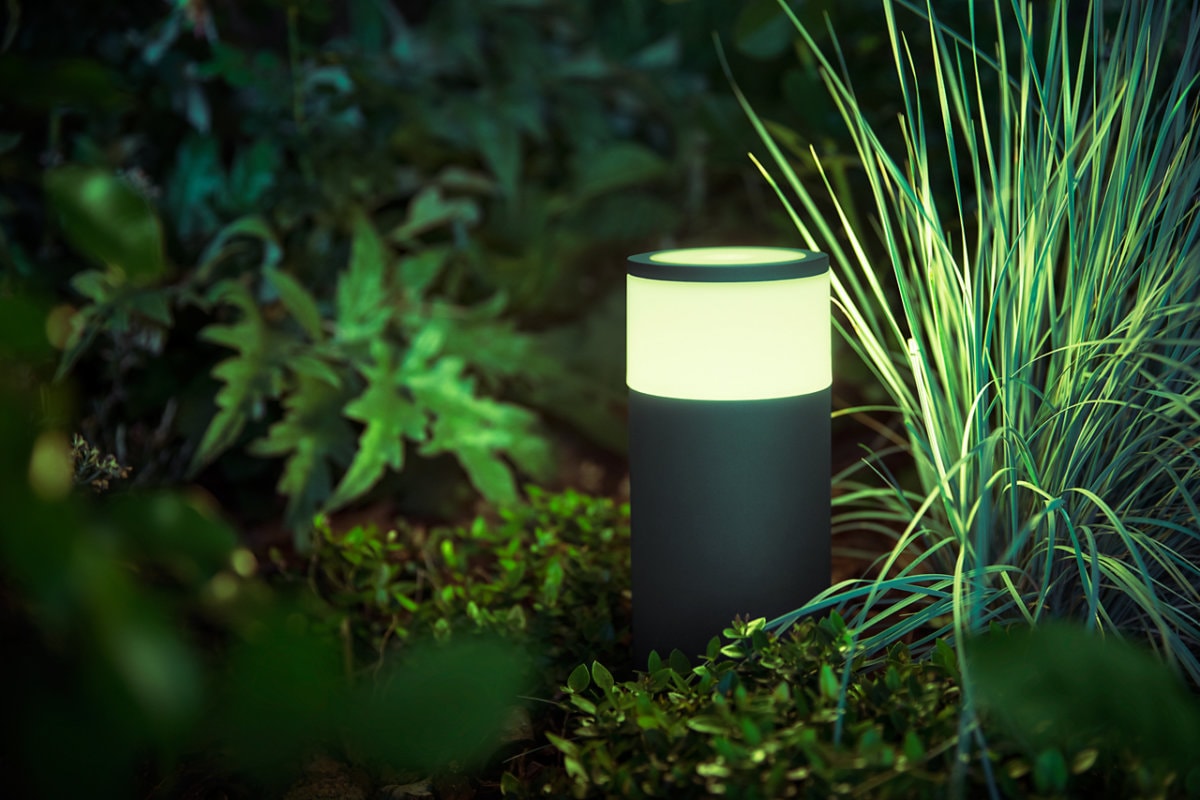 One quick and easy solution for transforming your outdoor space is to simply head down to your nearest garden centre or DIY store and pick up the same run-of-the-mill outdoor lights that everyone else is using.
According to House Beautiful magazine, fairy lights, lanterns, and solar-powered lights are all en-vogue this year, while other on-trend options include fluorescent, LED, and fibre-optic lighting.
On the plus side, there's no denying that these options add a certain sense of tranquil beauty to any space they're placed in. Plus, they're usually the most relatively affordable options and can be pretty easy to install.
Yet regular outdoor lighting also has its downsides too, particularly when compared to smart lighting solutions such as Lutron HomeWorks.
For one thing, you have to control them manually.
Every time you want to turn the lights on or off you have to physically get up and toggle the controls. This, of course, can make designing elegant lighting scenes a real pain.
On the other hand, smart lighting options are typically much more flexible, allowing you the option to change scenes and create different looks for your outdoor spaces, all by simply tapping at an app on your smartphone or tablet.
Fairy lights and lanterns are among this year's top garden trends, offering an easy, affordable way to brighten things up, yet even they can't match the sheer number of benefits to be gained from smart outdoor lighting.
Smart garden lights that adjust to meet your needs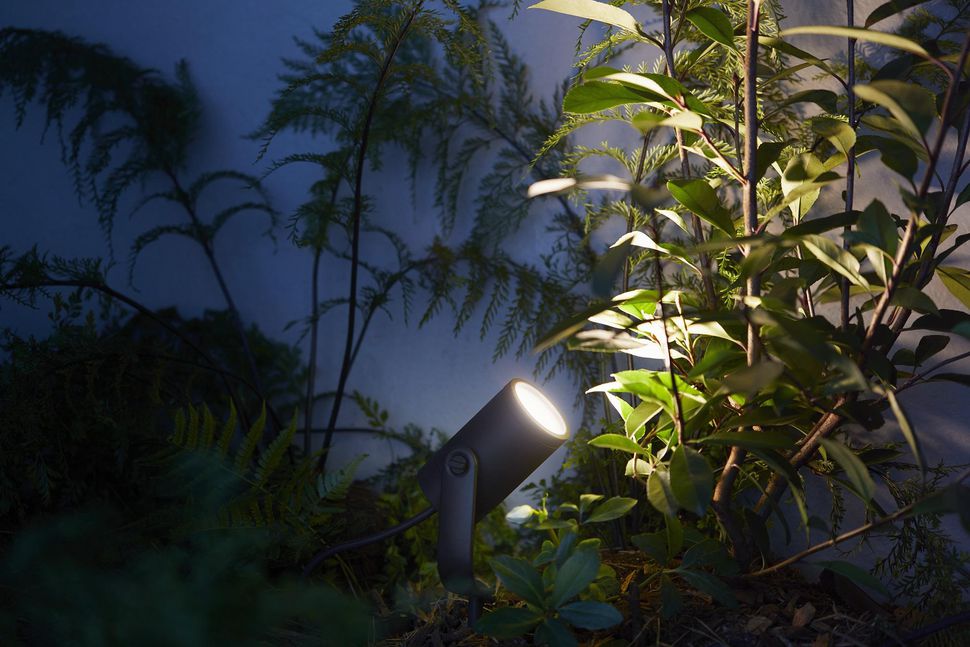 Imagine a few low-level lights creating a tranquil ambience as you're enjoying a romantic moment with your beloved out on the patio, or a vibrant, multi-coloured display as you host the kind of garden party that proves to be the talk of the neighbourhood for all of the right reasons.
With a smart lighting installation, you get much more than a single level of lighting at all times, you get the freedom to control exactly the way your space looks at any given moment, opting to turn on different bulbs at different levels of intensity and, depending on the kind of system you use, even what colour those lights are.
Set the perfect scene for any occasion with pre-set lighting designs that you can customise as much, or as little, as you like.
Link your indoors to your outdoors with smart light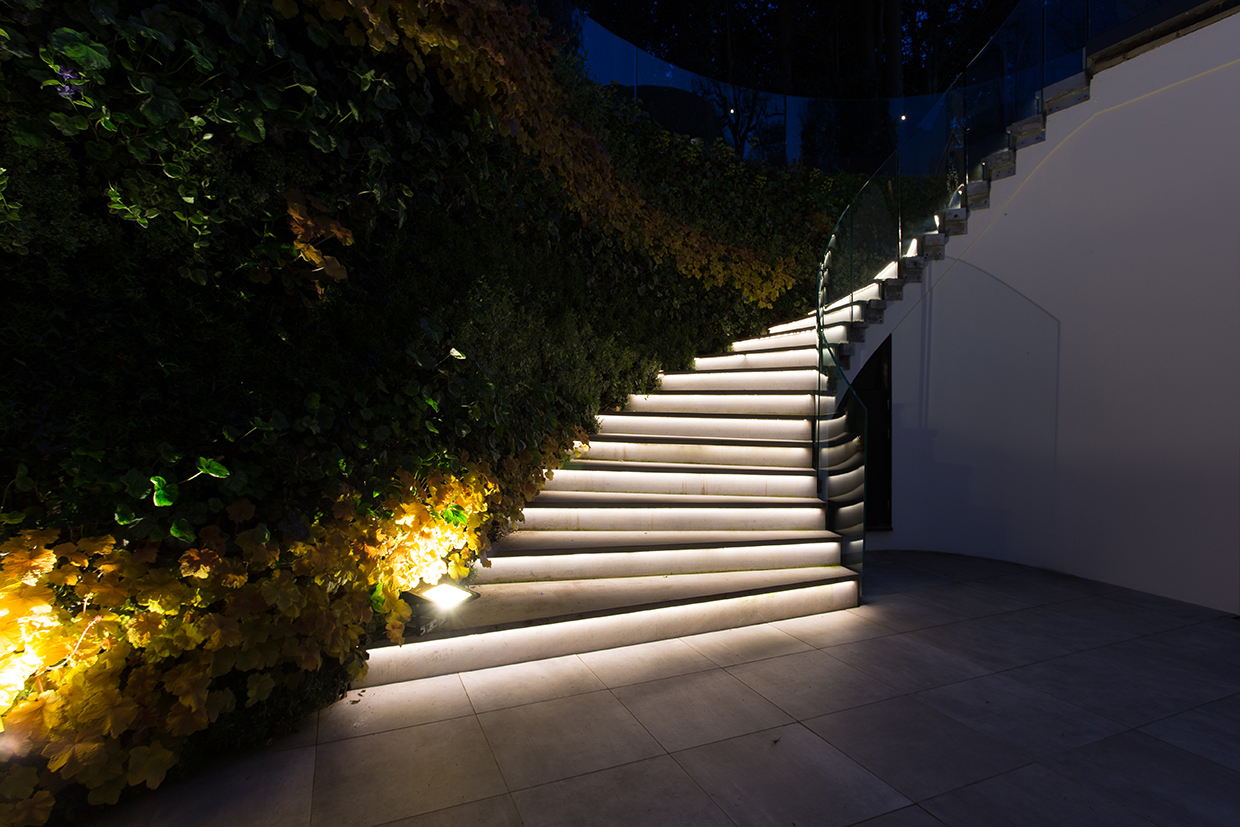 With regular, non-smart systems, controlling your outdoor and indoor lights all had to be done separately.
You'd finish off in the garden for the evening, go around and turn all of the lights off, then head indoors and manually turn on a different set.
With intelligent lighting control, you can quickly and easily eliminate that hassle.
Using your app, you link your outdoor and indoor lights together for greater flexibility. This could mean that, for example, you design a pre-set scene in which your living room lights turn on at the same time as your patio lights turn off, or that you can combine indoor and outdoor lighting to add a beautiful new look to your property on those late summer evenings.
Lights That Fade Up as the Night Goes On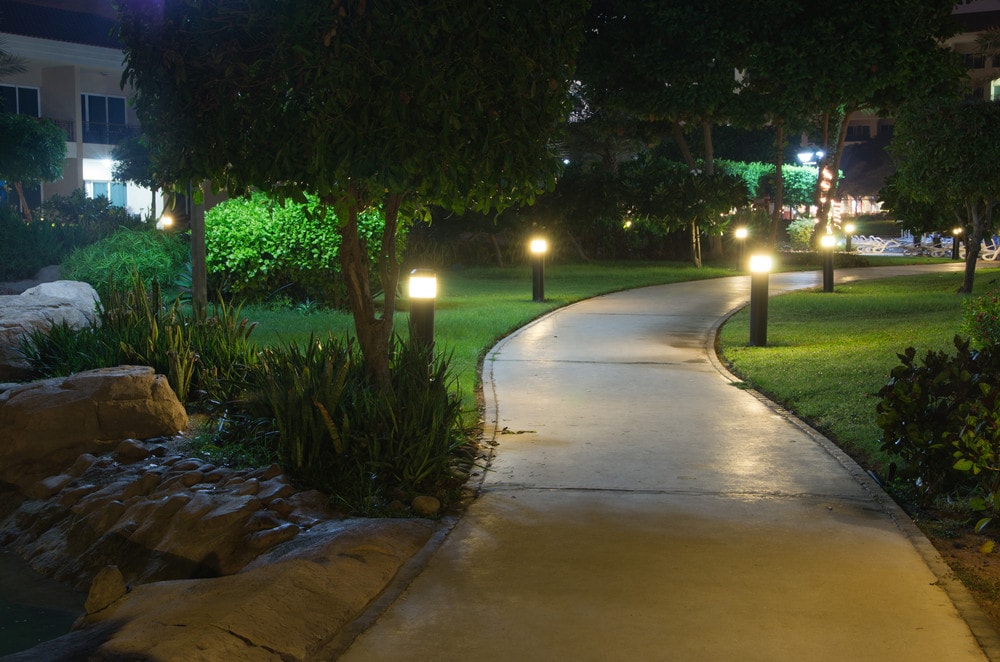 Of course, you don't even have to do all of this every time you want a specific lighting scene.
Your Lutron HomeWorks dealer can help you design pre-set programmes that automatically turn your lights on and off at specific times.
For example, you could set your lights to slowly fade up as the sun naturally fades down, keeping your garden perfectly illuminated at just the right level throughout the evening.
Alternatively, you could combine your outdoor lighting with a whole home AV system so that the perfect party scene loads up at the same time as you switch on the music.
Lights can be pre-set to fade in or out automatically, guaranteeing you always get the perfect amount of outdoor lighting without you having to lift a finger.
Constantly change the look and feel of your outdoor spaces
All of this flexibility makes it even easier to re-design your outdoor spaces.
After all, we all get the urge to change things around every once in a while. Perhaps we decide that this is the year we finally install that decking or carve out a whole new lawn area with flower beds.
In the past, redesigning your garden meant installing a whole new lighting system, but with smart lighting, that's no longer necessary.
All you need to do is keep the lights you already have and design new lighting scenes to match your new design.
How's that for simple?
Improved security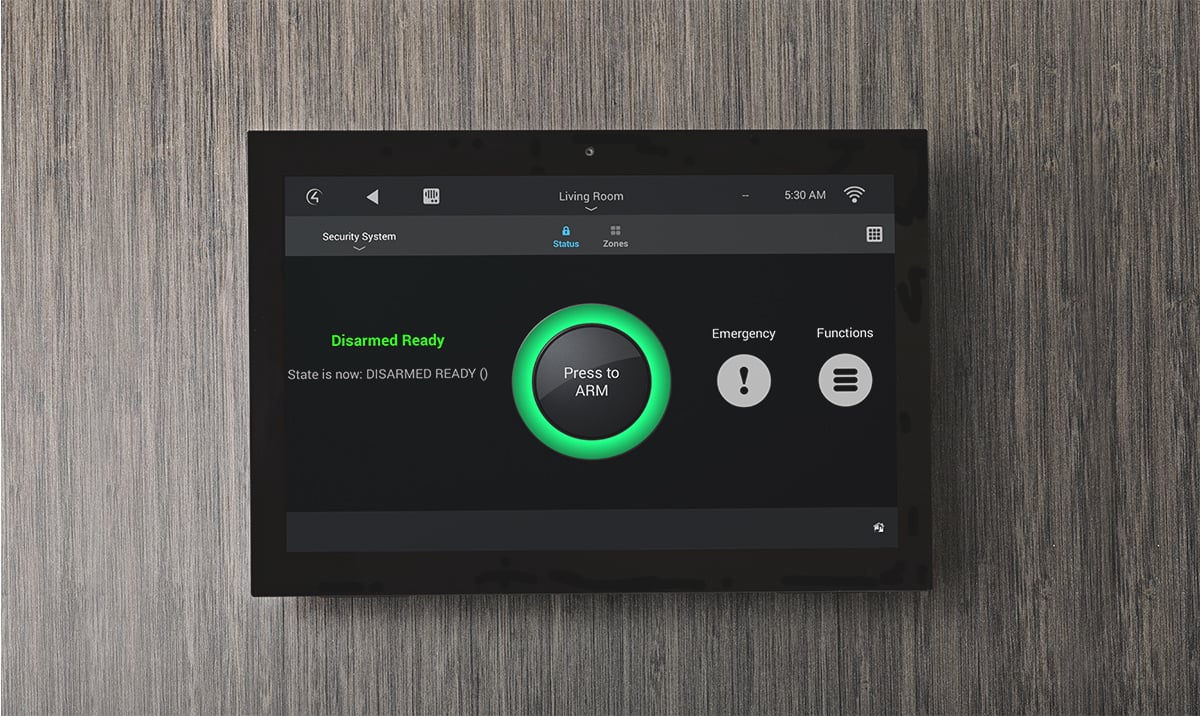 Last but by certainly no means least, let's not underestimate what a powerful home security device outdoor lighting can be.
There's more to intelligent lighting control than simply making your outdoor spaces look beautiful. Integrated with your home security system, they can prove to be a powerful tool for keeping intruders away.
When integrated with your smart home security system, lights can prove valuable as an intruder deterrent. Using motion sensors, they can be set to turn on when someone approaches your property, or combined with your alarm system so that they shine at full intensity should somebody try to break in.
Meanwhile, you can also combine them with your indoor lighting to enhance your simulated occupancy setting, creating the impression that everyone's home even when they're away.
In fact, if you invest in smart outdoor lighting for no other reason this summer, protecting your home and your loved ones alone is always going to be worth the investment.
To find out more about installing smart outdoor lighting in your property, contact your Lutron HomeWorks dealer, Pro Install AV online today, or call us now to discuss your requirements on +44(0)20 7096 0078.