The 10 Best Smart Home Devices & Systems of 2020
06 Jan 2020
Smart Technology
A brand new year is upon us, and that can only mean one thing:
Time to take our annual look at the biggest and best new products that are sure to become an essential part of the modern smart home experience in 2020 and beyond.
Below, our home automation experts discuss the top ten systems and devices that are adding the most value to the lives of our customers and explain how brands like Crestron, Lutron, and Control4 can help you reinvent the way you enjoy your home in the New Year.
From home entertainment to smart security, energy-saving thermostats and more, 2020's best smart home devices and systems are set to bring a whole new level of convenience to the modern smart home.
1: Creston OS 3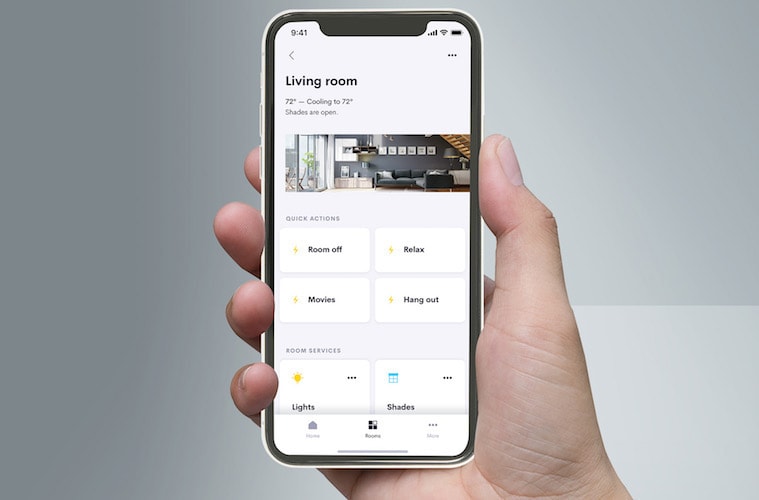 Here at Pro Install AV, one of the highlights of 2019 for us was attending the London launch event of Crestron OS 3 where we first got to try out the brand's exceptional new platform.
OS 3 is completely revamped touchscreen interface that makes managing every aspect of your smart home practically effortless, even on mobile devices.
As one of the leading Crestron installers in London, we've already been hard at work helping our clients upgrade their home automation system to Crestron OS 3 so that they can take advantage of brand new features like "Room Favorites".
This useful option is ideal for homeowners who may have lots of rooms in their home but spend the majority of their time in two or three. With Room Favourites, they can add those rooms to a list so that they don't have to go scrolling through an endless list of rooms to find the controls for the ones they use the most.
Multi-home support, User Interface personalisation and better end-to-end encryption are just some of the other features that make Crestron OS 3 the best smart home system your money can buy in 2020.
Creston OS 3 earned rave reviews when it was first launched in late 2019, and with so many new, advanced features, an intuitive touch-screen interface and greater personalisation options, it's not difficult to see why.
2: Amazon Alexa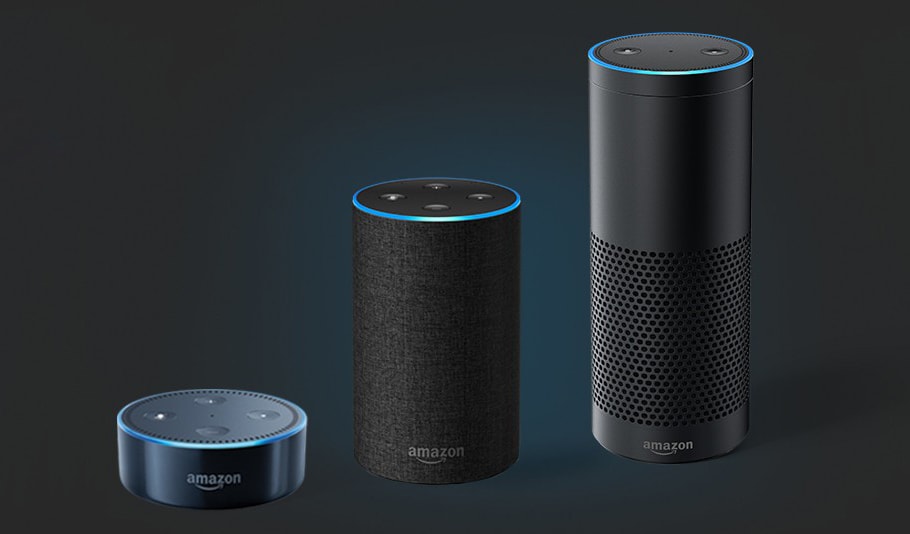 Industry experts estimate that some 111.8 million people in the United States will have used a voice assistant in 2019.
That's the same as 39.4% of all Internet users or 33.8% of the entire US population.
Yet while the likes of Google Home and Apple HomePod no doubt contribute those figures, it's the Amazon Echo, powered by Alexa that remains the benchmark against which all others are measured.
Compatible with more smart home devices than any of its competitors, Alexa can be used to add voice control to home automation systems like Crestron and Control4 QS and Lutron lighting.
Easily integrated into home automation systems and compatible with more smart home devices than Google Assistant or Apple Home Kit, Alexa remains the best voice assistant currently on the market.
3: Control4 OS 3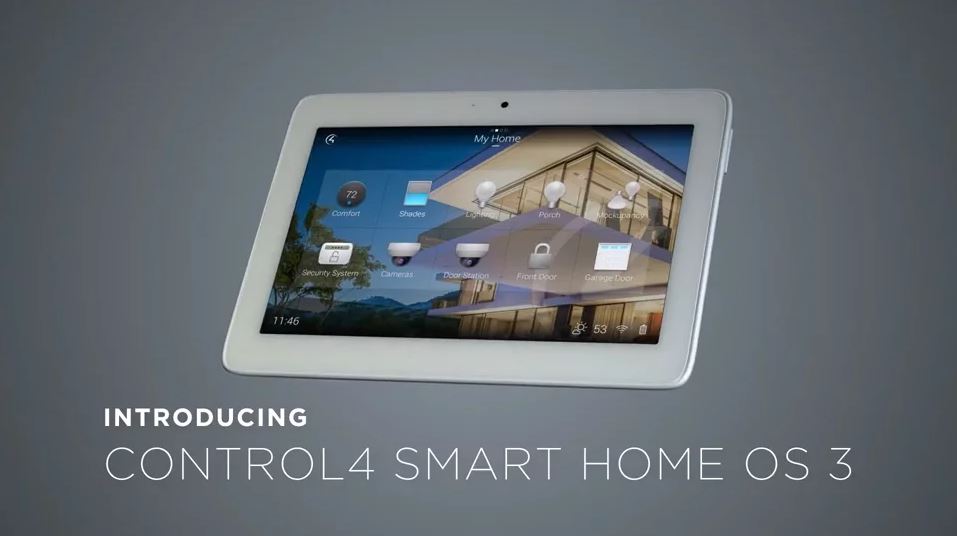 One of the biggest news stories to hit the smart home industry this year was the arrival of Control4 OS 3, the next-generation overhaul of the brand's already advanced home automation system.
With over a thousand new enhancements and upgrades, Control4 OS 3 is the brand's smartest smart home system yet, offering next-level personalisation and a 'Room Favourites' so that you can tailor your system to match the way you live in your smart home.
Once again, the interface has been entirely overhauled to make their already-intuitive interface even more user-friendly, while the addition of the new Active Media Bar has already proven a big hit with fans of home entertainment.
For a more wallet-friendly alternative to Crestron Os-3, Control4 OS 3 is certainly worth a look.
4: Ring Video Doorbell 2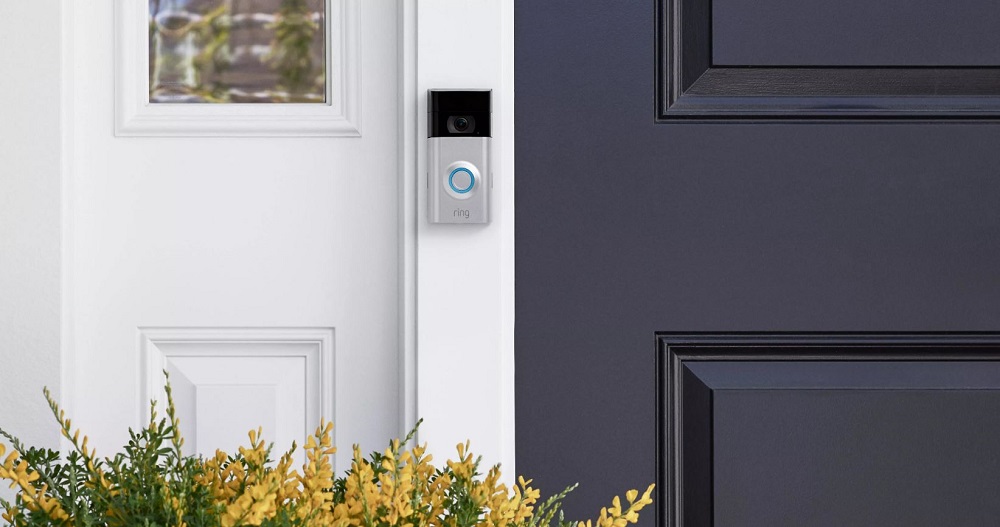 We expect big things from the major smart home security brands in 2020, especially if Ring's new Video Doorbell 2 is anything to go by.
The 1080 high-definition (HD) video camera can be viewed via the Ring app on your iOS or Android device so that you can see who's at your door no matter where you are.
The app can also be used to manage customisable motion sensors for added peace of mind and protection.
If you only buy one smart security device in 2020, the Ring Video Doorbell 2 should be it. It's 1080 HD camera can be accessed via a smartphone app, while the motion sensors provide extra protection for you and your loved ones.
5: Lutron HomeWorks QS

Make no mistake about it, Lutron HomeWorks QS remains the undisputed king of smart home lighting.
Advanced controls, smart shades and gorgeous lighting designs offer the freedom and flexibility to set beautiful lighting scenes for any occasion.
What's more, Lutron systems are fully compatible with most smart home security systems, serving as outdoor security lights while also helping to create simulated occupancy scenarios.
As the undisputed leaders of the intelligent lighting system, it's no surprise that Lutron's HomeWorks QS offers outstanding value for money when it comes to giving homeowners complete control over their lighting scenes.
6: Kaleidescape Strato S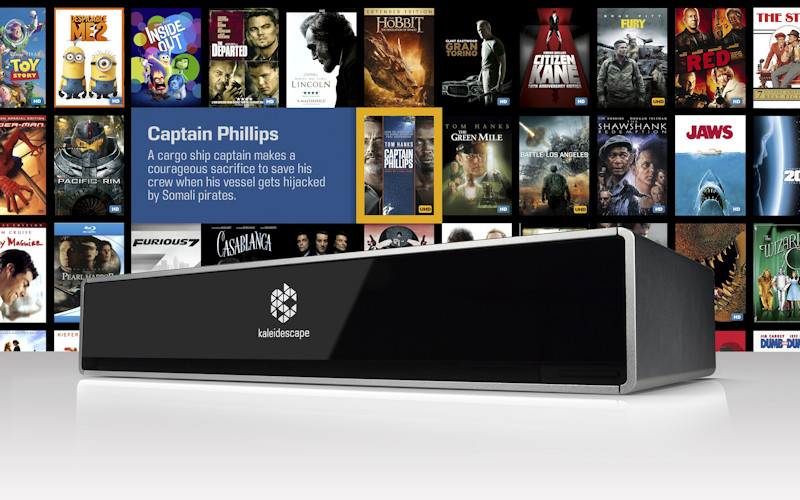 Bringing the sharpest, crystal-clear detail of 4K Ultra HD and HDR together with cinema-quality audio and the kind of freedom and flexibility you normally only get with Internet streaming services, the Kaleidescape Strato S is quite possibly the best media player in the world.
It's certainly the best home media system we've come across here at Pro Install AV.
Unlike services such as Netflix and Amazon Prime Video which can suffer from poor performance and buffering, Strato S stores your entire media collection on an internal hard drive so that you can enjoy excellent 4K quality entertainment without putting a strain on your Internet connection.
Kaleidescape's next-generation system makes a wonderful addition to any bespoke home cinema, offering an audio-visual experience to rival anything you'll find in your local multiplex.
7: Sonos Move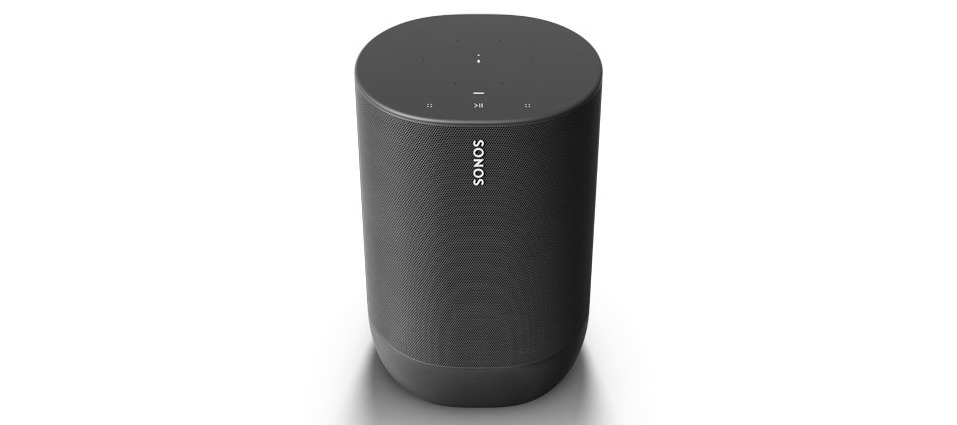 The Sonos brand has long been synonymous with top-calibre speaker systems that combine premium quality audio with an aesthetic appeal that helps them blend in effortlessly with any contemporary home design.
Now, the brand has gone one step further by taking their trademark audio quality and adding to it the flexibility of a battery-powered speaker.
Ideal for use in your garden, for moving around the home, or even while you're on the go, Sonos Move sets a new standard in portable speaker solutions.
8:  Lutron Caseta Smart Start Kit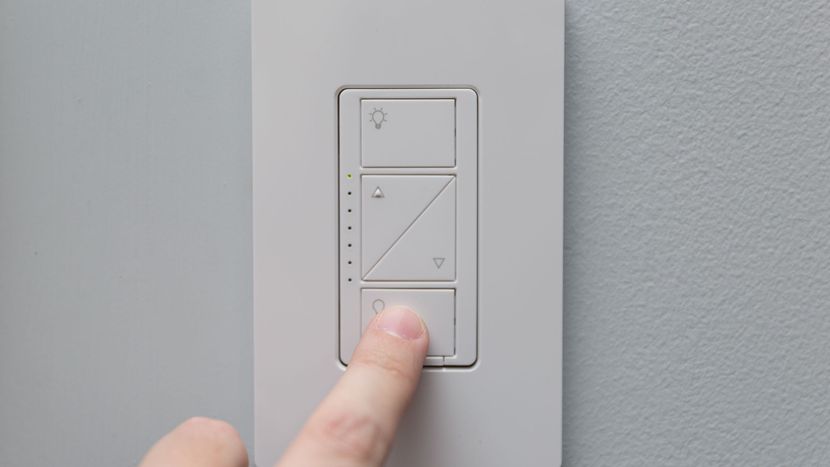 Yes, Lutron's intelligent lighting control solutions are so good that the brand feature twice in today's list.
This time, we're getting excited about their Smart Start Kit, a powerful yet easy-to-use smart dimmer switch solution that connects to Alexa, Apple Home Kit and Google Assistant to help you fine-tune your home lighting arrangements using only voice commands.
Lutron Caseta smart start kit can be integrated with most popular voice assistants to help you create beautiful lighting systems using only your voice
9: Sonance SB46 M Soundbar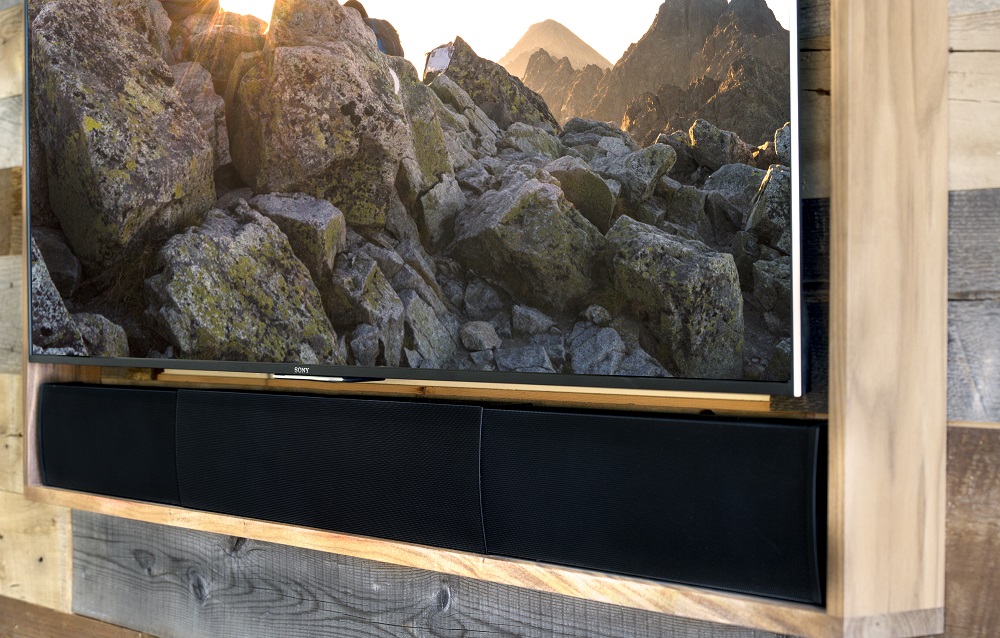 Another one of our favourite bands, Sonance have outdone themselves as of late with their one-of-a-kind LCR (left, centre, and right) solution which can be instantly adjusted to match any flat-panel display perfectly.
The soundbar against which all other soundbars must surely be judged, the Sonance SB46 M offers exceptional immersive sound, is a breeze to use, and boasts the kind of sleek, stylish design that means it will look right at home in any modern room.
10: Ecobee SmartThermostat with Voice Control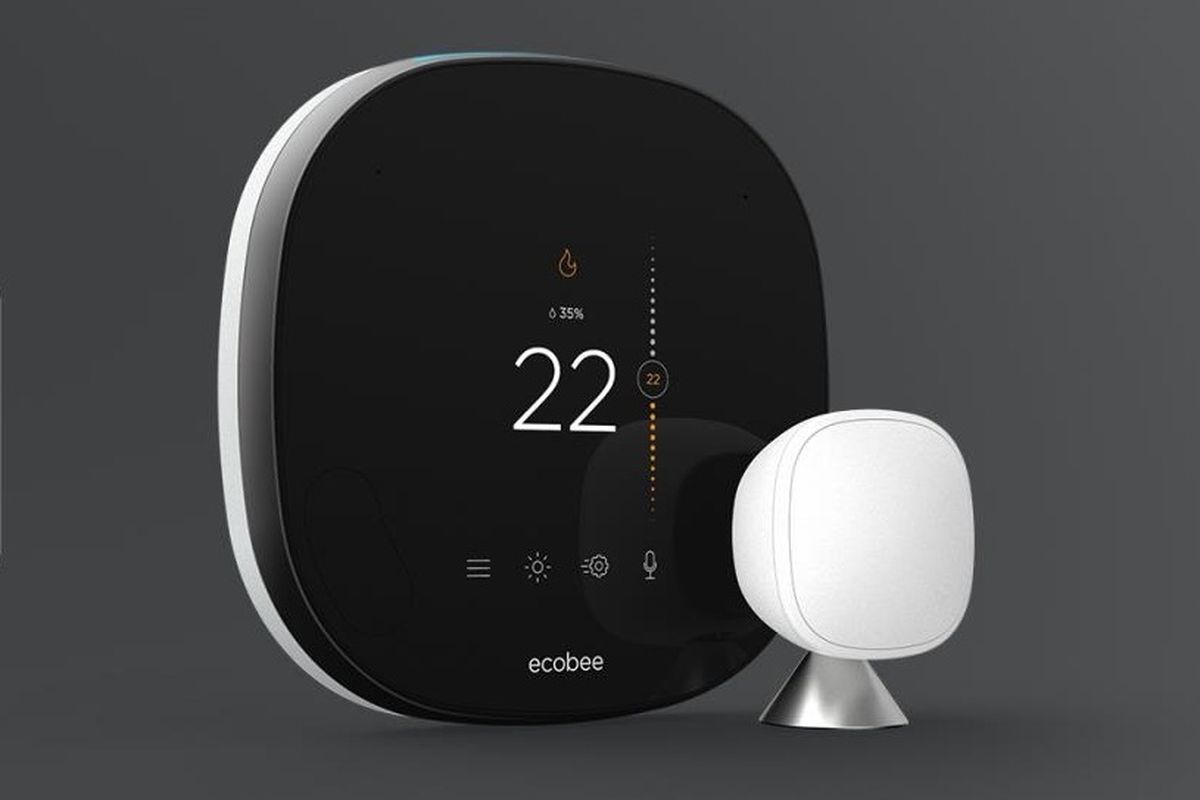 One of the biggest benefits of smart home technology is that it can help us manage our home energy usage, reducing both our carbon footprint and our bills at the same time.
Few products help us do this any better than the Ecobee smart thermostat with Voice Control. Program it right the first time, and it does all the hard work for you, adjusting the temperature according to your environment, the time of day, and other essential factors so that your energy usage is kept to a minimum without you having to do a thing.
Bring the year's best smart home products into your home with professional home automation installation services from Pro Install AV. Contact us online today to find out how we can help you, or call us now to discuss your smart home requirements on +44(0)20 7096 0078.