Whole Home Audio: Your Questions Answered by London's Top AV Installers
19 Jul 2018
Audio Visual
Whole home audio has come a long way in a short space of time. From the uber-expensive systems of old that sounded no better than your average hi-fi to powerful, next-generation technology of today, it's never been easier -or more affordable- to enjoy impeccable audio quality throughout your home than it is right now.
It's for this reason that our AV installation specialists find ourselves inundated with more questions than ever before about how they too can start getting more out of the latest innovations in multi-room audio.
Whilst there's nothing we love more than talking to you about how you can create your dream smart home, we thought it might make your life even easier if we rounded up some of the whole home audio questions we're asked the most here at Pro Install AV and put them to our team of experts to get their answers.
Here's what they had to say.
How is a Multi-Room Audio Solution Better Than My Normal Music System?
For many homeowners, listening to the sounds they love usually means playing a CD through a traditional stereo, hooking an iPod up to a docking station with a speaker, or streaming a service like Spotify or Amazon Music through an Amazon Echo or Google Home smart speaker.
Whichever method you're using to listen to music at the minute, the same thing always happens when you leave the room:
You can still hear that audio, but without the same clarity and vibrancy as when you were still in the same room as your technology.
With a whole home audio system, things are much different.
Turn on your favourite Spotify playlist in the kitchen, and it can follow you around from room to room, playing with the same premium quality and remarkable clarity.
Best of all, you won't have to load up a different music player in each room, flick any switches, or do anything at all besides feel the beat.
As you can imagine, this can be just as great for entertaining guests at your next party as it can for taking the sounds you love with you as you carry out chores around the home.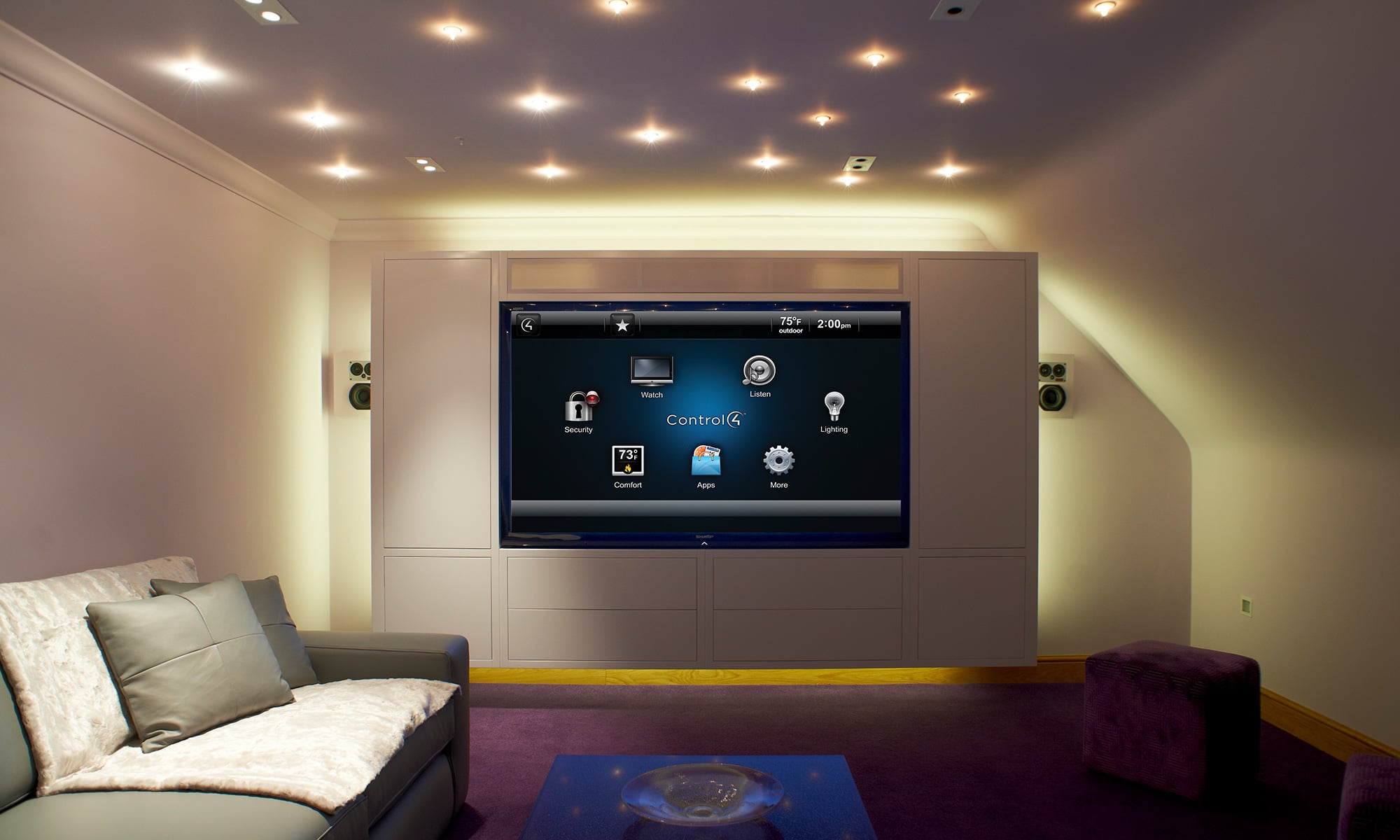 How Much Does a Whole Home Audio System Cost?
Here's the good news:
Multi-room audio systems have become much more affordable over the last few years, meaning it's entirely possible to get a top-grade system on a modest budget.
The actual price of whole home audio can vary greatly depending on a number of factors, including:
The size of your property
The number of rooms you want connected to your system
The exact products and brands you choose to build your bespoke system.
So far, so good, but what about actual figures?
Depending on all the factors mentioned above, it's entirely possible to install a quality audio system for anywhere from as little as £500 to as much as £3K+.
Which Home Audio Brands Deliver the Best Value for Money?
Our AV installation specialists always recommend creating a bespoke system rather than opting for an out-of-the-box solution.
That way, you can handpick components from a range of manufacturers based on optimum price/performance ratio.
That being said, there are some brands which constantly and consistently outperform most others.
Sonos are the industry-leaders in wireless home audio systems. Combining advanced technology with stunning design, their products can pull music from a wide variety of sources and play it at a level that's just right for the moment, helping you to create the perfect ambience for any occasion.
Meanwhile, if you already have a multi-room system set-up but want to improve audio quality, Sonance come highly recommended.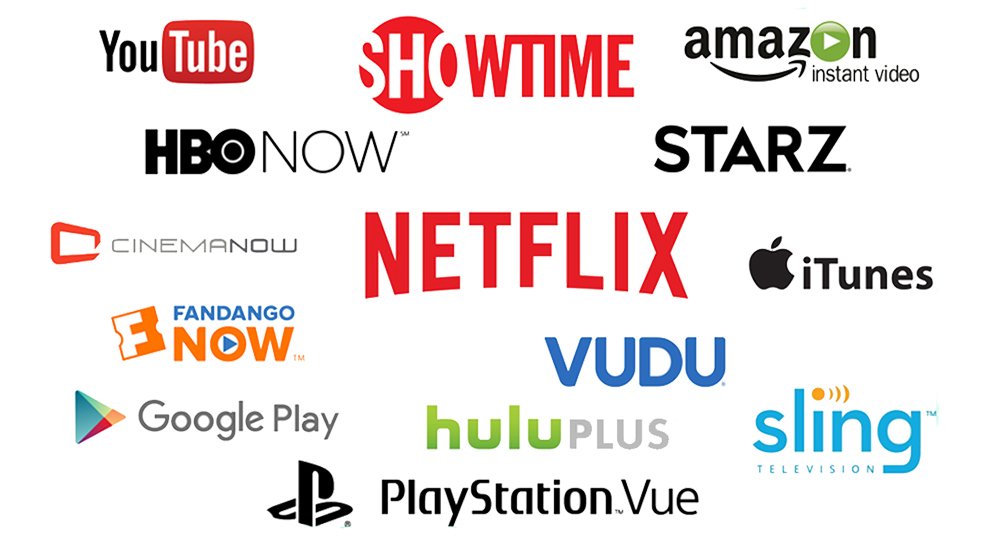 Will My Audio System Be Able to Stream From My Favourite Sources?
Almost definitely, yes.
Sonos, for example, can stream content from at least 60 popular sources, including:
Amazon Prime Music
Apple Music
Apple Airplay
Deezer
Google Play
FM
Mixcloud
Napster
Soundcloud
Spotify
That's not to mention the 100,000+ radio stations that Sonos can stream from around the world, as well as the option to store your own music collection on a Network Attached Storage (NAS) device and play those too.
Won't All This Technology Ruin the Interior Design of My Home?
NOT AT ALL.
It doesn't have to do, no.
Sure, there once was a time when enjoying best-in-class audio meant making certain sacrifices in aesthetic appeal, but look:
Those days are long gone.
Today's whole home audio manufacturers understand just how important it is that your music looks as good as it sounds.
To achieve that, leading brands like Sonance have created innovative solutions such as in-wall and in-ceiling speakers, with some models which can even be covered with the same paint or material as their surrounding surface, making them practically invisible.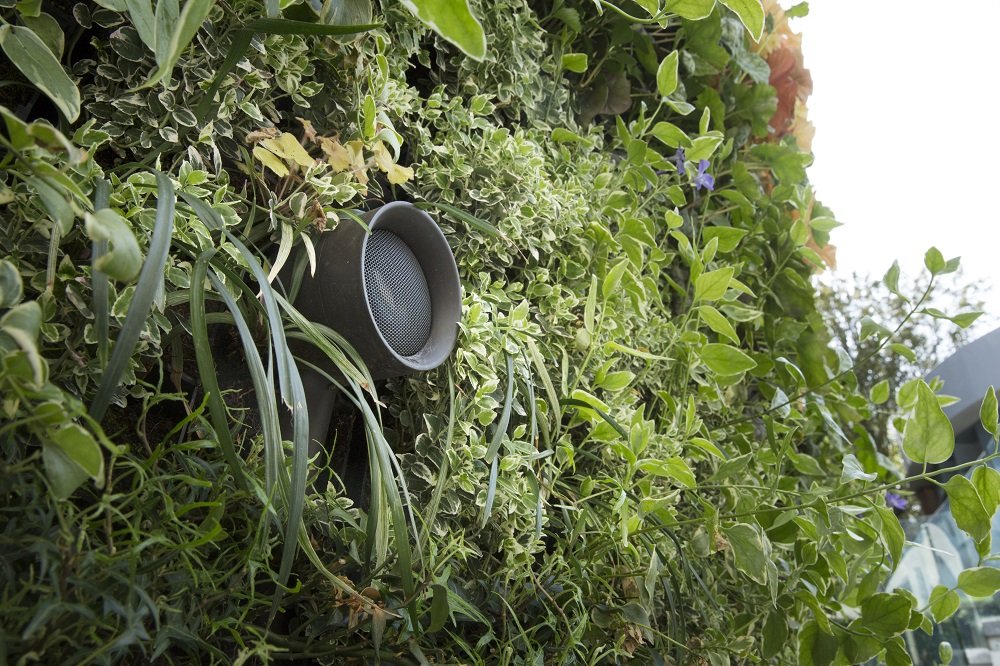 Can I Use My Audio System to Play Music Outside?
Of course you can. Providing you use the right kind of speakers in your outdoor spaces, it's entirely possible to connect them to your system and play music outdoors too.
See our recent post: Impress Your Guests With These  Smart Home Automation Tips for more about making multi-room audio work outdoors.
How Long Does it Take to Install Whole Home Audio?
That really does depend on your specific requirements.
Typically, an installation project includes a number of key stages, including:

Consultation with your AV installation specialist
Design and planning of your new system
Integration into your property
Testing and demonstration.

The amount of time it takes to carry out of each of these stages varies according to how big the system is as well as any unique features you're having included, though it is possible for the whole project to take anywhere from 4-6 weeks to several months from initial phone call to completion.

Still have more questions about multi-room audio? Want to discuss the specifics of your next project? Contact Pro Install AV online today, or call us now on +44(0)20 7096 0078.