Why You Must Invest in Smart Home Technology if you Remodel Your Home
16 Jul 2021
Smart Technology
Deciding to remodel your home makes for an exciting new project and brings a new lease of life to your property. At a time where we're spending more time at home than ever before, there really is no better time to commit to your dream remodel – whether you're dedicated to modernising, being more energy-efficient or increasing your home's value.
When deciding the possibilities of home renovation, there is increasing demand for home automation and smart home technologies to help achieve a design and renovation that matches your exact requirements. It's no secret that the smart home market is on the rise, in fact, the number of active households investing in smart technology is expected to amount to 77 million users by 2025. Smart technology is playing an increasingly big role in our day-to-day lives, from home entertainment, smart security and smart lighting that bring homes into the 21st century.
So why should you invest in smart home technology if you plan to remodel your home? Pro Install AV, the smart home automation London specialists, have put together all the information you will need on smart home integration and smart technology investment with your upcoming remodel.
For those who are willing to learn about and invest in smart home technology using IoT, the potential benefits are limitless. With an opportunity to design a home with seamless technology, unlimited control and a space customised entirely to your needs, it's impossible to ignore the opportunity to get stuck in.
Smart Tech Increases the Value of Your Home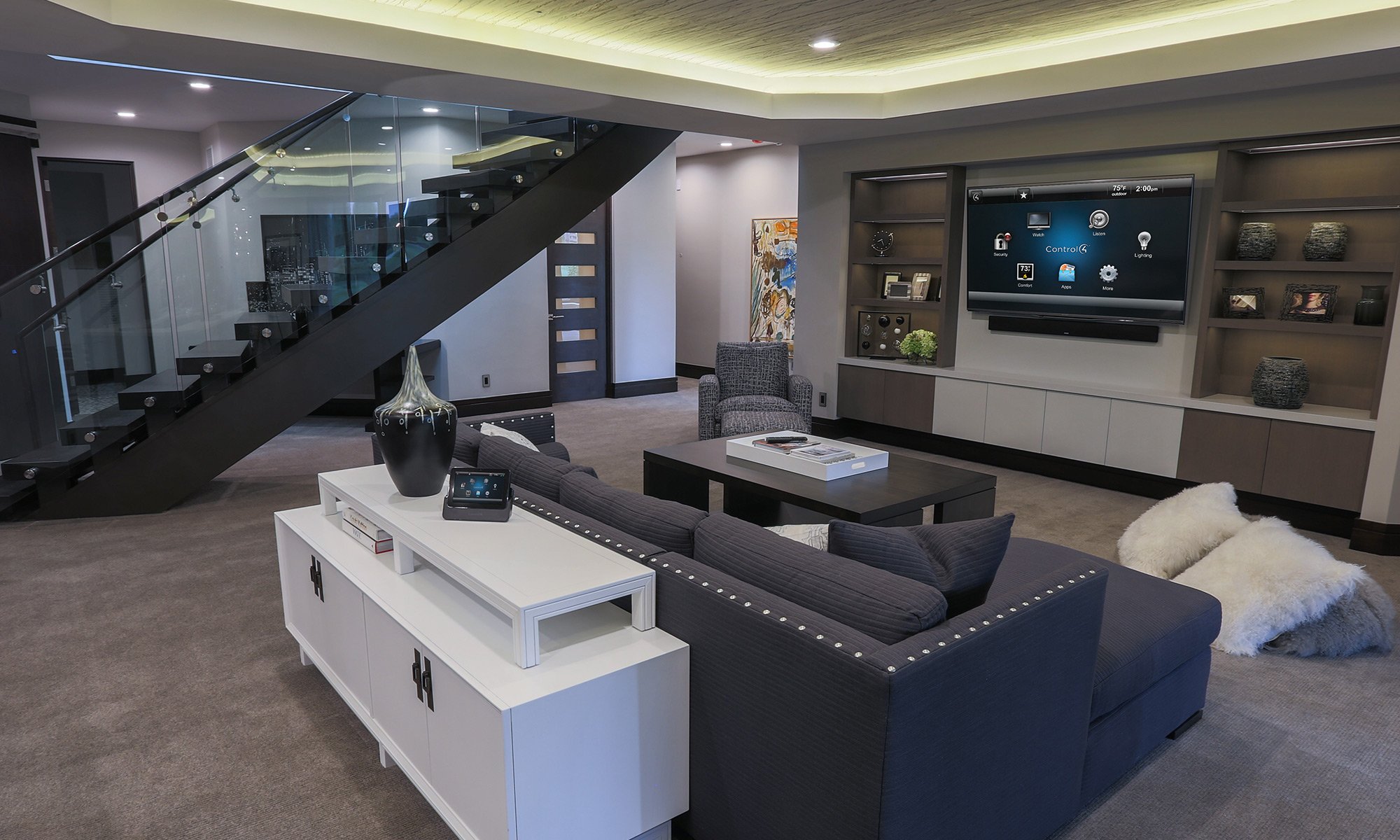 Whether you're planning on putting your property on the market or looking for long-term value, incorporating smart technology as part of your renovations is a strong investment. Surveys have shown that smart tech is becoming more of a priority for renovating homeowners – 28% say smart tech is a priority for their remodel, whereas in the luxury housing market smart home features are now expected.
By choosing to invest in smart home technology, not only are you setting your home apart from others and to potential buyers, but you are investing in technology that will inevitably become the standard feature of homes in the future, ensuring a sizeable return on your investments. 
Increases Energy Efficiency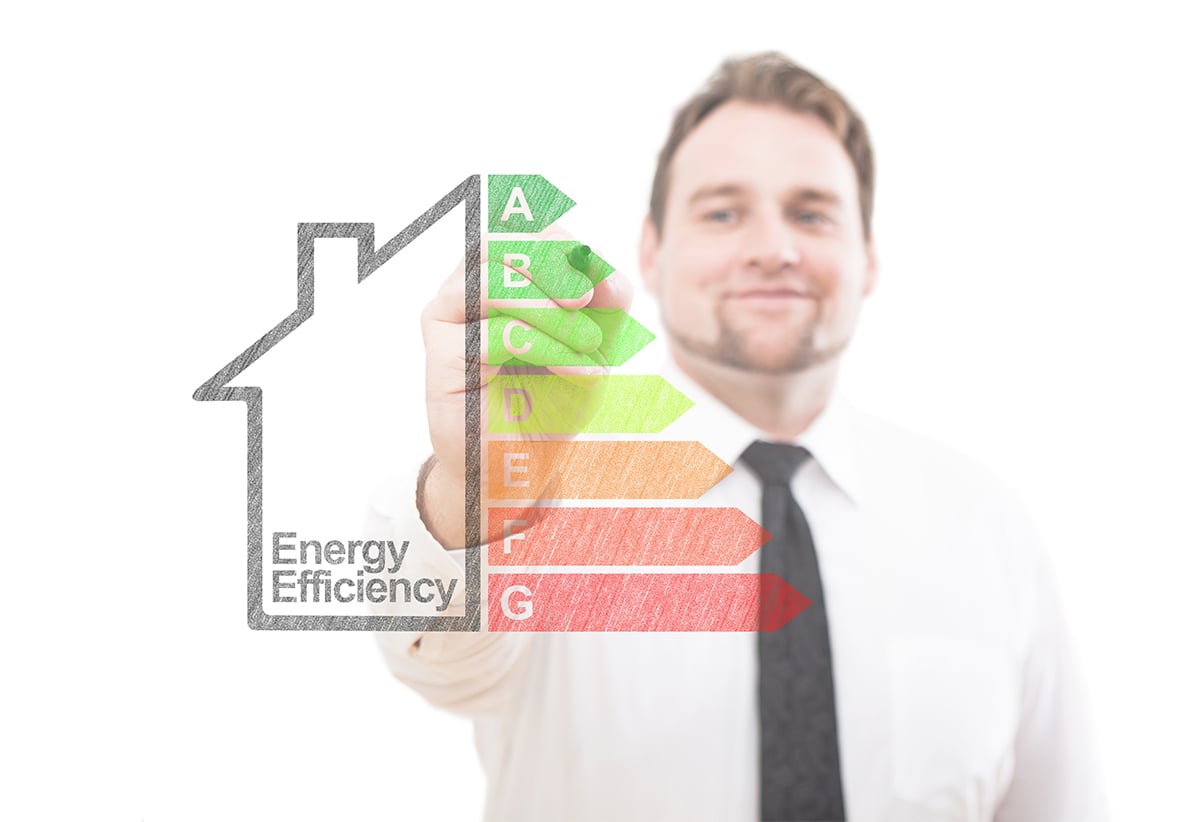 One of the biggest trends for homeowners is investing in technology that is more energy-efficient and energy conscious. If you're planning on renovating your home, considering efficiency and optimisation is key to any remodel as you are ultimately thinking about making your home sustainable for the future. 
How can smart home systems and technology help energy efficiency?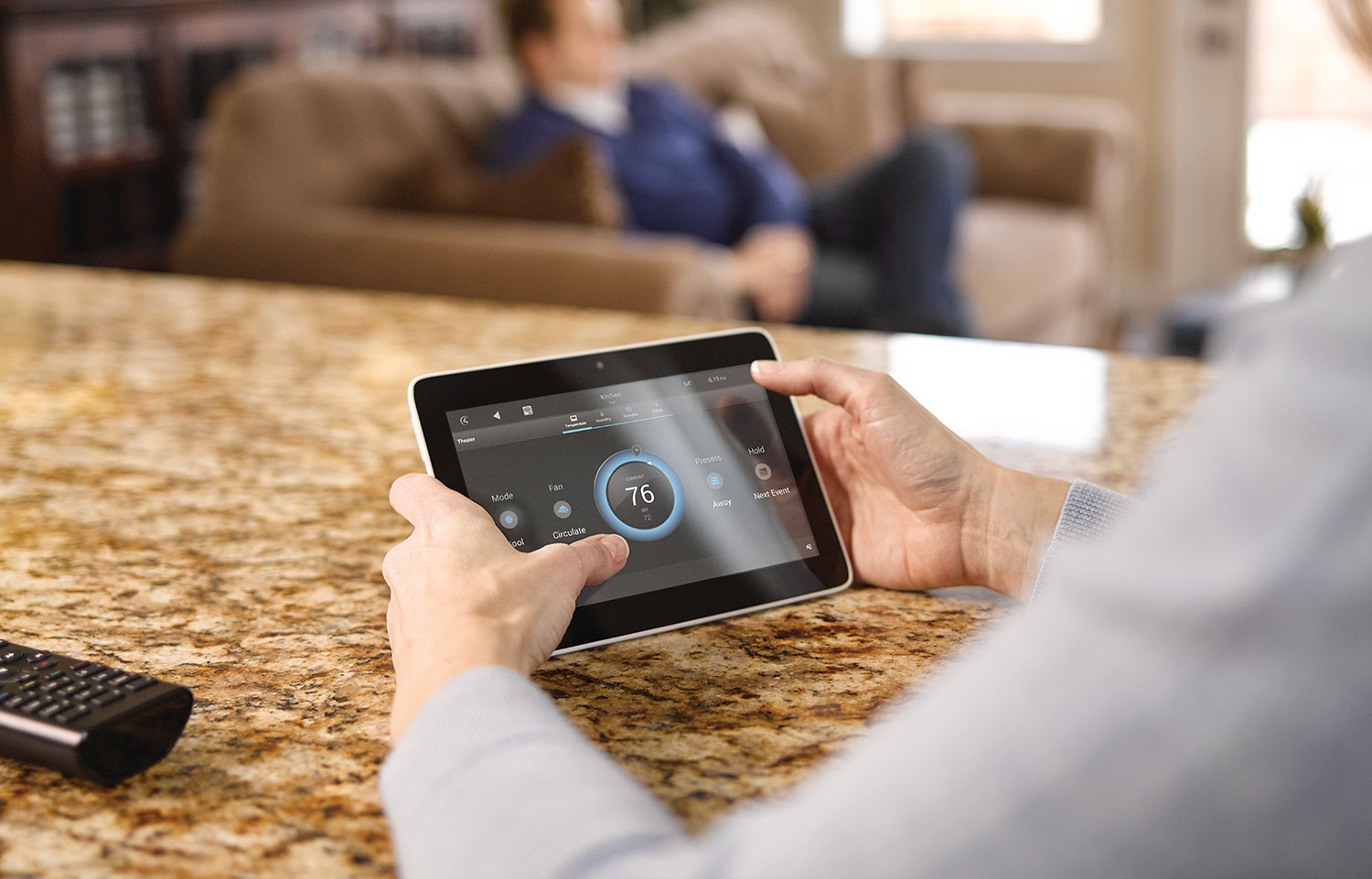 1. Smart Lighting
Using systems like the renowned Lutron HomeWorks QS offers so many rewarding features for homeowners. For those who are eco-conscious, Lutron not only dramatically reduces electricity costs, but it offers technology that transforms and modernises homes using remote management – meaning you have complete control over your home's energy usage. Lutron's smart dimmers can reduce a home's energy usage by as much as 50%, ultimately this technology pays for itself as it will continue to save you money in the months and years to come.
2. Smart Thermostats 
Smart thermostats allow you to control your heating at the touch of a button, all from the comfort of your phone or tablet. Your home's heating and cooling system are one of the biggest energy consumers, so investing in a smart thermostat is a fundamental part of any energy management system.
Not only can this smart technology make your heating system programmable, automatically shutting down or having the access to controlling your system manually and on the go, it also helps reduce the cost of your energy bills for years to come. According to uSwitch, smart thermostats can save users an average of 31% on their heating costs, making it a great long-term investment and a great way of adding long-term value to your home.
As one of the top Lutron Homeworks dealers in London, we are passionate about the benefits of intelligent lighting control. Leading smart lighting systems like Lutron can give dramatic savings on home energy bills while providing luxury, convenience and an increase in your property value. Talk to us to discover more on the best smart home upgrades to install during your remodel from Lutron and other top brands.
 Help Make Your Home Safe and Secure 
  
You can't put a price on safety – if you plan on making the effort to remodel your home, then implementing security and protection to your property is crucial.
Automating your home is an incredible tool for keeping an eye on your property from afar, as well as acting as a deterrent for break-ins with the likes of security cameras and motion sensors. Burglars are three times more likely to target properties that don't use a security system, but if there happens to be any suspicious activity then alerts can be sent directly to your smartphone; so investing in smart security will give you reassurance and peace of mind from anywhere in the world.
Smart technology can go a step further through simulated occupancy, with intelligent technology that mimics your usual home activity to give the illusion that you are at home – when in fact you may be abroad in the sunshine sipping on a cocktail.
Control4's home automation system (starting from 20k) has an incredible 'Mockupancy' feature which can programme lighting and television to turn on and off throughout the day to replicate your usual activity. Investing in home automation systems such as this one is a fantastic way of merging convenience with safety.
Whole-home automation systems do more than just offering security and protection for your home. Smart home technology and its features are continuously evolving, helping make your everyday tasks and activities more convenient, effortless and pleasant. Now, Control4, Lutron and Crestron home automation systems are compatible with your popular voice-controlled smart home devices like the Amazon Echo.
Control, Comfort and Convenience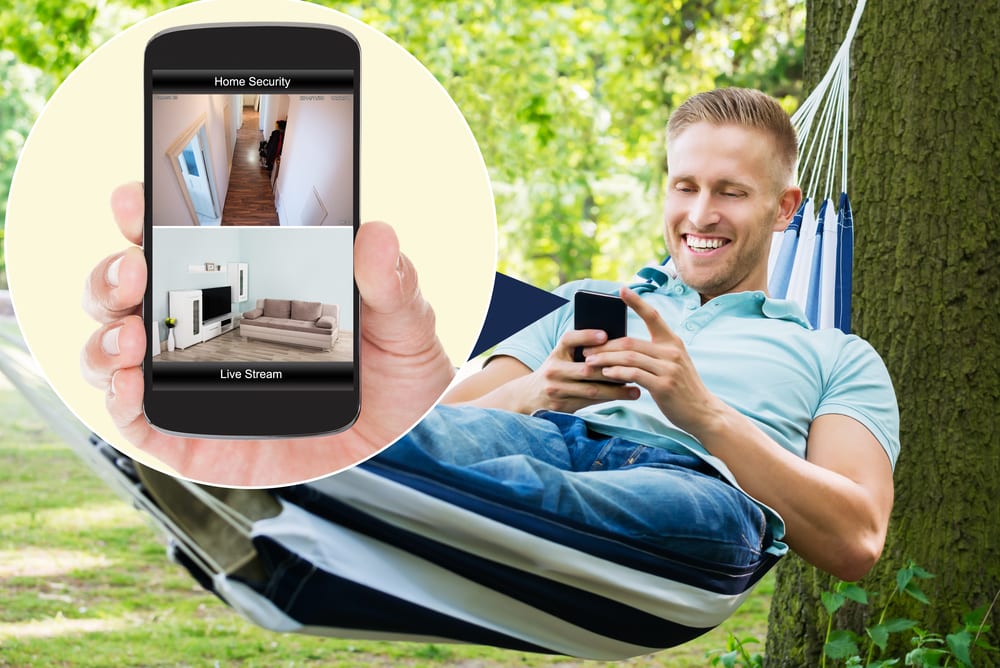 At its simplest – smart home technology makes our lives easier. Sometimes, having more control over our everyday lives is a good enough reason to invest in smart technology for your home remodel. In fact, data shows that convenience is the number one reason for people investing in smart technology within the UK.  By connecting all electronic devices and appliances under one network and easy to use interface, everyday tasks in your home can be operated through your smartphone or just with your voice.
From multi-room audio and home entertainment, automated lighting and smart locks, you are in complete control over your home from any place at any time. Smart technology really lives up to its name, as investing in smart home ecosystems allow the interplay between devices and the learning patterns of your behaviour at home. For instance, your morning could start with lights turning on automatically, blinds opening and your favourite song playing as your morning alarm. The possibilities and scenes that you can create in your home are endless and uniquely personalised to your needs and taste.
Every home can be a smart home – if your property is old or newly built, small or large, every home is capable of enjoying smart home technology. Although, there is no better time to curate your dream smart home than during your remodel when devices and whole-home systems can be tailored and built to scale. Our experts at Pro Install AV have worked with countless property developers, designers and homeowners to deliver bespoke home automation solutions.
Ready to invest in the latest smart home systems for your home remodel? Talk to our home automation installation specialists at Pro Install AV today. Contact us online, or call us now on +44(0)20 7096 0078.