How Smart Home Automation Can Protect Your Home While You're Away
17 May 2021
Home Automation
With the summer months drawing in, it's a time where we'd rather be outside of our homes – whether we're venturing out locally or travelling afar on a well-earned summer holiday. While there are lots of days away from home to look forward to, it's easy to feel anxious leaving our homes unattended and without protection.
We've all had those anxious thoughts; Have I locked all the doors? Will someone notice my home is unoccupied? What if there is a home emergency? The list is endless.  
With modern day technology, gone are the days of conventional alarm systems and floodlights with the growing emergence of a new generation of devices that are both intelligent and flexible.
Since the beginning of lockdown, research has shown that nearly a third (29%) of people in the UK decided to invest in smart home technology, with two in five (41%) respondents claiming that a smart security camera was their top priority for their next smart home purchase. With the nation beginning to value home security as a necessity and home automation technology having more options than ever before, there is no better time to invest in a smart home and start feeling secure.
Let's take a look at the best ideas on how to secure your home with automation technology and the protective benefits of automating your home when you're away.
Investing in smart home automation not only gives your home protection, but more importantly, it gives you peace of mind. Securing your home with home automation systems is brilliant for keeping in control so that you're able to have an eye on things from afar.
Make Your Home Look Occupied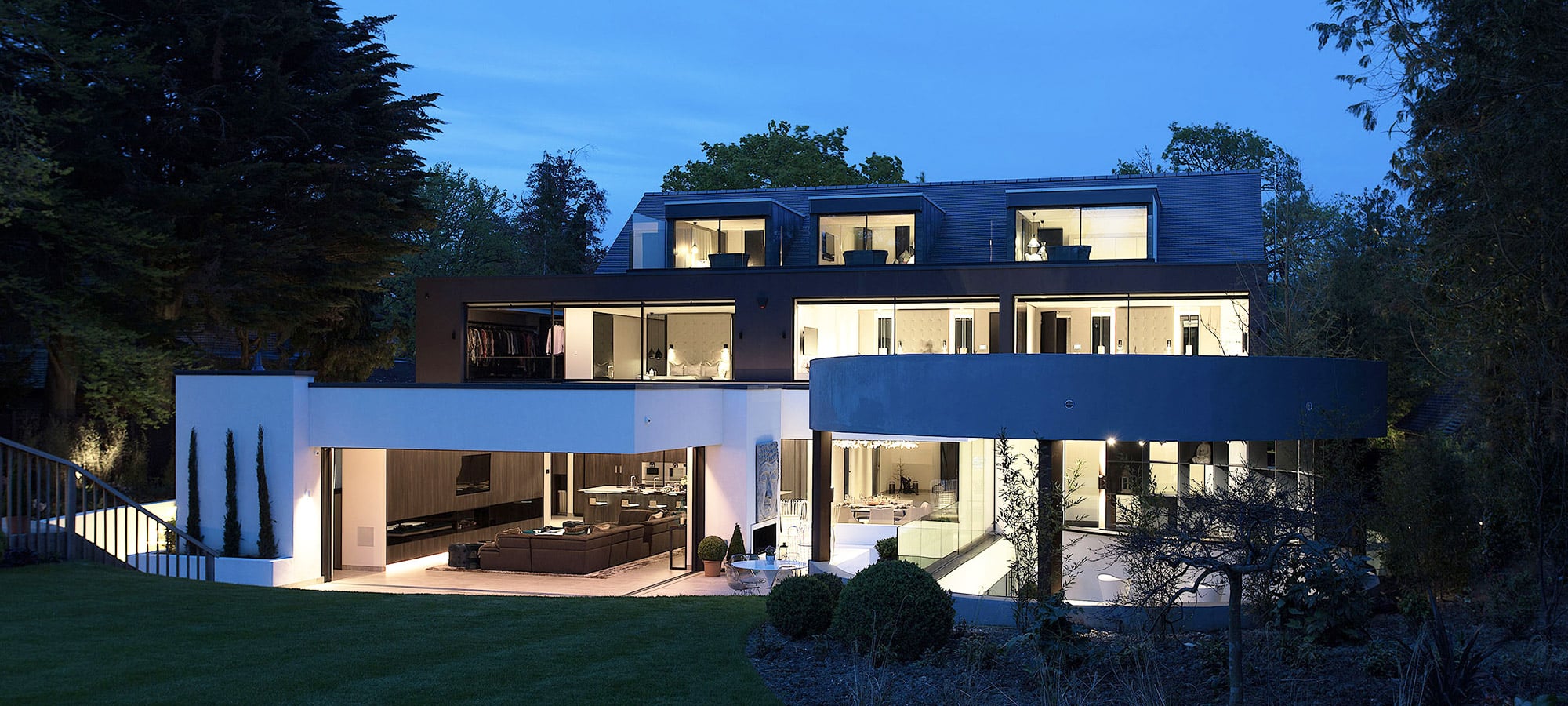 Fooling others into thinking you're at home is especially useful when you want to deter burglars and avoid break-ins – in recognition of this, we're seeing a lot of technology developing solutions for mocking the occupancy of your home as the ultimate break-in deterrent.
Smart home systems and devices take simulated occupancy to the next level, especially through light automation installations like Lutron Homeworks, where you can schedule times for lights to switch on and off automatically while you're away and just at the touch of a button.
You can also take lighting outside of the home through motion lighting and automated torch lights which are great tools to keep entry points well-lit and to sense potential intruders or any unusual activity. Some light automation systems and smart devices go above and beyond and take on multiple security functions; including inserted Wi-fi cameras, speaker and movement detection enabled which pings to your smartphone when it detects anything suspicious. 
Get Vision On Your Home With Smart Security Cameras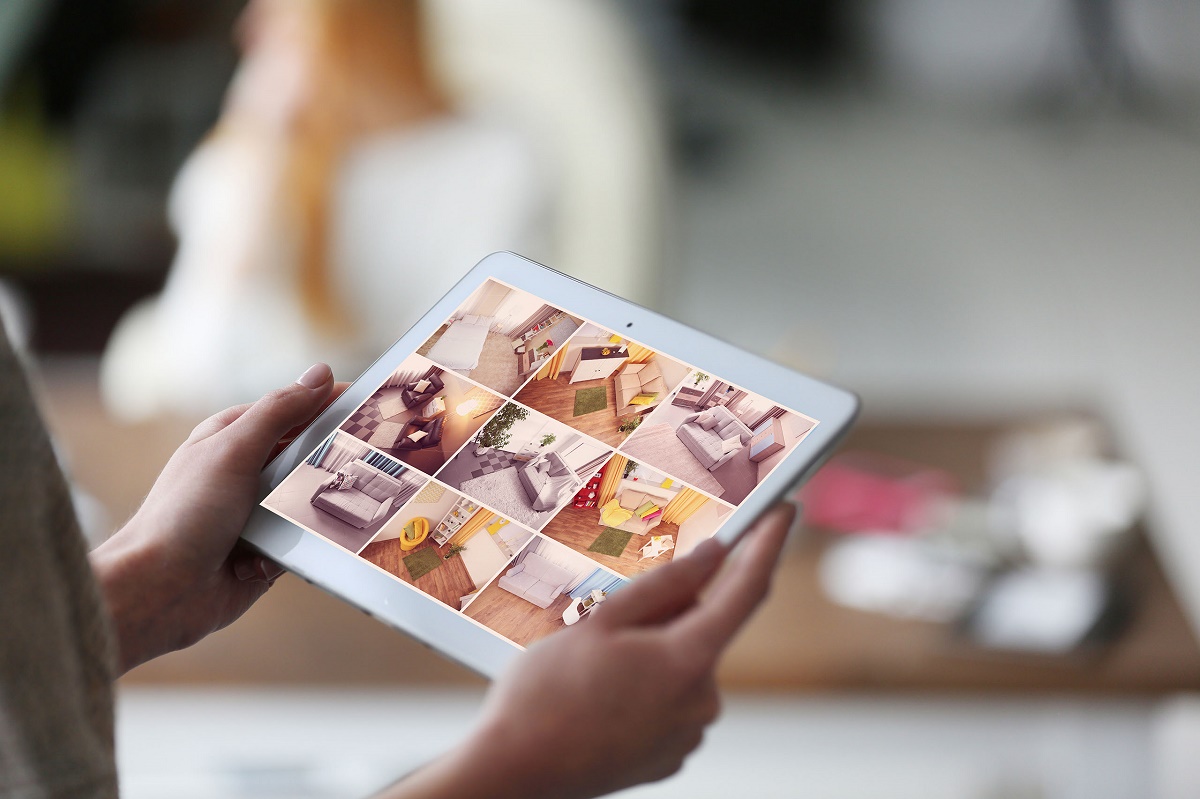 Burglars are three times more likely to target properties that don't use a security system – so cameras are an easy and effective way to deter any potential intruders. As long as your home has Wi-Fi, a smart security camera can allow a 24/7 live stream of your home which is accessible from anywhere in the world, on any device.
If you're abroad, this handy smart home device gives you peace of mind knowing your home can be constantly monitored through HD video streaming with night vision, multi-camera angles, audio and motion detection.
There's no need to monitor the live stream constantly to feel reassured your home is safe either, as your smart security camera will send alerts and notifications directly to your smartphone if it detects movement or any suspicious activity. 
Safeguard Your Home From Emergencies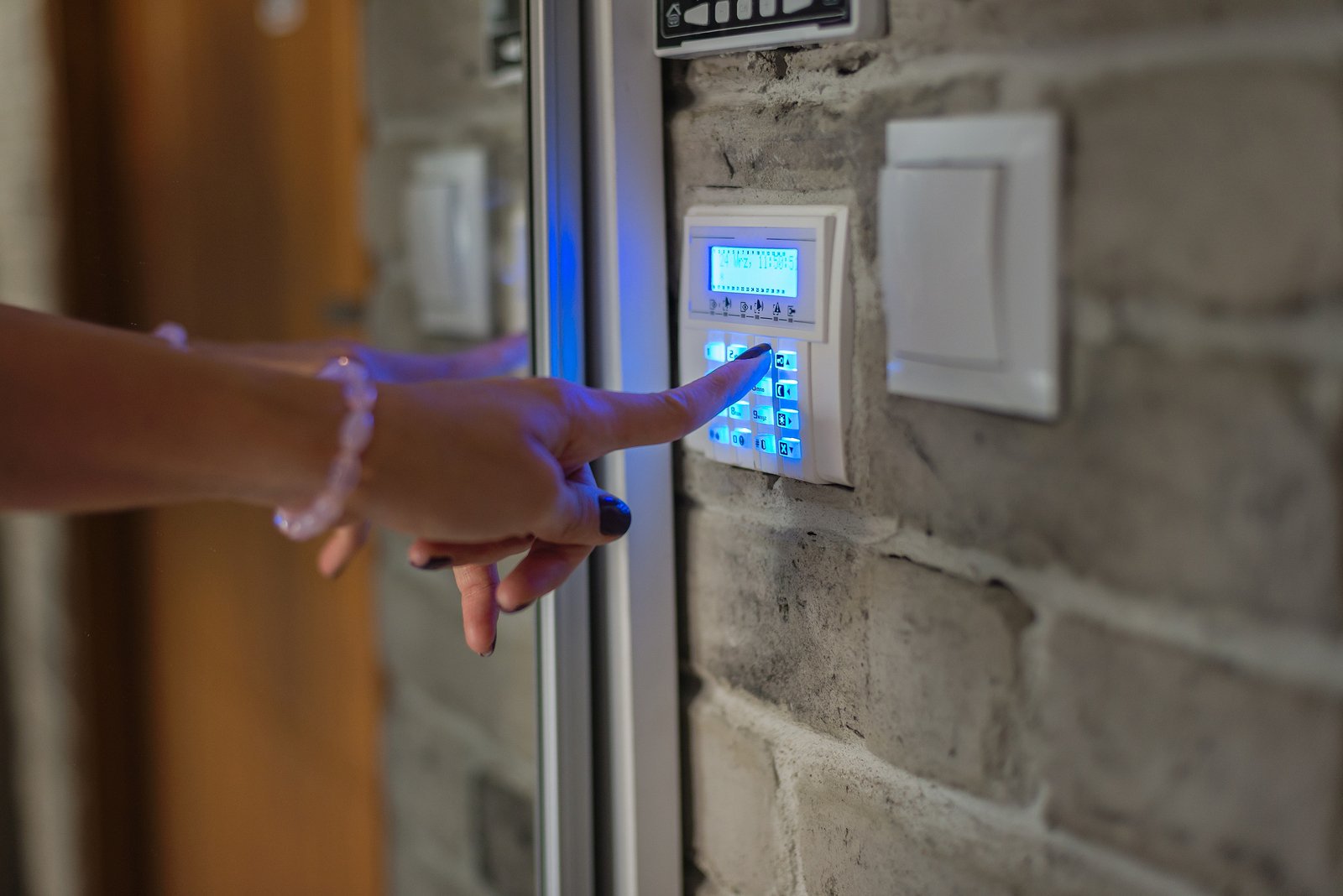 It's true that investing in a smart home can literally be life-saving and help avoid serious costly damage to your property – with potential for fires, toxic gases and floods to name a few.
Smart alarm systems that monitor for smoke, fire and carbon monoxide will alert your smartphone devices when it detects danger, even advising you what and where the danger is in your home, allowing you to contact emergency services from anywhere if necessary.
The temperature of your home is also important while you're away – smart thermostats can help prevent frozen pipes and other issues by controlling or setting timers for your heating, even turning on automatically if it detects the temperature of your home is too low.
Unfortunately, intruders and break-ins are not the only security issues to consider when leaving your home unattended. Safety inside the home is just as important and luckily there are many smart security systems and devices that offer both protection and prevention from home emergencies.
Protection in Every Room of Your Home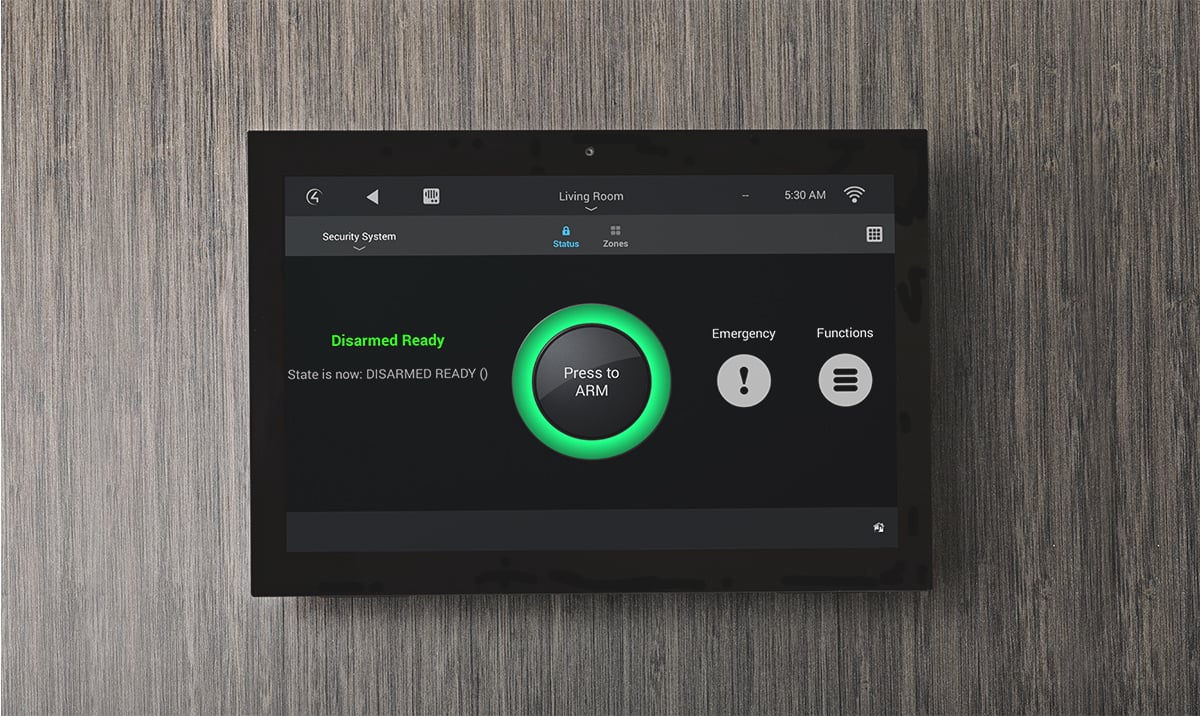 By opting to secure your home with an automation system that offers a variety of safety and protection measures for every room with all-around protection, you can ensure your whole home is without any security vulnerabilities. Having complete control of your whole home with easy access from one device is essentially like having a universal remote for your home. As if that's not enough, our experts say there is money-saving potential through installing a security system and offering your family protection, especially if you have any existing home automation infrastructure.
As a leading dealer for several world-leading smart home automation brands, we have a few recommendations on the best brands to invest in. You can read a more in-depth guide on the best smart home technology brands here.
Control4
As a top Control4 dealer, we can vouch that Control4's home automation system (starting from 20k) is a fantastic way of controlling almost every element of your home and merging convenience with safety with one simple to use interface. Control4 offers a useful 'Mockupancy' feature, so when you're away from home the system mimics your usual home activity for your home to appear occupied as normal through the programming of lighting and television to turn on and off at specific times.
Crestron
Crestron is another example of a home automation system that prides itself in bespoke tailored systems that are fully customisable to the users living experience. So if you want to focus on a more high-end bespoke system that prioritises security in all aspects of your home, the Crestron home automation system (starting from 50k) will give you a more hands-on approach to curating the perfect system for your needs and lifestyle. Speak to your local Crestron dealer for more on how you can get started with a custom installation.
Both Control4 and Crestron offer extensive third-party compatibility and seamless integration with other smart home solutions, so whether you want to install brand new technology or you want to add to your existing home security, you can enjoy greater control and flexibility.
Ready to get your home protected? Pro Install AV specialises in the design, installation and maintenance of bespoke home automation systems designed to suit your home, lifestyle and budget.
To discuss your requirements, contact us online today or call +44(0)20 7096 0078.