Creston vs Lutron vs Control4 – An Updated Guide for 2020
17 Oct 2020
Control4
Crestron
Lutron
They say you can't stop progress, and that's certainly true when it comes to the world of smart home automation. While the unprecedented events of 2020 have caused so many aspects of our lives to slow down or completely grind to a halt, world-class home automation brands like Crestron, Lutron, and Control4 have continued to do what they do best:
Delivering smart technology solutions that improve our daily lives.
In the process, these brands -and many like them- have continued to reshape and redefine the way we experience our homes. As our world evolves (now more so than ever), the shifting home tech trends that these brands set have also evolved, eventually becoming a commonplace sight in smart homes up and down the land.
This continual evolution means that so much has changed since we last compared Crestron, Lutron, and Control4, meaning we're just about due an update. 
As three of the world's most popular smart home technology brands, Crestron, Lutron, and Control4 have continued to innovate, expand and come up with new solutions tailored to our modern lives.
What's Changed in the World of Smart Home Automation in the Last Three Years?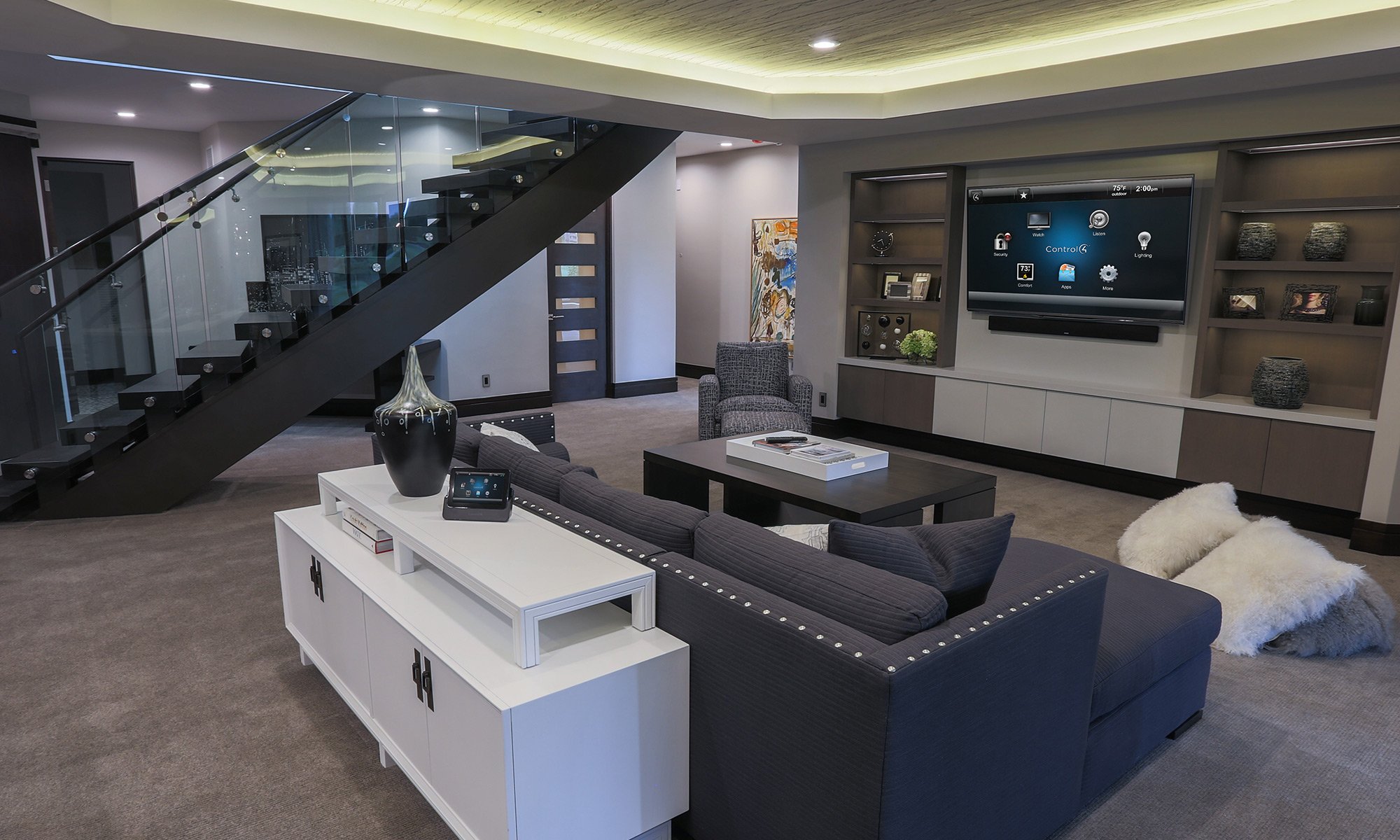 Three years ago, it was already fairly obvious that the smart technology market was destined for bigger things. Still, even our own home automation installation experts couldn't have foreseen just how much the industry would explode.
In the space of just a few short years, the value of the smart home device market has grown from $55 billion in 2016 to an estimated $174 billion by 2025.
With this in mind, it's fair to say that we're in the midst of something of a smart tech revolution, where products like smart thermostats, intelligent lighting and kitchen appliances with IoT (Internet of Things) features have gone from being a luxury add-on to an almost essential part of our daily lives.
This is partly responsible for the increase in standardisation and cross-brand compatibility.
Over the last few years, the most significant developments in home automation technology have been improved standardisation and the normalisation of voice-activated controls, helping the industry as a whole reach unprecedented new heights.
As a result, we've also seen an increase in standardization. As we'll discuss later in this article, Crestron still leads the way as far as compatibility with other brands, but as Forbes' writer Bernard Marr discussed in his guide to 2020 smart home trends, it simply makes sense for the good of the industry as a whole if more brands learn to play nice together.
Finally, we'd be remiss if we didn't mention the rise in voice-activated smart technology. Powered by the boom in popularity of smart speakers like the Amazon Echo and Google Home, voice control is fast becoming the norm, and it's this which has fueled many of the developments in smart tech since our last deep dive into the worlds of Control4, Crestron, and Lutron.
Lutron – Leaders in Integrated Smart Lighting Solutions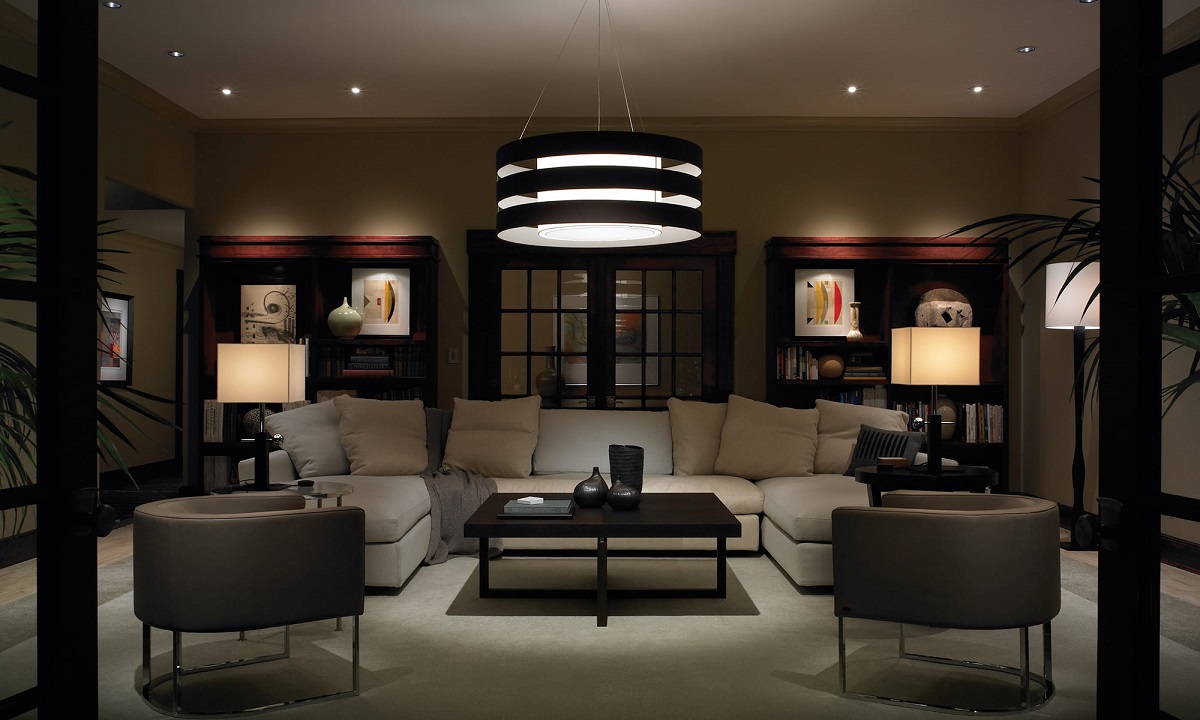 Lutron has always been the undisputed leaders of the intelligent lighting control market, designing smart, energy-efficient systems that empower homeowners to create beautiful lighting designs while simultaneously slashing their home energy bills.
That much remains unchanged, putting the 50+-year-old company on course to an estimated $600 million in global annual revenues in 2020 and taking a massive slice of the multi-billion dollar smart home market.
What has changed is that Lutron has taken all the things they do best, and learned to do them even better.
Earlier this summer, we discussed how Lutron became 2020's must-have Essential for luxury smart homes by taking energy efficiency to a whole new level, with a single LED bulb generating 3,000 hours of light and the brand as a whole, reducing global electricity usage by more than 10 bill KWH.
What's more, since we last compared Lutron to other leading brands, the smart lighting pioneers have updated their systems to offer complete voice activation integration, meaning you can now control your entire smart lighting system by saying a few simple commands.
Energy efficiency remains one of Lutron's most significant selling points, but don't underestimate what a difference their beautiful lighting scenes can make to the look and feel of your home.
Control4 – Awesome AV Integration and Entry-Level Automation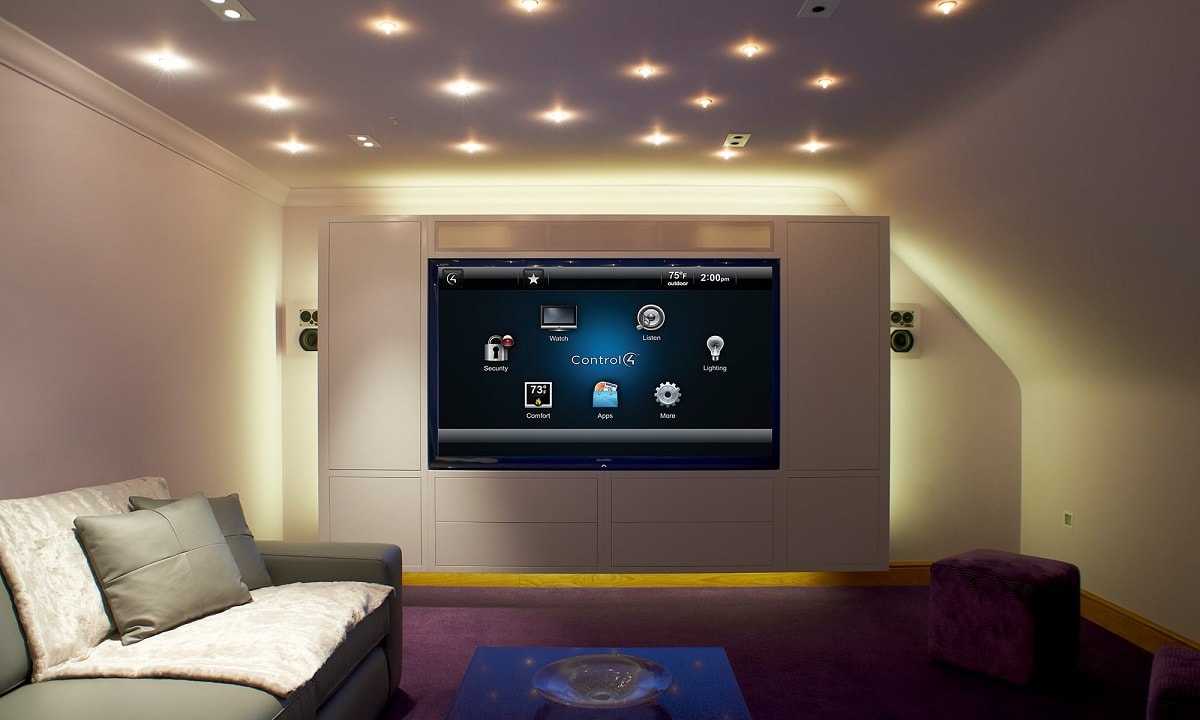 As the leading home automation installers in London, our team at Pro Install AV have spent years recommending Control4 as the best entry-level home automation system for budget-friendly homeowners.
That's the same today as it ever was.
Control4 creates robust, dynamic home automation systems that make taking full control of your home practically effortless.
It's also true that Control4 remains the best choice for home entertainment aficionados, offering a range of products designed to deliver world-class home cinema experiences and bring your media room to life.
Though of course, as with most brands, things have evolved tremendously since we last looked at Control4.
As we discussed just a few short months ago, Control4 was one of the first major brands to offer comprehensive Google Assistant/Control4 integration and remain one of the best brands for voice-powered home automation control systems.
Elsewhere, one of the biggest smart home news stories of the last couple of years was the brand's merger with SnapAV, a move that empowers smart home installers to provide better service and even more state-of-the-art solutions for our customers.
Crestron – World-Class Customised Home Automation Experiences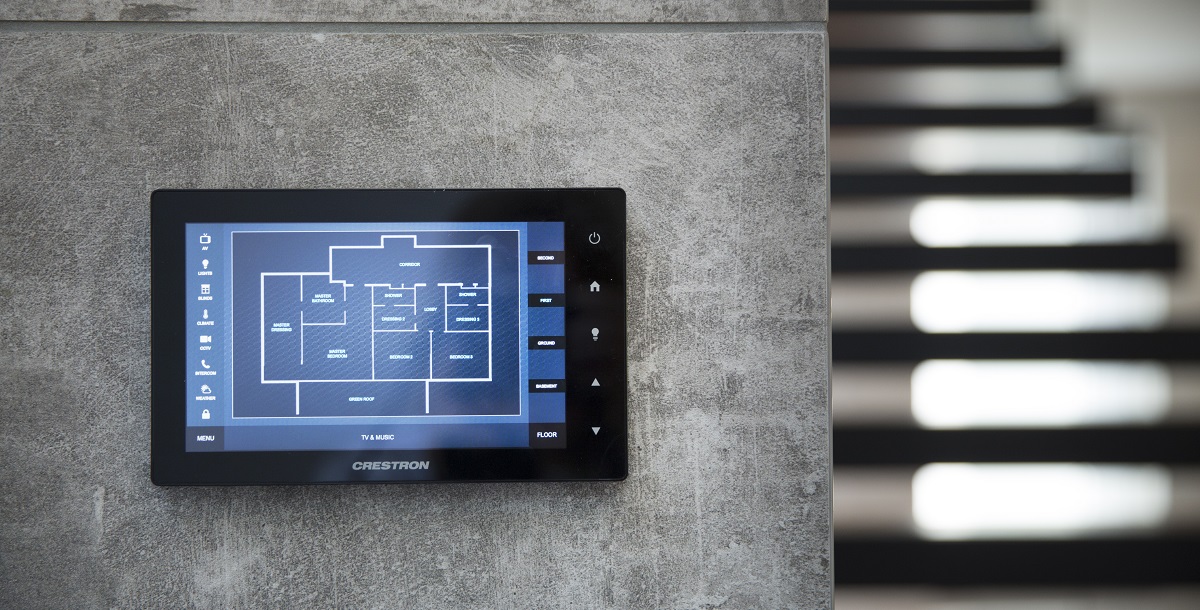 Crestron Electronics pulls in $500 USD million in annual revenue and is said to be worth $1 billion, a figure which speaks volumes about the popularity of their highly versatile home automation systems.
In the past, we've talked a lot about how their expansive array of products and unbeatable third-party compatibility make them the most suitable option for designing bespoke home automation systems, enabling homeowners to enjoy a high level of customization in everything from lighting and energy to home entertainment and even security.
Since then, Crestron has continued to innovate and expand.
Their brand new Crestron Os3 operating system was the talk of the home automation industry when it was released late last year, even picking up a top award at the 2019 IoT Integration awards.
At that event, the brand also came up top in the Best Smart Building Controls category, proving that they are just as adept at providing world-class solutions for the commercial sector too.
Creston vs Lutron vs Control4 – Which is the Best Brand for Your Smart Home?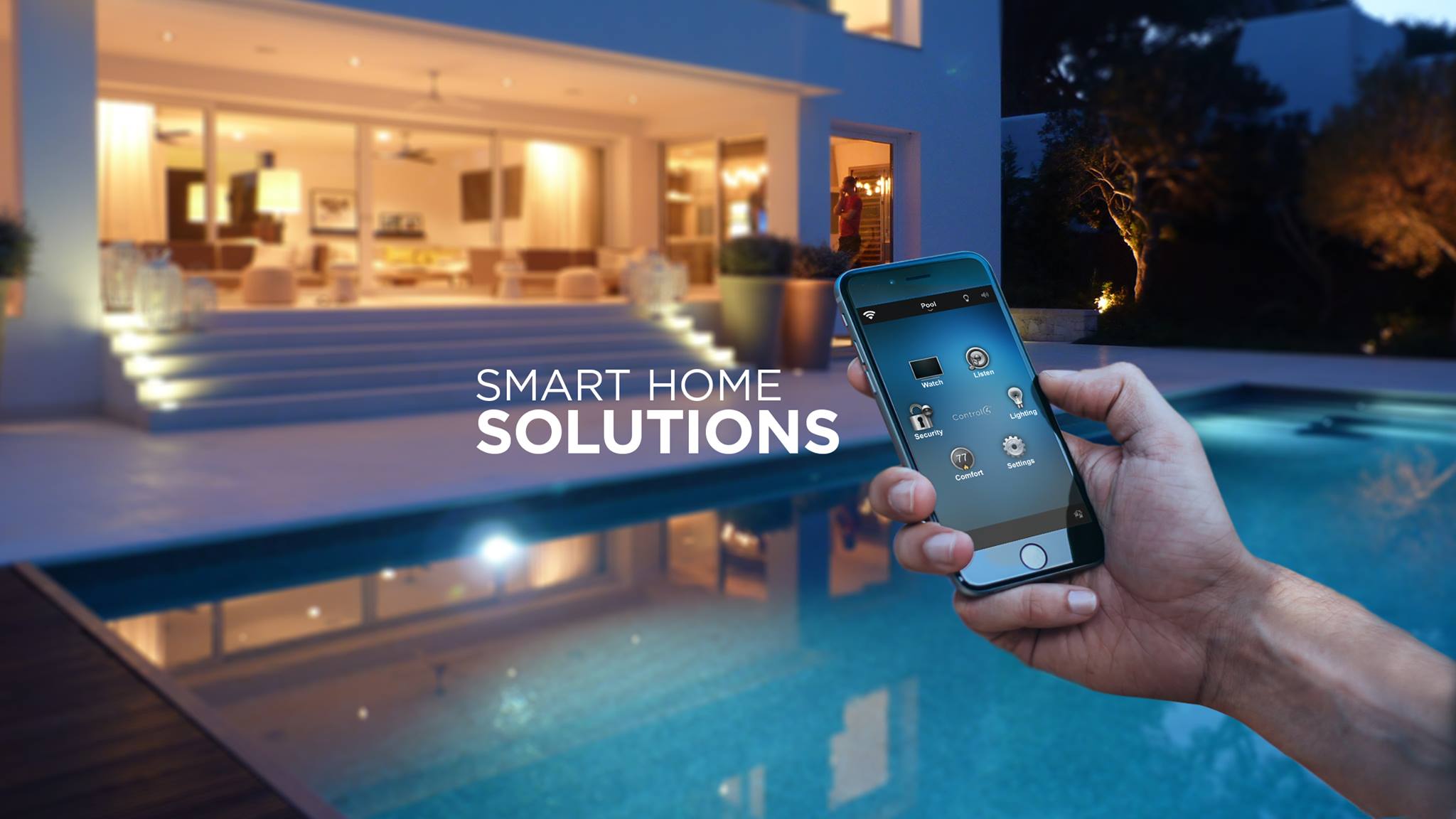 So, having looked at all three brands, only one question remains – which is the best one to bring into your home?
Honestly, the most truthful answer is that all depends on what you're hoping to achieve.
If it's beautiful lighting scenes that will save you a small fortune on your home energy, Lutron Homeworks is the way to go.
If it's a budget-friendly home automation system of a world-class entertainment solution that will make you the envy of all your friends, Control4 is an ideal choice.
If your goal is simply to enjoy the very best home automation system that money can buy, look no further than Crestron.
Ready to enjoy the world's best smart technology brands in your home? Pro Install AV specialises in the design, installation and maintenance of bespoke home automation systems designed to suit your home, your lifestyle, and your budget.
To discuss your requirements, contact us online today or call +44(0)20 7096 0078.