How to choose the right home automation security systems?
07 Jul 2022
Home Security
Are you looking to upgrade the security in your smart home? There's lots to consider if you are. This includes which system, installation, monitoring options and more.
The right system provides peace of mind that your home is always safe. Read on to find out how to choose the right home automation security system for your home.
Things to consider when choosing a home automation security system
Choosing the right smart home security system is not as simple as it sounds. You should consider the following before making up your mind. 
DIY Installation vs Professional Smart Home Automation Installer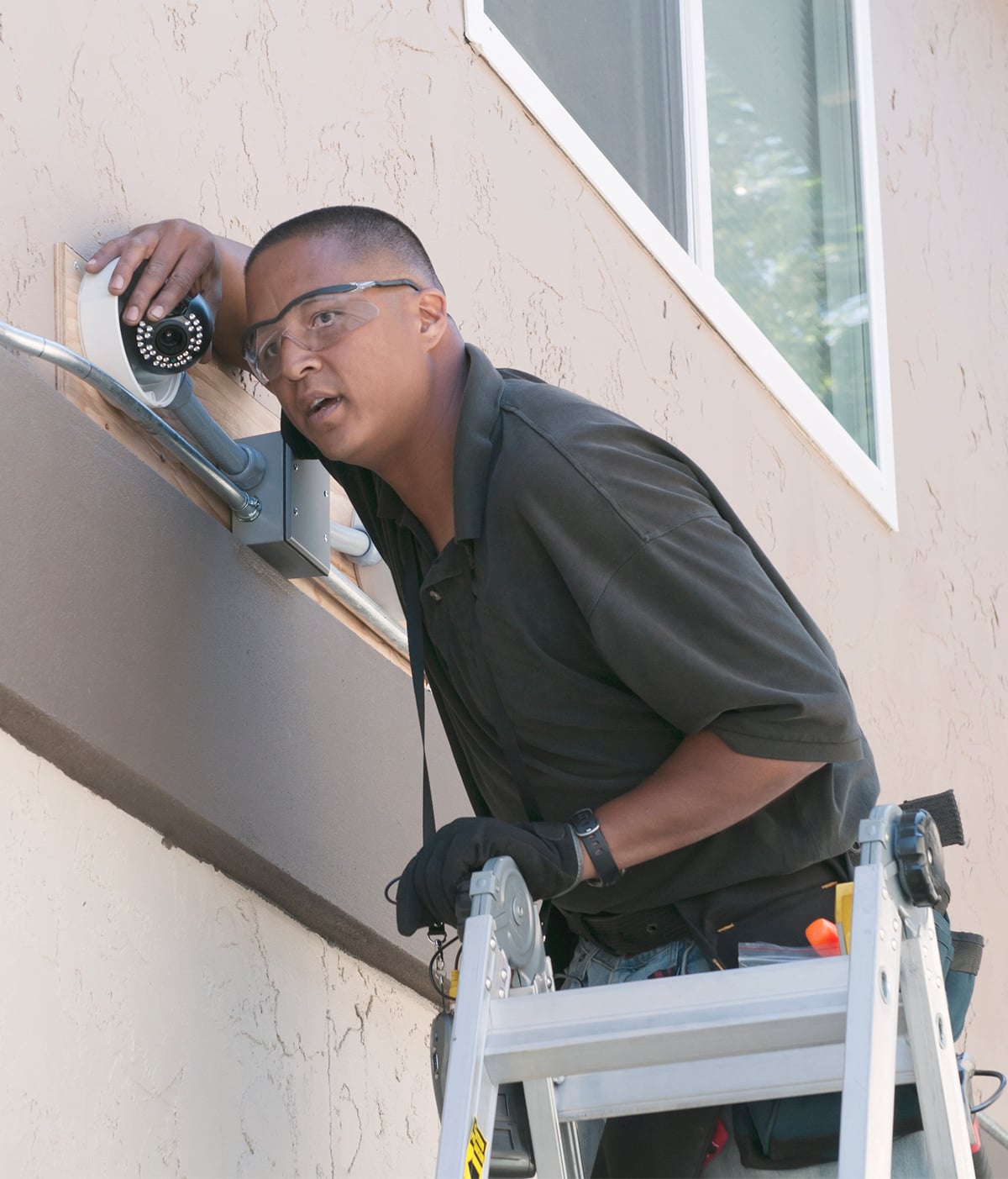 A professionally installed home automation security system guarantees experienced experts carry out the work. Plus, they'll explain the process and install the equipment in the best places. This ensures maximum protection for your home.
Choosing to install the security system yourself may work out cheaper. But there could be pitfalls which may see you paying more in the end. For example, things could go wrong even with pre-programmed DIY installations. Plus, you'll miss out on the expertise of a security professional.
Cost
You should consider the following when it comes to the cost of installing a home automation security system.
The cost of the equipment
Installation costs
Plus, there may be a few 'hidden' fees to consider when you work out the total cost.
Equipment costs vary depending on the package you choose for your smart home security. However, it's worth noting that the less expensive option doesn't necessarily offer the best value.
3 Things that could impact the cost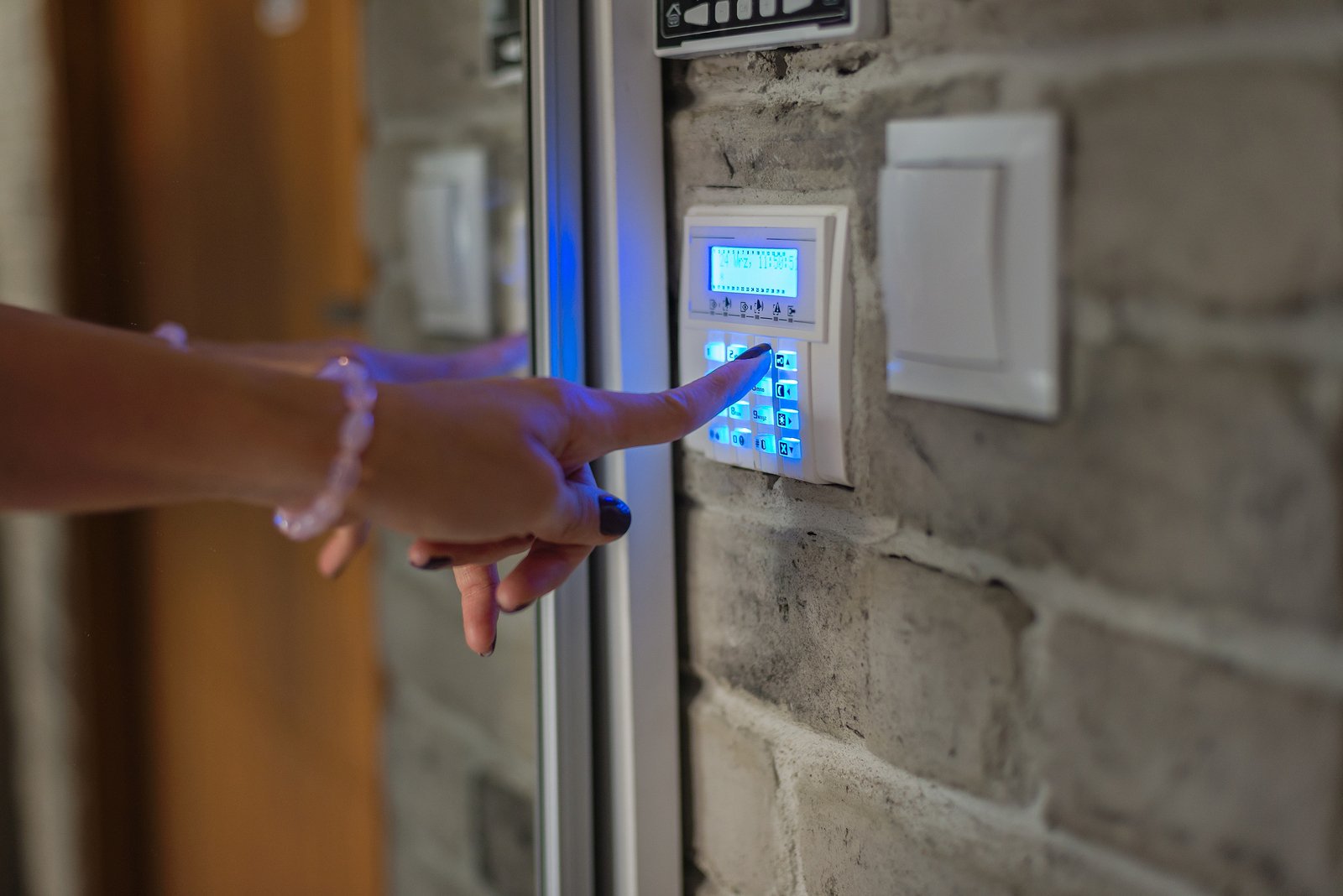 There are three things that'll impact the cost of your smart home automation system. These are:
The size of your home. The more rooms in a property, the higher the cost may be
Finish quality. There's a great choice between the quality of light switches, CCTV cameras and other equipment
To what extent you can customise your control system. A more expensive system will generally provide more options. In short, you'll be able to customise your security system to suit your needs
The more options and features you want, the more expensive your smart home automation security system is.
Choosing what you control in a smart home security system
The cost of your system is affected by how many security features you want to automate. For example, do you want the following:
Control heating and lighting in a few rooms
Would you want a multi-room audio system
Blind control
CCTV in and around the property
It allows you to do more things when integrating more features and options in a smart home security system. For instance, you can:
Put your home to sleep at the click of a button
Pull down window blinds whenever you need to from wherever you are
Turn the heating up remotely
Lock or unlock your front door at a touch of a button
Turn audio/TV on and off as you please
When you choose the right smart home security installation, the only thing holding you back is your imagination. 
What do I get when working to a budget?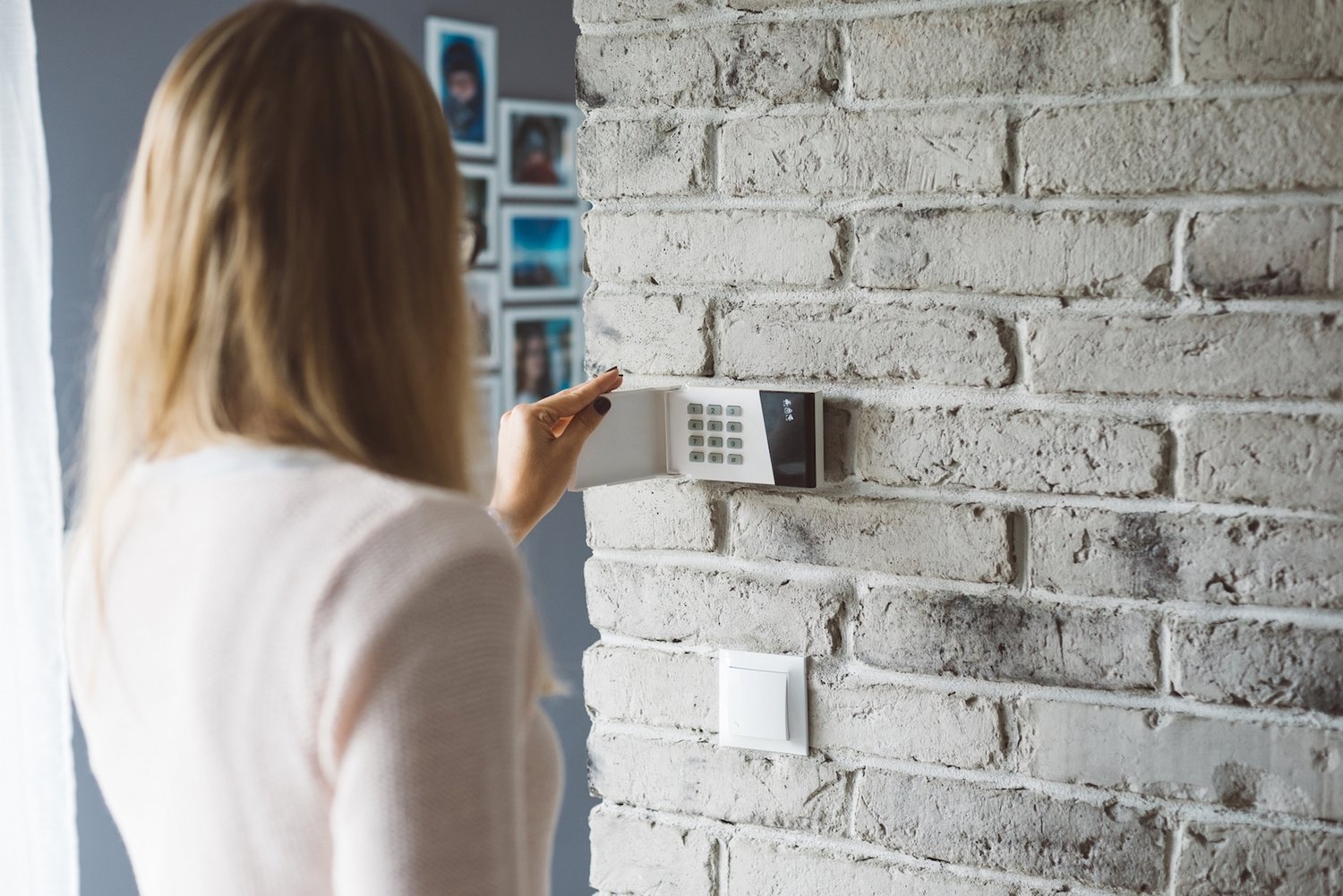 We've put together a list of what you'd get when you've got to stick to a budget. The amounts indicated are provided as guidelines as to how much specific options may set you back:
Under £1000 – the option to control lighting and heating in 2 rooms
Up to £5000 – option to control lighting, heating and alarms
Up to £10,000 – option to control lighting, heating, alarms, door access, intercom
Up to £20,000 – option to add multi-room audio around the home, control all of the above and curtains and blinds
The costs break down as follows:
Designing the system accounts for around 5% of the installation cost. It's important to engage a professional who has the expertise to design the right smart home automation security system to suit your needs
Equipment/hardware accounts for about 55% of the cost and includes the controller, sensors, light switches, speakers, cables etc
The installation and configuration account for around 35% of the cost. This is a crucial part of the process that's best carried out by a CEDIA-accredited professional
Other costs account for about 5% of a smart home automation security system
This breakdown gives you an idea of how your money is spent when installing a chosen smart home security system. With the right advice and expertise, the system you install in your home should provide the level of security and protection you seek.
Lastly,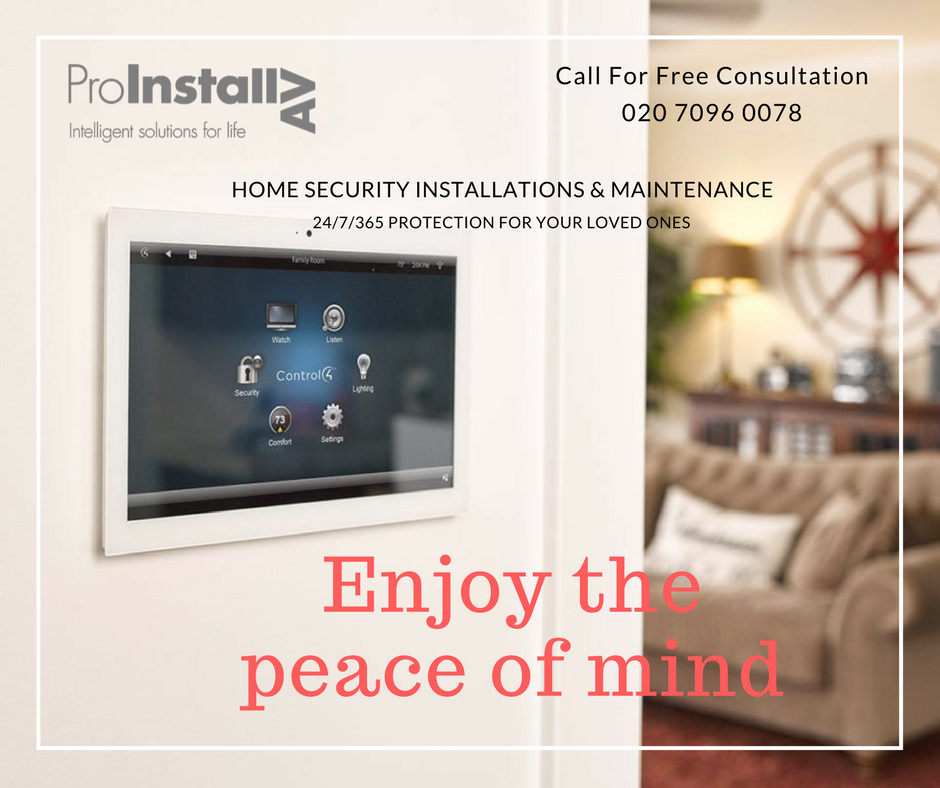 When choosing the right smart home automation security system, you should consider your priorities. First, balance your preferences with what you can afford to find the best system.
Next, arrange for award-winning home automation installers to carry out the work for you. This way, you know the installation is guaranteed to work efficiently. In addition, it gives you the peace of mind you need to know your home is protected when needed.
Installing smart home security in your property not only adds the protection you need but also increases the value of your home. In short, it's an investment that pays dividends.
Thanks for reading this post on smart home automation security systems. As a Control4 Authorised Gold Dealer, we provide a first-class service at a reasonable cost that guarantees the work is carried out to the highest standard. All the while ensuring you understand the entire installation process from start to finish.
Pro Install AV are specialists in bespoke smart home automation security systems. Our team of experts will design, install and maintain your system. To discuss your needs, please reach out to one of our top Lutron, Creston and Control4 accredited advisers on +44(0)2070960078.