Integrating Multi-Room AV into New Build Homes: Expert Advice From Top London AV Installers
06 Apr 2018
Audio Visual
As a top property developer, the entire success of your business is contingent on your ability to provide buyers with homes they can really fall in love with.
That means going above and beyond the usual mod-cons and presenting stunning, state-of-the-art properties that promise more than just a place to live, but a whole new way to experience the joys of living in the modern 21st century.
In a high-tech society where customers have come to expect on-demand access to a plethora of goods, services, news, and entertainment, there remains one sure-fire way to ensure that when your new-build property goes to market, it does so with a compelling USP that will prove too tempting to resist for any modern homebuyer.
What exactly is that sure-fire way?
Installing a multi-room AV installation.
Here, London AV installers Pro Install AV offer our expert advice on how to integrate world-class audio-visual technology into your new-build property in a way that proves cost-effective for you whilst at the same time guaranteeing your buyers truly find the home of their dreams.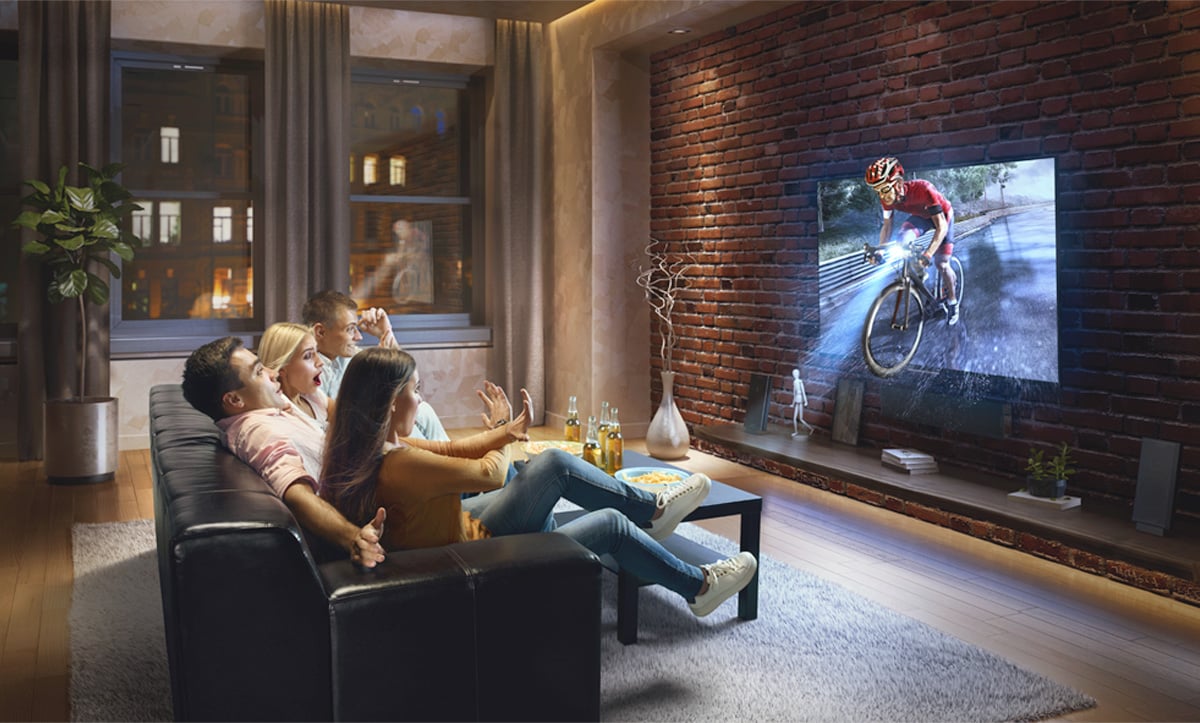 Multi-Room AV Installations: Smart Home Essentials for the On-Demand Age
Thanks in no small part to streaming services like Netflix, Spotify, Amazon Video and Apple Music, today's consumers have come to take it for granted that they can access just about any media they like, however they like it, wherever they like it.
That doesn't just mean getting the biggest blockbusters and latest chart-topping albums without leaving their home, it means experiencing those movies, albums, and TV shows in pristine quality wherever they go in that home.
In other words, homeowners wanting to enjoy their favourite movie whilst lying in bed firmly expect to be able to do so whilst enjoying the same quality that they'd get if they were watching it on the state-of-the-art home entertainment system in their lounge.
A multi-room AV installation not only makes that possible but also does away with the annoyance and inconvenience of having to run downstairs to grab the right DVD or Blu-ray disc. Simply tap into their home media server instead and access all their entertainment in any room on any device.
The possibilities are endless, but all ultimately point to one distinct advantage for you as a property developer:
Added convenience and cutting-edge home entertainment that creates an irresistible USP for your new build property.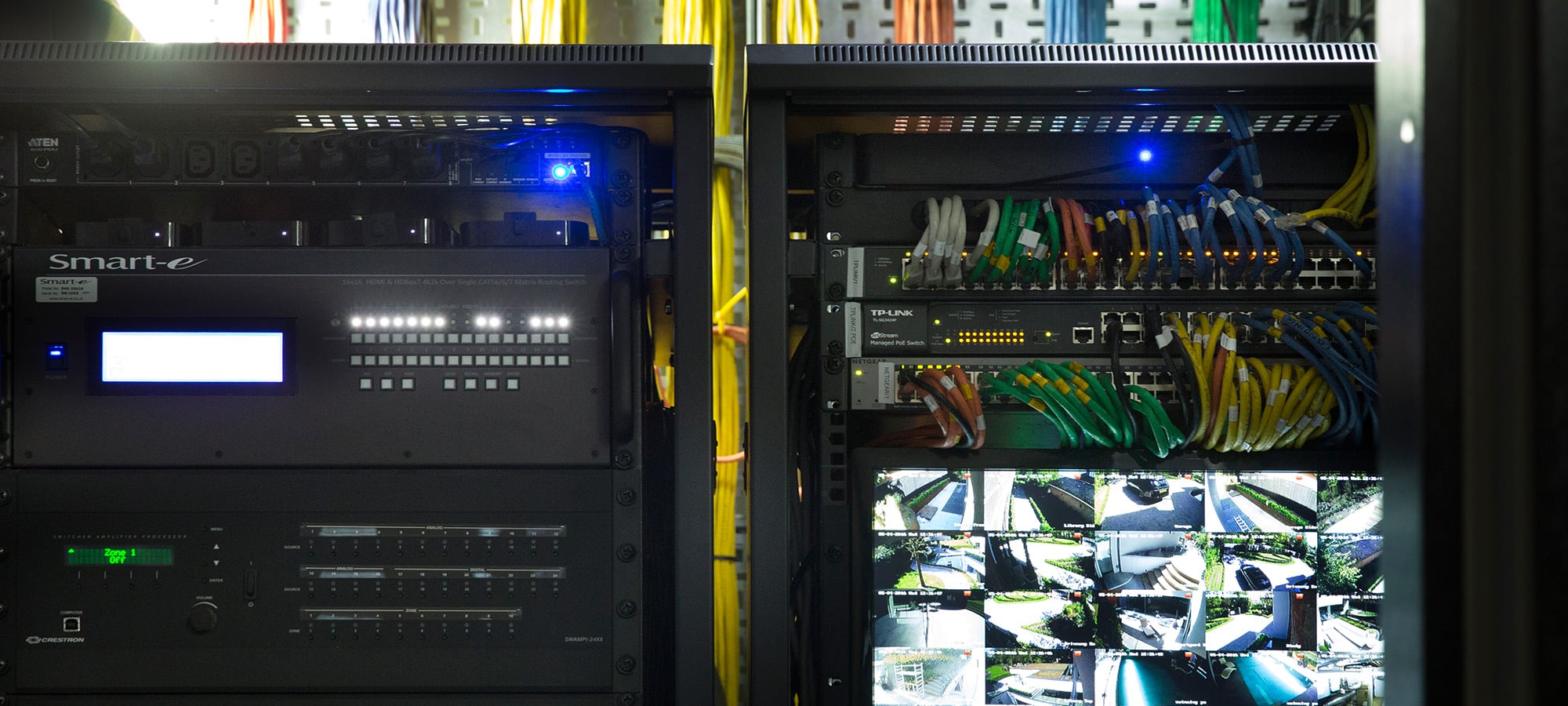 Use a Mesh Network for More Efficient Streaming
There once was a time when integrating multi-room AV technology into any property meant carefully laying out mile-upon-mile of discreetly-placed wires and cables.
Not only did that significantly ramp up the cost of the initial installation, but it also greatly increased the risk of a faulty wire knocking the whole system offline.
In today's constantly-connected, Internet-ready homes, that's simply no longer the case.
Most London AV installers will work with you to integrate a wireless system into your property, though for best results, ask your installer about mesh networks.
Using a mesh network means that your AV installation will first connect to the home's WiFi but only in order to create its own internal network. When this internal network is created, your system can play media throughout the home via connected speakers and displays, all without eating into the home WiFi.
This not only makes the whole system far more solid (reducing the chance of lag or buffering) but also means that you're not using up so much of your home's WiFi that it can't be used for other things at the same time.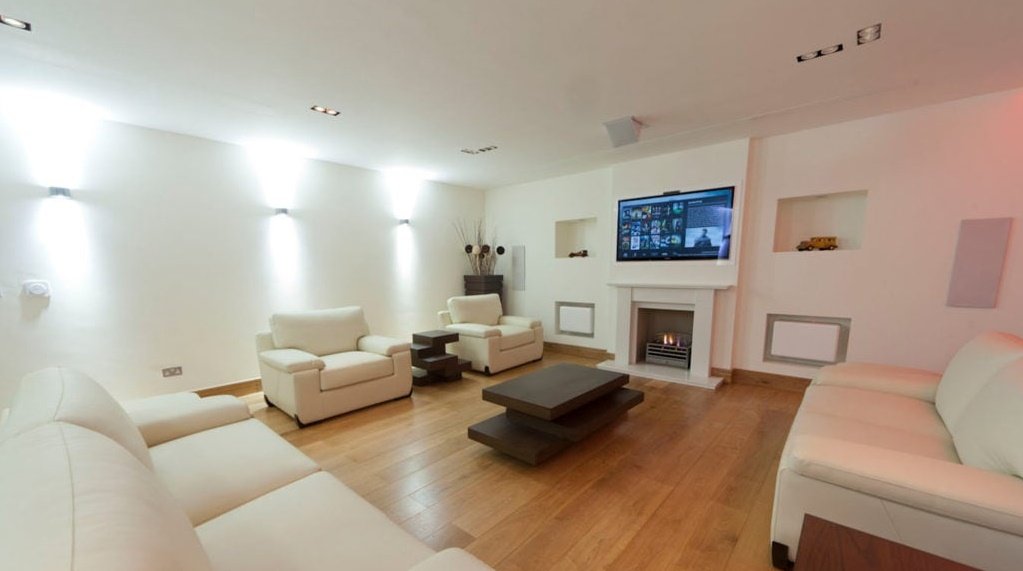 Go Bespoke To Add Significant Long-Term Value to Your Property
Last month, we took an in-depth look at all the ways that home automation technology can add significant value to any property.
What we didn't discuss in that article, however, is that when it comes to multi-room AV installations, opting for a custom-made solution rather than an out-of-the-box package typically offers the best value for money, enabling you to install best-in-class technology at the most cost-effective prices in the industry.
This is partly thanks to the unique partnership your London AV installer will enjoy with leading home automation brands like Crestron, Control4, and Sonance. By working closely with those brands, leading installers are typically able to negotiate a better deal than the off-the-shelf price you'd typically pay if you went at it alone.
That being said, if there's one reason why designing a bespoke AV system really offers the best value for money, it's the fact that doing so affords the unique opportunity to choose products based solely on price/performance ratio. That way, you get the best tools for the job at the best possible cost, regardless as to which brand created them.
Choose From The Biggest Names in Innovative Home Entertainment Technology
Having the freedom to choose from a wide variety of leading brands is all well and good, but which brands ultimately deliver the best price/performance ratios for what they do?
In our experience, home automation pioneers Control4 consistently come out on top as an easy-to-use control system to manage your entire multi-room AV set-up.
Used in conjunction with HD media servers and distribution systems Kaleidescape or Wyrestorm, a next-generation wireless audio solution from Sonos and innovation, premium-quality speaker solutions from industry leaders like Sonance and Artcoustic, Control4's intuitive interface and wealth of customisable options help you to develop a bespoke system that really works to transform your run-of-the-mill new build property into a state-of-the-art smart home your buyers won't be able to help falling in love with.
Ready to create a truly innovative Unique Selling Point for your new build property? Talk to Pro Install AV today to discover how we can help property developers like you maximise revenues and turn around your properties faster with our next-gen multi-room AV installations. Contact us online today or call now on +44(0)20 7096 0078.