Why 2021 Will be the Best Year Yet for Investing in a Control4 Home Automation System
10 Dec 2020
Control4
It was back in 2004 when Control4 first arrived on the scene, making their debut at that year's CEDIA Expo home technology with the bold promise that their new home automation system would forever change the way we interact with our home environment.
In the 16 years that have followed, the Utah-based brand have more than made good on that promise, continuing their commitment to innovation and continually fine-tuning their product offer to cater to the ever-changing needs of modern homeowners.
Yet if there was any year that could ever be considered perfect for making the Control4 home automation system a part of your everyday life, 2021 would undoubtedly be it.
Here's just a few reasons why the next 12 months present the perfect opportunity to talk to your Control4 dealer about upgrading your smart home.
Year after year, Control4 have continued to prove that theirs is the smart home automation system of choice for the more discerning homeowner, but in 2021, there are more reasons than ever before to make this award-winning system an integral part of your daily life.
1. Unbeatable Integration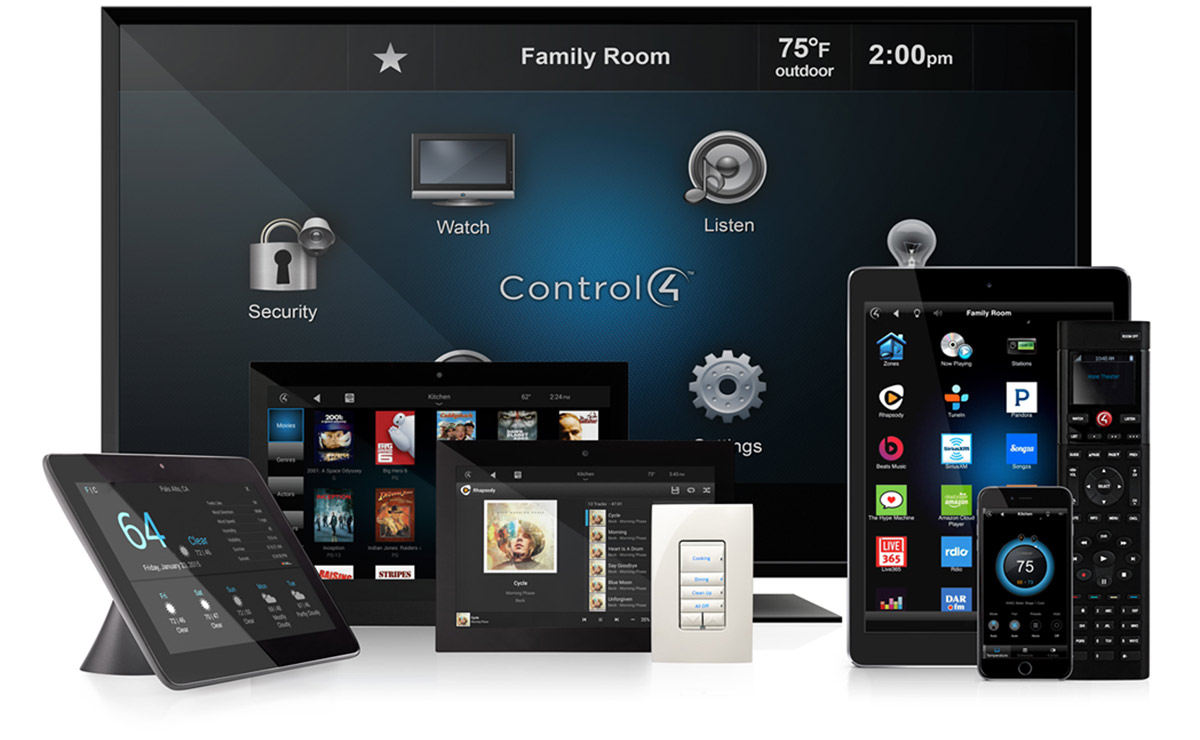 When it comes to third-party compatibility, there's no denying that Control4 lead the way. The company's home automation system effortlessly integrates with no less than 14,000 smart home products from a broad range of leading manufacturers. As we march headlong into the new year, that number is only set to grow, and in 2021, this will matter more than ever.
Even factoring in the impact of COVID-19, the smart home industry was valued at USD 78.3 billion in 2020 and was set to increase year on year to the point of $135.3 billion by 2020.
That dramatic growth isn't going to be achieved on the back of a mere one or two brands, not even major ones like Control4, Crestron, and Lutron. Instead, we'll see a plethora of products and newly emerging brands rise to prominence and become an ever more prevalent part of our day-to-day lives.
With that in mind, it pays to choose a smart home automation system that comes from a brand as committed to cross-party integration as Control4. That way, you can enjoy the peace of mind that comes from knowing that when it's time to upgrade your smart home with new technology, you've already got a system in place that's more likely to work with that technology than any other.
Third-party integration means you're no longer chained to one brand. Instead, you can pick and choose from the best products regardless as to who makes them, safe in the knowledge that you'll be able to control them all from one smart home system.
2. The Best Home Automation System for Entertainment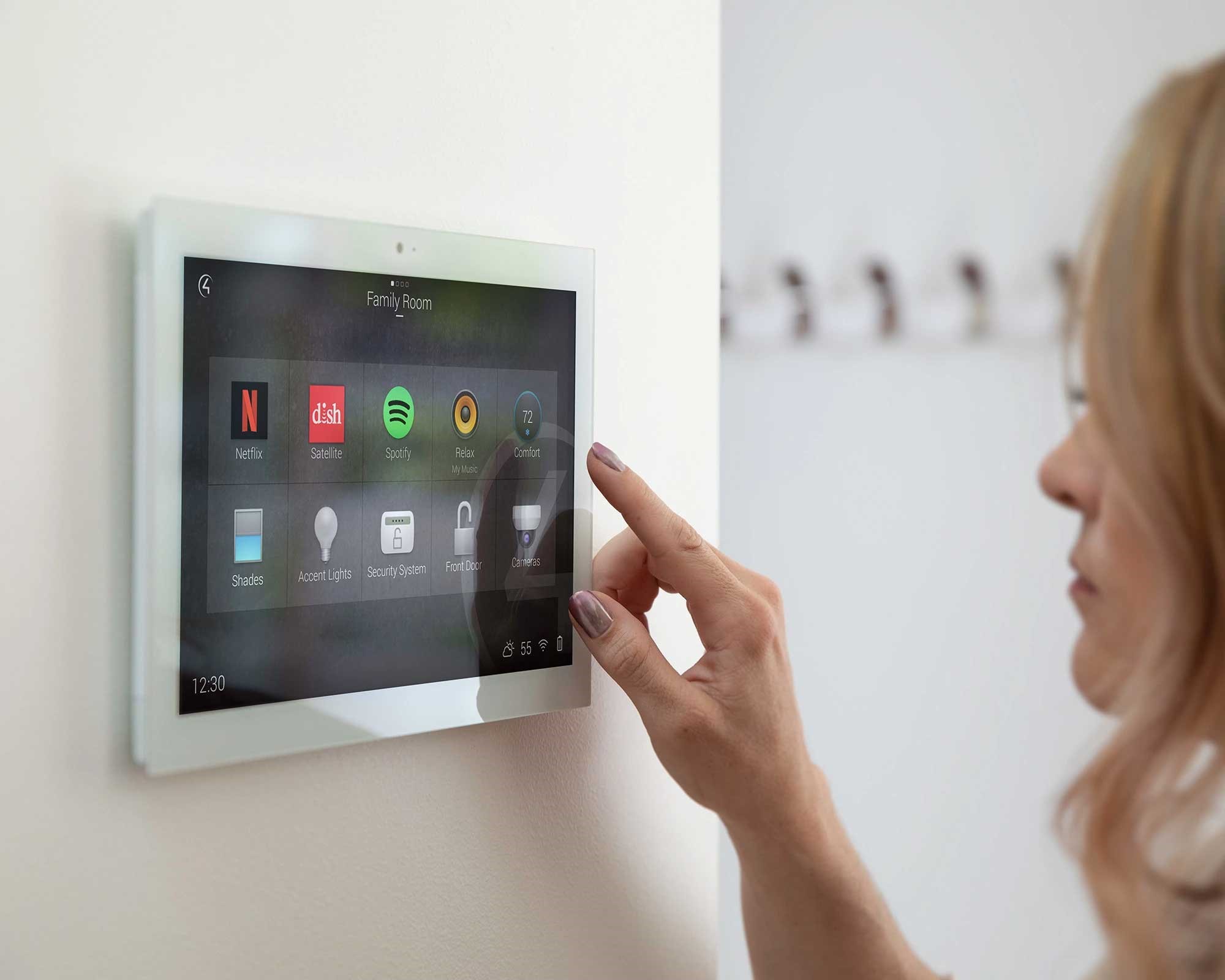 According to Business Wire, entertainment systems will continue to be one of the largest contributing factors to the growth of the smart home industry in the coming year
When you think about it, this makes sense: 
Having spent increasing amounts of time indoors over the past year, many of us are consuming more entertainment than ever before, so we'd all want to enjoy our favourite movies, music, games and shows in the highest quality possible.
With a multi-room AV system, you and your family can stream media content from multiple sources on multiple screens in multiple areas of the house, all while enjoying complete control over your entire system from one screen.
In previous years, this has been one of Control4's most significant selling points. The brand boasts an enviable reputation for creating the best home automation system for entertainment, so if you're planning to upgrade your home entertainment setup next year, it's the way to go.
3. Affordable Entry-Level Pricing
Even though we're moving into a world where smart technology is becoming the norm, the eye-watering prices of some systems can be off-putting for some homeowners.
With many of us feeling the impact of the global pandemic on our bank balances, it can be enough to make us forget about the idea of home automation altogether, but it doesn't have to be that way.
Control4 is the most affordable home automation system around, with entry-level pricing that helps you make the most of world-class home technology without spending over the odds.
Upgrading your home with smart technology doesn't have to cost the earth. One of the things many users love about Control4 is that it combines world-class products with affordable, entry-level pricing.
4. A Better Way to Stay at Home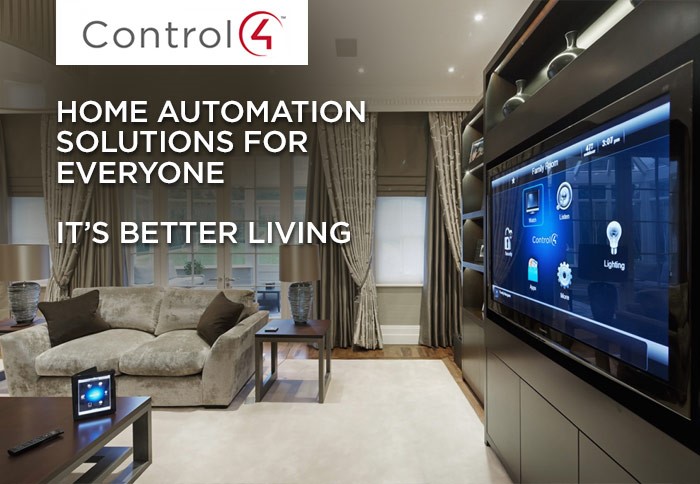 As much as we'd all love a return to normality, it looks like we'll still be spending more time at home in 2021, and this is where Control4 can make a difference.
This isn't merely about upgrading your home entertainment set up so you can spend your furlough gaming or Netflix-binging, it's about really making your home a comfortable, convenient, and safe place to spend your time.
Control4 can give you complete control over your intelligent lighting and shading system, helping you make the most of natural daylight to promote positive well-being.
This can also have a significant positive impact on your home energy bills, so if you're looking for a way to save money in 2021, this is the way to go.
Elsewhere, Control4 can be used to improve your home security, keeping you and your loved ones safe. It can be used to integrate with your communication tools to improve video conferencing, and, best of all, it can integrate with smart speakers to give you full voice activation control.
5. COVID-Friendly Installation From World-Class Home Automation Installers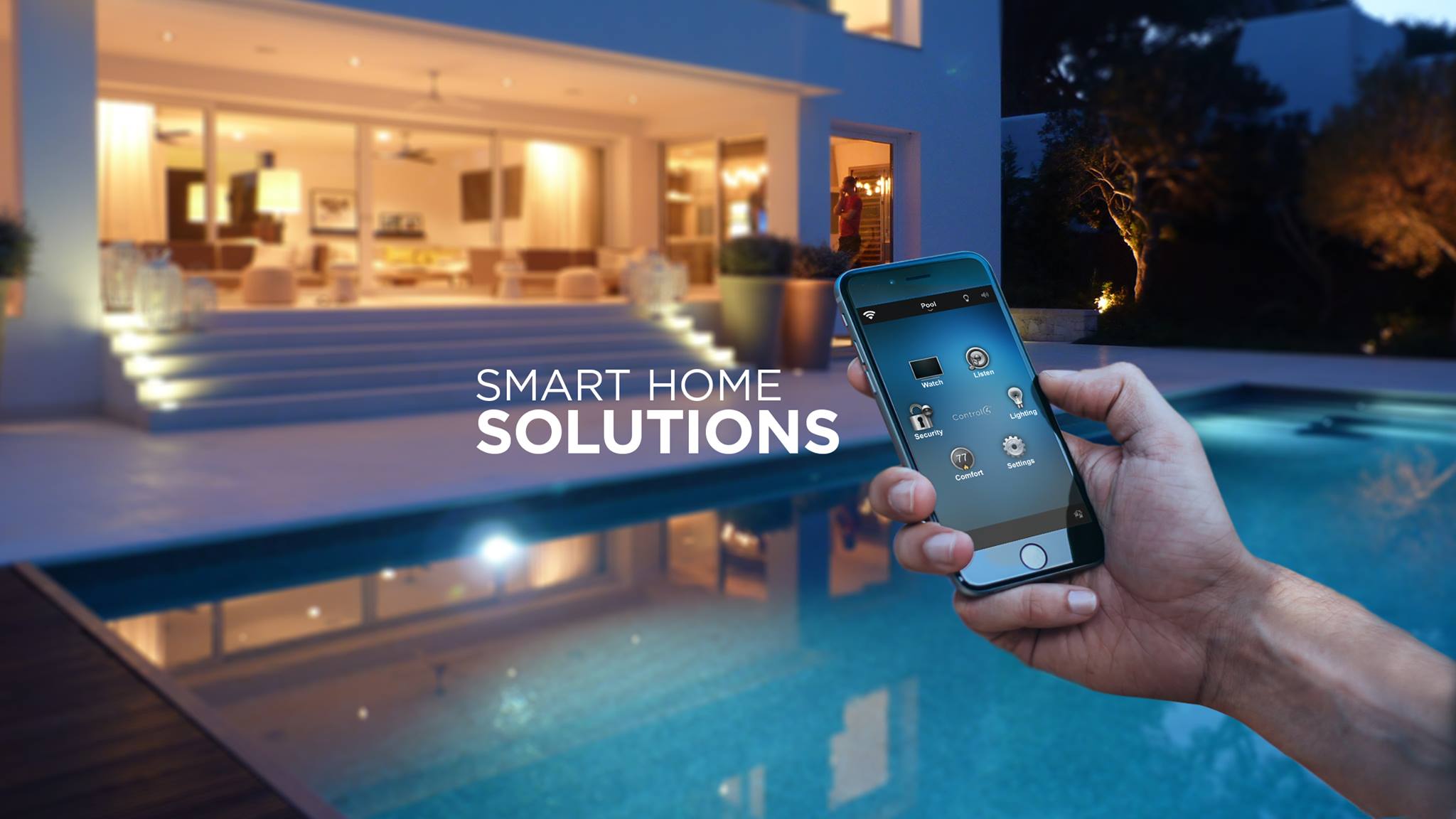 While smart technology can make a tremendous difference to the way you interact with your home, it does often mean bringing in outside help to get everything set up. Given the current situation, this is hardly ideal, especially if you opt for a less-than-reputable company who isn't taking the current global situation seriously.
This is why it's such a good idea to work with home automation installers who do take things seriously. As the leading authorized Control4 dealers in London, Pro Install AV take great pride in going the extra mile to ensure a COVID-friendly installation, including wearing PPE, social distancing, and wiping down every surface to ensure the safest installation possible.
To find out more about installing a Control4 home automation system in your property in 2021, talk to your trusted Control4 specialists at Pro Install AV today. Contact us online or call now on +44(0)20 7096 0078.