Smart Home Office Equipment Worth Considering
06 Mar 2023
Home Automation
Organising a dedicated workspace is essential when you work from home. First, it provides you with the privacy needed to be more productive. Second, it heightens your availability in a digital world where collaborators and clients live in various time zones.
We've listed some smart home office equipment worth considering in this post which could enhance the way you work from home. Plus, our Award-winning Home Automation team can provide essential advice on which smart home office equipment would suit your needs the most. 
Smart Portable Personal Air Purifiers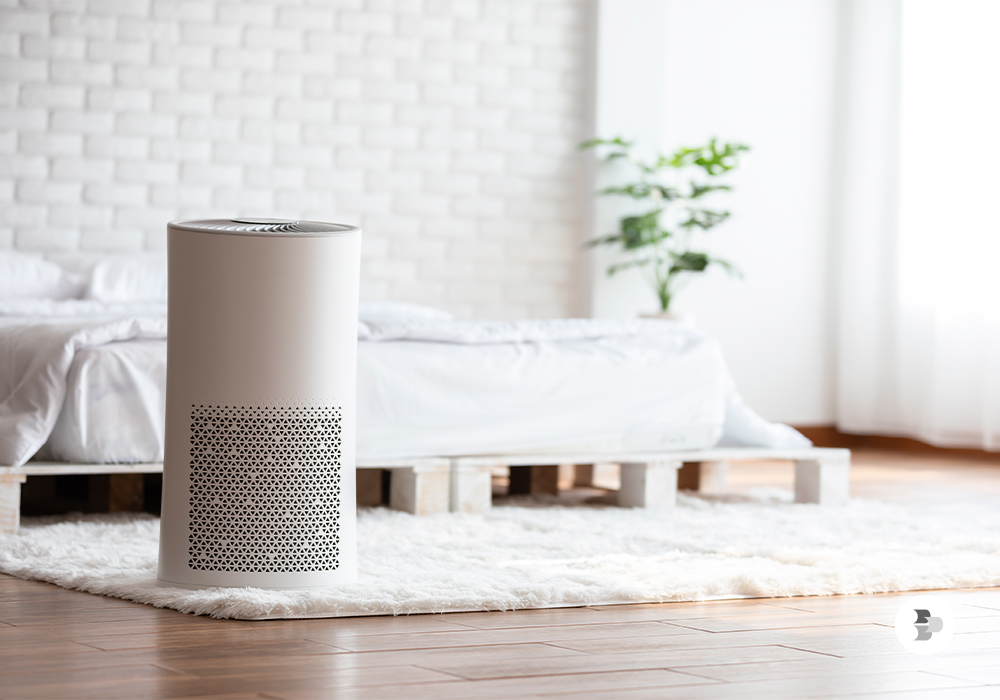 Keeping a home workspace healthy means ensuring the air you breathe is always fresh. Smart desk air purifiers ensure a healthy, fresh working environment.
These smart air purifiers are easy to set up and use. They offer high-quality filtration that keeps the air in your workspace fresh removing bacteria and other harmful elements. Plus you can track air quality through a smartphone app.
As a bonus, most devices are compact and sit comfortably on a desk without taking up too much space.
Indoor Light Therapy Lamps
Indoor light therapy lamps provide a healthy dose of sunlight and warmth in a home workspace. Most of these lamps have simple designs that don't clutter up desks or distract you from focussing on your work.
There are models with rotatable stands and smart timer settings which means you can run them for as long as needed. It's another great feature of intelligent lighting! 
Smart Mug Heating Plates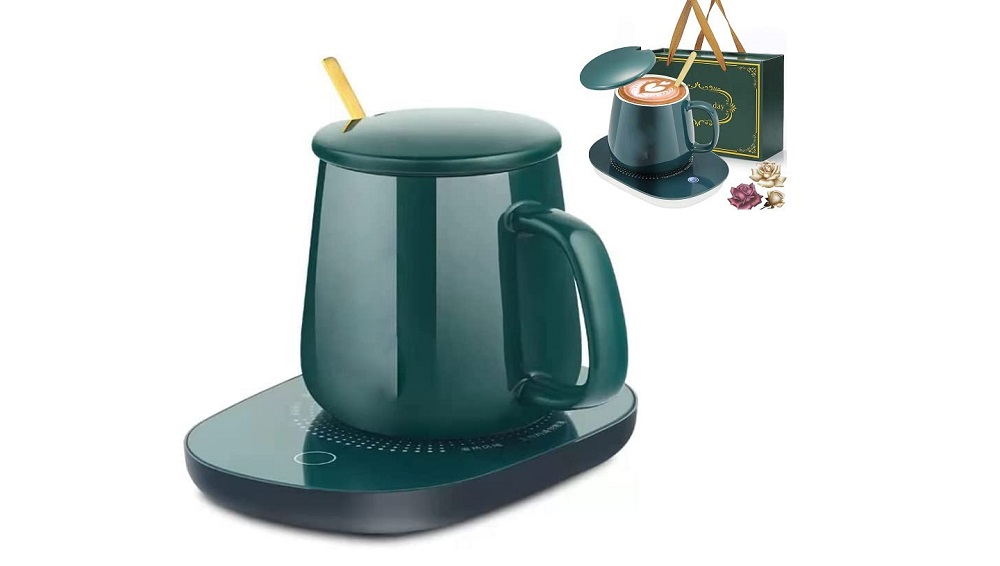 Most of us enjoy a coffee fix when working from home and having a smart mug heating plate ensures a beverage is kept at an optimum temperature.
You can set an app-controlled mug to any temperature from 57°C upwards. Plus most of the mugs are battery-powered and have a charging coaster plate. Plus, if you choose an Ember smart mug, you can control things via a smartphone app. 
You set the desired temperature and the heating plate keeps your tea or coffee as hot as you like it. Leaving you to focus on your work and not having to finish the beverage before it gets cold.
Echo Studio
You might like to consider investing in Echo studio. It features five 3D audio speakers in a compact design that allows you to make and receive calls. You can stay on top of notifications, record messages and a lot more making sure you don't miss anything while you're working from home.
Plus, Echo Studio has layers of privacy settings to ensure your information is kept safe from prying eyes.
Meeting Owls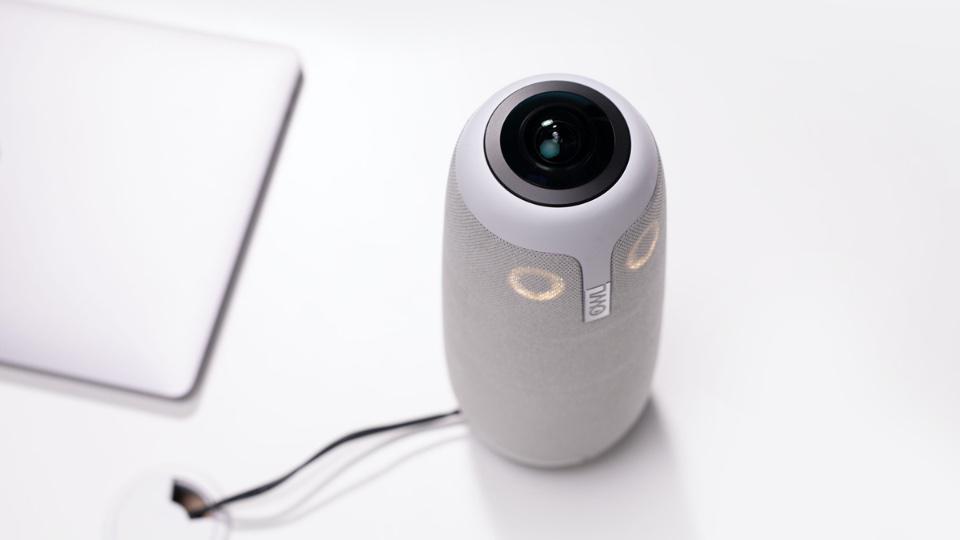 Meeting Owl allows you to take part in a video conference so everyone is in the loop. It boasts a 360° camera that's paired with a smart sensor. This automatically moves the focus to the person who is speaking.
There's no downloading or installation needed so set-up is easily achieved. All that's needed is a little space on your desk to accommodate a Meeting Owl.
The added bonus is that with a Meeting Owl, you get to keep watch on what's happening in any room in your house in real-time!
Smart Bose Bluetooth Headphones
Bose has a great reputation for producing high-quality headphones which allow you to make and receive calls, and keep up with notifications, all in a hassle-free way.
Plus the noise cancellation feature ensures you don't get any annoying distractions during a call.
The connection can be made via Bluetooth or a USB cable. Plus you can pair the headphones with an Alexa-enabled voice assistant that immediately connects the smart setting. 
CMTECK Conference Mic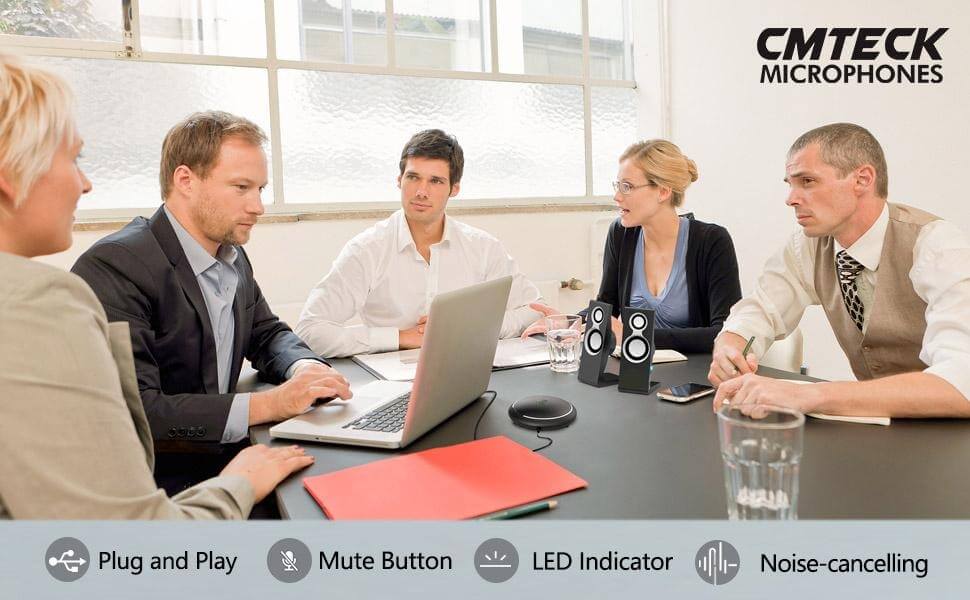 If your work involves taking part in conference calls, having a high-quality mic is essential. The CMTECK conference mic is a top-of-the-range mic that could fit the bill.
It's capable of picking up sounds in a 3-metre range. The bonus plug & play feature can be paired to your landline, laptop or your PC.
Plus, it's compatible with Raspberry Pi/Android/Linus making it a great choice when you need to record conversations with collaborators and customers.
CMTECK Conference Mic blocks out noise and echo to ensure your voice is carried clearly. Plus, there's a mute button which allows you to mute or unmute when needed.
Smart Home Printers
A smart printer can cut down on printing costs while at the same time keeping your documents secure.
Canon is known to produce high-quality home printers some of which are compatible with Alexa. In short, you simply ask Alexa to 'print a checklist'. Plus, you can be elsewhere and not in the room for the printer to carry out the printing. 
Smart Wi-Fi Routers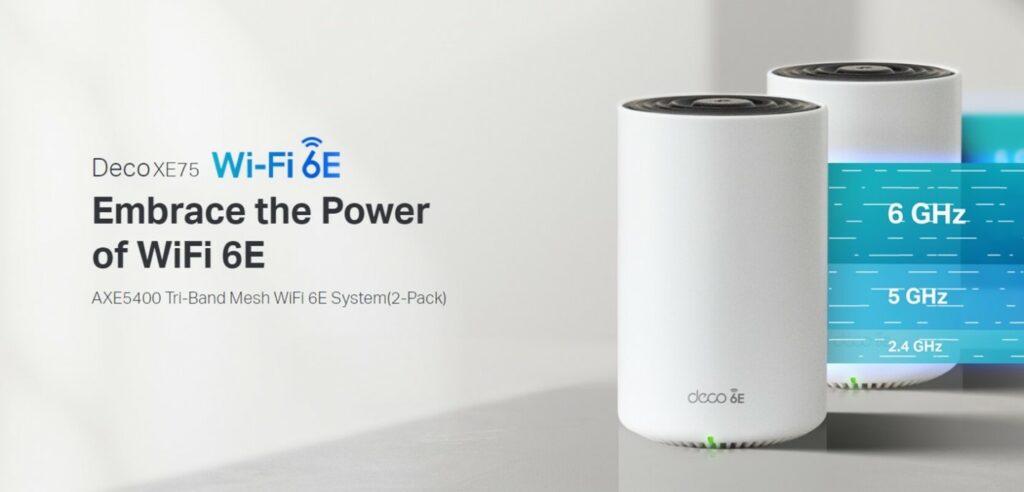 The TP-Link Deco XE75 Wi-Fi 6 router could be worth considering if you work from home. No more slow, annoying connections with this router.
It delivers super-fast Wi-Fi speeds of up to 5400 Mbps which supports your work needs and if you're a gamer, it provides just what's needed to keep you connected.
Lastly,
If you need advice on how to set up a smart workspace in your home, one of our home automation specialists is here to provide expert help and support.
At Smart Home Automation London, we take great pride in keeping our finger on the tech innovation pulse. A member of our team is here to answer all your questions and as an approved Control4 Dealer, we will provide you with essential advice and support.
We partner with prestigious brands and are fully authorised Creston, Lutron dealers so you know you're in safe hands.