Your 2020 Smart Home Cheat Sheet: Everything You Need to Know for the Year Ahead
11 Feb 2020
Smart Technology
More so than any other year, 2020 is set to be a landmark 12 months for the modern smart home. As we head into the new decade, home technology is fast becoming unavoidable, evolving from additional luxury to every-day essential.
For those in the industry, that's exciting news. According to the latest research, the smart home market is set to grow to $174 billion in the next five years, up from just $55 billion in 2016.
For the less than tech-savvy homeowner, however, smart home technology's increasing prevalence in our lives could leave them feeling stuck in the dark ages.
If you're struggling to keep up to date with how smart technology is changing the game for all of us, you've come to the right place.
Today, smart home automation installers Pro Install AV present our ultimate 2020 smart home cheat sheet, offering everything you need to know for the year ahead.
Once a luxury that was simply nice to have, smart technology is becoming an unavoidable, essential part of modern living. With our comprehensive cheat sheet, you don't have to the most tech-savvy homeowner to get your head around the biggest smart tech developments of 2020.
What is Smart Home Technology?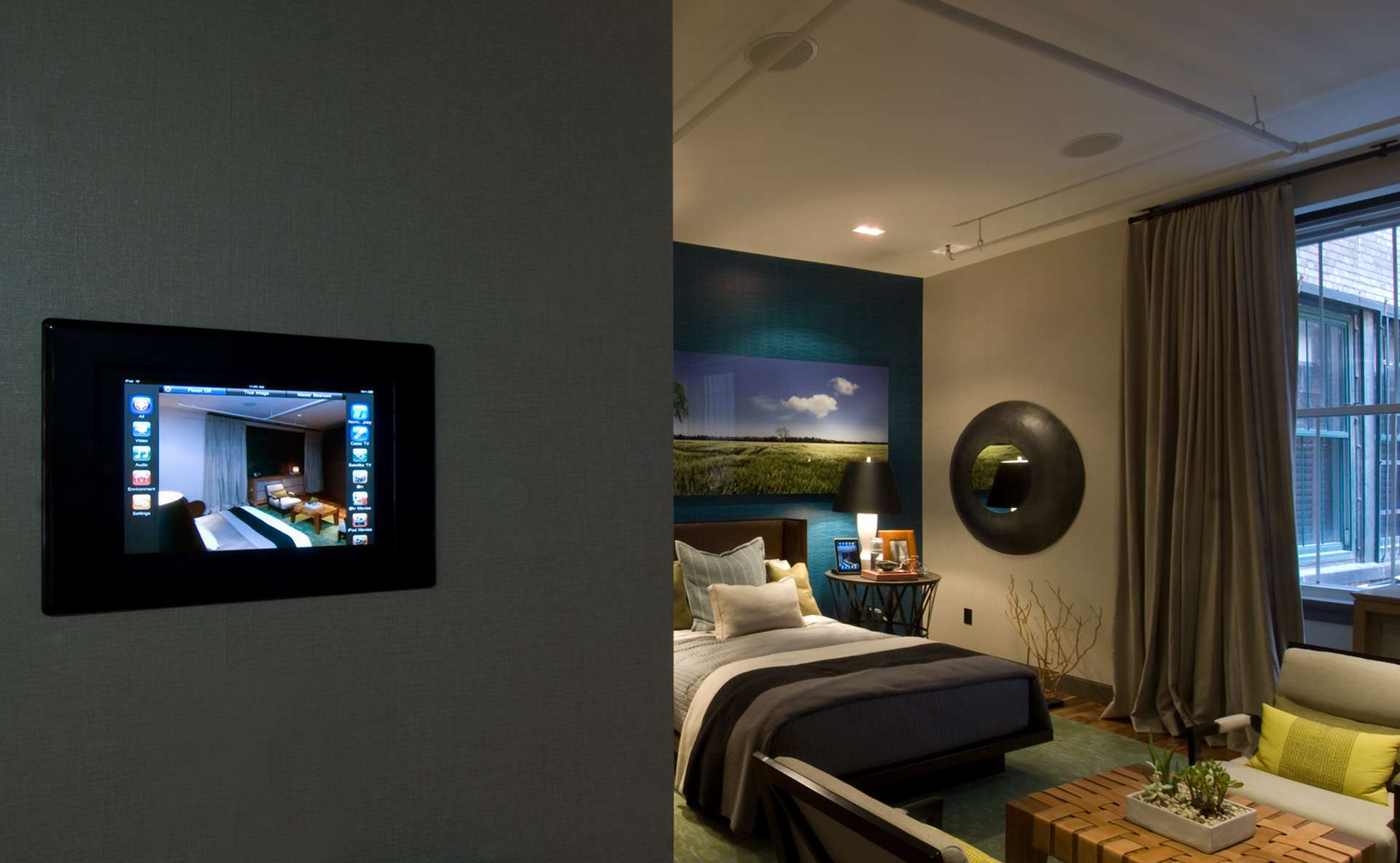 When we talk about smart home technology, we're talking about devices which are connected to the Internet (and, occasionally, to each other) which improve the way we enjoy our home.
Typically, these devices help us carry out everyday tasks with greater efficiency (or even automate the whole task for us), but they may also improve our home security, entertainment, or levels of comfort.
For example, if you have an Amazon Echo in your home and use it to play music, order things online, or even just check the traffic conditions, that's smart technology.
If you have a thermostat that you can control with your smartphone to manage your home energy more effectively, that's smart technology.
Some use the terms smart home technology, home automation, and Internet of Things interchangeably, but there are some subtle but important differences that you can read about in our blog here.
What are the Most Important Aspects of the Modern Smart Home in 2020?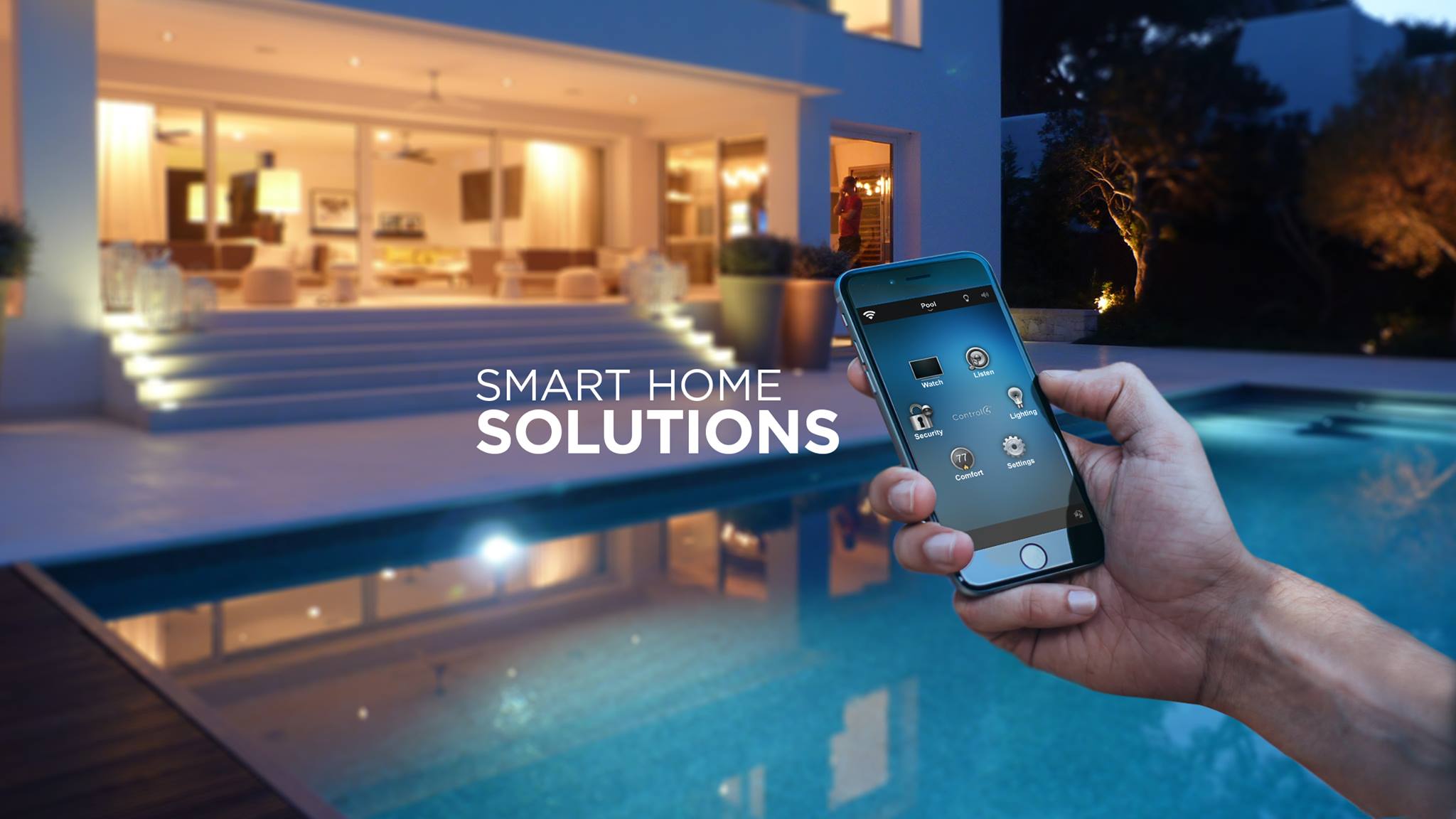 On the whole, there are four major areas where we'll likely see the biggest developments over the coming year.
These are:
Saving money on home energy usage, keeping the family safe, and enjoying the best in home entertainment are just some of the key ways that smart technology is changing the modern home experience for the better.
1: Energy efficiency
Smart thermostats and intelligent lighting control solutions such as Lutron HomeWorks QS help homeowners reduce their home energy usage. Not only does this minimise the environmental impact of day-to-day living, it can also produce significant savings on energy bills.
2: Home Entertainment
According to reports, the streaming media market (made up of Netflix, Amazon Prime, Spotify etc.) is on course to be worth $30.6 billion by 2022.
While the way we source our entertainment has already changed dramatically, the way we enjoy that entertainment will continue to evolve, too.
Smart TVs, bespoke home cinema systems and whole-home audio solutions will feature in more homes than ever before over the coming year.
3: Smart Security
Smart security cameras that owners can access anywhere, at any time on any device, combined with advanced access control solutions and integrated alarms afford families a greater sense of peace of mind and protection.
If you're not sure what smart technology to integrate into your home first, a home security system is a good place to start
4: Voice-activated control
Home automation control systems like the ground-breaking options from Crestron and Control4 help homeowners manage all of the above tools -and many more- from a single device.
Integrating those systems with a voice-activated assistant like Amazon Alexa or Siri gives owners complete control over their properties using nothing more than their voice.
What's changing in Smart Home Automation in 2020?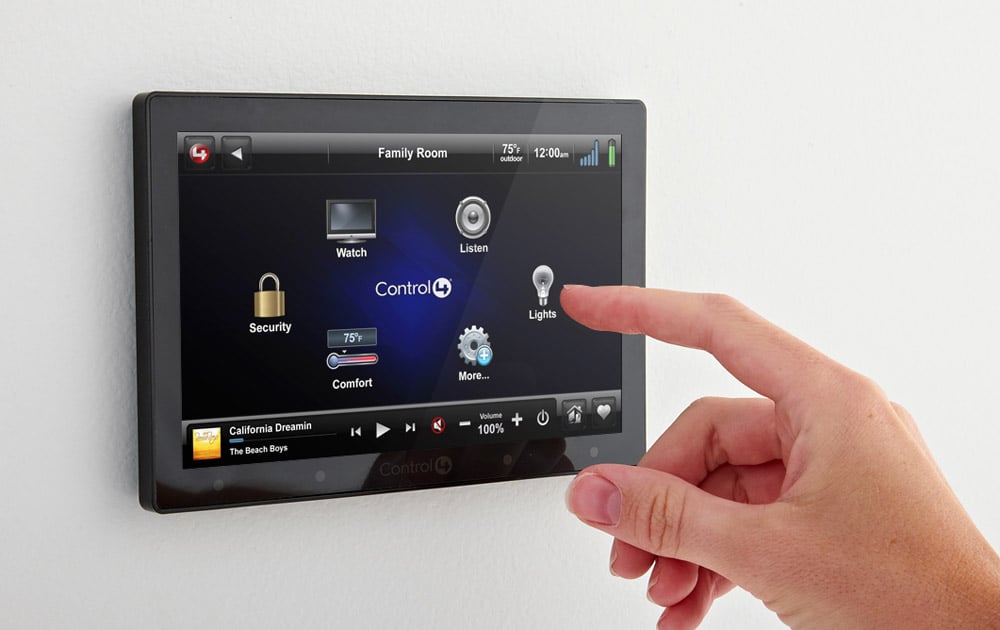 Across all four of those key areas, and more besides, we can expect to see some pretty key shifts over the coming 12 months.
The smart home industry is always evolving. This year, expect major manufacturers to focus on developing a single smart home standard for better interoperability, as well using machine learning to improve automation and hands-off functionality.
1.   Increasing standardization
While the wealth of different manufacturers ultimately means more choice and more innovation, it also presents consumers with plenty of frustrations.
For one thing, since each manufacturer has its own set of standards and protocols, compatibility can be an issue.
For example, if you buy a home entertainment system from one brand, there's no guarantee that it will be compatible with your smart lighting system when you want to create that home cinema vibe in your home.
That's not to mention the wealth of security vulnerabilities caused by relying on a mix-and-match approach.
It's for this reason that major players like Google, Apple, and Amazon are teaming up to create a single, unified smart home standard, adding greater levels of simplicity and security to the modern smart home.
2.   Smarter Smart Homes Thanks to Machine Learning
The term "smart technology" gets used a lot, but is it really all the smart if it's only capable of responding to your commands?
Probably not, but if expert predictions are anything to go by, we'll see that technology getting a whole lot smarter by the year's end.
Machine learning, natural language processing and similar technologies are going to start playing a bigger role in our homes.
To some extent, they're already doing so. Smart thermostats, for example, use machine learning to observe the behaviour of a home's occupiers and then replicate it in order to automatically control that property's heating system.
We'll see more of this as smart refrigerators learn a family's eating habits and automatically reorder everyday essentials when the family is running low.
Elsewhere, facial recognition technology may become a standard feature of smart security systems, while smart lighting solutions may also use machine learning to replicate human routines.
3.   Smarter In-Home Healthcare
One of the biggest benefits of smart technology isn't that it saves us money or that it adds a whole new dimension to our home entertainment, it's that it allows us to provide better care and protection for elderly and vulnerable relatives.
Last year, we discussed how 24/7 monitoring solutions, voice-activated lighting control and remote access can help us provide greater care for those who need it most. Over the coming months, smart wearables and similar technology will take this to a new level, helping us to live healthier lives and reducing our reliance on the usual healthcare channels.
Get a Head Start on Smart Home Technology with Pro Install AV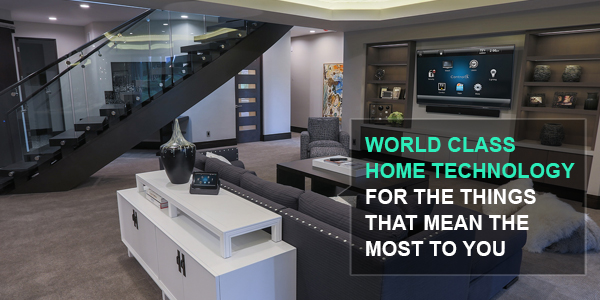 From home security to home cinema, energy-saving thermostats to engaging voice-activated control systems, Pro Install AV can help with the design, installation, and maintenance of all your smart home technology.
To find out more about how home automation can change your life in 2020, contact us online today or call now +44(0)20 7096 0078.